Entertain with Decking in Penrith
Make home more than a place to live by creating your own outdoor entertaining space.
Austek Home Improvements' team of builders make outdoor entertaining more than possible, we make each space stunning and strong with decking.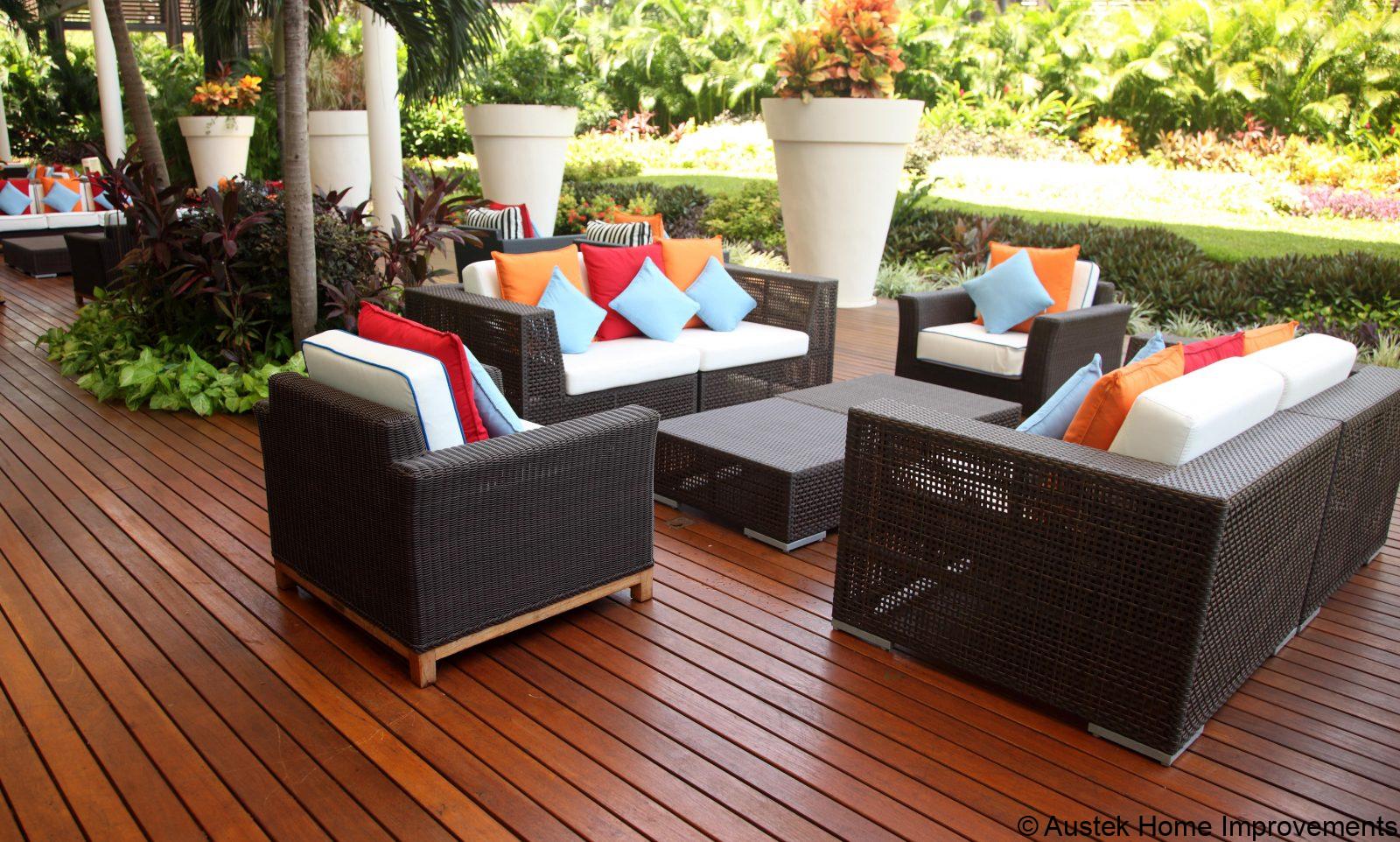 After working on the needs of residents in and around the Penrith area for years with our affordable and quality decking, we're certain we have the perfect answer to creating the deck that will truly complete your home.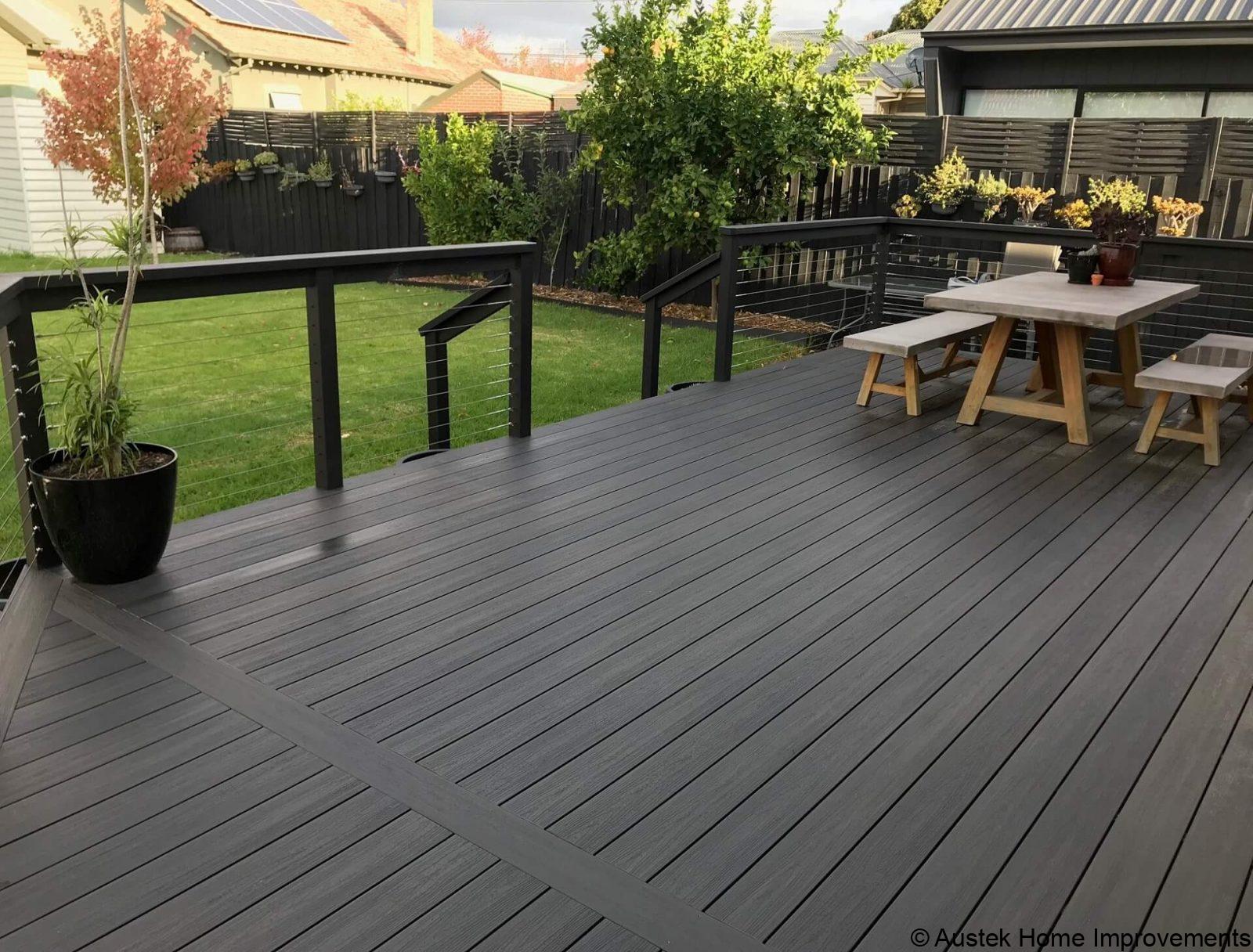 Our Decking Builders – Build a Deck for Entertaining in Penrith
At Austek Home Improvements, we make the process of making a deck personal for each and every one our clients. After all, we always want to make sure that you are fully satisfied with your deck.
Therefore, our staff will always:
Walk you through a range of different decking materials, styles, and ideas
Recommend timbers that are best acclimated to your location
Discuss the different features and benefits provided across different timber types such as hardwood, softwood, and composite timber
Discuss what you can expect out from every timber such as Merbau, Jarrah, Blackbutt, Brushbox, Spotted Gum, Treated Pine, Treated Cedar and Composite Decking
We'll also discuss additions such as timber balustrades, deck lighting, stairs, decking oil, retaining walls, or a fire pit to really make an entertaining space you will treasure
No matter your vision of your new alfresco/outdoor entertaining space, we're with you!
At the end of your decking installation, there's so many things that you can accomplish with your new level outdoor area, such as:
Austek Home Improvements was started to give customers a more personalised yet professional service and has been supplying and installing quality home improvements for 30 years.
Host Parties Outdoors
Part of the reason why everyone's been wanting to install decking in Penrith is the great space it carves out in your yard to host parties.
Outdoor deck parties are one of the best gifts of Summer in Penrith. As it's outdoors, there's less need to decorate to create the feeling of wonder. No matter the age of the guests, it's an easy way to impress with some fruit punch, some snags or some sammies. As well as some fairy lights and balloons, and maybe some lawn games on your yard.
Enjoy Good Times Around the BBQ
Part of the reason why so many Aussies love a good deck, is because of the image we have that comes along with it. In the warmer months, what's better than firing up the barbie in the afternoon or evening? While it's a simple pleasure, it's one that many of us really look forward to. Turning any humble lunch or dinner into a great 'evening out.'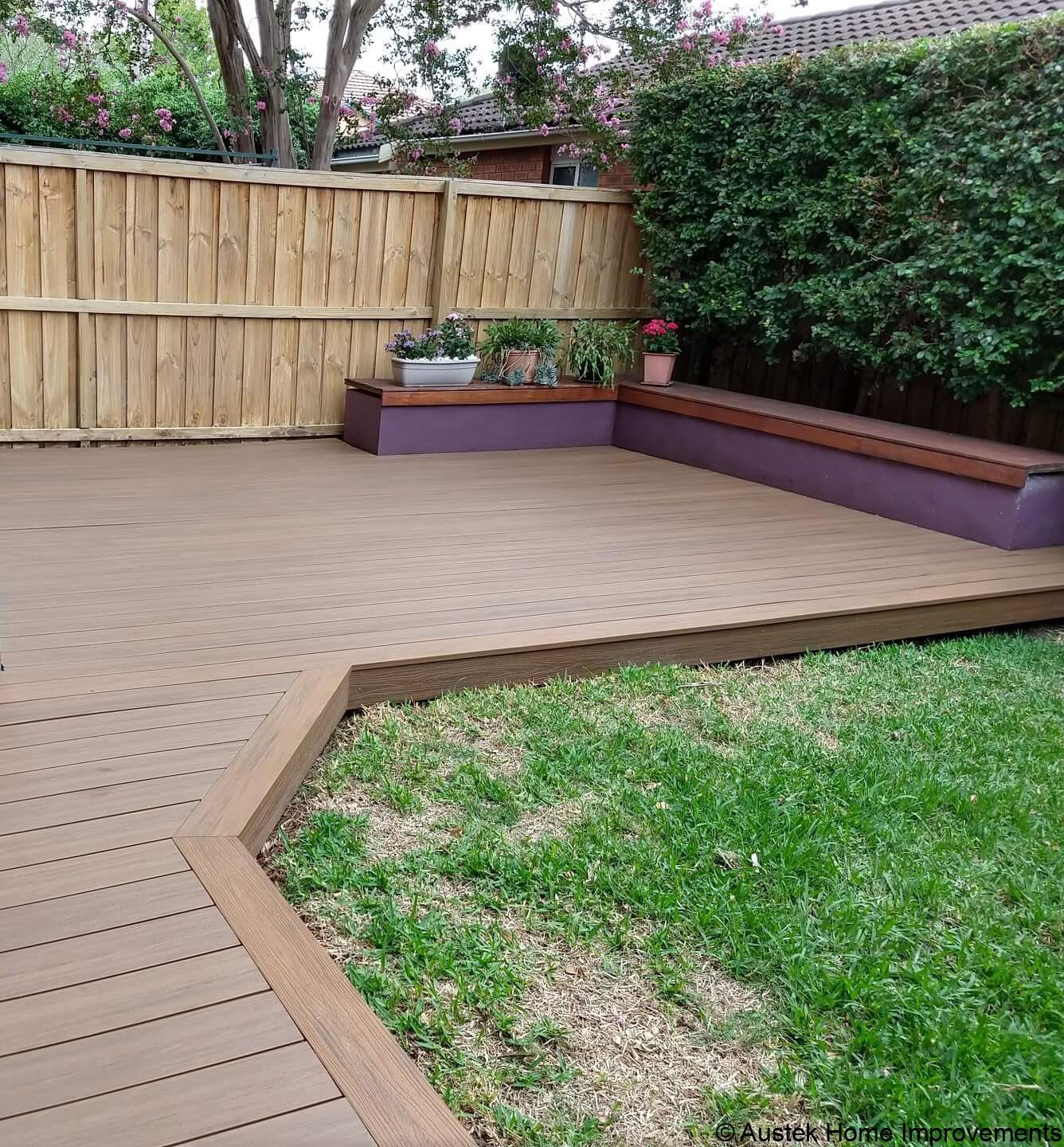 Create a Place to Gather Together
A pleasing sight outdoors has always been a great tool for getting more people outside. Decking makes a great place to gather around and relax with your family. It's also a great area to catch and put together your thoughts if you need a fresh breath outside. With gorgeous decking to support you and make the terrain comfortable, it's also a great excuse to stay out a bit longer and really get that small reset you need.
What Else Do We Do?
Besides our decking services, our builders also provide awnings, pergolas, insulated roof panels and polycarbonate that you can use to provide shelter to your decks. Add shade to keep everyone cool, shield your furniture and help keep your beautiful deck from fading. We also provide carports on the side of your home for your car.
All Your Home Improvements – All in One Place!
Austek Home Improvements are the builders that are devoted to helping you build outdoor structures that really make your house feel like home. With over 30 years of experience in the industry, you can fully trust our team to look after your new deck, patio, awnings, or pergolas for your yard in Penrith.
We've got all the home improvements you need, all in one place. Call us now to begin discussing your new decking in Penrith!