Decking in Baulkham Hills
Looking for sturdy decking, strong enough to withstand the harshness of the Australian weather? No matter rain, wind or shine, our decking in Baulkham Hills can take the pressure. Our team at Austek Home Improvements can fully take care of your decking requirements in Baulkham Hills. Using native Australian species of wood and the high-quality workmanship of our workers, we have satisfied or exceeded the expectations of our clients for many years.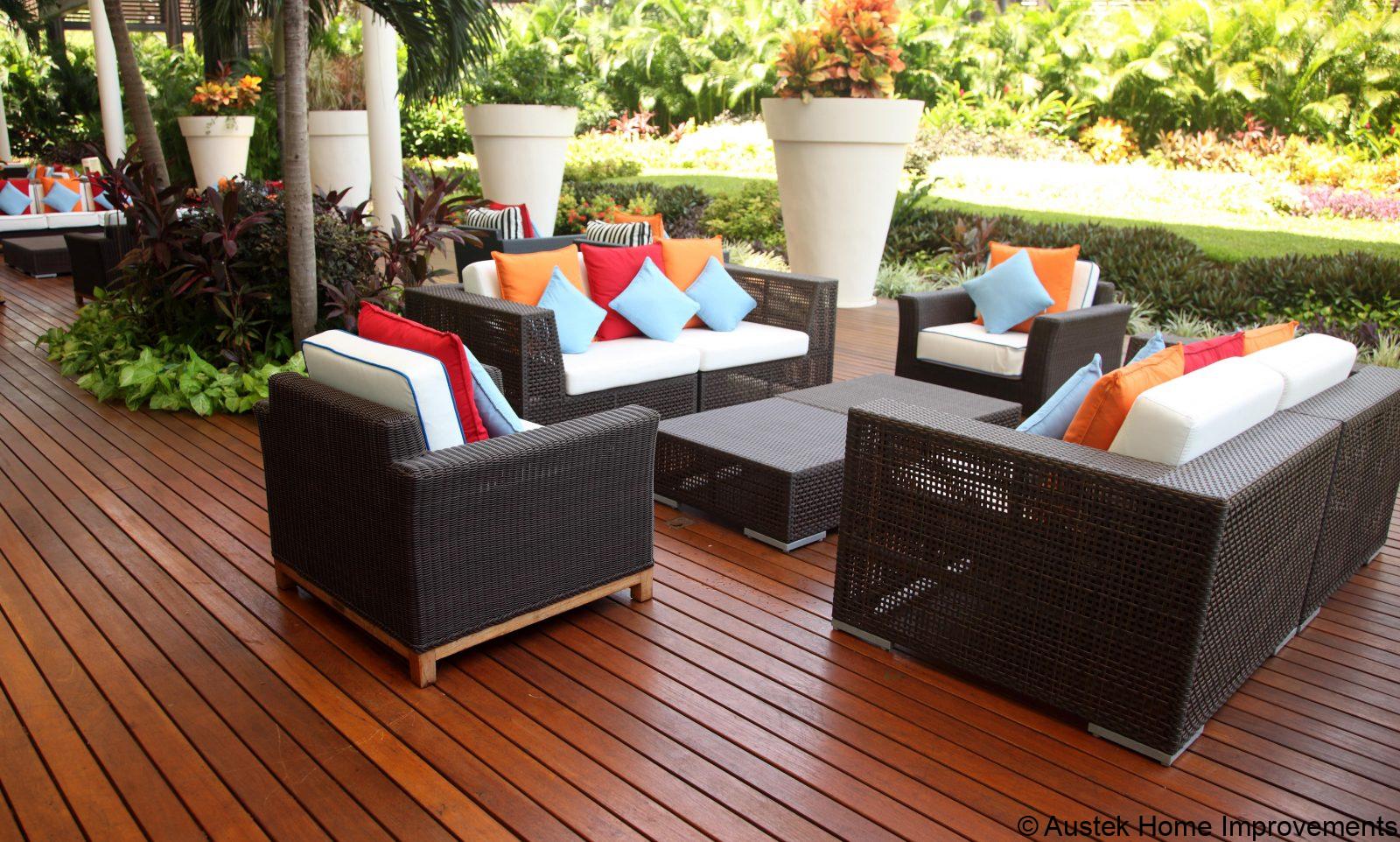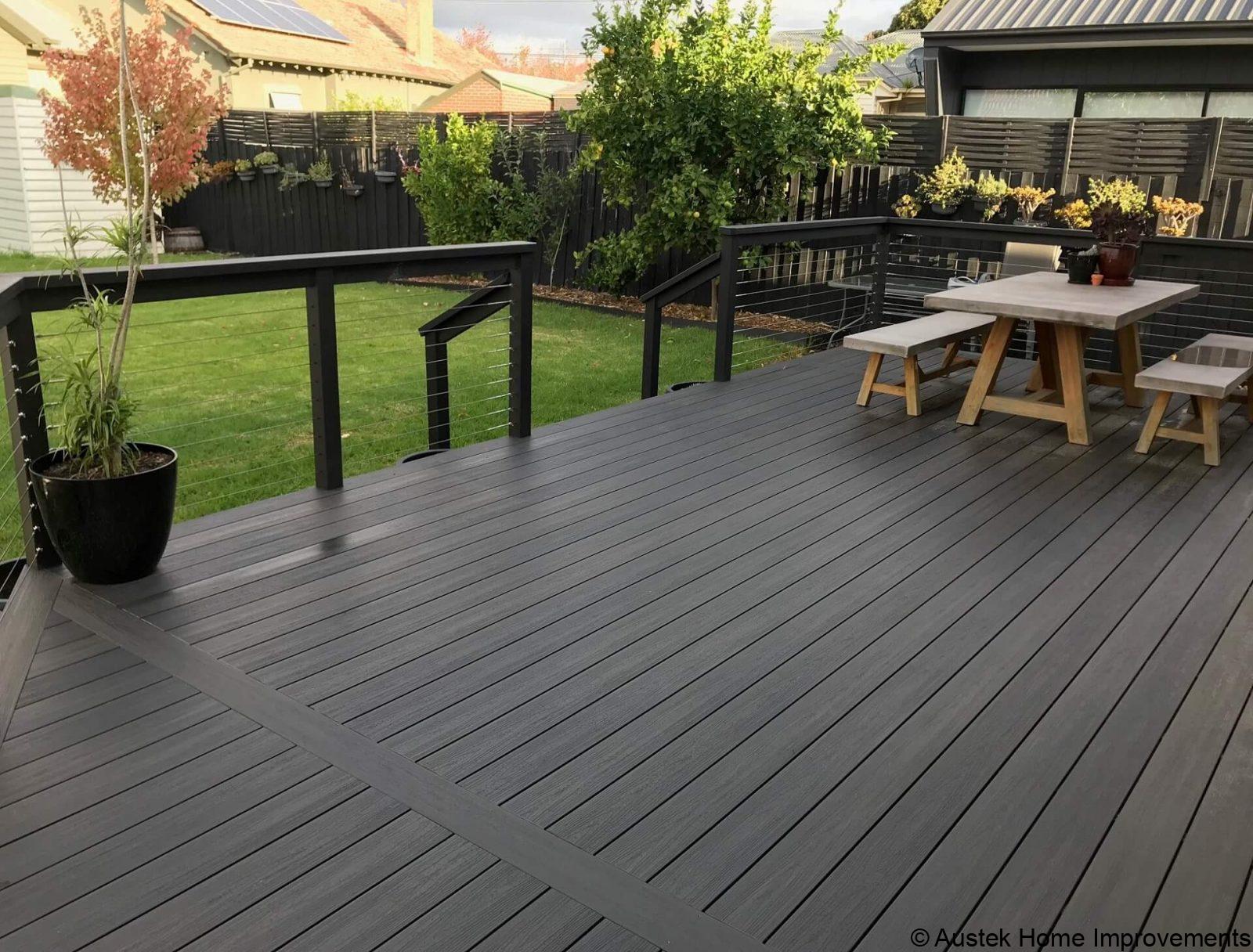 Entertain In Your Home Outdoors
Timber decking invites the comfort of your home, outside further into your backyard space. There's almost nothing more Australian in a home than with wide, strong wooden decking. Particularly on a Summer weekend afternoon, with friends and family, and cooking up a storm on the BBQ.
IIt's why building decking for your home in Baulkham Hills has fast been becoming one of most popular ways to add value to your property. And with over 30 years in designing and building decking for our clients, Austek Home Improvements has mastered creating decks. We want to help other residents and property owners in Baulkham Hills, enjoy the decking experience for themselves. Which is why we always go above and beyond to create decking in Baulkham Hills that is perfectly yours.
Austek Home Improvements was started to give customers a more personalised yet professional service and has been supplying and installing quality home improvements for 30 years.
Personalised For a Satisfying Finish
What does it mean to love your deck? We think it means loving the colour, finish, plank widths, elevation and overall look and the feeling you get underfoot. Our professional builders at Austek Home Improvements are always devoted to ensuring you 100% love your new decking, by really talking with you to understand what you are looking for out of your new deck. Each decking project we deliver is a custom build, tailored to your preferences.
Therefore, when you are looking for new decking in Baulkham Hills you have the freedom of choice with:
Select between different native hardwood timber such as Merbau, Blackbutt, Ironbark, Australian Beech, Tallowwood, etc.
Or choose from softwood timber or other imported species such as Pine, Cedar, French Oak, etc.
Stain and/or seal your timber decking
Choose from different width planks or plank installation styles
Choose between a smooth or weathered wood surface
Ask us for advice for a timber that has the resistance for decking that withstands your weather conditions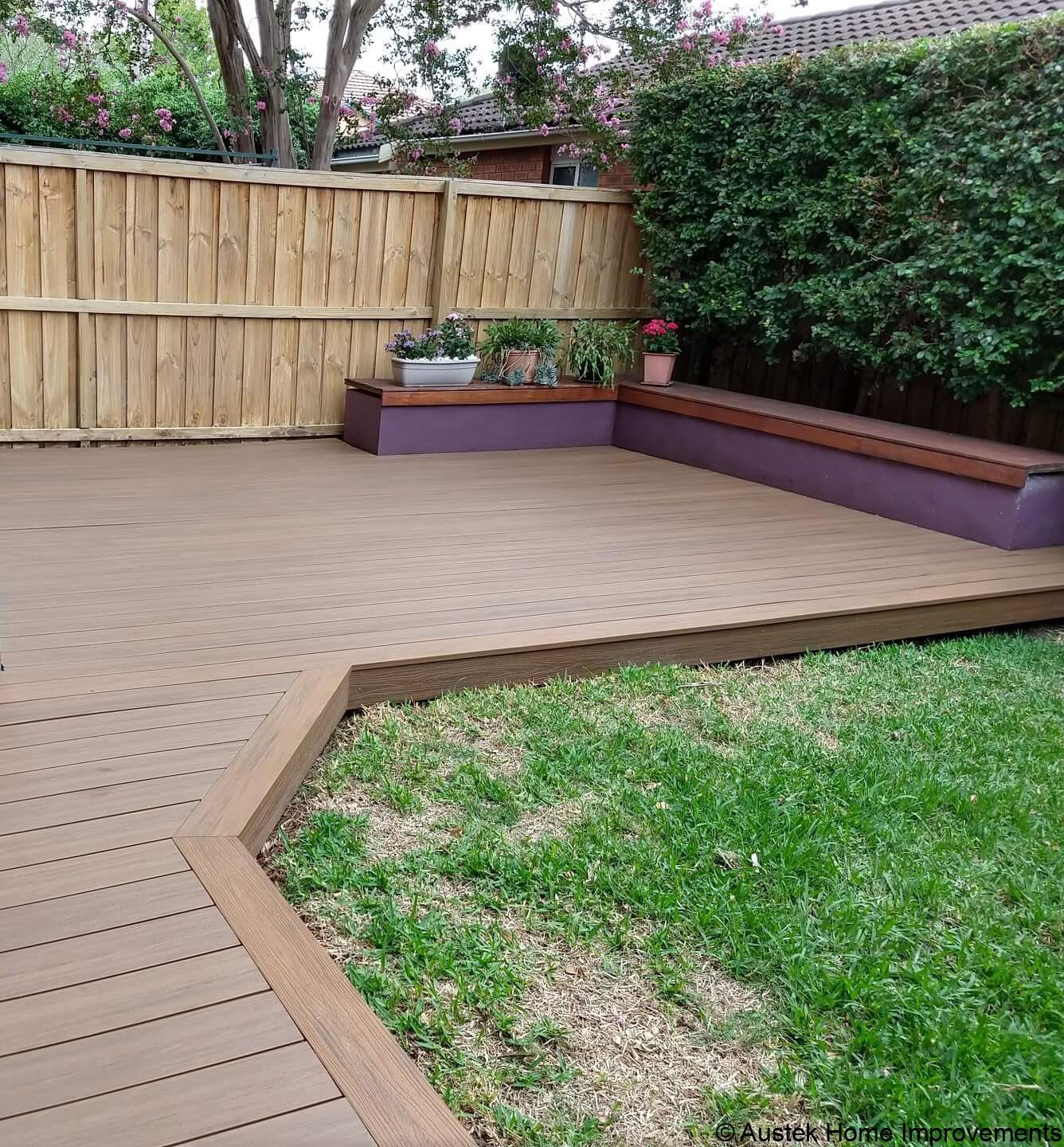 Why Timber Decking?
If you are like most Australians, you love the strength, durability, and beautiful natural feel of a timber deck. Timber decking is a great way to add further value to your home, by giving your family a place they can get away and get a breather. Or an easy place to host guests, that will keep them happy and reduce your cleaning indoors!
These aren't the only reasons, with timber decking you can look forward to:
Weather resistance – With resistance to the rain, wind, or other harsh elements of the Australian climate, you can look forward to an investment that continues to stand strong in your yard.
Termite and boring beetle resistance – Certain Australian native hardwood species of timber repel bugs or beetles that usually like to infest wood. Our experts can also treat your timber decking as well to protect your deck if you are interested in the look of another timber.
Increased property value – We're sure you are going to love your new timber decking when it's installed. It probably won't surprise you then that others looking to buy a property are going to love your decking too.
With a robust timber deck, you can have a level elevated area to better enjoy your home. And when it comes to creating home improvements that really change your experience of the day by day, that's where Austek Home Improvements really kicks into gear.
The Experts in Decking
When it comes to creating a beautiful, strong, and sturdy deck that your family are going to love for years, there's simply no match to Austek Home Improvements. We have really developed our line of trade with over 30 years of experience in the decking industry. From start to finish, our team are dedicated to customer experience. Meaning, you will always be able to be assured of 100% satisfaction out of your gorgeous new decking.
Ready to enquire within? We're always more than happy to give you a free consultation and quote for new decking in Baulkham Hills!