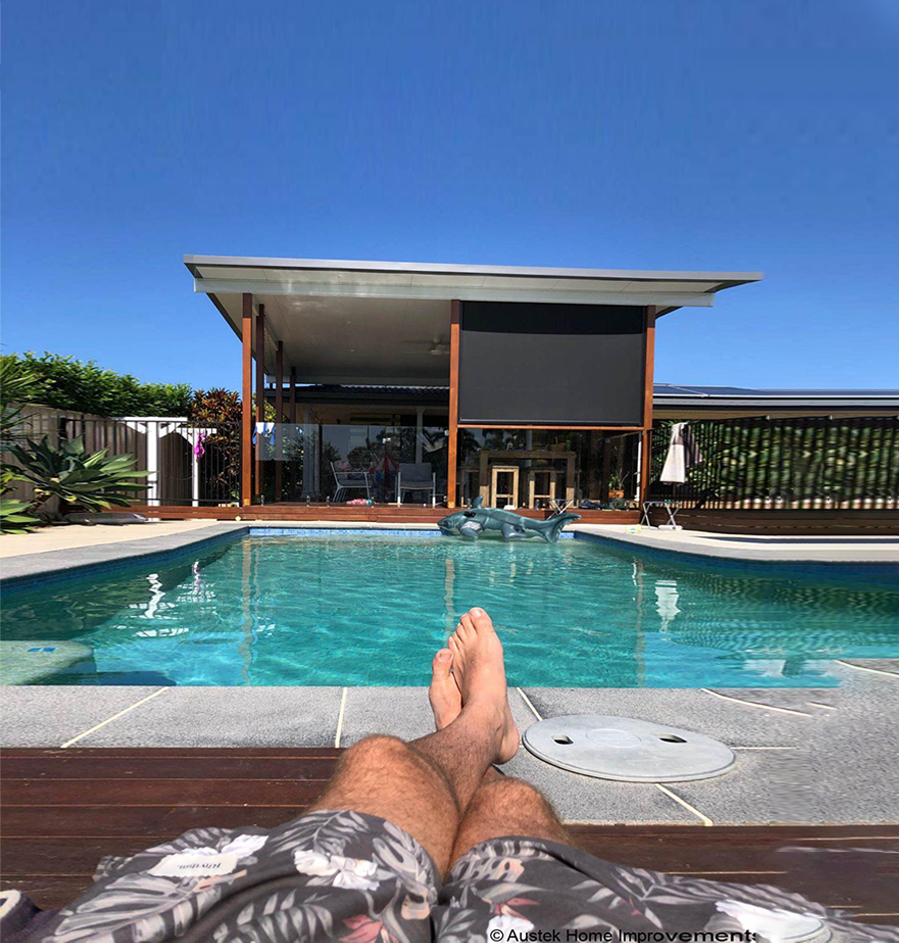 "Another happy customer enjoying their Austek Home Improvements timber deck"
- Austek Home Improvements
Austek Home Improvements was started to give customers a more personalised yet professional service and has been supplying and installing quality home improvements for 30 years.
Welcome to Austek Home Improvements
Austek Home Improvements have been supplying superior quality home improvements for over 30 years. Austek Home Improvement's products and design expertise are well known throughout the building industry.
Call us today on 1300 765 895 for your free no obligation quote…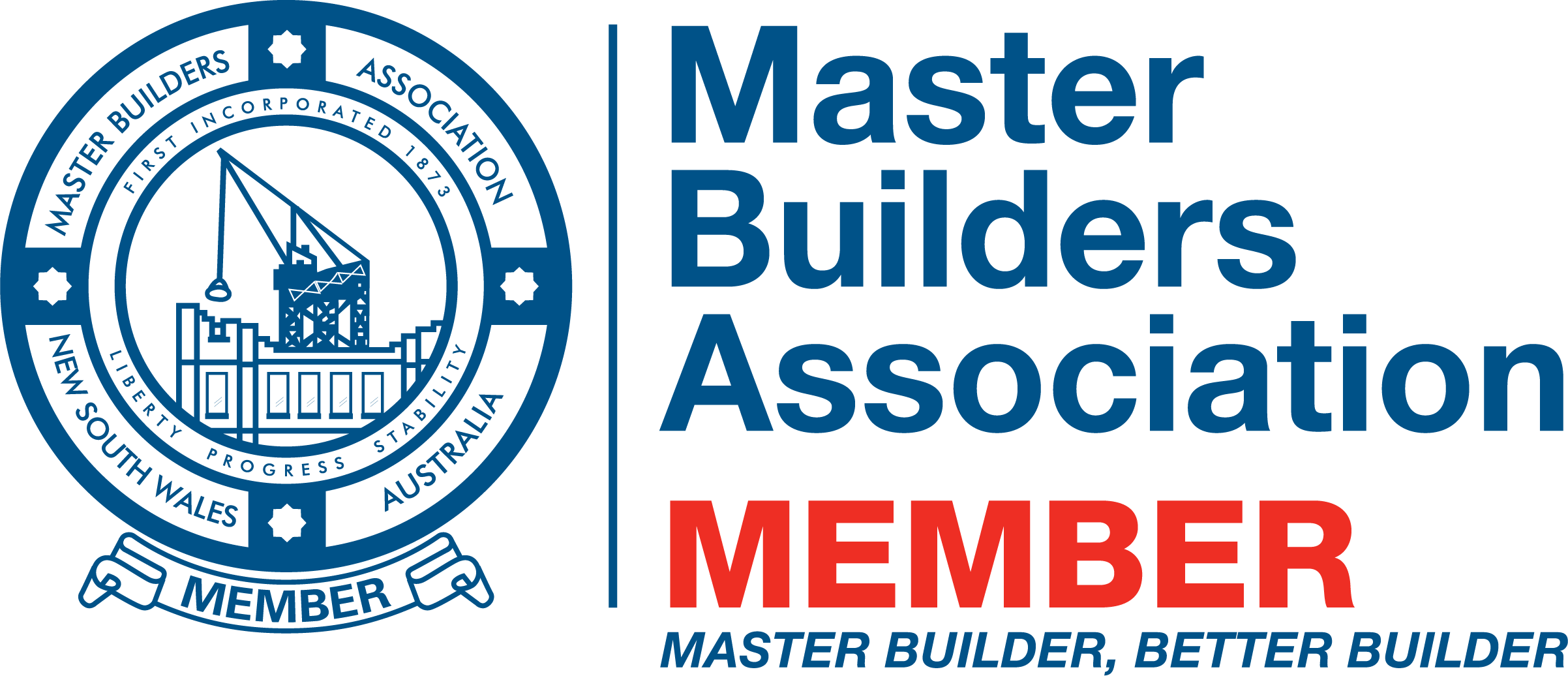 austek home improvements is a proud member of the master builders association of australia nsw.
Austek Home Improvements have been providing quality home improvements for over 30 years. Our company's success is based on attention to detail which ensures all materials and finishes are of the highest standards available and not the number of jobs we build per year. Our installation team are well-trained employees and not contractors.
Austek Home Improvements is a family-based company that will guarantee you quality and personalised service.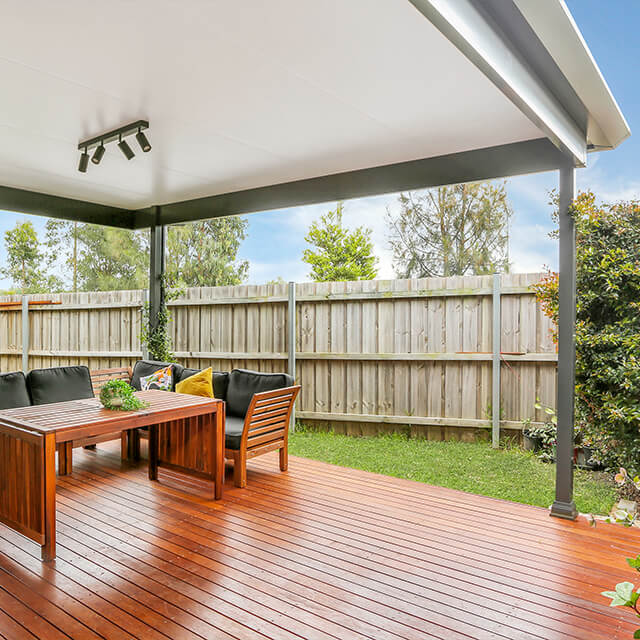 Over 30 Years Experience
Austek is proud to quote you on your job, with over 30 years of building experience, we believe we know what is required to build your job to the highest standards

Best Materials
We give guarantees on all our work, personally guarantee that you and your whole family will be extremely happy with the quality of the end result. Our suppliers include Stratco.

Professional Standards
Austek Home Improvements' attention to detail whilst building your new addition and customer service throughout the whole building process is second to none.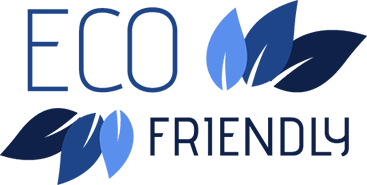 Composite timber decking is an eco-friendly substitute for natural hardwood, made from recycled sawdust and plastic. Transforming two separate waste products into high-quality timber planks, composite decking is a superior sustainable choice. The resulting decking maintains the appearance of timber while being denser, stronger, and more durable than natural hardwood.
Composite decking proactively removes plastic from supply chains, benefitting both you and the environment over time. Constructed using sustainable methods and premium materials, composite decking requires only minimal upkeep. There is no need to apply any chemical-based sealants, stains, or oils that could increase your carbon footprint.
The low-maintenance decking is perfect for those who wish to spend more time enjoying their deck, rather than maintaining it.
Make the smarter choice with composite timber decking from Austek Home Improvements.
01

Design Consultation
An Austek Home Improvement, consultant will come out to your house and work alongside you to create a structure that compliments your home and gives you an area you will be proud to show off.
02

Council Approval
Austek Home Improvements will take care of everything related to council approval including plan drawings engineering specifications and all correspondence with council.
03

Check Measure
Before work commences Austek Home Improvements will attend the site and go over final details before we order your materials.
04

Start of Construction
Austek Home Improvements will call 2 days before we come out to start building giving you plenty of time to arrange things such as someone to babysit your puppy. Then construction can begin.
05

Completion of Construction
Austek Home Improvements will take care of everything related to council approval including plan drawings engineering specifications and all correspondence with council. 0% InterestPayment Plans Available
*Fees & Lending Criteria Apply
Anthony, David and the Austek team were so professional and knowledgeable about guiding us through the installation of our new composite deck. We are so happy with the job they have done and would recommend them and their company to anyone wanting quality home improvements done.
Surekha Gill
Thanks to Austek. Anthony and the team did a fantastic job on the front carport. They were so accommodating and achieved a wonderful result. Thanks to all and well done.
Alan Malouf
I am extremely happy with the carport built for me by Austek Home Improvements. It was a bespoke design and Austek faithfully delivered the brief. The end result is a high quality build, well constructed and aesthetically pleasing.
Jan McJannett
Austek went above and beyond from start to finish with my carport, extremely helpful and fantastic with communication throughout the project and couldn't be happier with how it all turned out.
David
Thank you very much Anthony, Dilip, Glenn and David! Amazing job to build this beautiful carport for us today.
Amosky A
Austek just built a deck for our backyard. We are extremely happy with how it turned out. They were professional, polite and friendly. i will definitely recommend them to family and friends.
Flynn Spillane
Anthony and the team did an amazing job with the renovations at my place. Amazing service and amazing outcome cheers!!
Jason Dana
Dave and his team did an amazing job with the double carport he built in our backyard. Honestly it looks amazing. They even tested it out to make sure everything was working as it should be. And checked in regularly to make sure that we were okay with the build as it was progressing.
Neron Desilva
Welcoming Patios & Pergolas in Sydney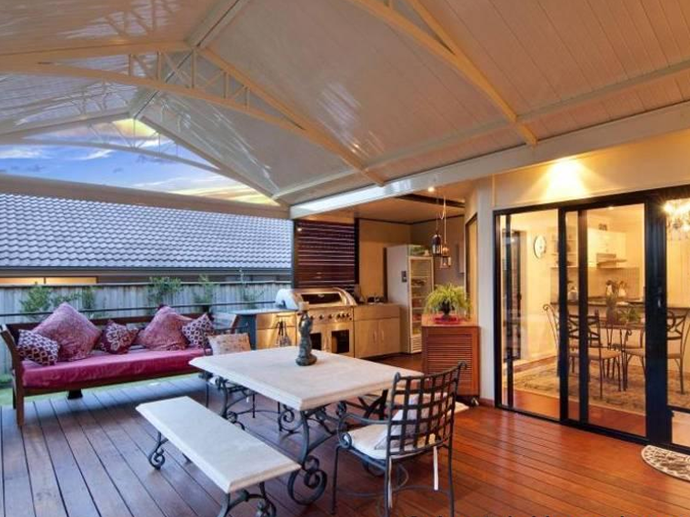 Welcoming Patios & Pergolas in Sydney
Build a beautiful outdoor alfresco for you and your family with a patio and pergola in Sydney. Times outdoors always carry their own memorability. Whether it's watching your kids play and bond, intimate starlit conversations or gathering all the people you love around the BBQ.
With over 30 years of experience, Austek Home Improvement has the builders you need to make it happen. We are specialists when it comes to making the improvements to your home that your friends and family will love for years to come. Putting together delightfully modern and bespoke designs, the highest quality premium materials, and proficient workmanship, our team always leaves each home in Sydney with the finest results.
Our experts together create apt solutions to bringing more enjoyment and valuable memories to the outdoor areas of your home. So, if you are looking for a service for patios, pergolas, decks, awnings, or carports, you know who to call! Get the help of specialist home improvement builders near you!
The Austek Home Improvements Difference
Over 30 years in home improvement
Innovative solutions to land & property limitations
An immaculate eye for tantalizing bespoke designs
Highest calibre workmanship
Our builders are renowned for the finished results of our workers. We work to deliver a high calibre of workmanship in every project and build that we work on. They take every care in ensuring a clean sleek finish in every task, as well as no damage to the premium materials. As we have had over two decades in creating home improvements for Australian homes, we've also come to really understand the market to know what people are looking for out of their patio, deck or pergola.
When it comes to building improvements around the house, we understand what makes this improvement valuable.
Home improvements don't just add to the beauty of your building and location, but to the way you live life. Why not talk to one of our home improvement specialists for assistance in elevating your lifestyle when it comes to your beautiful backyard?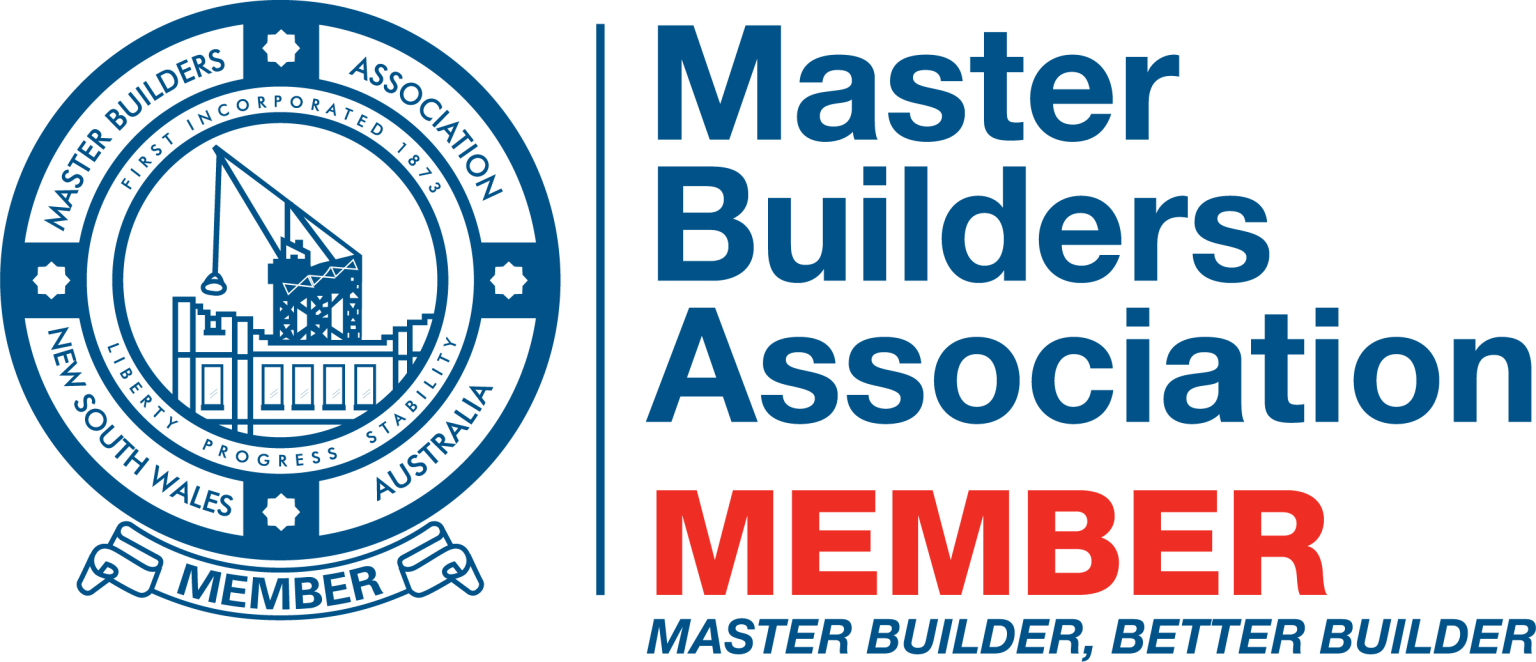 The Beauty of Patios and Pergolas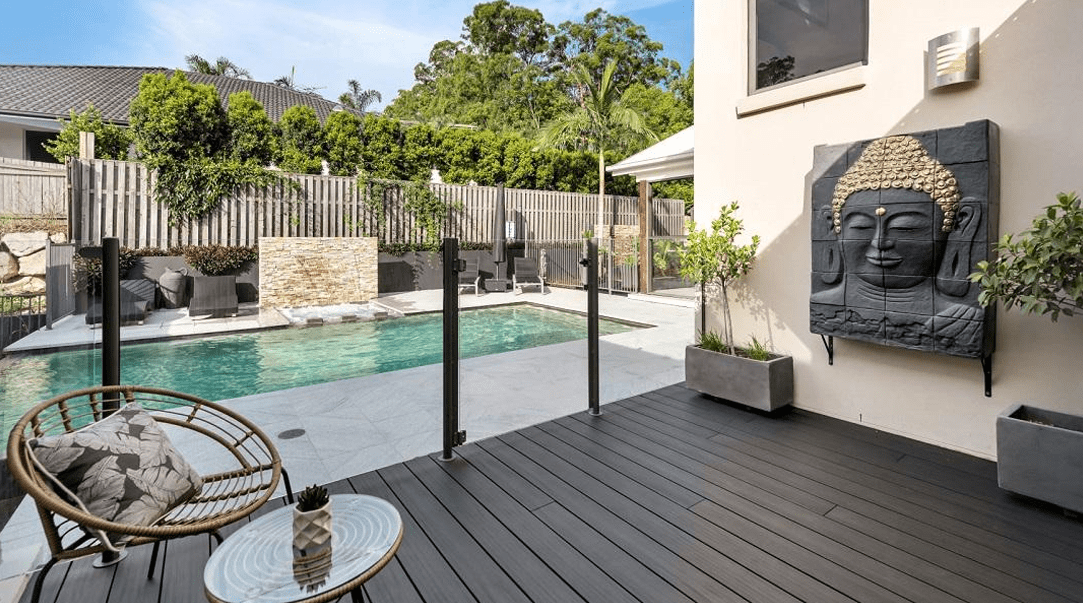 As people have been spending more time at home, there is no surprise that more than ever before, homeowners have been desiring to spend more time outdoors. Owning your own patio or deck is a great way to make better use of the space you have in your backyard. It also makes sense that you would desire to put out furniture such as seating, lounges, or an outdoor grill for those you love to enjoy. In such a case, many who also have or are looking to have their very own patio usually also wish to have a pergola to offer shelter and shade. Today, you also have so many options in both your patio's surface and roofing premium materials. You can select and choose from custom pergola designs in Australian Colorbond steel, insulated roof panels or polycarbonate roofing.
Getting an expert to look after your patio and pergola is the perfect way to do this in a way that best adds value and beauty to your house. While fitting to your requirements, sense of style and budget. It's what has made our home improvement builders and designers so favoured for creating alfresco areas around the home today.
Delightful Patios – Seamless and Smooth Surfaces
With the perfect patio, you can envision the perfect entertaining area to live. Adding a patio to your property is a great way to not only better enjoy your home but also raise the value of your property. Compared to a deck, patios are also more affordable, require less maintenance and more durable.
You have plenty of options also when it comes to the kind of patio you choose for your home. Our builders at Austek Home Improvements can look after the whole project for you. If you need any assistance in developing the concept you have for your home backyard patio, you can contact us to get more information on a material and design that can best fit your requirements. Based on your lifestyle, land, house's design, and budget.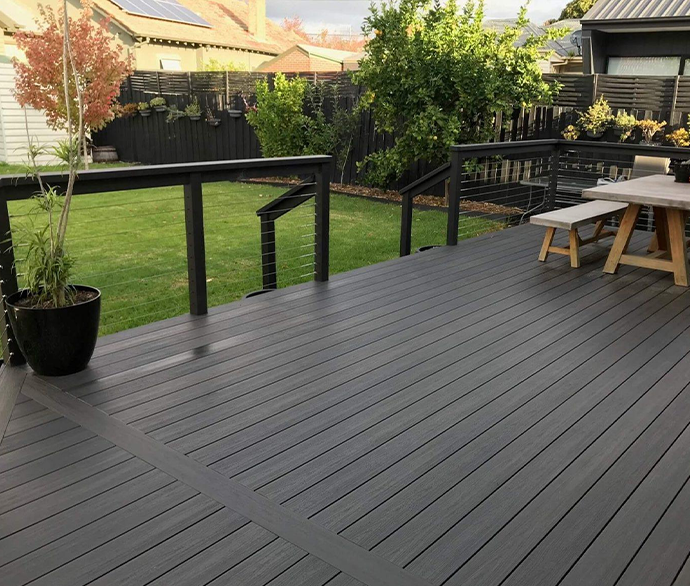 Charming Pergolas – Shade and Comfort from the Sun
When you desire more privacy and shade, as well as a way to add more beauty to your home's outdoors, you can take note from many home design magazines with an enchanting pergola.
Commonly they are made from wood or aluminium. In wood, they mostly take on a grid-like filtered design to allow scattered light and shade to your outdoor deck or patio. White or brown timber pergolas particularly are popular as garden centrepieces with climbing plants such as ivy, wisteria, or grapevines. While in aluminium, these pergolas take on a more modern industrial look, with an adjustable shutter grid or roofing made from Colorbond steel, insulated roof panels, awnings, or polycarbonate roofing. Which you can choose from based on your style preferences, budget, and the needs you have depending on the light and heat you get in your area.
They can also be customised in roofing designs for Colorbond steel roofs; in gable, Dutch gable, sloped, flat and more. We can also create a roofing design tailored to the design of your house, as well as carport to match.
Contact the home improvement builders nearby at Austek Home Improvements!
Our specialists are happy to talk through your requirements, as well as visit your area to give you a free on-site measure and quote.