Decking in Dural
There's something undeniably special with a well-made timber deck. Decking has an appeal that delights and excites everyone in Dural. New and stylish, it effortlessly adds to the sleek and linear feel of contemporary designs. Aged, timber decking only grows in value, like fine wine.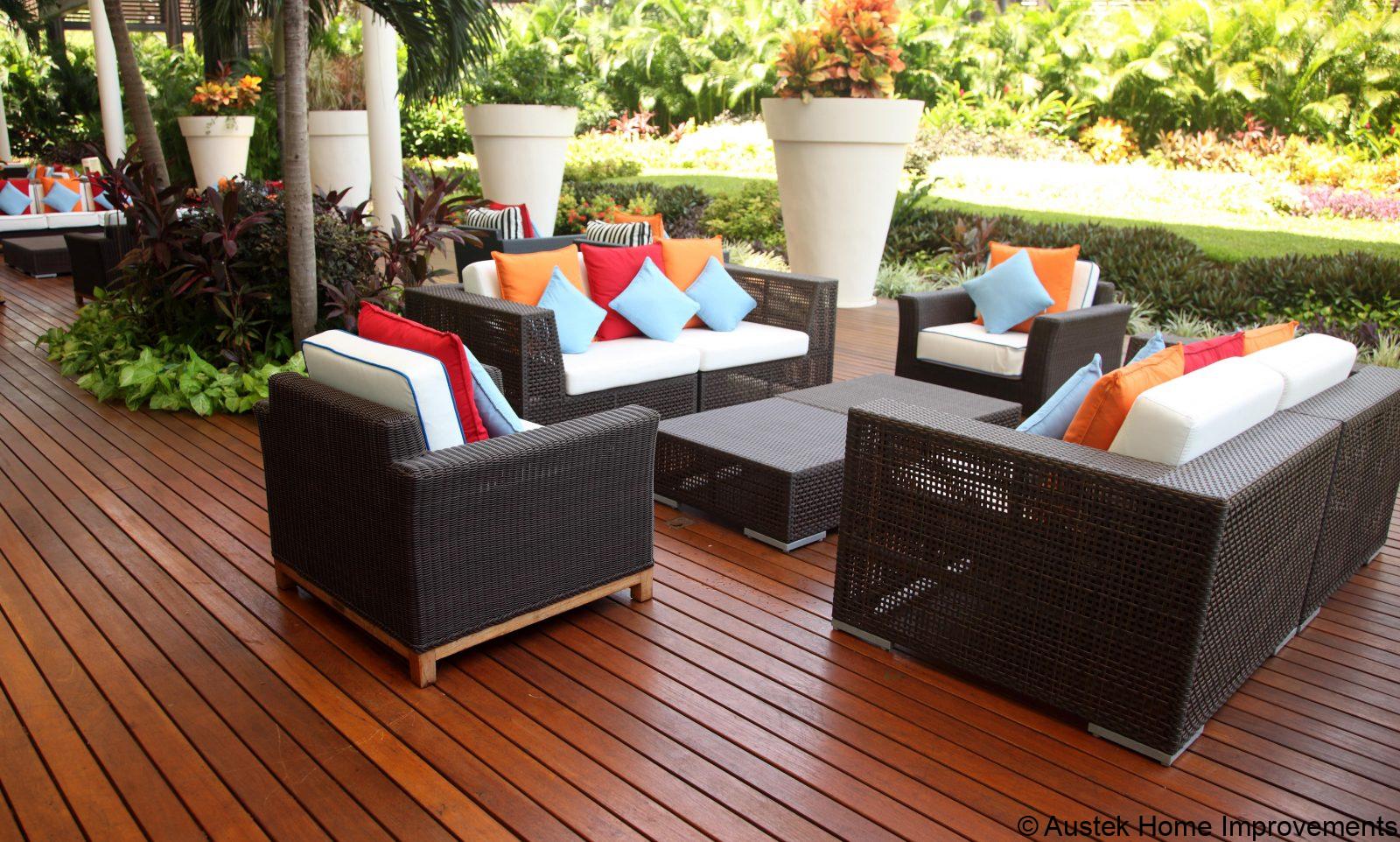 Our builders at Austek Home Improvements are experts when it comes to building decking. Every person is an employee, and not a contractor that you won't be able to get a hold of again. Each decking project we take on, we take seriously. And with over 30 years of experience, you can be sure that we have all the skills needed of a home improvement team to deliver the level of finesse that you should only expect.
If you're looking for decking in Dural, there's just no team that can do it as well as we do.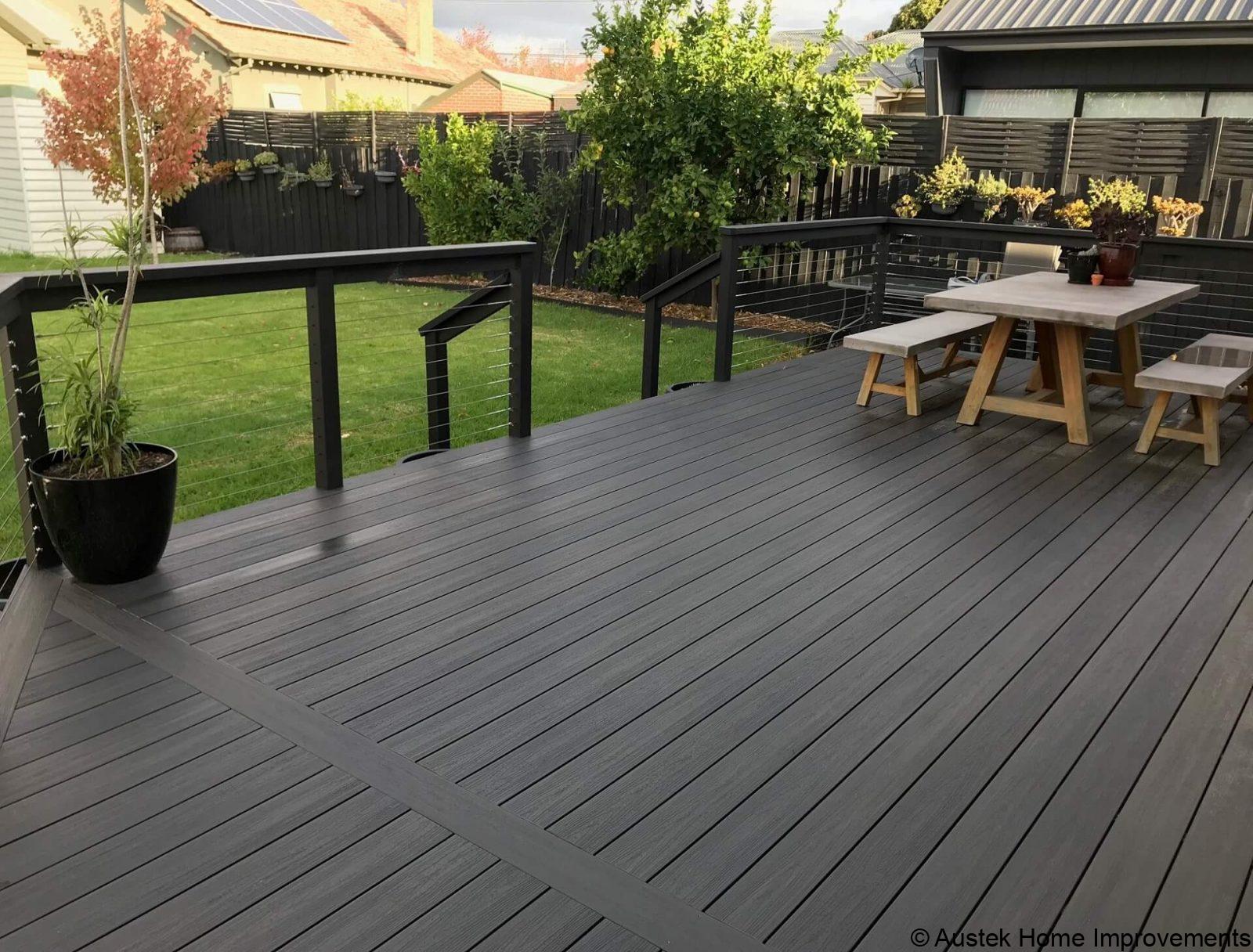 The Austek Difference
When you are entrusting your home improvement project into a team, you want to be sure that it's the right team you're counting on. Austek Home Improvements is that team. As a family owned and operated business in Australia, we are a local company that is dedicated to helping Australians live life well.
We always are looking to get the best finished results for our clients in Dural, with a personalised design consultation and custom plan for each decking build we take on. We also only ever use the highest-grade materials, the latest equipment, and the best builders for the job.
Outdoor Decking to Entertain
So why does decking hold such an appeal, you might ask? Picture a beautiful sweeping wooden area where your friends and family can enjoy grilling food, outdoor dining, board games or sharing personal stories. Then you can see why outdoor decking is so sought after on the housing market. Your deck is one of the best places to create the memories you and your loved ones will always treasure.
Austek Home Improvements was started to give customers a more personalised yet professional service and has been supplying and installing quality home improvements for 30 years.
Outdoor Decking to Get Away
We aren't accusing you of not loving your family. But every now and then, it's only natural to need a little space. With strong and beautifully installed decking in your yard, you can have that much needed space to take a breather. Home decking is often the perfect place for people in the home to disconnect from the busyness that often takes place inside – especially if you work from home.
Make yourself a cup of tea, take a book or invite a friend you can do nothing with and just enjoy your backyard with a great deck and some comfortable furniture. We're sure you'll consider the experience priceless.
Expertise Across a Range of Decking Designs
Softwood Timber Decking – When properly treated for outdoor environments, softwood can make decking that offers great value for money. Softwood timber is more lightweight than hardwood, but it can also be easier to manipulate and work with. It's easier to stain also. Our builders can create treated, stained, and sealed softwood decking that can last you well into 10 years if maintained well.
Hardwood Timber Decking – Hardwood is a classic favourite for people everywhere. Young or old, there's nothing that quite beats the solid feeling that hardwood has underneath. Hardwood decking is strong, sturdy and can last well for over 10 years. Austek builders have long specialised in creating hardwood timber decking out of Australia's beloved native species. For decking acclimated to the environment.
Composite Decking – Not exactly timber, but more expensive than either softwood or hardwood timber, the appeal of composite might confuse newcomers. Composite decking offers an exceptional long life for minimal maintenance, which makes it a popular option even considering the cost. The team at Austek can create a composite deck in grey, brown, or tan to match the aesthetic and functional needs for your property.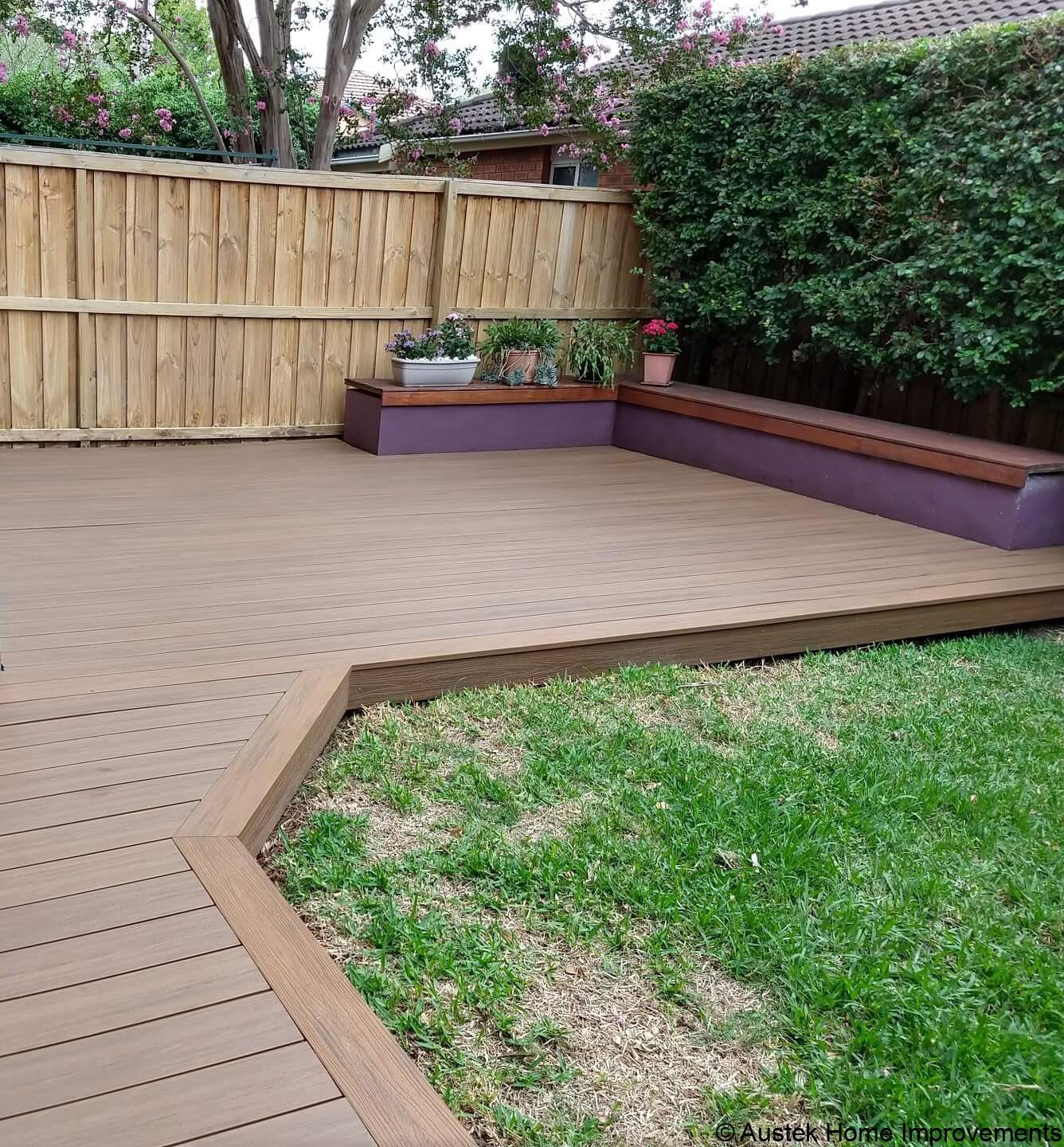 We're always dedicated to creating the perfect deck. Contact us today to book a consultation with one of our team. Quotes are always free.