Family-Owned Builders, Dedicated to Your Perfect Deck
Get the home improvements in Liverpool that really elevate your experience – get quality decking. A timber decking installation has become a growing trend of how to make your house feel more like home in Liverpool. Elevating your outdoors and giving you a place to expand where you place furniture, it's a simple investment for adding more space to your home for your family to breathe. If you're also longing to host parties out on a beautiful deck, dinner parties or evenings by the grill, we're the builders that can best help you.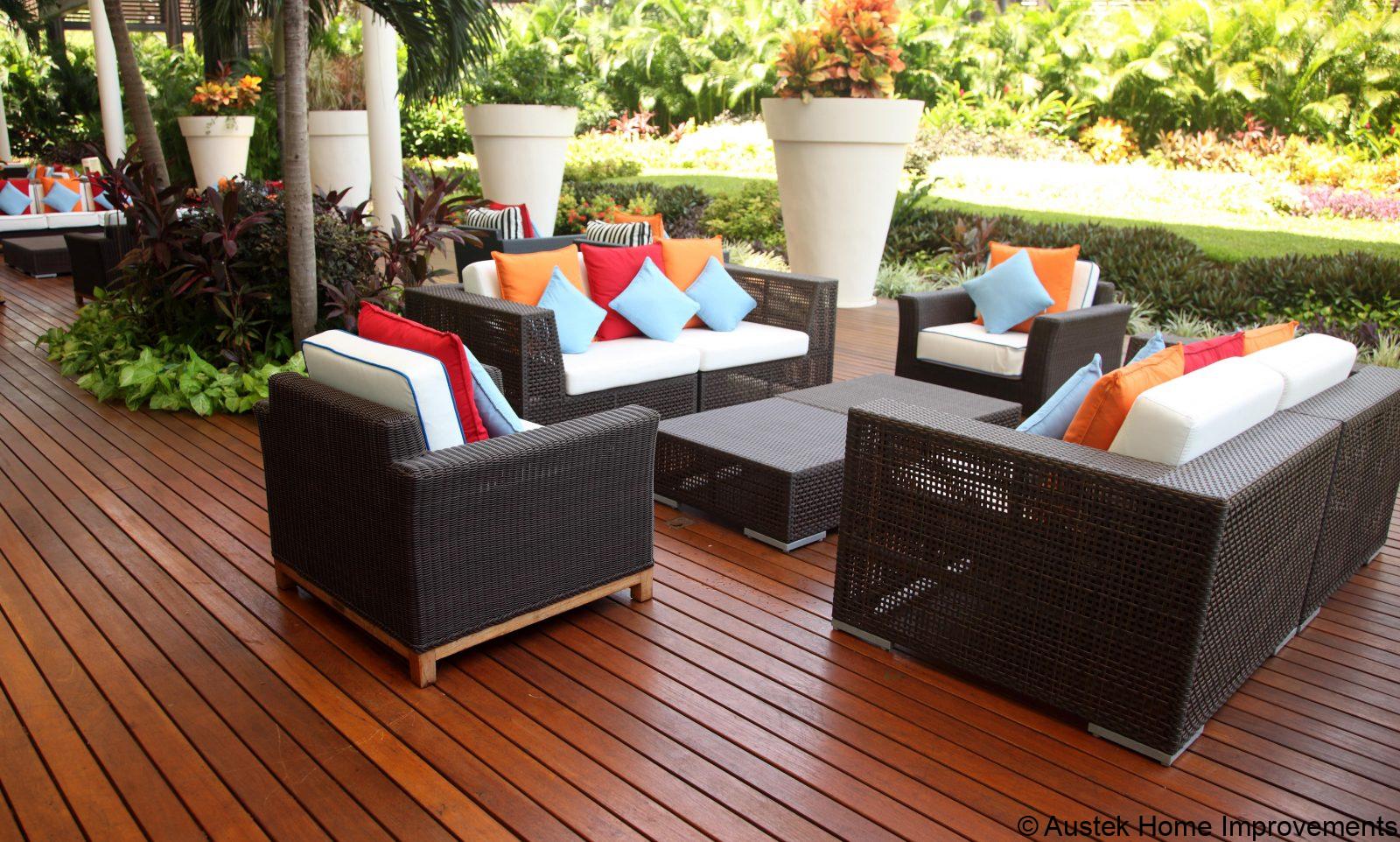 Austek Home Improvements has a fully equipped and licensed construction team to look after your project from the beginning designs to the final installation.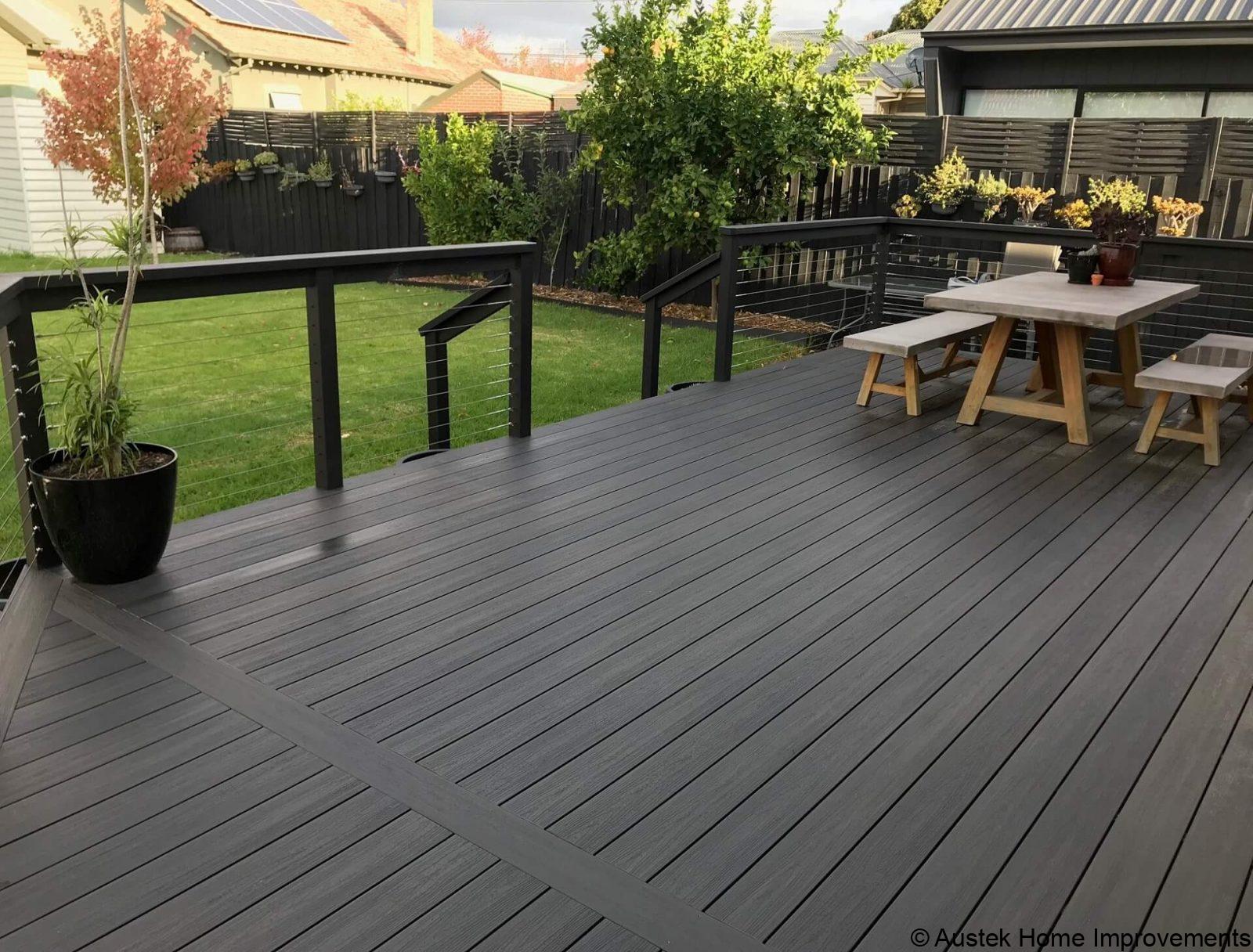 Made from High Quality Materials
Our first rule in all our decking is simple – quality matters. Which is why we work with only the best materials when it comes to creating your decking in Liverpool. We believe that along with our builders' skills and experience, it's how we can so consistently precisely deliver the decking our clients have hired us for.
Strong Against the Elements
Softwood decking lasts 10 years if cared for well, hardwood decking can last even more. Composite decking can last even further, with decades of life.
Our decking, constructed by our capable building team, is made to withstand the weather. As well as other compromising factors like mould, fungi, and wear and tear. So that you can be sure when you invest in our decks, that you are getting the long-lasting alfresco area you have been longing for.
Austek Home Improvements was started to give customers a more personalised yet professional service and has been supplying and installing quality home improvements for 30 years.
Beautiful in Your Garden, Both Now and Later
Our range of decking designs in Liverpool will make a great addition to your home. Not just now, but later down the track. Hardwood decking particularly is known for its stunning appearance and character, that reveals itself as it ages through the years.
Austek Decking in Liverpool is made for beauty. Using great materials, your property's unique measurements and your preferences, we create gorgeous decks that really add to your building's setting. Resistant to contaminating elements, if you keep it clean and well maintained it will also continue looking beautiful on your property for years and years.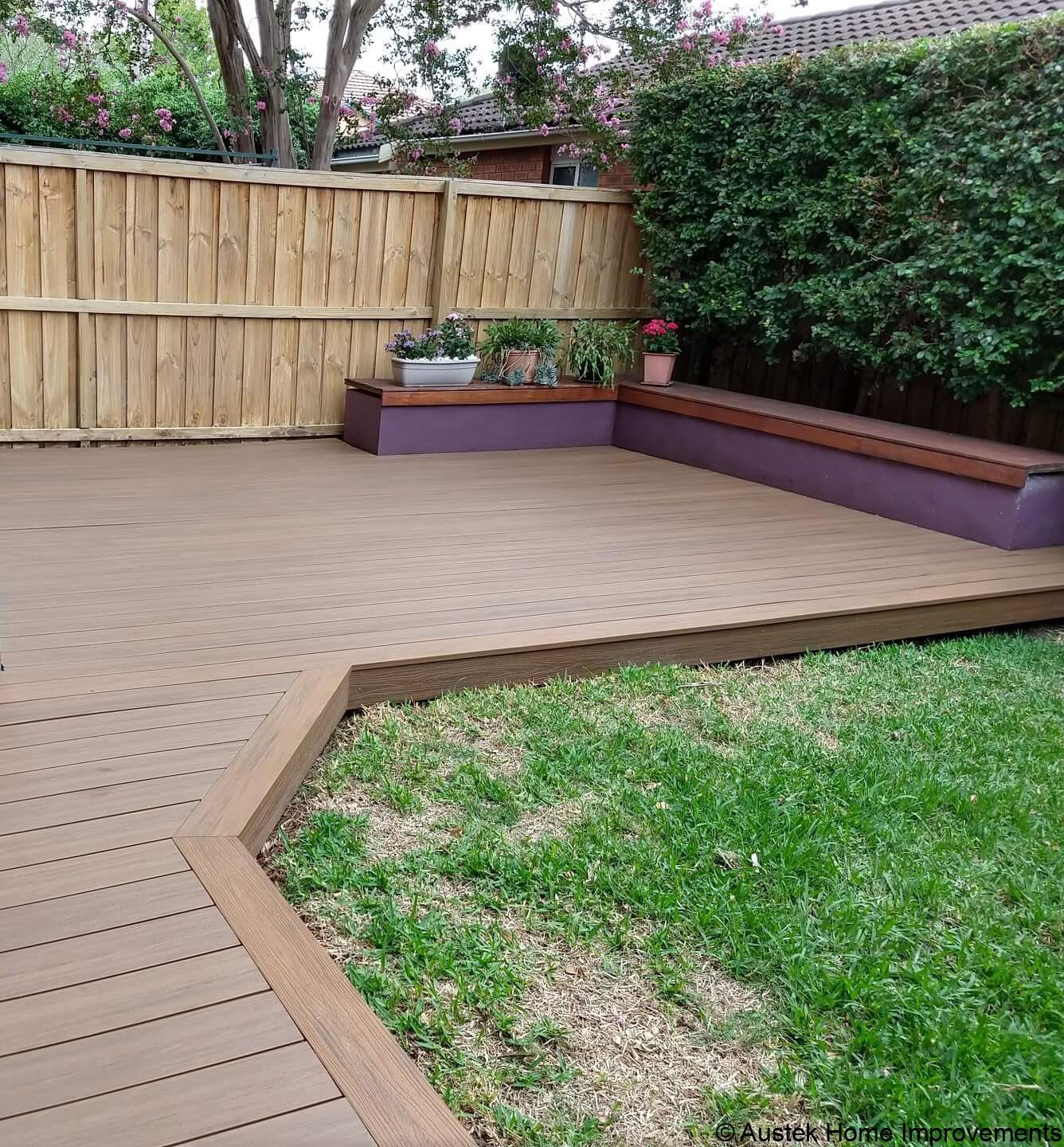 Build the Best Deck for your Property with Austek
Custom designs become even more simple with us. Every decking project undertaken by us is a personally customised design, tailored to the preferences, lifestyle, and budget of every client.
As a Liverpool local, you can ask us about creating a timber deck from these materials and more: –
Blackbutt – Blackbutt is a native Australian hardwood timber. Its beloved for its delightful pale brown colour and fire resistant. And it makes a great deck.
Jarrah – Jarrah is a premium timber material and a native wood. Some homes and businesses in Liverpool won't settle for anything less for their deck. Jarrah decking has a darker, richer brown look. It's also another great deck for fire-prone areas.
Treated Pine – When it comes to great value for money, nothing ticks the boxes like treated pine. This deck is a great choice if you are tight on budget. Easily lasting you 10 years if you clean it and treat it well.
Spotted Gum – Spotted gum has a lovely appearance, known as much as you may guess for its speckled patterns. There's a range of hues, shades, and colour available in spotted gum, opening you up to a range of choice. It also brings a beautiful textured surface that's popular in a range of modern chic backyard designs.
Victorian Ash – Victorian ash is famous for its very pale sandy and sometimes silver hues. It's a great choice for a contemporary home in Liverpool, or business. It's especially stunning as well around a pool. Another fabulous local species.
Composite timber – Composite timber is, in fact, not timber. Nonetheless it has rose greatly in popularity for the type of decking performance it delivers. Resilient and requiring very miniscule maintenance, many busy people in Liverpool can't help but be a fan.
At Austek, we're always after the maximum satisfaction of our clients. Which means we always work with your ideas to deliver beautiful decking that matches your expectations. Call 1300 765 895 we're eager to hear from you!