Get new decking and add value to your home in Camden
Camden living offers so much peace and quiet to let your mind rest and relax. It's the reason why that so many choose to live in Camden, to unwind and enjoy some of their best memories after work.
Decking for your home in Camden makes the day to day there even better. With beautiful, high-quality decking you can extend the comfort of your home further into your backyard outdoors. Find a place to sunbathe, a place to grill, a place to have your morning or afternoon tea, or to watch the kids enjoy themselves – all with a new deck!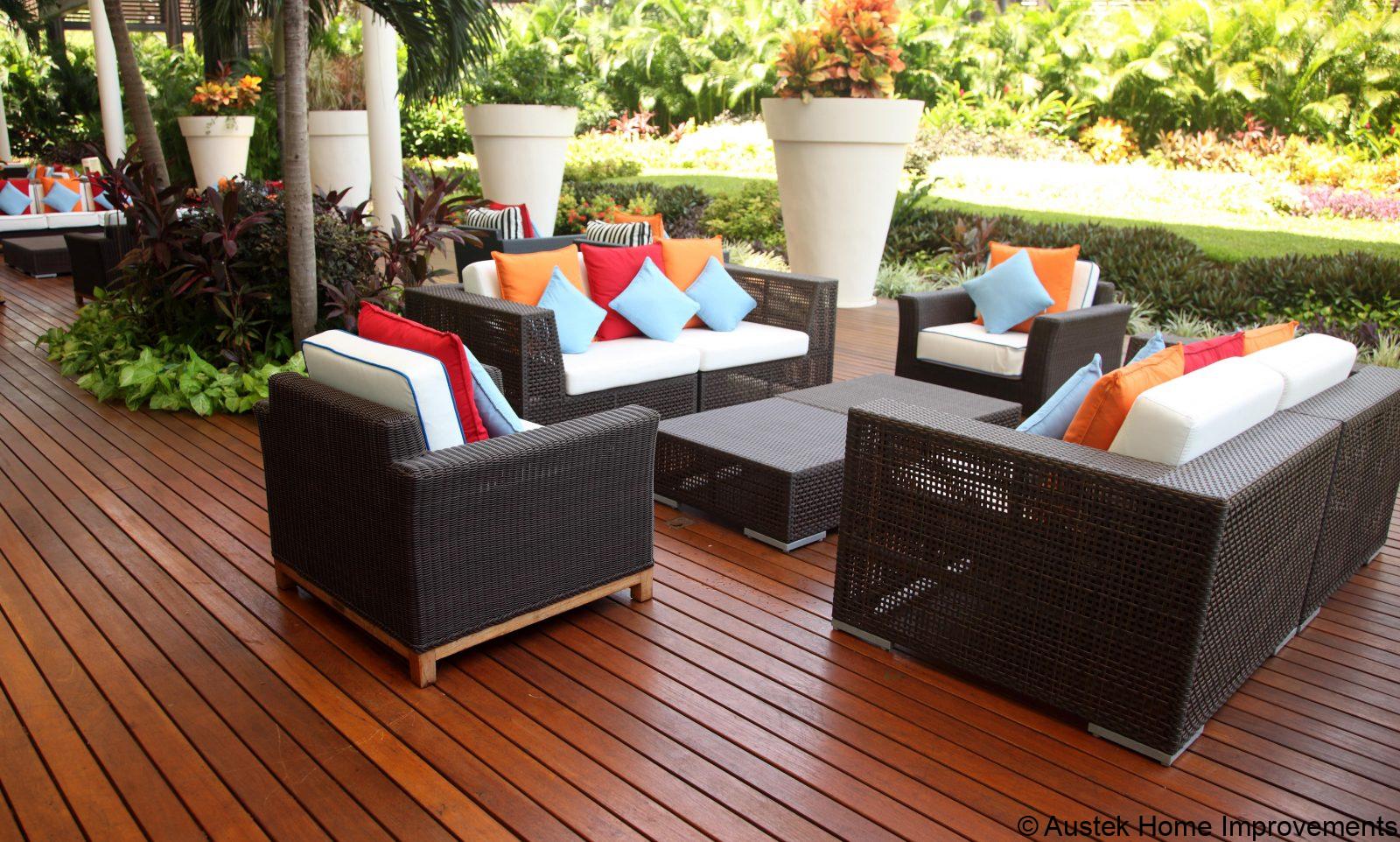 Our team at Austek Home Improvements are masters when it comes to decking. Bringing with us over 30 years of experience in crafting decks that our clients in Camden and other areas of Greater Sydney love; we're sure that we will be able to deliver decking that will delight your family too.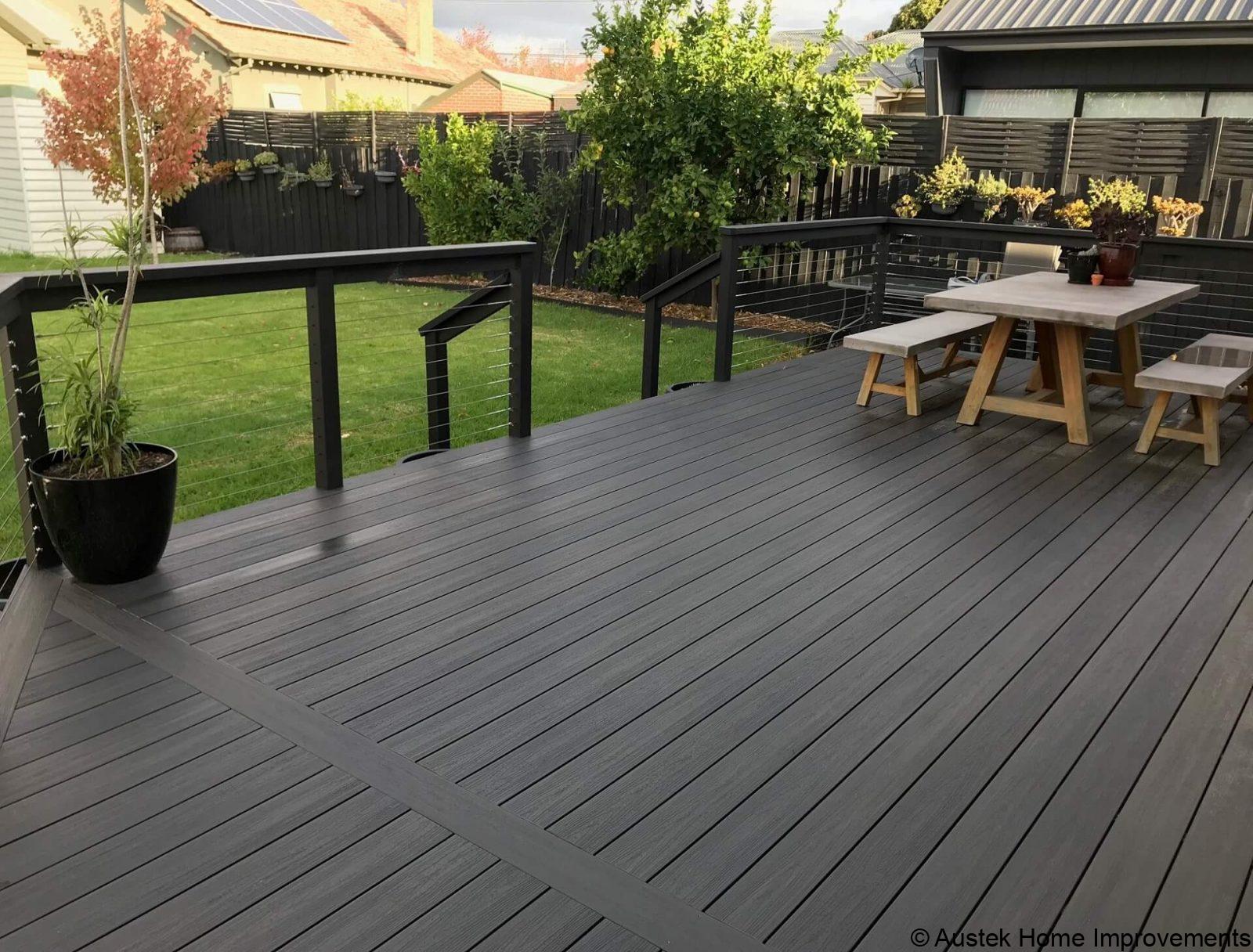 The Leading Decking Builders in Camden
When it comes to building decks, there's just quite no one who does it as good as us. Austek Home Improvements has the team of fully equipped, licensed, and skilled builders that can properly take care of any build. We have made building decking an art, from our finely tuned communication with clients and specially crafted custom designs to the satisfying way we complete each project in Camden.
Select Between Decking Designs – Choose Something That Suits You!
It's no secret. Timber decking adds a higher level of beauty to elevate any backyard. We make it even easier to get a custom design for your decking in Camden, for something that really adds to your home. Our experts will walk you through all the options you have for creating new decking in your consultation. So that you really have complete creative freedom out of your new decking in Camden.
Softwood Decking
Hardwood Decking
Composite Decking
Pool Timber Decking
Timber Decking Steps
Select between different plank widths and/or plank installation patterns
Select from native species in Merbau, Spotted Gum, Red Gum, Blackbutt, Brushbox, Tallowwood, Australian Beech, Ironbark & much more!
Don't know where to start or hit a wall? Don't worry, our staff will be able to assist you with their ideas, suggestions, and honest advice. So, you can really get the assurance of decking that will satisfy your family, for years and years.

Austek Home Improvements was started to give customers a more personalised yet professional service and has been supplying and installing quality home improvements for 30 years.
Make Camden Living, Even Sweeter
Camden is a peaceful historic town that's particularly great for families with kids. With lots of parks and places to walk, Camden is often an ideal place to live for those that love lush green spaces. Or a nice and quiet place to visit for a refreshing picnic.
Camden is a small and friendly country town that's not too far out from Sydney. Making it the perfect place for those that love having more of a quiet country retreat, but still want to make it into Sydney for work. We believe that a great location often goes a long way in creating great memories. But it doesn't have to stop with the outdoor areas in town!
The decking of your family home is one such place where many good things happen. So many of our best memories in life happen outside, when we have a chance to slow down and experience life together. With the gorgeous, strong, and stable decking made by our team at Austek Home Improvements, you're sure to build a great place in Camden to capture some of those events that you (and your kids) will remember the most.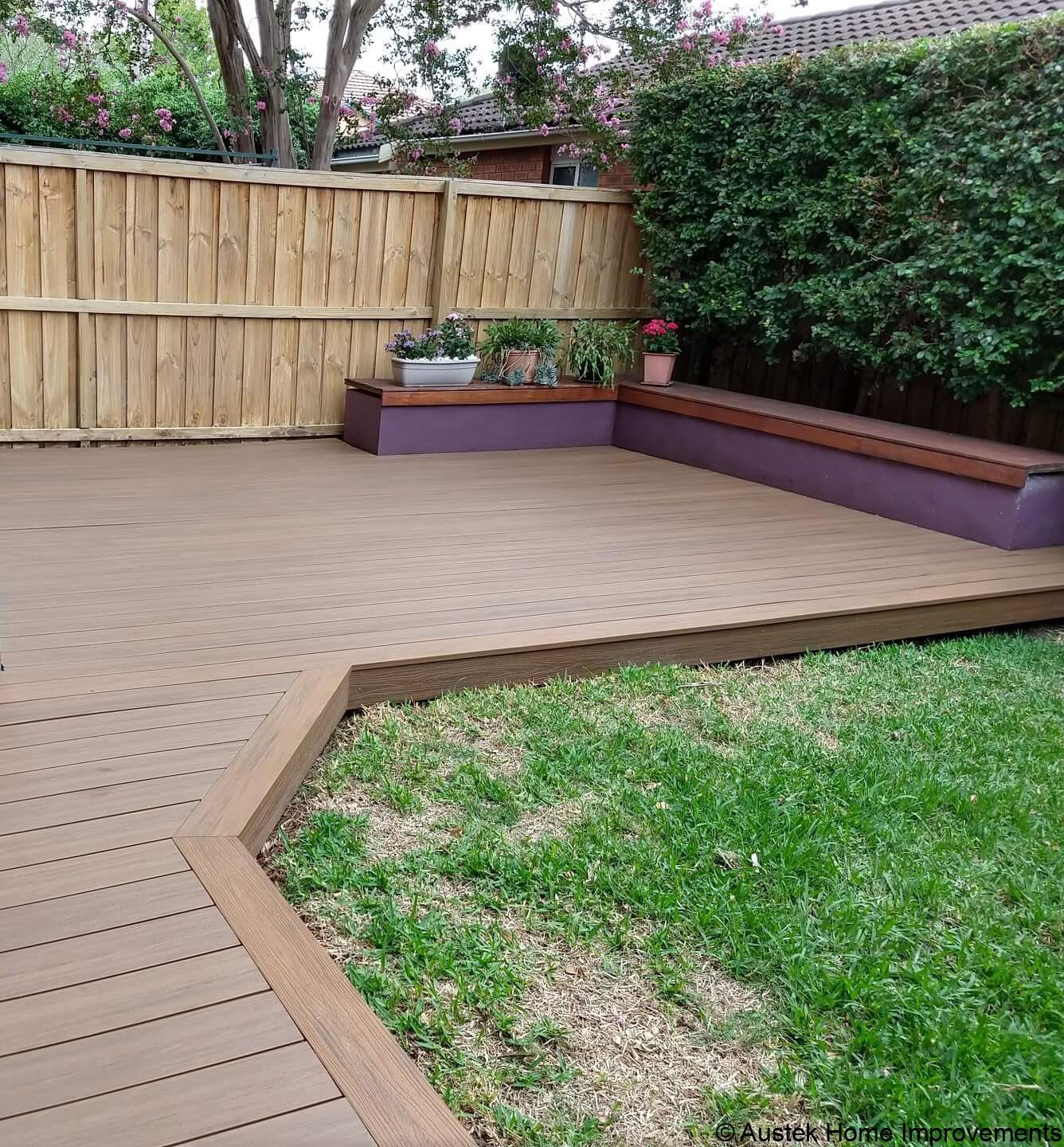 Make Your Outdoors Happen – All Your Decking Needs in One Place
Our experts always take the entire process of creating the decking of your home seriously. From the very first appointment, Austek Home Improvements is dedicated to informing our clients and ensuring that they get the decking in Camden that completely meets or exceeds their expectations. We wish to help every client in Camden get the full experience of their homes and living there, with our gorgeous and robust decks. Call today to start discussing and get a free quote for a deck!