Decking in Blacktown
Austek Home Improvements are the experts in beautiful and affordable decking. When you are looking to install new decking in Blacktown, we are the professional team that can take care of the entire project without a hitch. We design and prepare a customised plan, according to your requirements for what you are looking to get out of your decking. Before we get into work, in building and installing gorgeous new decking for you in Blacktown.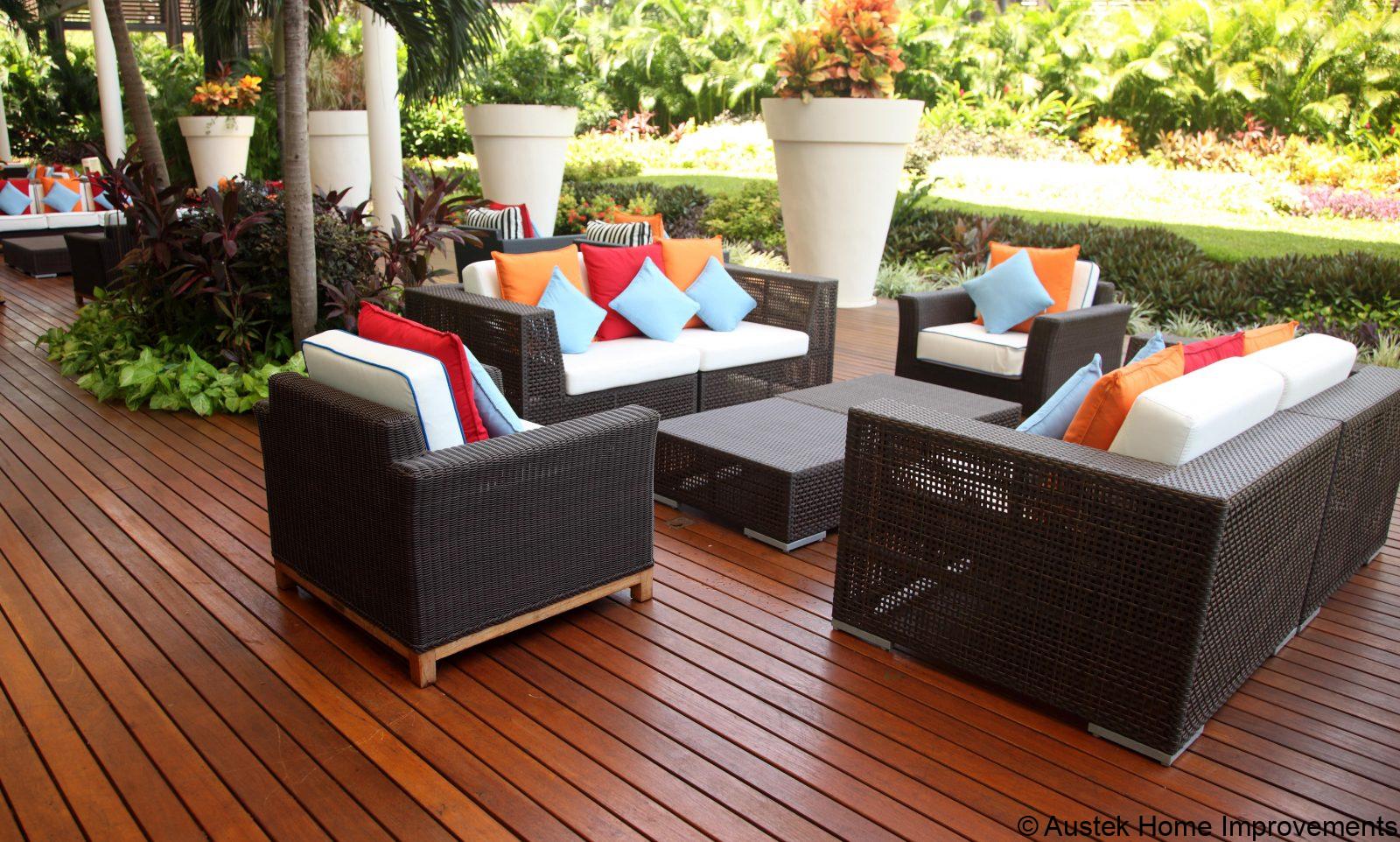 The Decking Team for You
Decking can easily become a tricky job, ranging across a multitude of requirements. It's the reason why even some established builders might turn down decking jobs. But not Austek Home Improvements. We have over 30 years of on the job experience, where we have perfected our skills and expertise to cover all your decking requirements. If you have decking to build, we're confident that we have the team to see it through!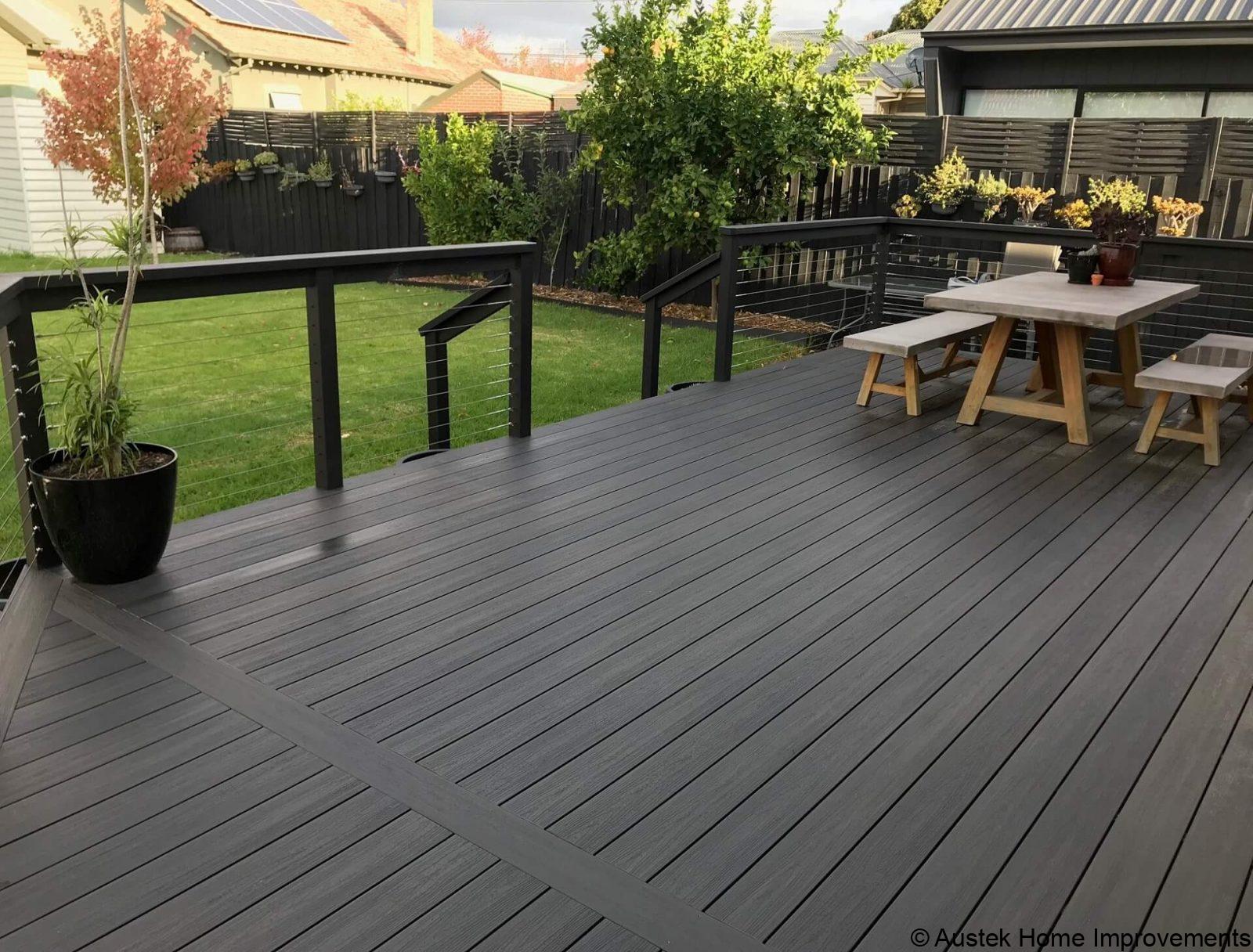 Design Your Deck
We have choices of wood planks available as well for you to browse and sample, so that you can be assured of the most satisfying experience of your deck.
Each decking project that we work on is a personalised experience. Where we tailor and create a plan that covers all your preferences and requirements, for decking in Blacktown that you really love.
Hardwood Decking
There's nothing like the beauty, strength, or appeal of an Australian solid hardwood deck. Hardwood decking has a reputation for lasting well for a decade, or more if well maintained. Age often adds great appeal to hardwood timber decking, revealing distinctive patterns and characteristics as it becomes more weathered. It's the perfect decking to really make a building feel like home.
If you are looking for hardwood decking, our professional team at Austek Home Improvements are happy to aid you.
We offer a range of hardwood options in native Australian timber to give you decking you have been dreaming of such as:
Australian Beech decking
Tallowwood decking
Blackbutt decking
Brushbox decking
Ironbark decking
Red Gum decking
Spotted Gum decking
Austek Home Improvements was started to give customers a more personalised yet professional service and has been supplying and installing quality home improvements for 30 years.
Softwood Decking
Softwood timber decking offer an affordable and durable option for decking in Blacktown. Softwood decking made from woods like pine or fig, demand more maintenance. However, it's a decking material that is very easy to customise. It works well with handling and can be stained and sealed to achieve the finish and colour you desire.
Select from treated softwood timbers for your decking with options like:
Pine decking
Cedar decking
Redwood decking
Composite Decking
While not made from purely natural wood, composite decking has quickly been becoming a staple in Australian homes and businesses. This type of deck is popular for busy professionals and individuals that don't enjoy the level of maintenance that traditional timber decks require. Composite decking is virtually maintenance free, and doesn't warp, shrink, or bend.
Composite timber is made from a combination of plastic and timber by-products, that are pressed deeply into strong dense planks.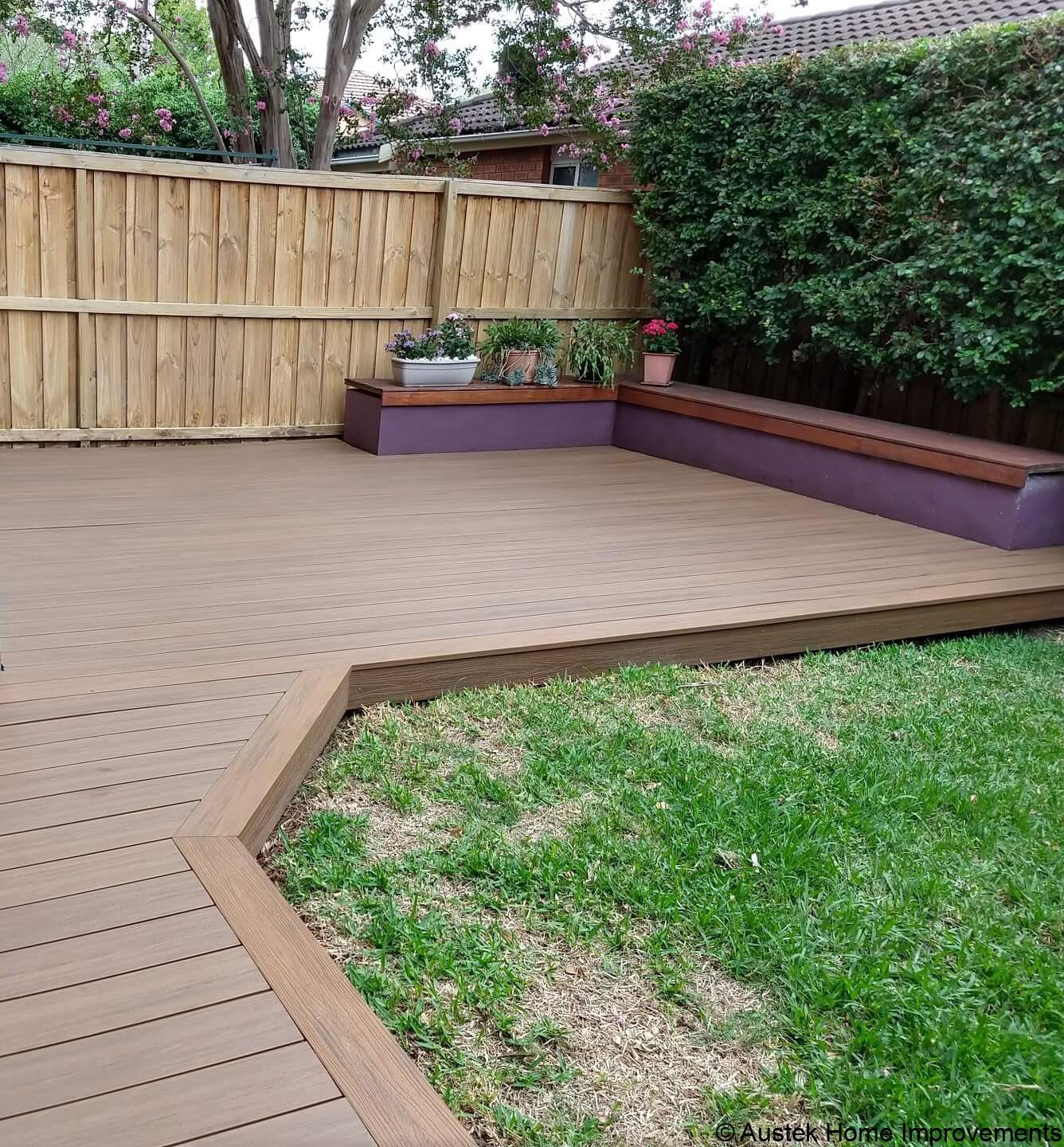 Three Step Plan:
Design Consultation – We appreciate that every client is different. Therefore, we always start the process by really talking with you to understand the decking you desire. For anything you don't know or aren't sure about, you don't need to worry. Our professionals will surely provide great advice and suggestions to help you order a deck that satisfies.
Custom Plan – At the end of finding out your requirements, we will measure the location and come up with a personalised plan that takes all this in mind. In this plan, we also take care of considering all the requirements of your local council. We'll deal with the paperwork too, so you can just look forward to watching your new build unfold.
Build – Here our builders work tirelessly to deliver supplies, cut planks to size, and build and install your new decking in Blacktown.
Sign on with Austek Home Improvements
We are the experts when it comes to decking. Whether you are looking for a deck in hardwood, softwood, or composite, we'll stunningly complete the job. Pick up your phone and call 1300 765 895 to get a free quote for your custom design now!