Decking in Kellyville
Where there's high quality decking to be built, we're here to finish well on the job.
Austek Home Improvements brings you beautiful and strong decking in Kellyville. When you think of a gorgeous well-constructed deck, you probably picture long and sweeping visions of hardwood timber.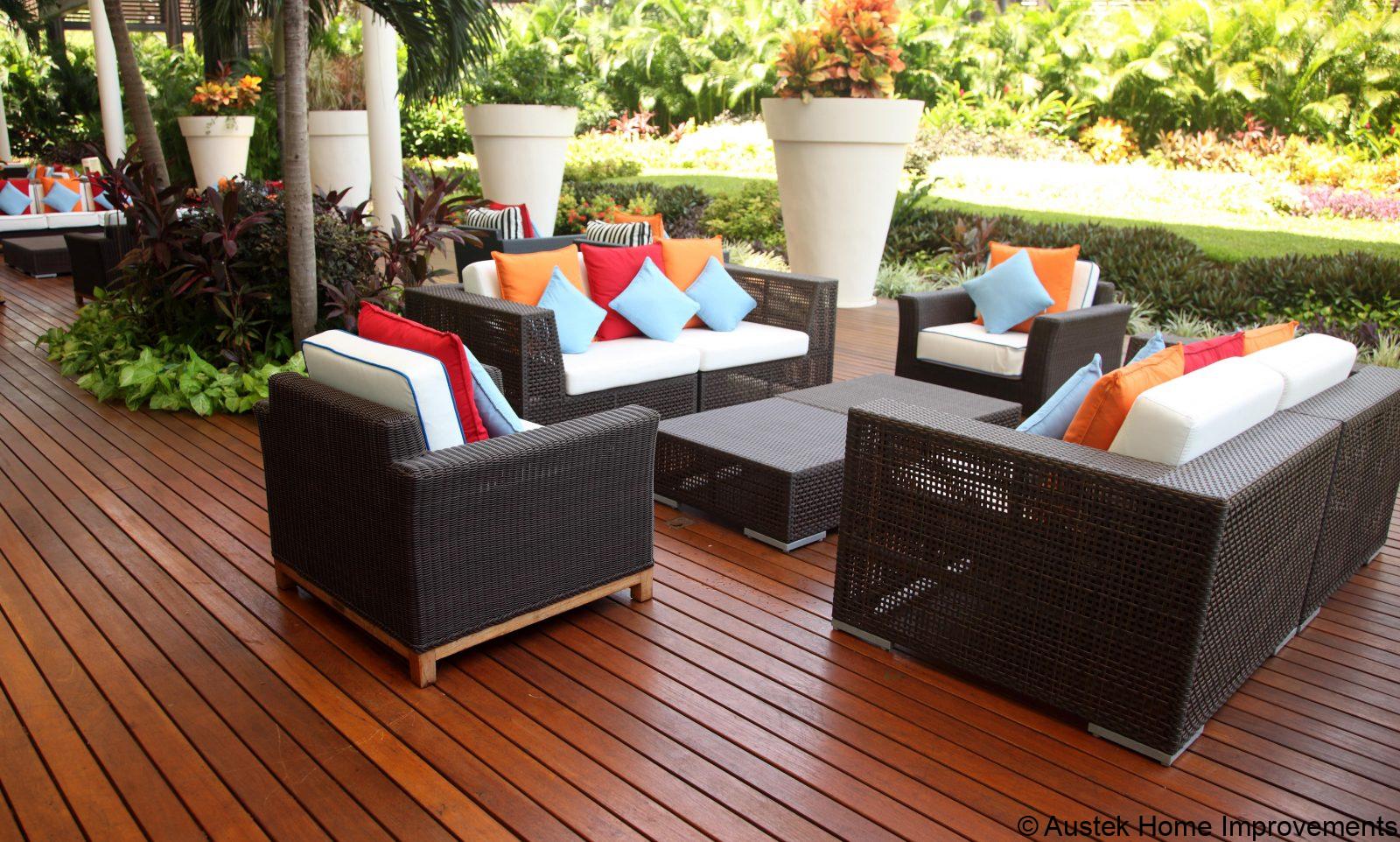 It's a growing change that many homeowners are looking to install in their homes, businesses, or investment properties. And it makes sense, decking raises the value of a property and in essence pays for itself. But when it comes to putting more value in your home, you still need the experience of a builder whom you can trust to do the job well.
Fortunately, we are that builder. Austek Home Improvements has over 30 years of experience when it comes to decking. After servicing the needs of people in Sydney, high and low, for decking. We understand what it is that Australians like you are looking for when it comes to their decks.
We can create decking for your home, investment property or business in Kellyville that offers you the beauty, views and finish you have been waiting for. The point of decking is experience, that's why when it comes to creating new decking in Kellyville, we believe that you shouldn't settle for anything less.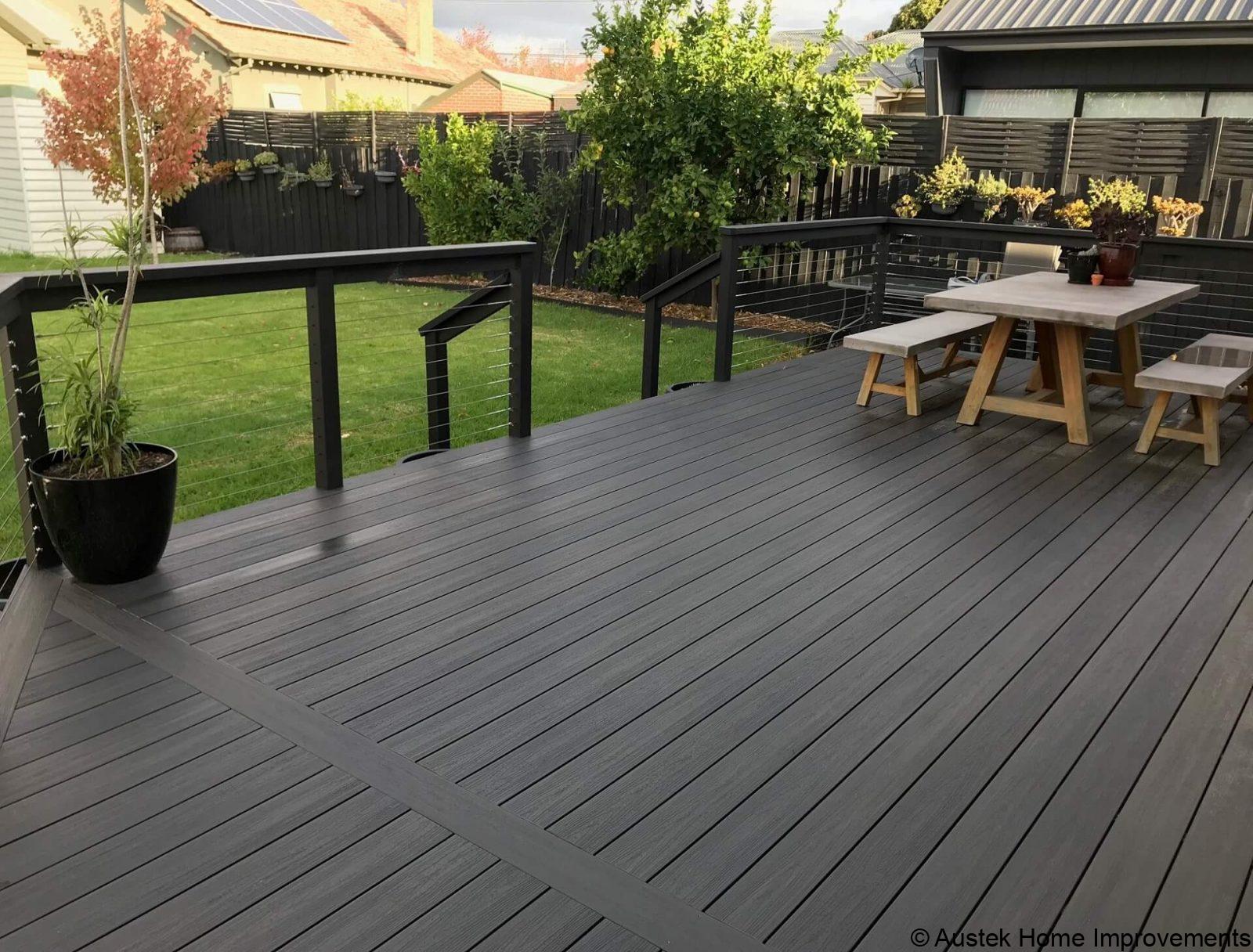 There are so many great reasons now for people in Kellyville to own a deck:
Add property value to your building
Use decking to create an elevated level surface to entertain
Impress guests with a stunning outdoor area that capitalises on great views
Decking makes a fantastic area to 'break away' and come up for air from busy days at home
Create the perfect place with decking to celebrate Australia day with BBQs
Our construction group at Austek Home Improvements will always work with you to understand your goals and create a deck that best fits your outdoor vision.
Experience stylish modern living
With decking, you don't need to completely renovate your building to transition your home into the new age. Timber decking helps fine tune your backyard space and creates a beautiful level surface that acts as a focal point outdoors. It introduces the chance to create a comfortable living area outside where you can put out stylish outdoor furniture. And make a great area you can enjoy with family and friends.
Decking makes beautiful and stylish spaces. Perfect for impressing guests, hosting parties, and hosting memorable evenings that overlook the sunset. We can help you create the ideal space to entertain with decking lights, posts and rails, stain, and more that will complete your deck.
Austek Home Improvements was started to give customers a more personalised yet professional service and has been supplying and installing quality home improvements for 30 years.
More room for less to unwind
Besides adding on more space to host guests, proper decking gives you and your family more space to get away. Our decking at Austek Home Improvements has helped many homeowners in Kellyville create an alfresco living area that adds on more space to the home. We find that every family love decking for this reason. If you are after a smaller or more private decking area, possibly detached from your home, you can call our experts to create a design that can act as your bliss.
High Quality Decking to Fortify Your Vision
Stain, scratch and fade resistant. There's no second guessing the value that high quality decking gives to you in Kellyville. Our fully licensed, experienced, and equipped builders use only the highest-grade materials when it comes to building your deck. When it comes to working on building your home, we believe that you need quality solutions that last. Which is why our builders always work meticulously, going over every detail, to ensure you are completely satisfied with your new deck.
We create strong decking that lasts long.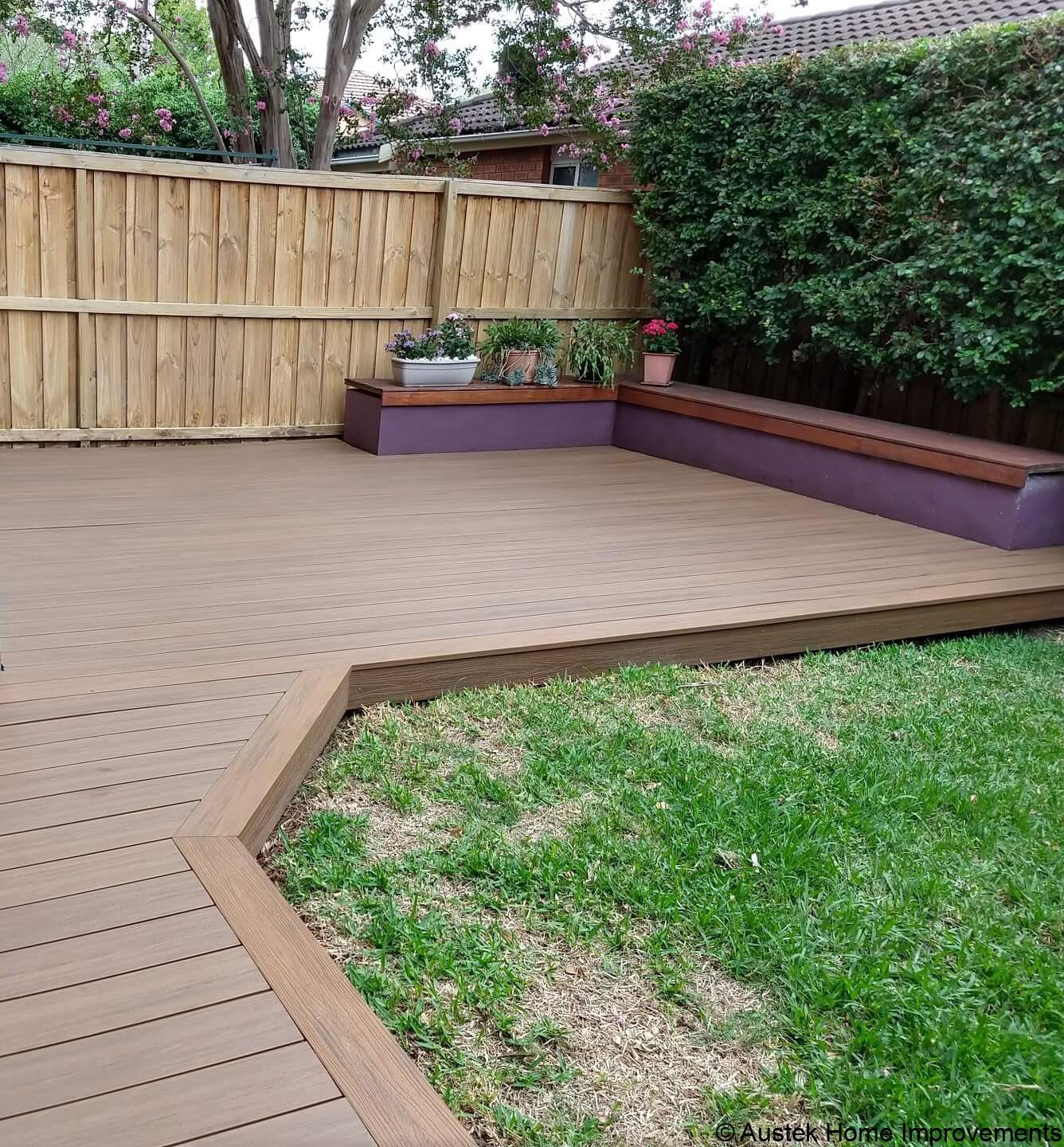 A Professional Service Dedicated to You
Our service at Austek starts with you
We ask questions and listen to find out your preferences in design & lifestyle
We create a custom design plan to build your deck
Then we take care of the council approval process
Our builders finish strong with stunning results
We are always dedicated to achieving your dream finish out of a deck. Call us on 1300 765 895 to start talking with us about a custom design for your decking in Kellyville.