Create Recreational Decking in Hornsby
Imagine stunning vista views of your surrounds and lounging in the sun. Picture long sweeping timber decking that fortifies your place of entertaining. Summer and spring days in the sun with drinks with friends or around the grill, those are the days that we'll always remember. Decking creates the perfect place for rest, leisure and entertaining in Hornsby.
Good quality decking also lasts for years and years. Which means if you are after creating a picturesque setting for your family and friends, you need to select the best decking builders in Hornsby.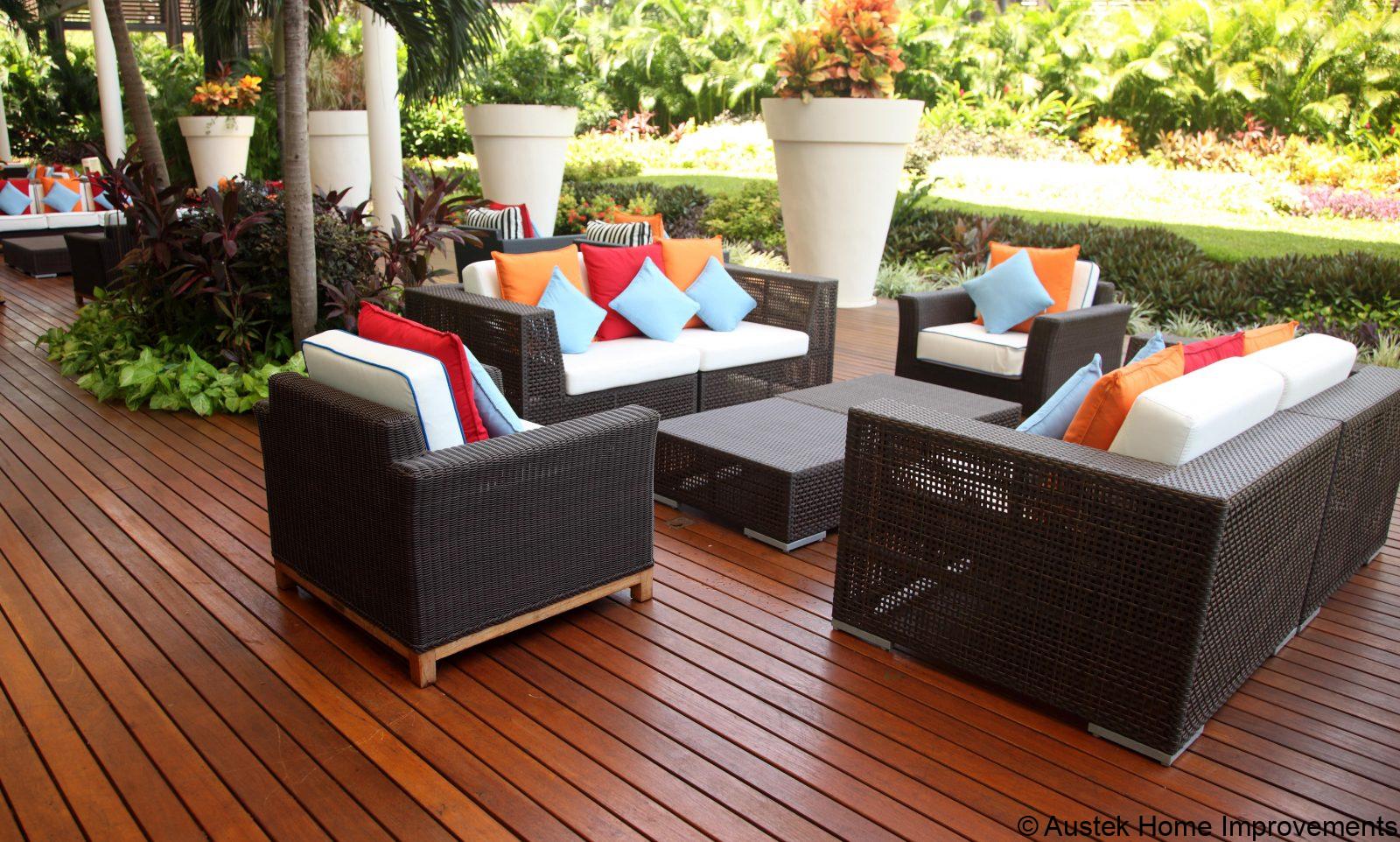 Austek Home Improvements – The Decking Builders in Hornsby
When it comes to investing in your home, you deserve to go with a decking builder you can trust. With over 30 years of experience to the industry, we are the decking builders in Hornsby that you have been looking for.
We have been servicing the wider Greater Western Sydney community through this time for all their decking need. Bringing you the latest techniques and styles in decking, the highest grade materials, and the well in-depth expertise developed on the job to Hornsby.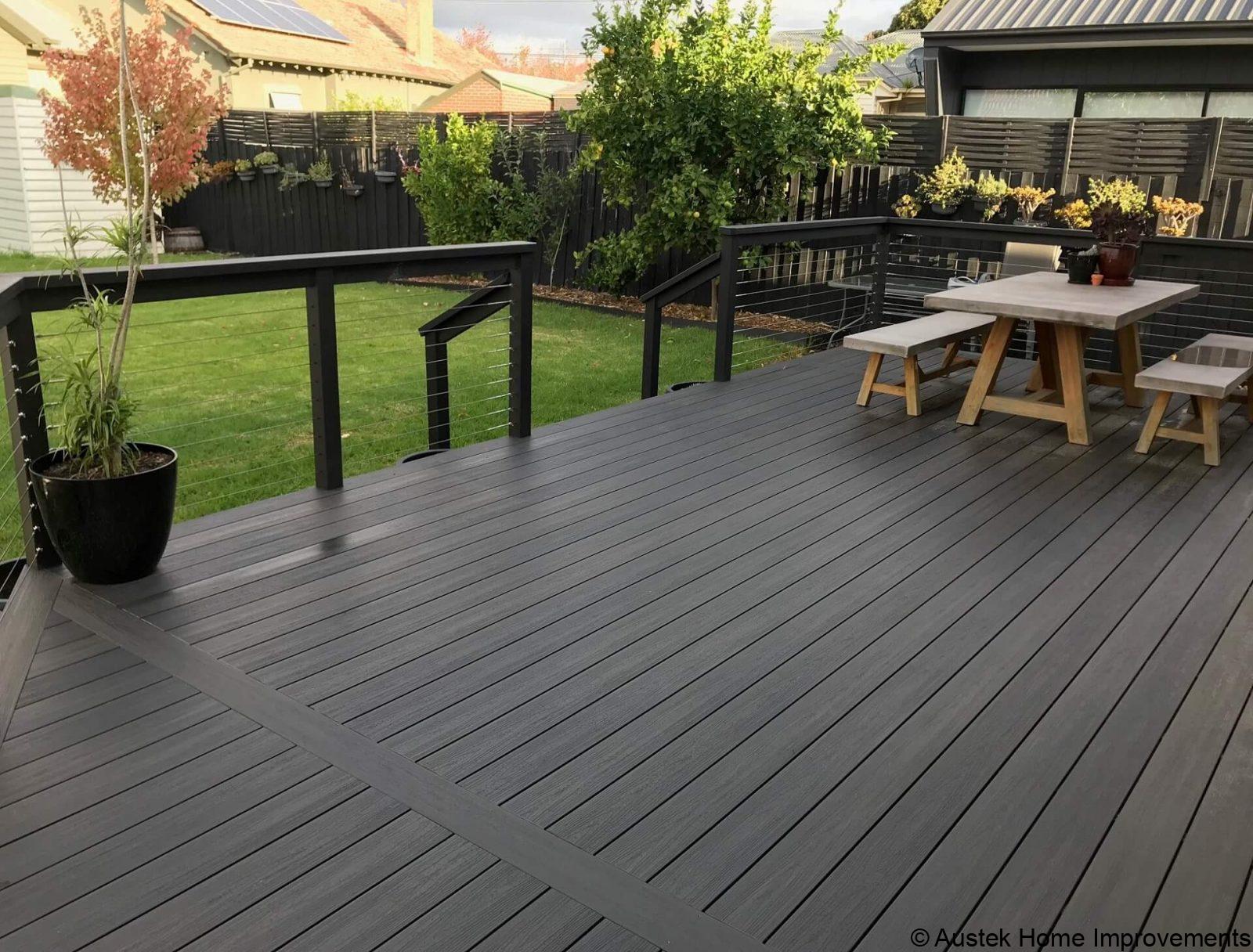 Design – Beautiful Decking For Stunning Vista Views
Working on building a home? There's nothing quite as appealing as a skilfully constructed deck. Quality decking raises the visual appeal, and consequently, the property value of any home. Austek Home Improvements are the experts when it comes to creating gorgeous decking. Talk to us one-on-one and we can come up with something special, for decking that beautifully completes your home.
Resilience – Highly Resistant to the Weather and Wear & Tear
Austek Home Improvements creates decking from softwood, hardwood, and composite timber, to give you a highly resilient deck. So, you can have decking that will last you long and beautifully through the years, no matter what the weather.
Softwood Decking – When treated for infestation and pressure, softwood provides a highly resistant deck. Treated softwood decking has great resistance to insect infestation, fungal decay, mould, mildew, or water damage. It's also great decking for stability in the sun.
Hardwood Decking – Hardwood decking is often the gold standard when it comes to decks. In addition to their beauty, hardwood timber species offer great resilience to fire, termites, mould, UV, and rot.
Composite Decking – The technological design behind composite decking makes a decking material that is so easy to take care of. Composite decking doesn't warp, bend, shrink and has great resistance against termites, mould, and scratches.
Austek Home Improvements was started to give customers a more personalised yet professional service and has been supplying and installing quality home improvements for 30 years.
Strength – Sturdy for All That Life Throws At It
Our decking builders also work meticulously with a focus on function. We create every deck in Hornsby to support the weight of any and all of your visitors, as well as the furniture you set up. Each deck is always properly supported by all the joints and pillars it needs. Grounded by a strong and solid foundation. And using strong solid planks to help hold everything up.
For decking that will easily last for a decade.
Customise – Create Decking from Native Species in Wood
Every decking project we work on is as different and unique as the clients we work for. Our experts will help you select between decking in softwood, hardwood, or composite timber. As well as the colour and species of timber you go for. We work with a range of Australian native hardwood, giving our clients a great selection of choice in premium decking options such as Merbau, Australian beech, Blackbutt and more.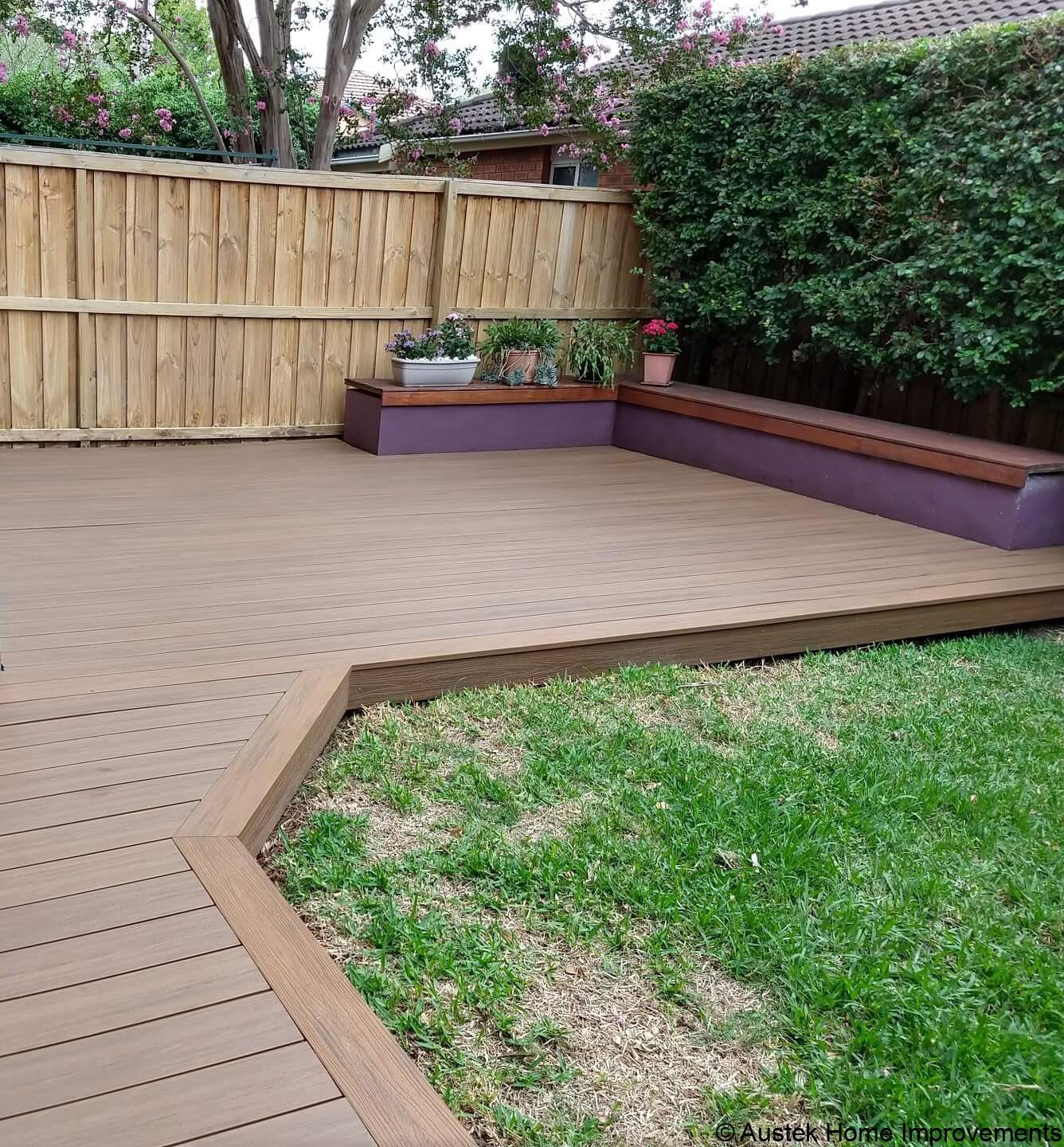 Why Choose Austek?
Fully trained, qualified & licensed decking builders
Over 30 years of experience
A family owned & operated company in Baulkham Hills
An exceptional and personalised customised service
A wide range of choice in materials and decking designs
Our team are dedicated to seeing that you are completely satisfied with your new decking in Hornsby. For a free design consultation and quote please reach out to us on 1300 765 895 and we'll quickly get in touch to talk about your dream vision.