Maximise your outdoor space and make your house feel more like home with a skilful pergola installation in Castle Hill.
Our builders at Austek Home Improvements have over 30 years of experience when it comes to creating beautiful pergolas that add value to your house. If you have been working on improvements to turn your house into your dream home but have found that there's still something missing – maybe a pergola is just the installation you need.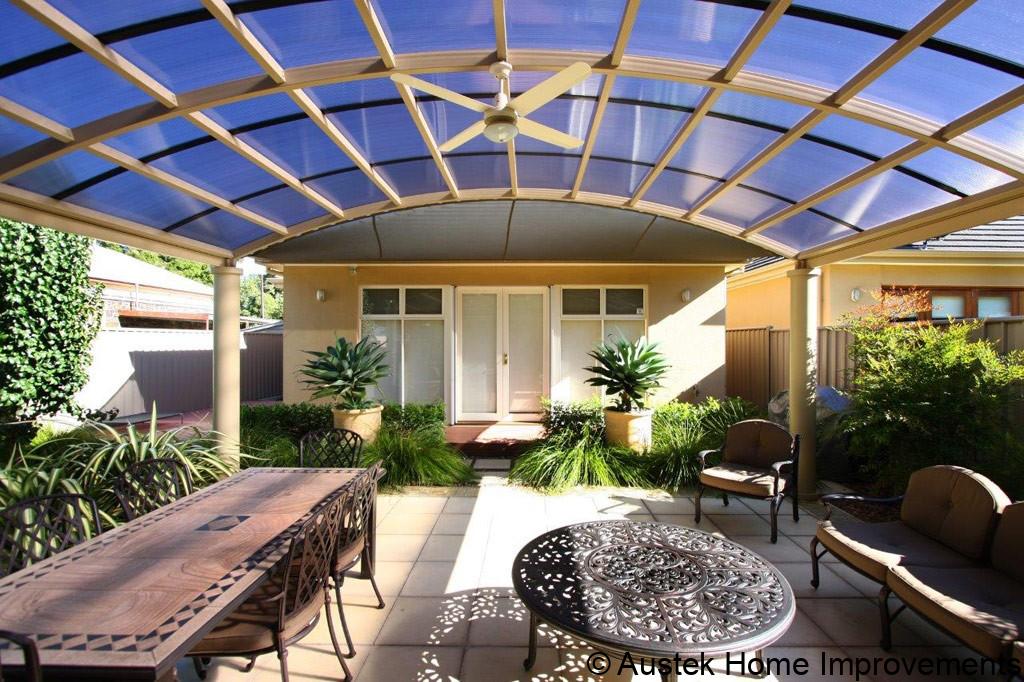 Whether made from timber or steel, pergolas really create the perfect space to entertain in Castle Hill. And our builders are just the team you need.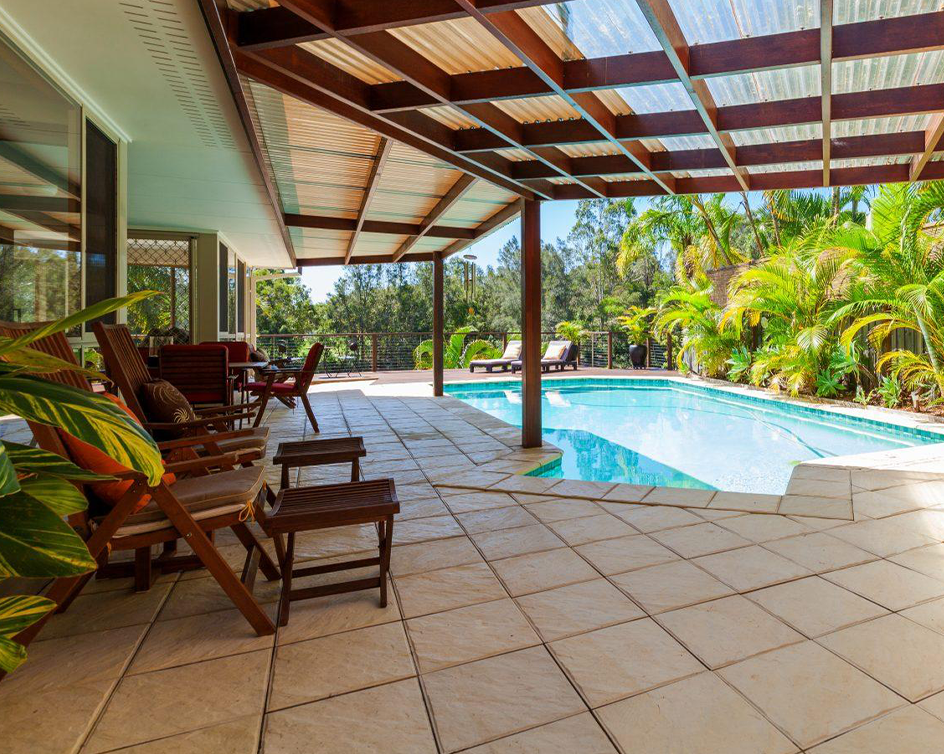 Custom Designs
Austek Home Improvements provides a wide selection of styles, materials and features to perfect your pergola's custom design. All the pergolas in Castle Hill that we work on are individually special and unique. We take your surrounding outdoor entertaining area in mind. Also keeping the measurements of your yard in mind, along with the needs of your home outdoor space, we create a customised pergola design you're sure to love!
High Quality Materials
We use only high quality materials from trusted suppliers that we have long standing business relationships. Which lets our team create pergolas in Castle Hill that you can really depend on. There's a range of material options you can choose from when you are ordering custom pergolas in Castle Hill.
Austek Home Improvements was started to give customers a more personalised yet professional service and has been supplying and installing quality home improvements for 30 years.
SELECT FROM:
100% Australia COLORBOND steel
Insulated Roof Panels
Polycarbonate Pergola Roofing
Treated Pine or Hardwood timber
Strong Shelter
When you are working on developments on your home in Castle Hill, you want to be sure that these developments are strong. We work with long trusted materials and construction techniques in the industry when it comes to building pergolas in Castle Hill for our clients. With over two decades of experience in our team, we also have a wealth of expertise to guide our work – so that you can be sure of strong durable pergolas that will last you for many years.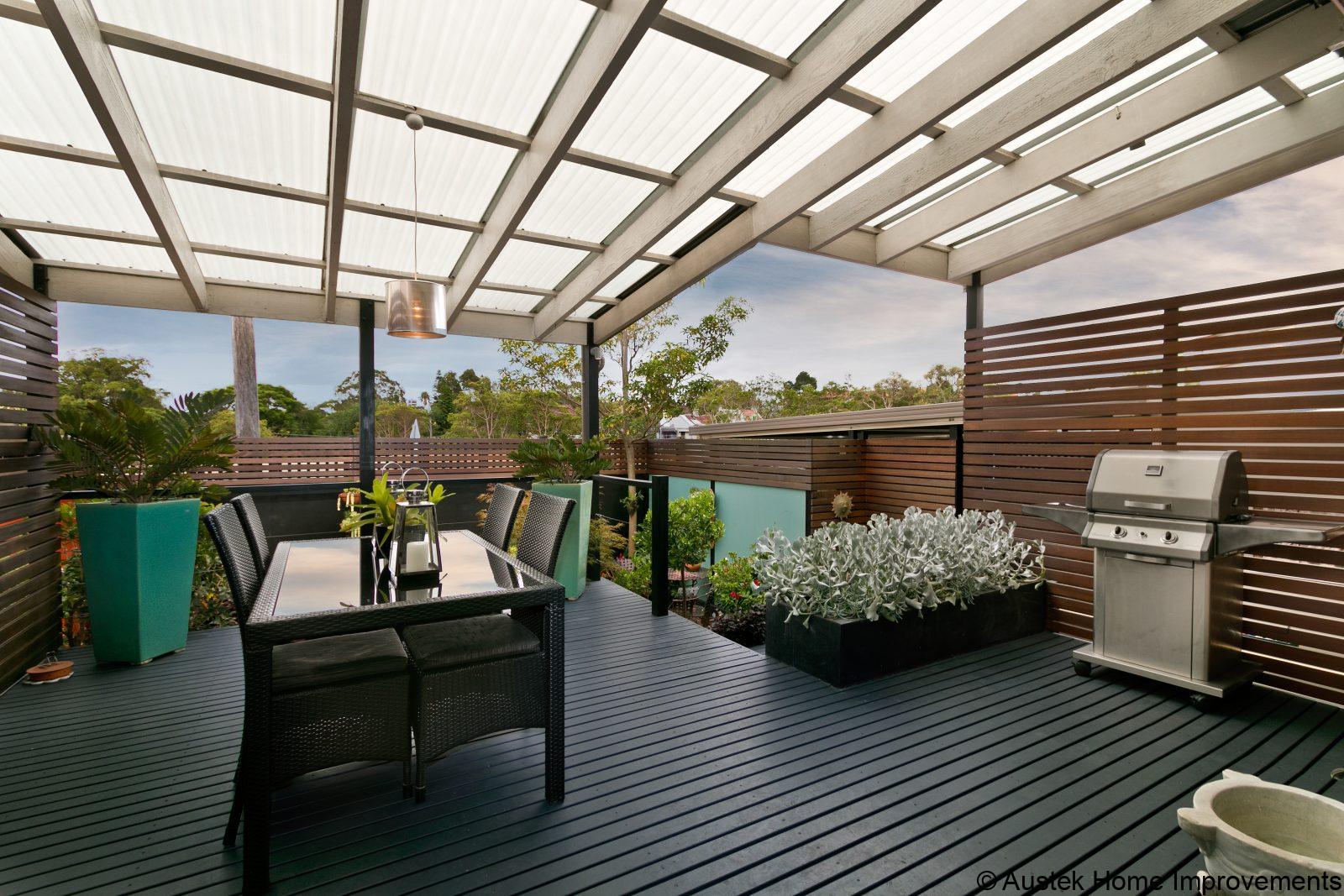 Beautiful Structures To Build Your Castle Hill Outdoors
There are so many possibilities available when it comes to building a gorgeous alfresco space with pergolas. In addition to providing shelter to your outdoor entertaining space, pergolas can also be a fine way to add some shade by a pool, a secluded lounging area in your garden or outside your front door.
On top of these possibilities is the tone of your home outdoors you want to set, with your choice of pergola.
Timber Pergolas – Timber pergolas in Castle Hill are always stunning and charming, especially surrounded by any garden. The natural appearance and grain in the wood gives a great complement to your outdoor surroundings. And the structure of one built itself can be a great way to grow and showcase some hanging flowers. Austek builders are happy to assist you with a range of timber pergola designs, in hardwood, composite or treated pine to beautify your yard.
COLORBOND Steel Pergolas – Colorbond is reputable in Australia for its pre-finished coloured powder coat, and the resistance it packs with it against any corrosion or damage. Our builders at Austek are great at designing and building Colorbond steel pergolas in Castle Hill that gives you a modern looking shelter, with minimal maintenance.
Insulated Roof Pergolas – Insulated roof pergolas are well beloved in Castle Hill for their clean, sleek, and contemporary appearance. What's even better about these pergolas in Castle Hill particularly is the comfort they bring with them. Insulated roof pergolas add insulation to your backyard and can also aid in maintaining a great level of insulation in your home. Furthermore, they cleanly hide away any cables and wiring for any lighting you also want to install.
Polycarbonate Pergolas – When you want light and airy spaces, polycarbonate pergolas are remarkable. They are the best pergola to install on your property when you are a fan of modern rounded designs, as these are the only pergolas available in a dome roof. Polycarbonate pergolas let light filter into your backyard but help cuts down on the UV, glare, and heat. For both natural lighting and comfort.
Book a Free Design Consultation in Castle Hill
Call now for your free consultation in Castle Hill and our specialists can start talking with you about the pergola you desire.