Pergolas in Northern Beaches
Beautifully put together your alfresco entertaining in the Northern Beaches with a pergola installation that meets your requirements. We have the team of builders at Austek Home Improvements that build stunning pergolas that last for years and years. When it comes to satisfying our clients, we go the extra mile with thorough custom designs, well trusted building techniques and materials resistant to the elements.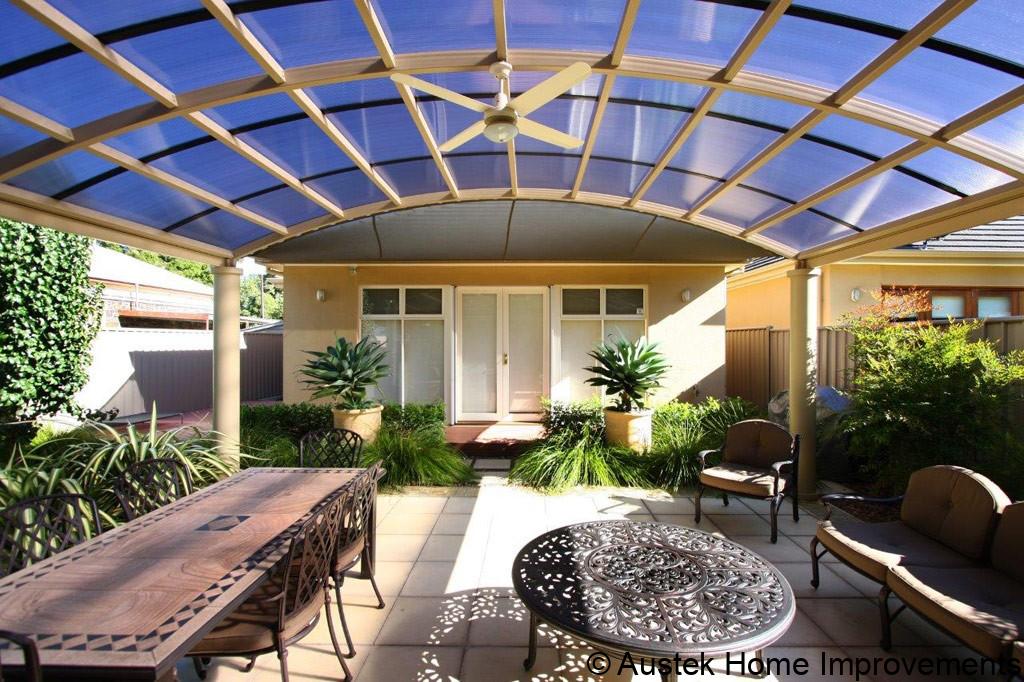 Which means that as a client you can trust in us for an artful pergola. One that effortlessly complements your home's landscape in the Northern Beaches.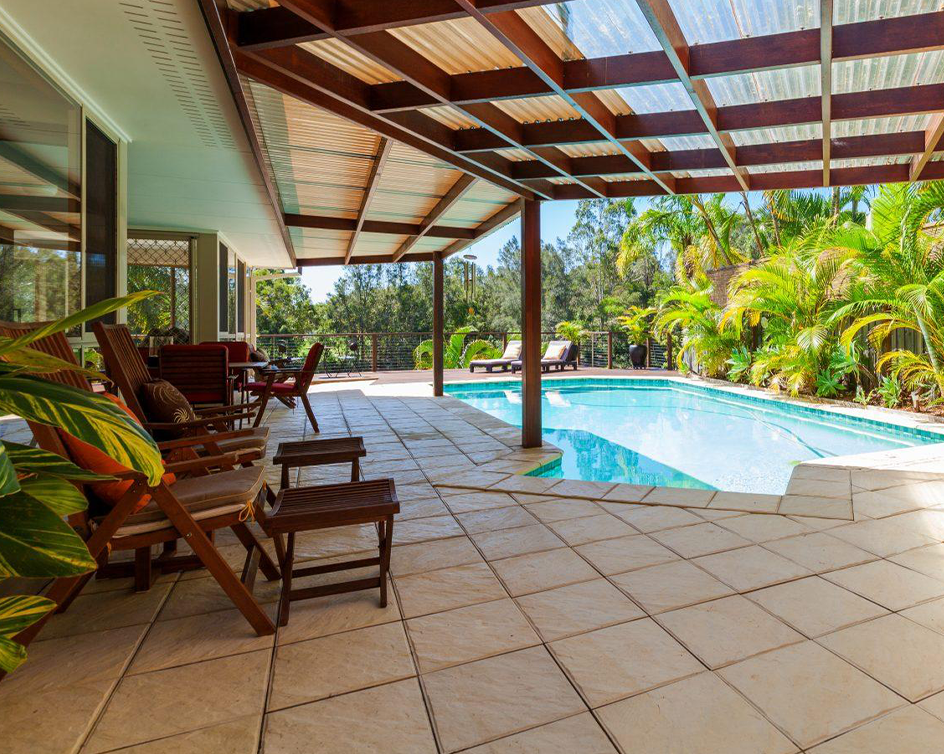 Strong Solutions to Withstand the Weather
When building an outdoor shelter in the Northern Beaches, you may have concerns when it comes to the harsh Australian heat. Our builders have a pergola solution to any type of weather, so that you can be assured of the best comfort in any season.
Colour that doesn't fade in the sun – Colorbond steel pergolas in the Northern Beaches provide a strong powder coat coloured finish that won't be impacted by the weather. It won't fade in the sun or run in the rain. With metal that also won't rust, corrode, or deform in the weather.
Outside thermal control – Insulated roof pergolas are made with the robust resilience of Colorbond steel roofing, with the addition of insulation and a smooth ceiling that keeps wires hidden. Similarly, insulated pergolas in Northern Beaches have great UV stability and endurance against wind and rain. Additionally, these pergolas in Northern Beaches are also favoured for their insulation. Keeping a comfortable and mild temperature under your pergola, no matter the season.
Natural Light Without the Heat – Polycarbonate pergolas may look like glass, but it has the strength to withstand hail. Polycarbonate pergolas also help significantly reduce the amount of heat, glare and UV radiation that gets onto your patio or deck. Giving you a great solution for bright and airy spaces for the warmer months, without the discomfort.
Austek Home Improvements was started to give customers a more personalised yet professional service and has been supplying and installing quality home improvements for 30 years.
Solutions for Extra Space
Besides finding an answer to pergola shelters with durability, our builders also creatively design pergolas that provide you the extra space you need in the Northern Beaches. Pergolas have an effortless way of extending the comfort of your home outdoors – essentially giving you another room in your home. It's a great way to be able to safely put out outdoor furniture and protect them from the rain.
Make Your Yard Beautiful
Pergolas in Northern Beaches also go a long way in making your home outdoors beautiful. Whether for your backyard, porch or veranda, pergolas create beauty in any space.
After all, living so close to the beach already makes your home in the Northern Beaches a great location. Why not make it even better? Make your outdoor space even more stunning and welcoming, with a pergola installation in the Northern Beaches, and fine tune your alfresco space.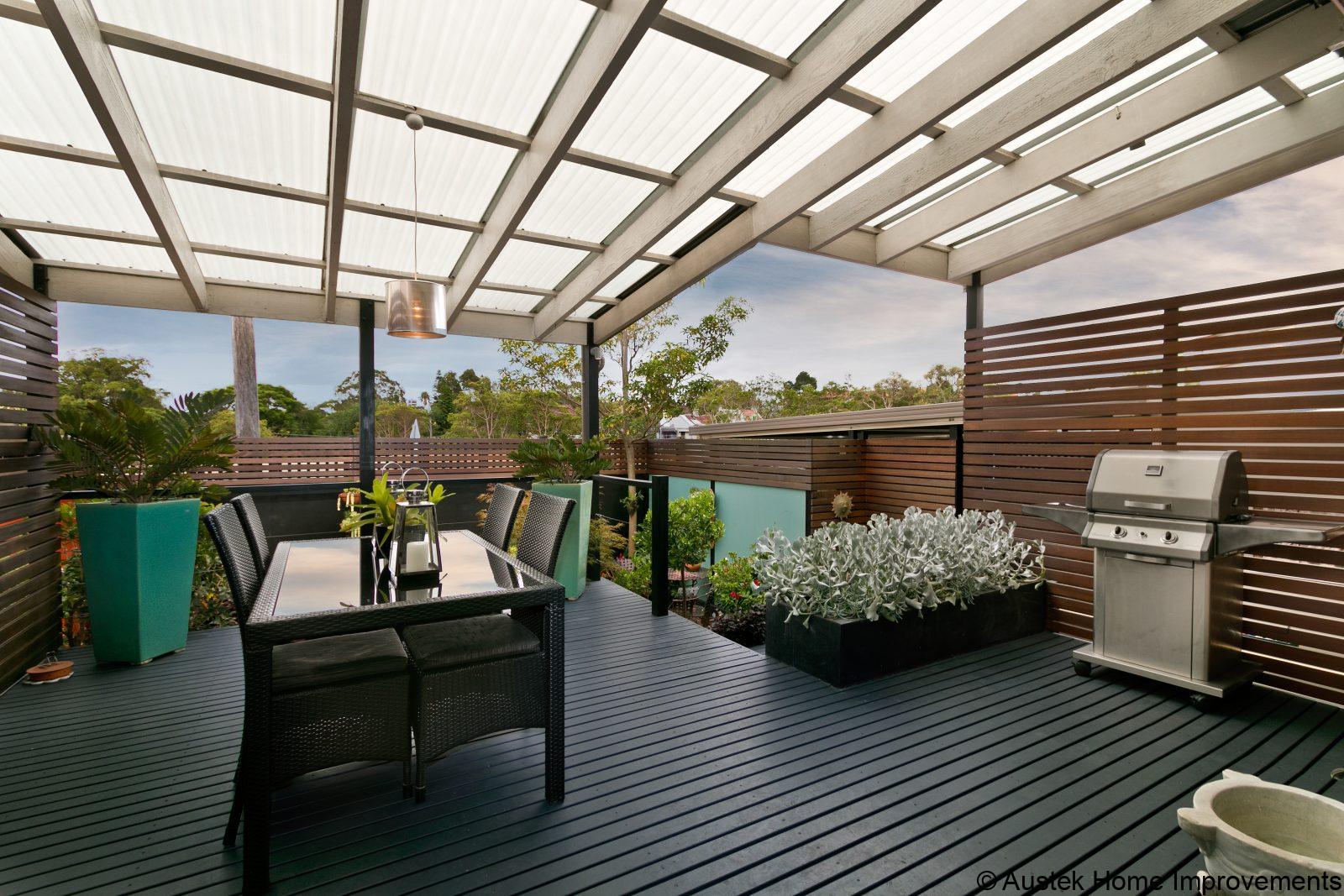 Raise The Value Of Your Northern Beaches Property
When people are thinking of a dream place to live, there's no contender as great as among the houses in the Northern Beaches. So close to the beach, the city, and many amenities, it's no surprise that many people want to live there. If you have an investment property in the Northern Beaches, adding a well-constructed pergola is a great way to add further value and put up the price!
If you need any assistance with a pergola for your investment property. Our builders at Austek have also worked with property managers and real estate agents to undertake value-adding pergola installations.
Get a Free Design Consultation – Your Unique Custom Design
Austek Home Improvements has over 30 years of experience in creating pergolas that our clients love. We always start with a complimentary design consultation, measure, and quote so that you can understand what a pergola will best look like in your yard.
Reach out to us on 1300 765 895 or enquiries@austekhomeimprovements.com.au to get in touch with our specialists.