Alfresco Pergolas in Baulkham Hills
For over 30 years, the team at Austek Home Improvements has been building pergolas in Baulkham Hills that our clients love.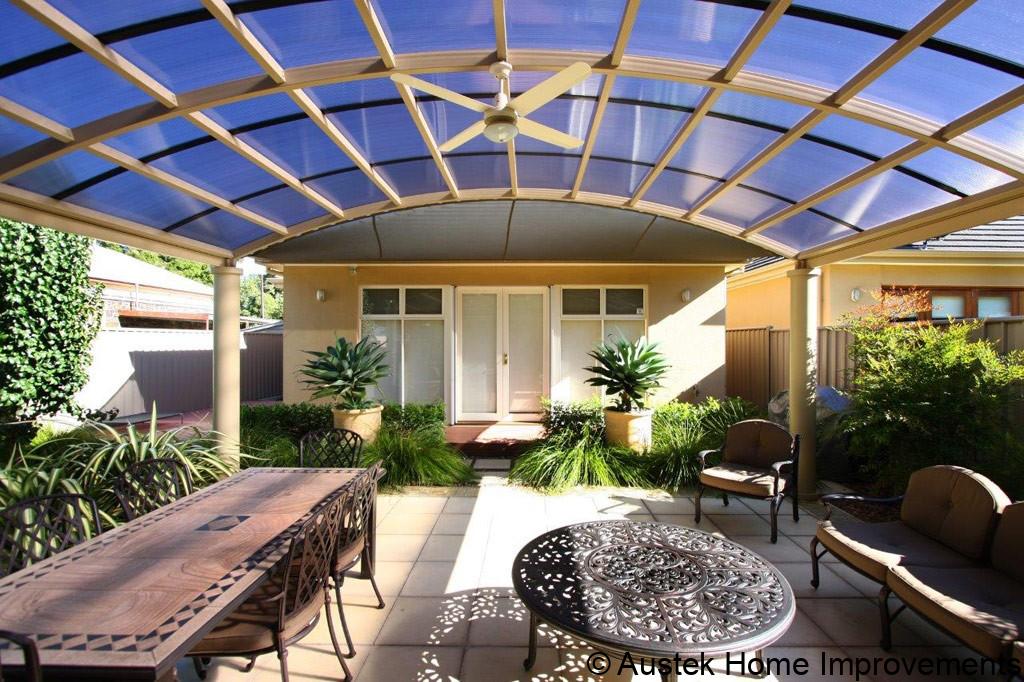 We know that there is a lot of thought and emotion that often goes into the improvements you make around your home. Our builders at Austek work to honour that. We have the experience, skills, the latest tools in the business and expertise to create pergolas that really add to your property. And consequently, your experience of home in Baulkham Hills.
With the professional team at Austek Home Improvements, your vision of your outdoor entertaining space. More importantly, it can be stunningly achieved.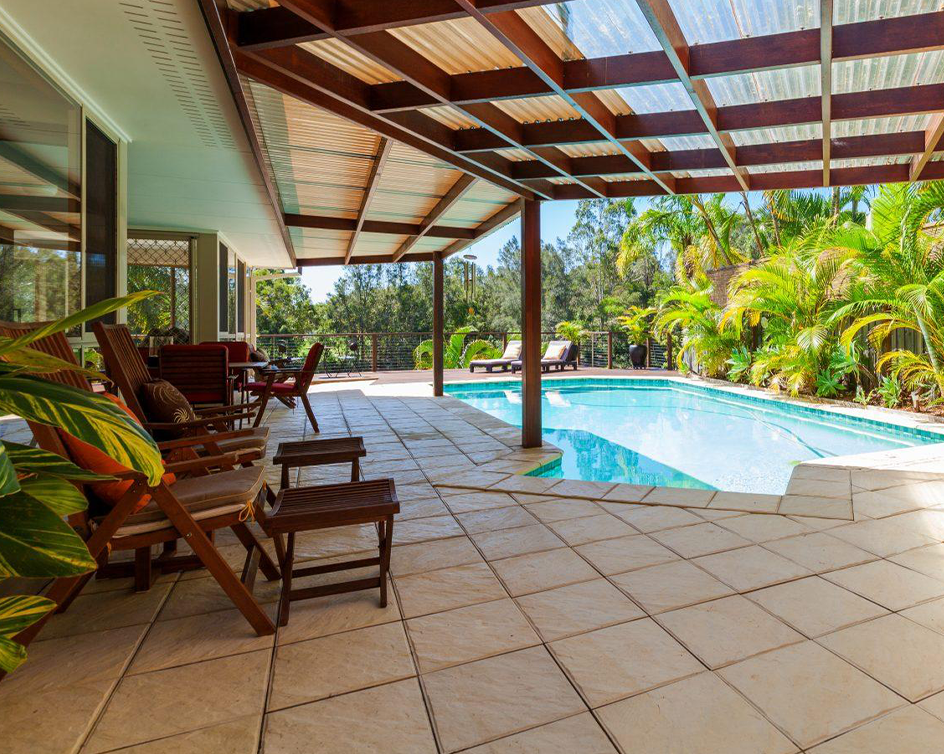 Master Outdoor Entertaining in Baulkham Hills
More families are moving to Baulkham Hills and it's not hard to see why. With a family friendly neighbourhood and housing that is more affordable than the likes of that closer to the city, Baulkham Hills is growing as a place to have kids. It's also great for professionals, singles and investors that want to make the most of Parramatta's development into a CBD.
Why not make the most of home in Baulkham Hills with a beautiful pergola?
When it comes to keeping your guests in Baulkham Hills happy, a pergola gives you a great opportunity to make a great impression. Complete it with a great deck or patio, along with a lounge, coffee table and some cushions – and we're sure it'll be one of your new favourite places to have people over or to relax!
Realise your Perfect Pergola Design
Our wide range of materials, skills and expertise means that you really have the benefit of choice as a client with your pergola in Baulkham Hills.
With our experts' honest guidance, you're in great hands when it comes to creating something special.
Austek Home Improvements was started to give customers a more personalised yet professional service and has been supplying and installing quality home improvements for 30 years.
COLORBOND Steel Pergolas
Australian-made COLORBOND steel makes strong, durable, and low-maintenance pergolas in Baulkham Hills. Pergolas made from Colorbond has the corrosion resistance, UV resistance and resilient against damage that Colorbond has been designed for. What's even greater is that every Colorbond pergola can be selected in a powder coat across 22 different colours. There's a reason after all, why colour is in the name.
Insulated Roof Pergolas
Sleek and slim insulated roofing panels make stylishly modern pergolas for any Baulkham Hills property. On top of their visual appeal, most people will also find them quite comfortable. Insulated roof pergolas add an extra level of insulation to your home, through your backyard deck or patio. With the benefit of insulation for your Baulkham Hills pergola, your time outside becomes even more comfortable.
Installing an insulated roof pergola on your property will also help you maintain effective thermal control across your whole house.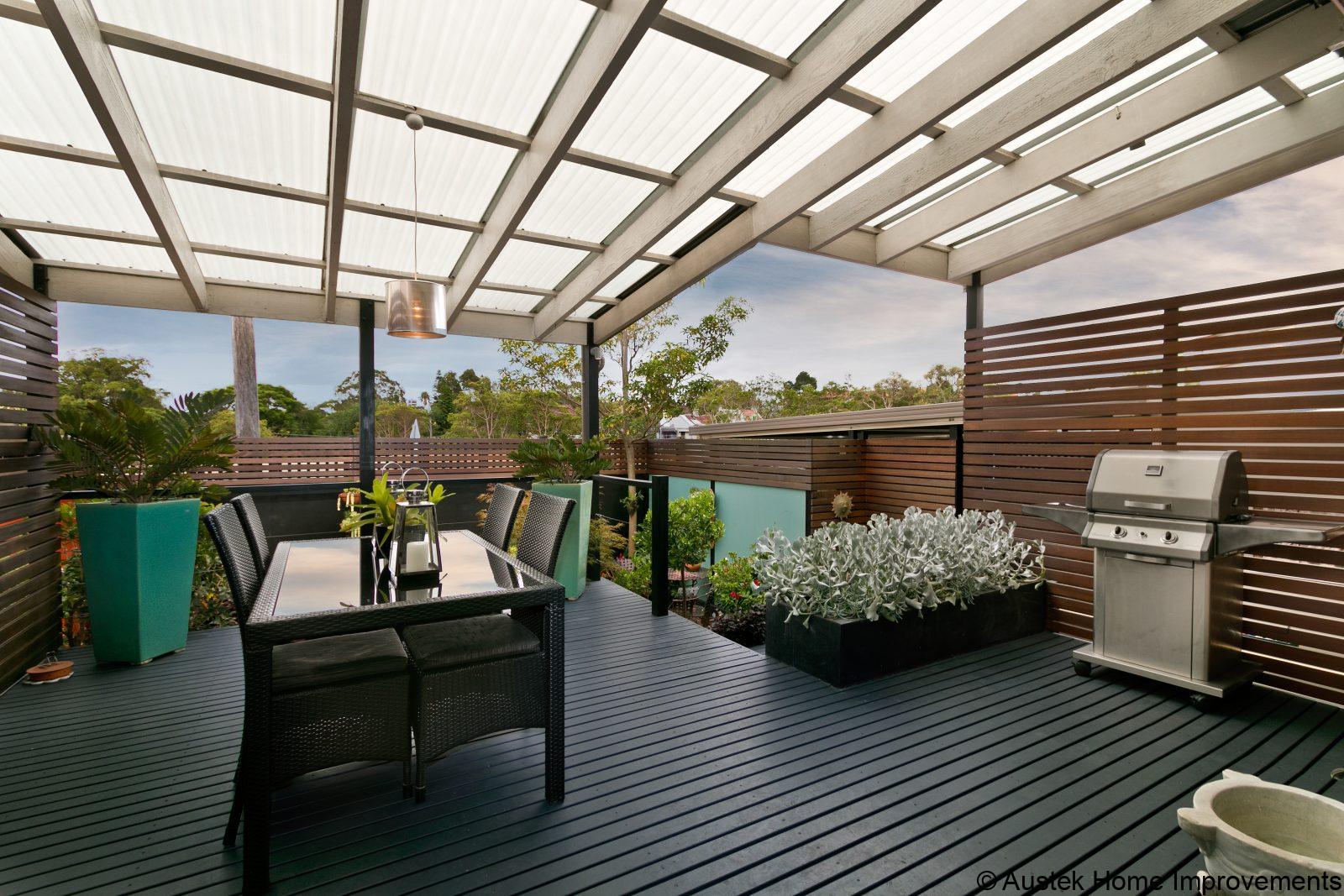 Polycarbonate Pergolas
Bringing you the special benefits of technologically advanced design, polycarbonate pergolas perform like nothing else. Pergolas with polycarbonate roofing allows the light to naturally come through and keep your patio well lit. Of course, just without the added UV radiation, glare and heat that makes sitting directly in the sun so uncomfortable.
Our pergola builders at Austek can build polycarbonate pergolas for you that reduce discomfort in the sun and keep your area bright. Perfect for those that may have once been hesitant previously with pergolas, with concerns to lighting.
Timber Pergolas
When it comes to natural charm, timber pergolas go above and beyond in the call of duty. Timber pergolas add a romantic wood-cabin appeal to your home in Baulkham Hills. They are perfect structures to beautify and add some shelter and privacy to your walkways. Or to place in a focal point or entertaining area in your outdoors.
Grow some vines, wisteria, or other hanging flowers overhead and you've created something magical you're going to love capturing in photos.
Ready to dive into building the perfect alfresco space for you and your family in Baulkham Hills? Get in touch with our pergola builders at Austek Home Improvements for your FREE design consultation and quote. We'll leave no stone unturned to give you the pergola you desire.