Your Local Pergola Experts in Penrith
Austek Home Improvements has grown our alfresco business by building affordable high-quality pergolas.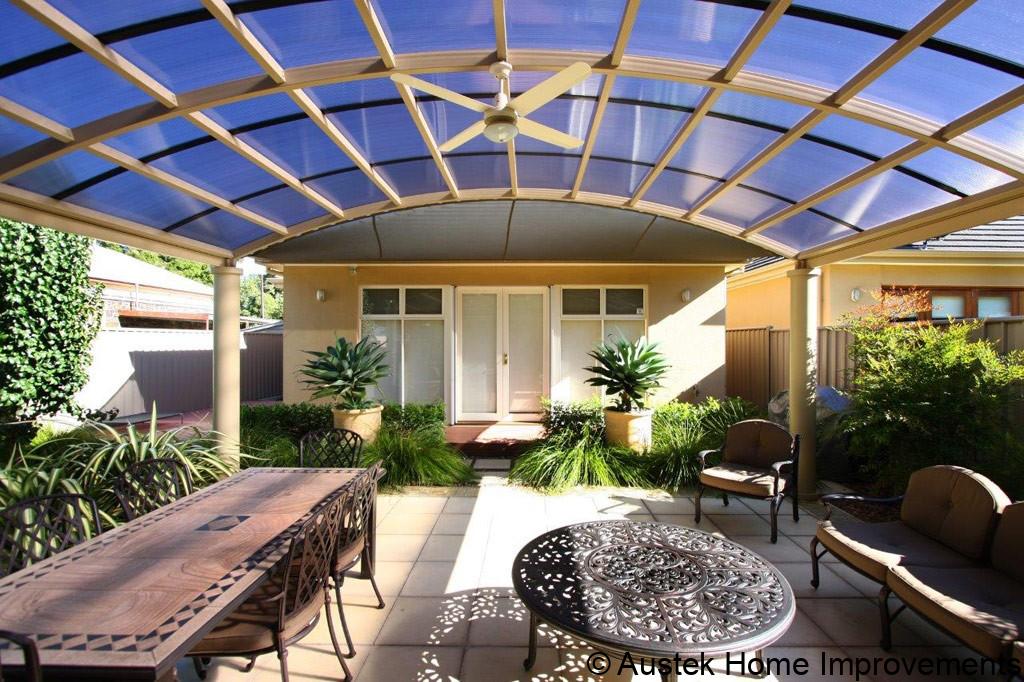 Whether you are searching for pergolas in Penrith in steel, timber, polycarbonate roofing, or roofing made from insulated roof panels – we have the team to get you sorted. Austek has over 30 years of experience in building pergolas in Penrith that provide the ample shelter residents needs for their patio or deck. Besides the comfort, privacy, and shelter each provides, you'll also love your new pergolas for just how stunning they are in your yard.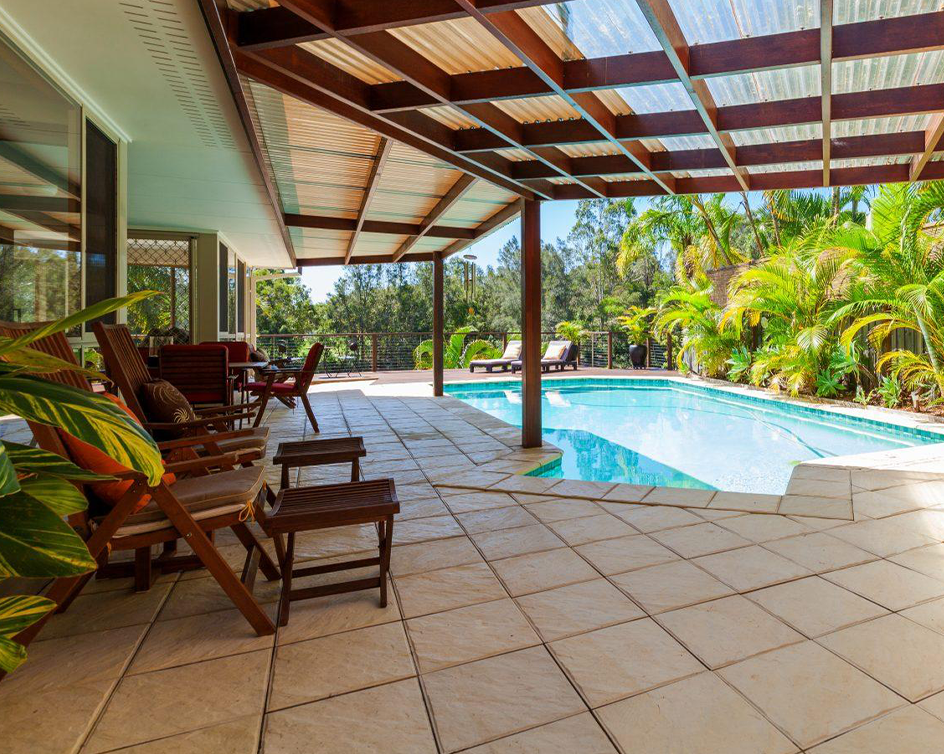 A Pergola to Suit any Style Preference
We have developed our expertise and range of customised pergola designs after servicing Penrith and the surrounding area for many years. Which means our builders have the skills, knowledge, and resources to create pergolas that meet your expectations.
Our pergola builders in Penrith can create:
Charming timber pergolas in Penrith to add natural appeal to your gardens
Colorbond pergolas in any of Colorbond's 22 colours, for a pergola that's strong and easy to maintain
Insulated roof pergolas to add sleek modern appeal and the comfort of thermal control to your outdoors
Polycarbonate pergolas for some shade against UV, heat, and glare without eliminating natural light
Austek Home Improvements was started to give customers a more personalised yet professional service and has been supplying and installing quality home improvements for 30 years.
Enhance Your Lifestyle Without Moving Away
The great thing about pergolas is that they let you add more space to your property – and therefore change up your lifestyle, without moving homes. With a pergola you can create a fully-fledged entertaining area to host some great gatherings in Penrith. Think BBQ summer parties, drinks with friends or birthday parties. On your patio or deck, under your pergola it's the perfect place to keep everyone comfy, cosy, and dry.
It's why our pergola builders are so passionate about what they do.
We'll help you create pergolas that shelter your outdoor entertaining space
Use pergolas to create beautiful and seemingly secluded archways in your garden
Install a pergola near your swimming pool for extra shade when people aren't in the pool
Create an intimate and cosy lounging area in the middle of your garden in Penrith
Professional Pergola Services in Penrith
Penrith is home to so many families, professionals, as well as some great facilities. It's close to Westfield, close to country trains and from Penrith you can even catch sight of the Blue Mountains!
We have enjoyed servicing residents and business owners in Penrith for over 2 decades now. No matter the pergola you are looking to build in Penrith, for your family or for customers – please get in touch. As we have worked on several pergolas in Penrith, we already come with some knowledge on local council guidelines. And we're happy to help you through it all.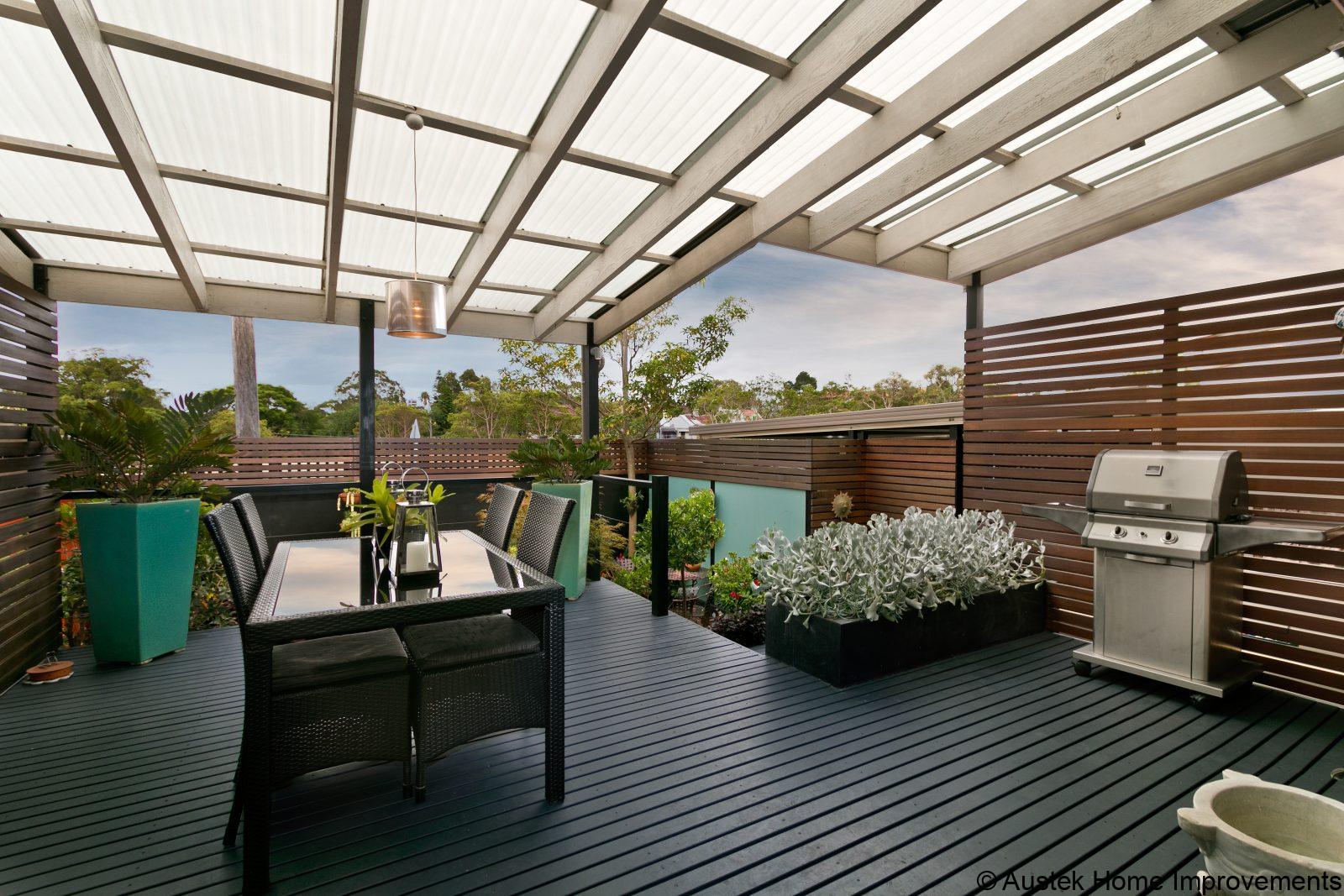 Family Owned & Operated for 30 Years
Austek Home Improvements is a family and Australian owned family. After beginning out of a passion for making meaningful changes to homes, we have evolved through our hard work and expertise to becoming one of the leading builders for pergolas in Penrith.
As a family-owned business, we also treat your home like our own with the level of detail, care and workmanship that goes into our pergolas.
Can't wait to get started on your pergola in Penrith?
Get a Quote – Call us on 1300 765 895 or email us on enquiries@austekhomeimprovements.com.au to get in touch with our pergola building specialists.
Every pergola we work on in Penrith is unique and special. We always start with a complimentary design consultation to understand and help better shape your ideas for a pergola design. We also provide a free measure and quote for all pergola projects in Penrith.
What is the best timber for a pergola?
Hardwood timbers are always recommended for any heavy or outdoor build. There is quite a variety of hardwood timber to choose from with different colours and patterns of grain. However, if sealed and properly treated, softwood timber can also make attractive pergolas in Penrith.
How to choose the best pergola?
In order to choose the best pergola in Penrith, it's important to understand the purpose you desire it for and the look you want to achieve. Whether it's a summer getaway that provides a place to eat or hang out near the pool, a year-round outdoor dining area or comfortable solitude seating.
Additionally, you need to consider if you want the patio to give you a solid covering or have open gaps or glass. You can get a multitude of looks with the different shapes and colours in our range of pergola designs at Austek Home Improvements. Keeping all this in mind, you can better understand what requirements you have for a pergola in Penrith.
What is the best material to use for a pergola?
Wood has always been a popular option for pergolas in Penrith. However, outside they are constantly exposed to harsh temperatures, wind, rain and dust. On top of the weather, they can rot, decay, grow fungi, or become infested with termites and other insects if not given the proper care.
Therefore, metal pergolas make a fantastic practical option. Metal pergolas are strong and resistant to a lot of wear and tear. They should be galvanised and sealed to prevent rust. Austek Home Improvements provides different pergolas in steel that come in a variety of styles and designs.