Ambient Pergolas in Sutherland Shire
Partner with Austek Home Improvements – the experts in perfecting your alfresco designs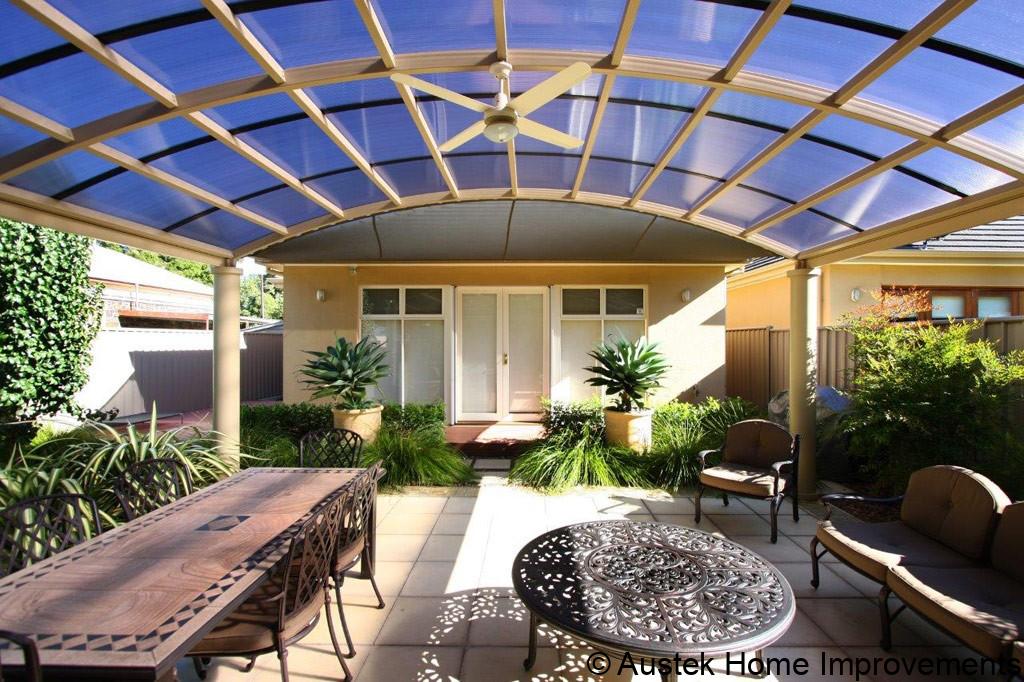 Installing a pergola in your yard, deck or garden in Sutherland Shire is an excellent way to keep you and your family cool. When you're near the beach or the other unpredictable elements of Australian weather, it's easy to feel the heat. With our stunning pergola designs, inspired by the latest tastes and favoured classics – our team at Austek will build you a pergola you are going to love.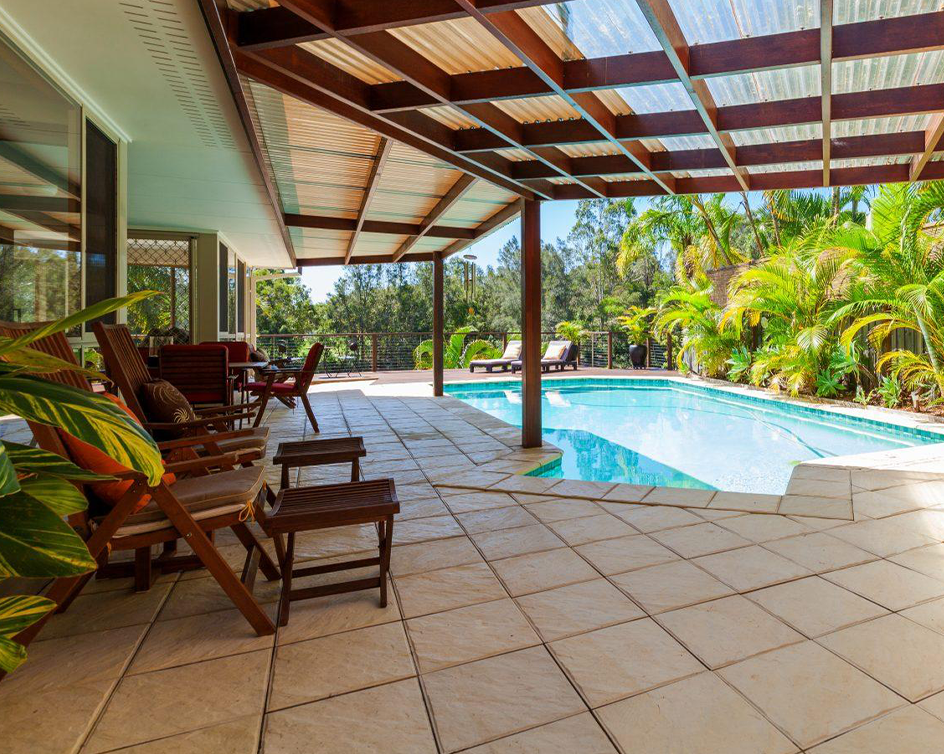 Why We Believe the Way You Entertain Matters
There's really nothing quite like entertaining in the outdoors. When everyone is always typically busy in indoor environments, taking a step outside in the fresh air provides the perfect environment to take a moment in the present. With those that we love the most.
Working on your home outdoors or alfresco area in the Sutherland Shire means there is more room to accommodate guests, as well as invite everyone to take a step outside. With investments into your home with structures like pergolas, you're also more comfortable for longer out there too. Shielding you from the harsh elements in any weather and providing the opportunity to better manage the environment with fans or lighting.
It's the reason why at Austek Home Improvements, our builders are always dedicated to helping you make every outdoor space great.
Shelter to Cover Your Lifestyle
Austek Home Improvements was started to give customers a more personalised yet professional service and has been supplying and installing quality home improvements for 30 years.
Attached to your Patio or Deck
Pergolas in Sutherland Shire make the perfect shelter to cover the outdoor space just out from your house. Whether you have a patio or deck, we can build a pergola to easily provide shelter to shade you, your family, and guests when anyone steps outside. Pergolas in Sutherland Shire built this way can also occasionally be cheaper, as you don't need as many beams installed.
Freestanding in your Garden
Installing a pergola further into your backyard is a great way to add a space that specialises in a role in your home outdoors. It's a great way to create an area for entertaining that really feels special, and a big reason why pergolas are desirable. Its lovely space to have conversations in the evening by candlelight, a firepit or a BBQ at night in Sutherland Shire.
A Full Start-to-Finish Process in 4 Steps
CONCEPT PLANNING

We begin concept planning for your pergola in Sutherland Shire based on your home's measurements, location needs and lifestyle. Taking in your requirements in mind, we then prepare a plan for a pergola in Sutherland Shire that meets your expectations.



CUSTOM DESIGNS

Pergolas look beautiful and can easily elevate your property in Sutherland Shire and make it stunning. We find out what your preferences in style are, and with our expertise in design, help you create a pergola in Sutherland Shire that really takes your home's appearance to the next level.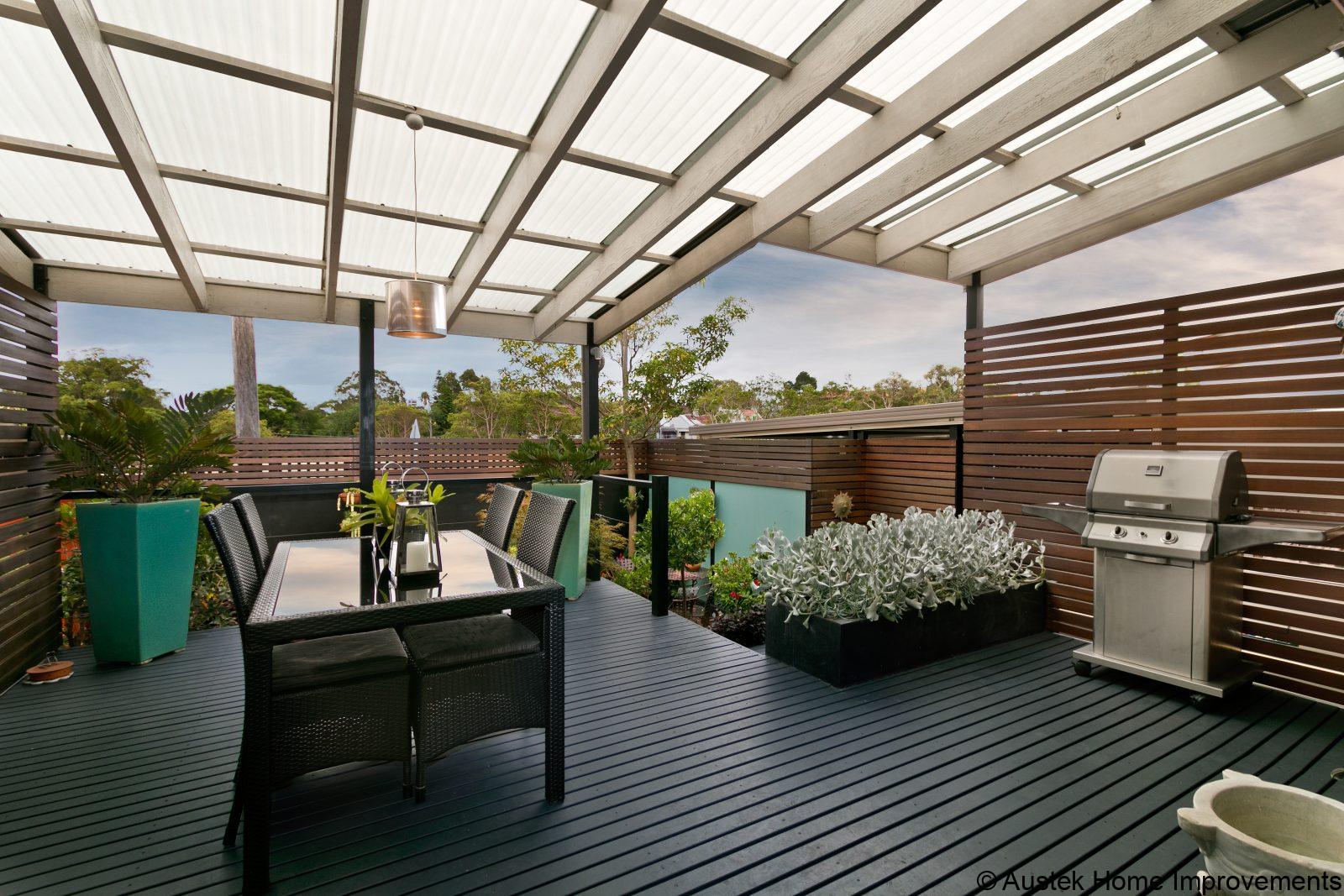 RESILIENT MATERIALS

Part of what makes the pergolas we build in the Sutherland Shire so great is the quality materials that we use. From materials that have been long trusted in the building industry, from reliable suppliers that we have worked with for years, we're able to assure resilient materials in every build.

COLORBOND steel pergolas
Insulated roof pergolas
Polycarbonate pergolas
Timber pergolas

HIGH QUALITY INSTALLATIONS
We finish all our design, planning and materials with premium workmanship behind every installation. We take working on your home outdoors in Sutherland Shire seriously. Therefore, our builders always take every measure to ensure that you get a high-level finish, in all our builds. Giving you a beautiful alfresco area in Sutherland Shire that you will enjoy for years.
Build a Pergola in Sutherland Shire with Reliable Builders
With over 30 years in the building industry, we have become fine-tuned in our designs when it comes to building pergolas. As our builders have grown and evolved with the latest modern tastes in pergolas. Now we have become one of the most trusted builders in Sutherland Shire when it comes to all things: pergolas, awnings, patios, and decks.
Get a free consultation on your pergola design and quote by calling us on 1300 765 895.
We're always ready to start serving you!