Enjoy the good life in Camden with a stunning pergola installed in your home outdoors.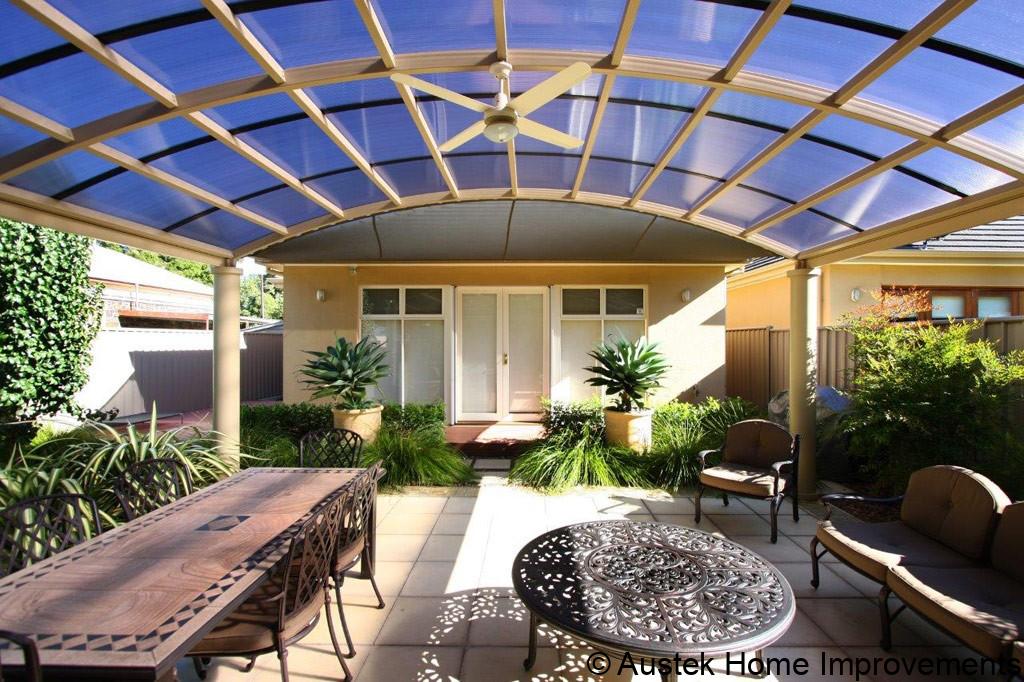 Installing pergolas is a great way to maximise and make the most of your space in Camden. Home structures like pergolas are an easy to fall back design tool when it comes to adding elegance, comfort, and privacy to any space.
With the proper pergolas, anything is possible.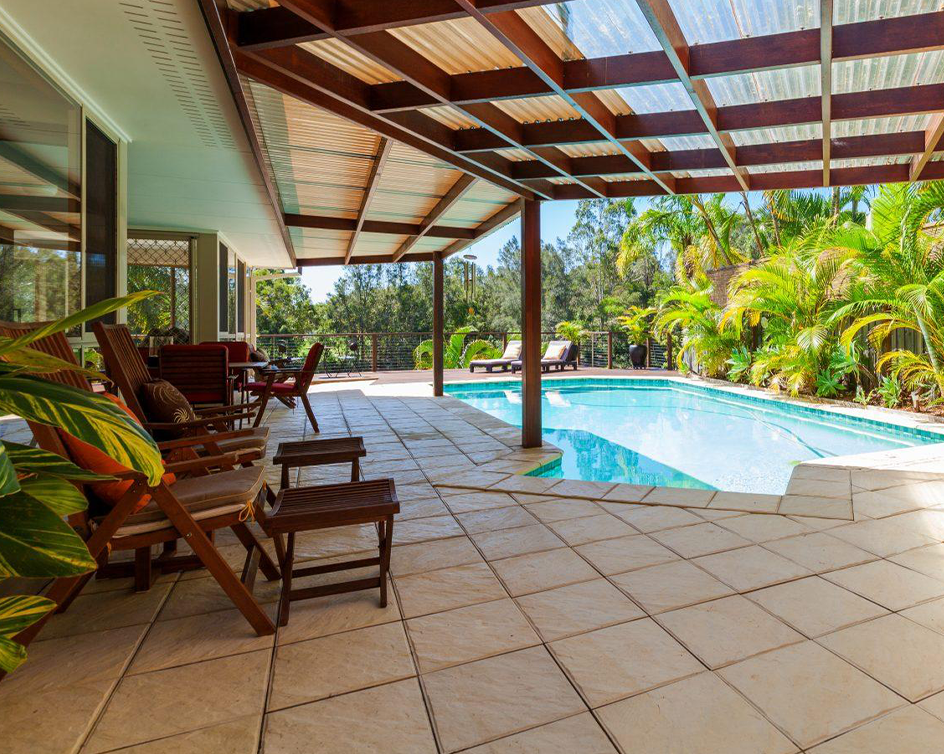 Create Beautiful Outdoors in Camden
With either a pergola made in timber or steel, the difference it makes in your yard is phenomenal. The roofing and beams of any pergola brings all the elements of your outdoor space in Camden together. Our builders also go another step further in the level of care and skill of design that goes into every pergola in Camden we build. Which is why as a client you can look forward to a truly gorgeous space that you're going to love spending your morning and evenings in.
Create Comfortable Shelter From the Sun & Rain
In addition to the beauty of these structures, our builders assuredly provide pergolas that steadfastly endure the elements. Whether built in Colorbond steel, insulated roof panels, polycarbonate or timber, our pergolas are resilient. If you have particular concerns with weather conditions in your area, you can also chat with our specialists for the best recommendation on materials. Then we'll supply the most UV stable, corrosion resistant and low-maintenance pergola you need.
Austek Home Improvements was started to give customers a more personalised yet professional service and has been supplying and installing quality home improvements for 30 years.
Enjoy Good Times
More than anything, our builders at Austek build pergolas that best complement your lifestyle. Wide spanning patio pergolas are great for assisting you with hosting large gatherings and being the life of a party. A smaller pergola in your yard can also be a great way to add a secluded lounge or tabled space in your garden. Whatever you enjoy doing, our design team at Austek can help guide you with expert recommendations and ideas to help you come up with pergolas that really fit into your Camden home.
Pergola Specialists in Camden
Whenever you are investing in your home, you want to be sure that you are putting the work in capable hands. Austek Home Improvements has the reliable team you need. We're 30 years strong in the industry and so we bring with us a wealth of expertise. With also high-grade quality materials and the latest advanced equipment in the industry, you'll never need to go anywhere else for your outdoor home improvements.
We work tirelessly, leaving no stone unturned, to give you the pergola in Camden you have been waiting for.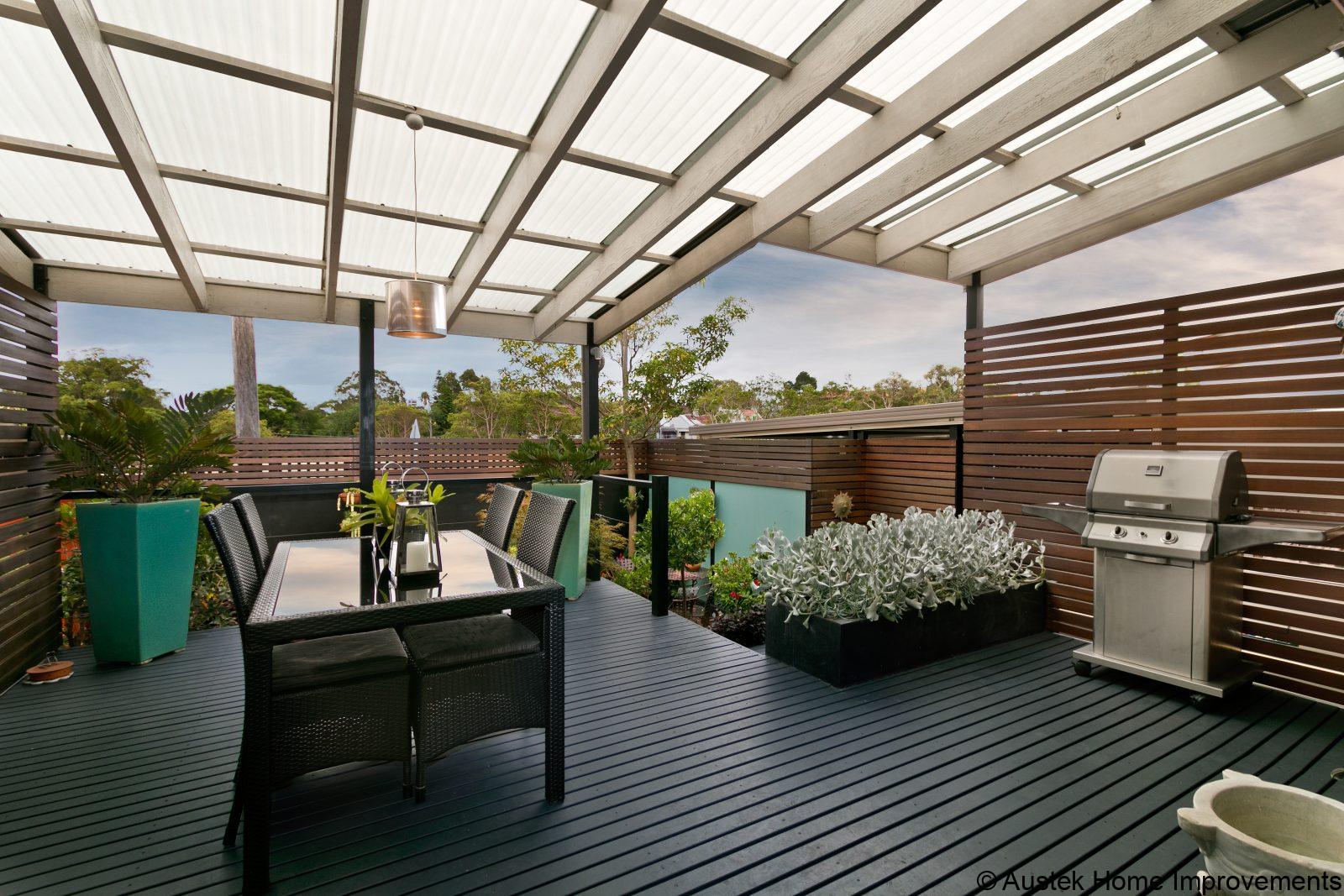 SELECT FROM
Pergolas in Camden made from timber, Colorbond Steel, Polycarbonate, or Insulated roofing
22 colours in Colorbond Steel for steel based pergolas
Level of opacity and tint from your polycarbonate roofed pergolas
Choose a flat, skillet, gable, Dutch gable, hip, or dome roofing profile for your pergola in Camden
A Custom Design, as Unique as You are
Every design that we work on is different. Just as every house, home or building is. That's why we offer a complimentary design consultation and quote before our builders begin every pergola project in Camden.
We take the time to understand your design preferences, accurately measure the area and come up with a custom plan based around your budget.
Call us on 1300 765 895 and book your free pergola design consultation in Camden now!