Your Pergola Paradise in North Shore
Austek Home Improvements has over 30 years in designing and creating pergolas in North Shore that residents love.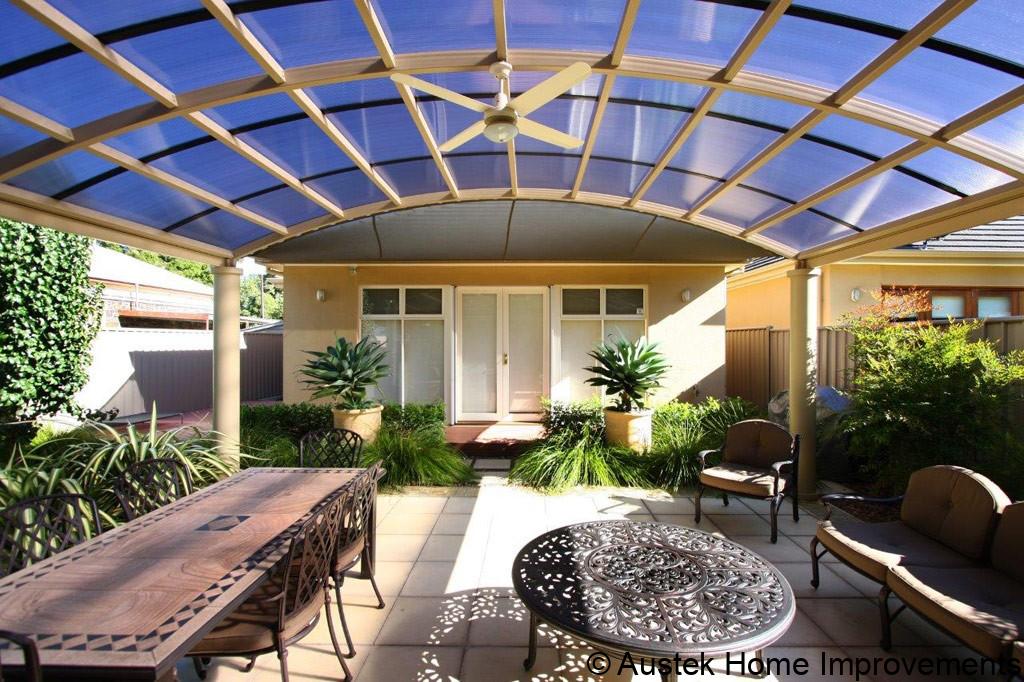 When you are envisioning a beautiful backyard in North Shore, it's hard not to also picture a picturesque pergola vista.
Pergolas in North Shore are extremely popular for the beauty, structure, and shelter that they provide. Whether you desire pergolas in the North Shore made from steel, timber, polycarbonate, or insulated roof panels, you need the right builders you can rely on.
Austek Home Improvements has the skilled, capable, and up-to-date building team that's ready to take your pergola project in Sydney's North Shore from start to finish.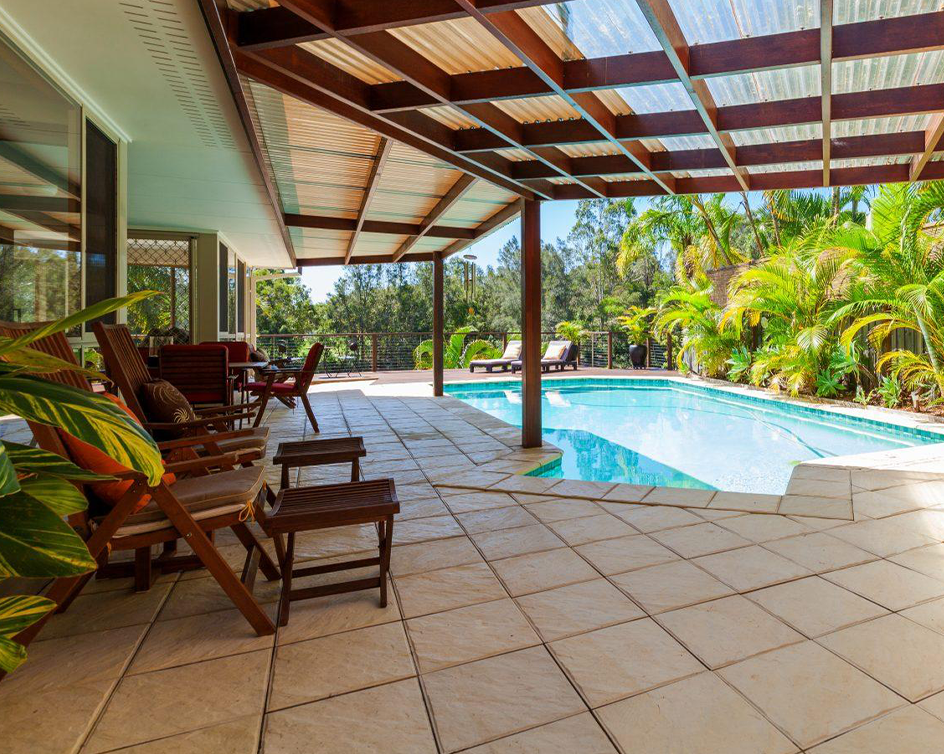 Build The ALFRESCO Space You've Been Dreaming of
Working hard in North Shore? Why not play hard too?
Our Austek builders are dedicated to creating the alfresco entertaining space that most people only dream of.
Create wide spanning pergolas to add shelter to your patio or deck
Add shelter to an area near your pool for an added lounging area near the water
Select a small timber pergola to create a modern and intimate firepit area
Elevate your whole home with pergolas installed all around your home, or your walkways
Beautiful Backyards In North Shore
Installing a pergola in your backyard helps add structure that ties the space together. Whether to add visual appeal and balance to your outdoors, or to create essentially another room on your property – pergolas in North Shore go a long way in mastering a beautiful backyard.
Our builders at Austek Home Improvements have all the expertise to assist our clients in creating pergolas that beautify their home outdoors. Call us and we're happy to talk about your best design.
Austek Home Improvements was started to give customers a more personalised yet professional service and has been supplying and installing quality home improvements for 30 years.
A Fresh Front Porch
A new pergola doesn't have to be just limited to the space out back. Pergolas in North Shore are also popular when installed at the front of your home. Pergolas placed here help give that extra bracket of shelter to your home. It's perfect for finding your keys in the rain, storing guests umbrellas or just being in less of a rush when the weather's less than perfect.
Create Commercial Pergolas
In addition to pergola installations in homes in North Shore, our team also creates commercial pergolas for business.
There's a range of ways pergolas can benefit businesses –
Modern designed pergolas in North Shore add shelter to corporate courtyards
Shelter your commercial building's entrance with long-stretching pergolas
Add shade and beauty to parks or outdoor eating areas with timber pergolas
Install polycarbonate pergolas to commercial verandas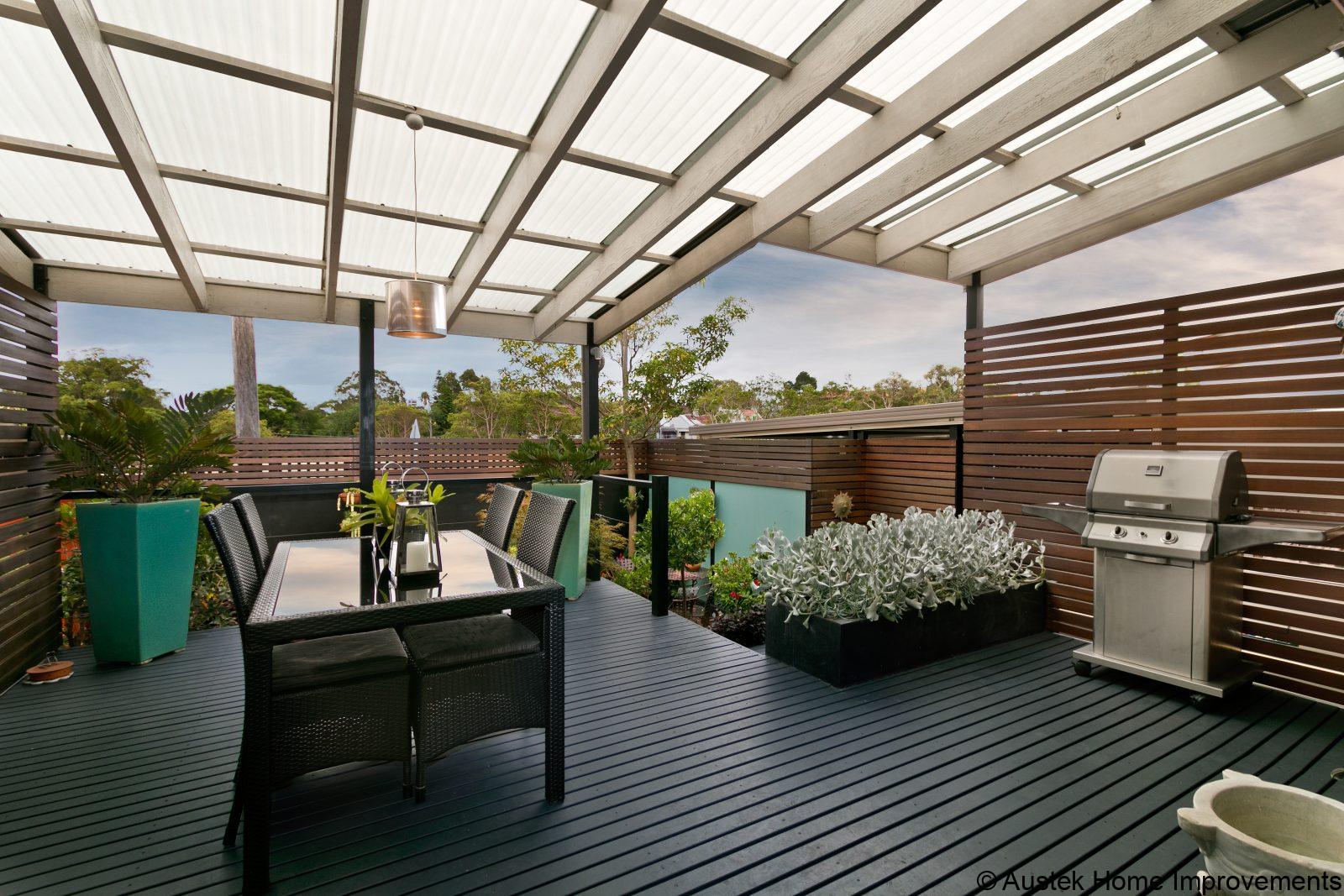 The Pergola Building Specialists
You can trust in the knowledge, skills, and experience of our construction team at Austek Home Improvements. We are a family owned and operated company that has been servicing the suburbs of Sydney for over two decades.
Through this time, we have watched as the palate for pergola designs have changed and evolved. Our builders have learned and grown with these trends, in order to bring clients, the latest styles in pergola designs. Along with the expertise to assure that each of these structures are sturdy, well-built, and resilient.
Custom Pergola Designs, Tailored to You
Every pergola that we work on in the North Shore is a special, custom project. Why?
We know that every individual and family is different. Just as well, is every business or home.
When you call us, we work with you to create a customised design, and then plan to build a pergola that matches your expectations. At the end of the installation, we're sure you'll be more that satisfied with a pergola in North Shore that lasts for years and years. Get in touch today on 1300 765 895 to start talking about your dream build, at great rates.