Carports For Sale at Best Price In Sydney
Carports for Sale in Sydney?
At Austek Home Improvements, we offer an assortment of high-quality carports at incredibly competitive prices and all are Australian made. It is important to note that once you select the carport to suit your needs, you will need to contact the department of planning and your local council in relation to regulations and see if building approval or permits are required or alternatively our certified staff can arrange all the required paperwork right through to the final inspection.
Carports in Sydney add value to your property, making the outside area of your house look great and sheltering you and your car when you are coming back home in less than stellar weather.
While they are a cheaper investment than garages, like other types of home improvement there is still some cost involved in them. However, before you rush off to look at cheap carports for sale in Sydney there are some things that you should consider.
Cheap Carports vs Custom Made?
Cheap carports may not be as sturdy and quality may be lacking compared to the custom made carport, not to mention the design, styles, and choice of colours restricted. Custom-made carports offer many colours and designs. Austek Home Improvements are masters in designing and drawing up new carports in Sydneythat don't just protect your car but complement the area by matching seamlessly well with your house. An investment of this kind doesn't just offer you convenience and shelter but an investment into your property in Sydney.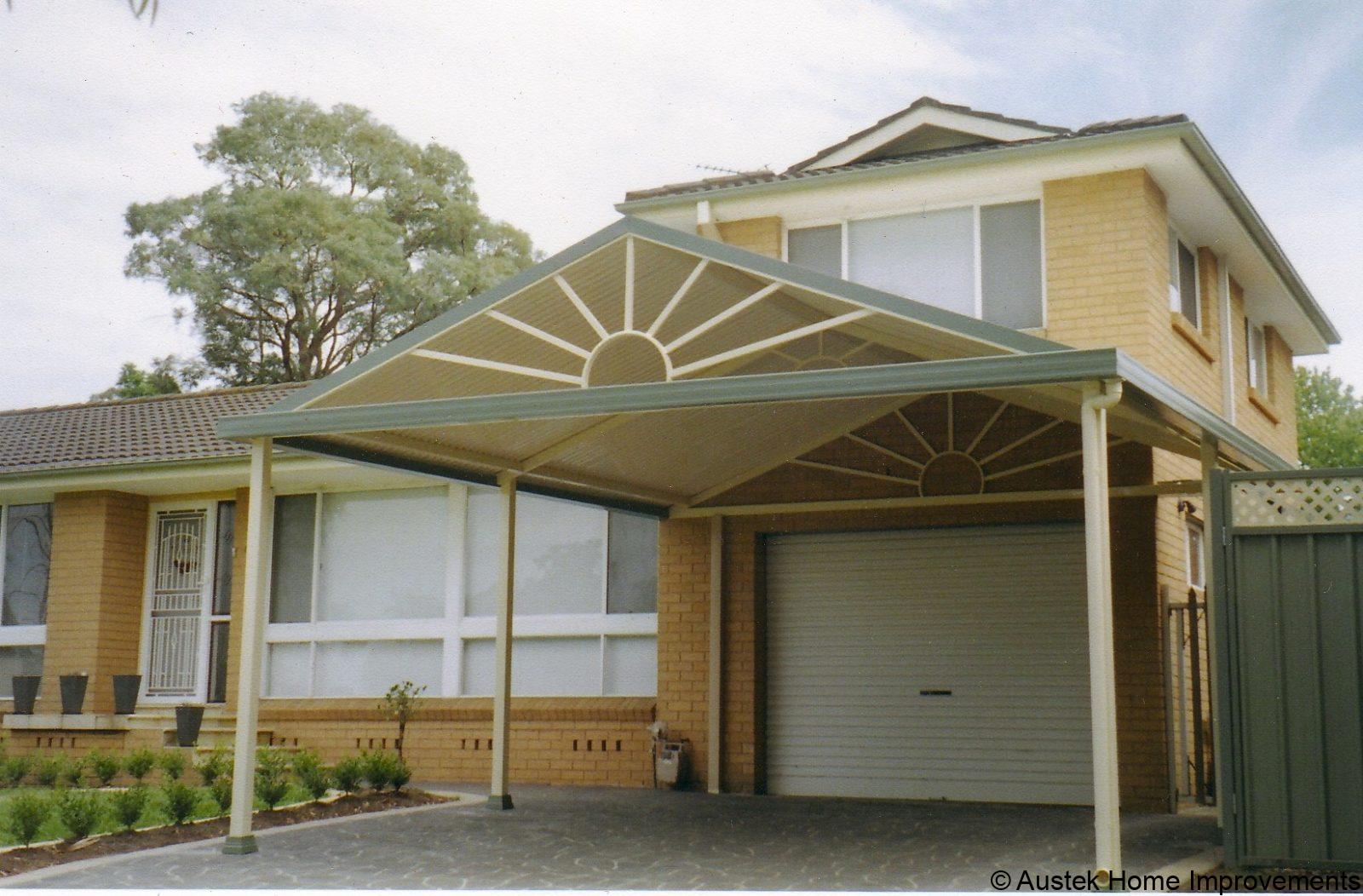 Pricing of Carports
Cheaper carport kits range from around $1000 while the custom-made quality single carports can start at $2000 up, and double carports can range anywhere from $4000 to $5000, the cost doesn't include extras like council and building planning fees, site preparation and installation. However, while a 'DIY' kit may make this seem like a simple process to follow and construct, it's not.The quality of carport depends on the price, as like the saying goes for many purchases: you get what you pay for.
Looking for an Installer
Before buying a cheap carport, you need to ensure you have qualified tradesmen to assemble it, because some trades may not want to install cheap carports due to the low quality of the structure. At Austek Home Improvements we have an arrangement of carports all made to tolerate Sydney's Tough environmental conditions and to suit most budgets, our team of experts will help you make a well-informed purchasing decision.
The Austek Guarantee
Don't waste money by shelling out your hard-earned dollars on an ill made model you found in your search for cheap carports for sale, then see it not last as long or quickly need repairs.At Austek Home Improvements, you will find that we provide a lot of great options that are well worth the cost. Consider comparing your options with a free consultation today on 1300 765 895. You will always be connected to a professional who can discuss your needs, location and concerns. Giving you a personal and quality service; we base our suggestions and advice on your personal needs and budget, aiming towards your best satisfaction not a higher take away.
Carport Surface floor
At Austek Home Improvements our qualified tradesman can visit the proposed site to check the level of preparation required if any. Depending on the type of surface your carport will be built on, you may need to consider excavation costs. Other options to be considered for the carport floor surface is a concrete slab, gravel, bricks, pavers, or cheaper alternative packed dirt.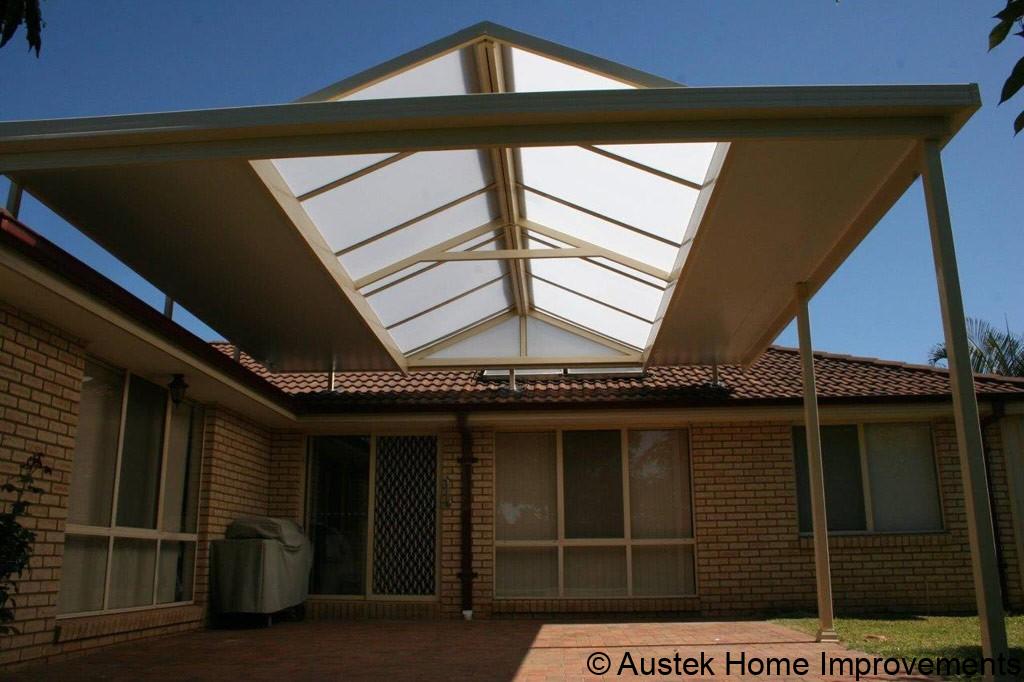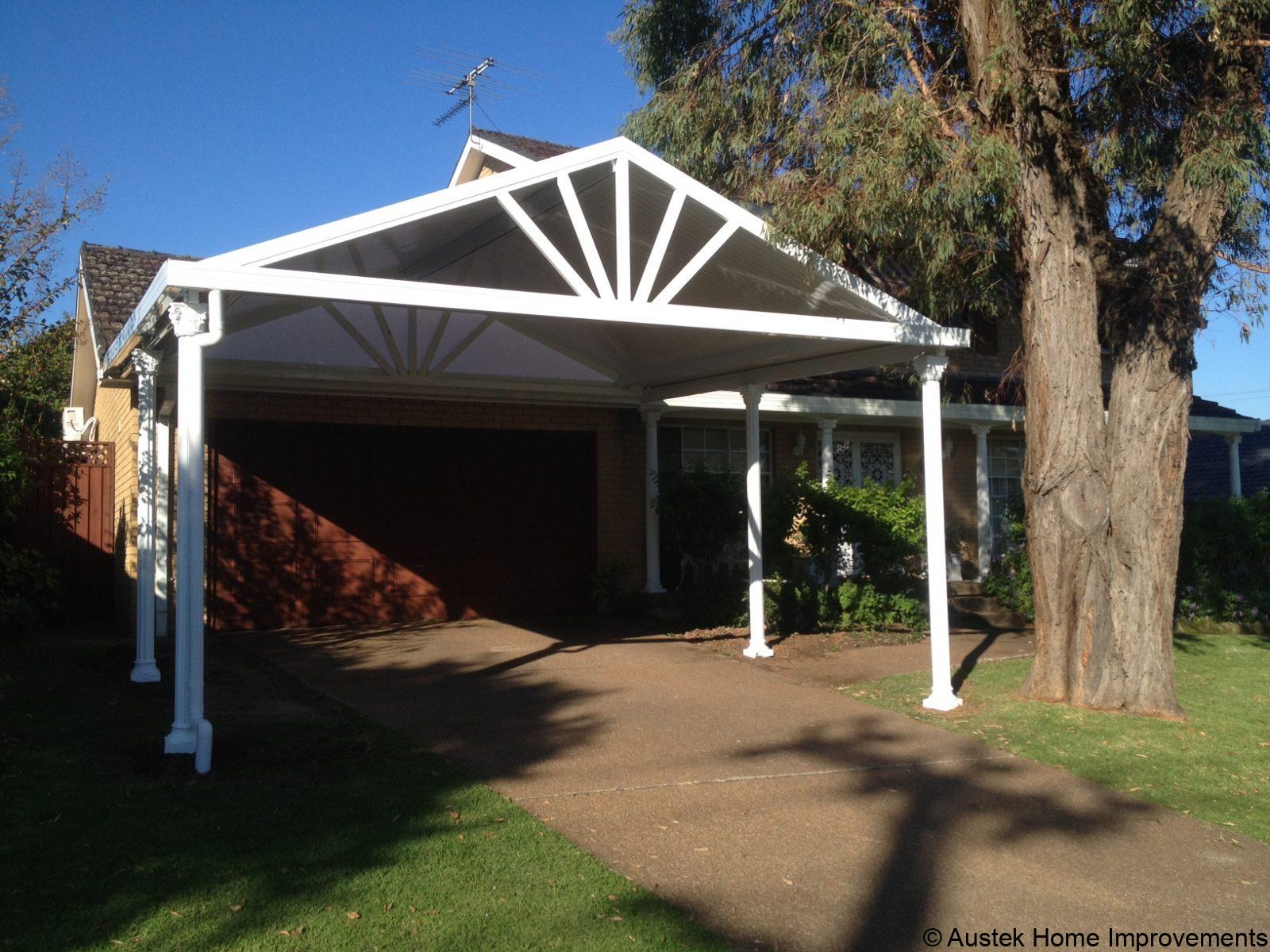 Carport Door
While carports can look quite simple as a pergola-like structure over the pavement of the front or side of your house, there are some things you can do to make the area not as open. One such example, if you are looking to build a carport on the side of your house, is to add a carport door. You do not need to worry about running around about what to look out for in this regard. If you are looking for a carport door, Austek Home Improvements can install one to give an added boost of security to your car and backyard.
Installation of your Carport
Many people choose to Do It Yourself aka DIY carports but unless you are well versed in the installation it is best to leave this to a qualified tradesman. They will make sure that your carport is properly installed without a hitch, and you can rest easy with the assurance that you can expect no back in forth from chasing up dodgy work that needs repairs.Our carport installers exercise a keen attention to detail with their meticulous awareness and technique in their work. We don't hire contractors that you later can't get a hold of, instead our installation team are our well-trained employees.

At Austek Home Improvements we can do it all from site preparation, planning, permits right through to construction so speak to us today come in store or call us now!
Austek Home Improvements was started to give customers a more personalised yet professional service and has been supplying and installing quality home improvements for 30 years.
Call us today!
If you would like more information, personalised to your home or business, feel free to contact us on 1300 765 895. We are happy to discuss with you the new home improvements that you are looking for, as well as to offer you suggestions. Quotes are free.
Our builders have created awnings for home and business owners in Baulkham Hills, Blacktown, Camden, Castle Hill, North Shore, Northern Beaches, Penrith, Sutherland Shire, Turramurra and other suburbs of Western Sydney.
Do you have to pay for a quote?
No, Austek is proud to quote on your job and offer free no obligation quotes.
Do you need council permit or planning approval for my project?
Depends many minor projects may not require council approval and planning permits because they come under exempt developments section" in the law, however, they need to comply with specific guidelines though, anything outside this will require a Council permit and planning approvals. Our certified staff will arrange all the required paperwork right through to the final inspection.
What is the minimum price to build a carport?
Carports in Sydney are priced at $1000 for a low range carport kit. The cheapest custom carports range between $3000-$5000, but this is also not considering the possible extra costs associated with demolition, electrical or concreting services. If you would like to compare our prices with other carport Sydney prices, simply give us a call. Our free quotes are also obligation free.