Richmond's Carport Experts
The humble people-mover is a big part of our culture as Australians. Because of just how vast this great southern land is, we're very reliant on our family cars to get us places - whether it's to see the other side of the country, or just to make sure the kids get to school on time. We have a special bond with our cars, often naming them and forming emotional attachments that for some mean it's nearly comparable to a pet in terms of family hierarchy.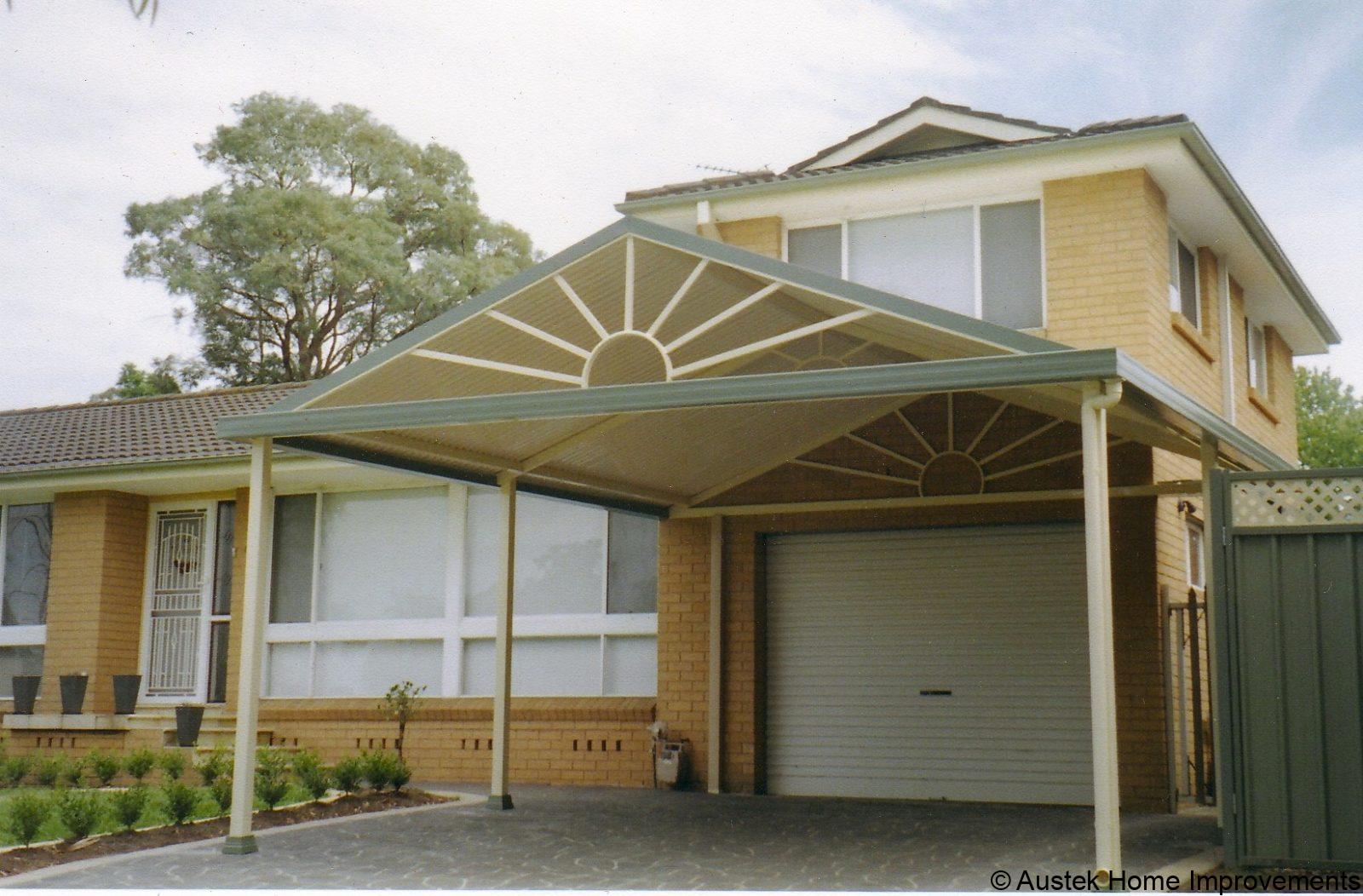 So with this special status that we afford our cars, making sure they're adequately protected from the elements so they can last as long as possible and keep being part of the family. With that in mind, we hear at Austek Home Improvements want to help you with your carport needs. We build carports in the Richmond area that are resilient and tough enough to deal with all the harshness of Australian weather.
Each build we embark upon is tailored to the overall design aesthetics of your home or business, and as an investment it will not only protect your car but add value to your property. We also pride ourselves on the availability of the finest colours, roofing styles and materials that we bring to our clientele. Our specialty is constructing practical and stylish carports that meet your requirements.
Carports make a cost-effective and sturdy covering that protects your car from the harshness of the elements. In Richmond, it's a great resource to keep your car cool in the sun. It also makes the physical act of parking the car and moving from the house to the car and vice versa quicker and easier, especially when it's raining.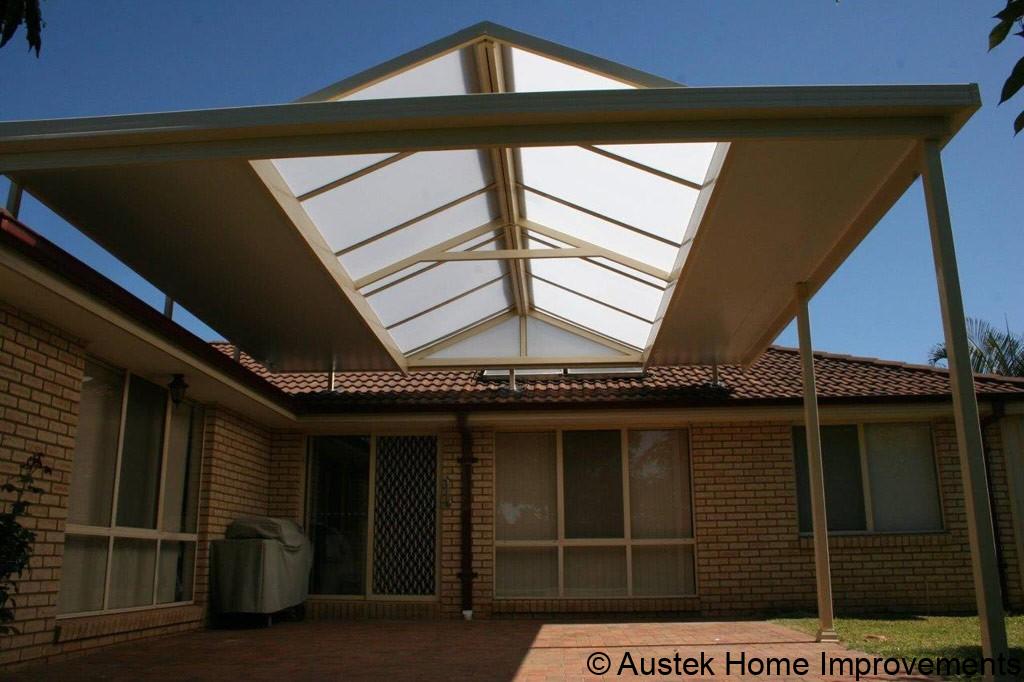 In addition to sheltering your car, you can install a carport over your driveway in addition to a connected garage. It's a great way of making easier to enter or exit the property in the case of rain. On top of that, any guests that you invite over are sure to thank you for the decent parking space and shelter.
Every carport in Richmond that our team undertakes is a custom design and we begin with taking in your style preferences, lifestyle habits and property in mind. We start with a consultation to understand these requirements and guide you with our expert's knowledge and recommendations. Then, after taking the measurements for the area, we will take over the process of council approval, material supply, planning, design, and installation. To leave you with a carport in Richmond that really satisfies your vision.
But why pick Austek? We know you have options in your search to find some experts to help you in building your carport. Well we have over 30 years of experience building carports for the wider Sydney community, and in that time we've acquired knowledge and skills that make us stand out from our competitors.
Austek Home Improvements was started to give customers a more personalised yet professional service and has been supplying and installing quality home improvements for 30 years.
First of all, our personal and professional service. This means that our technicians are available any time, and we're committed to providing you with the best service at the most reasonable price possible. Ultimately, we can guarantee that our carports will be built efficiently and on budget, but also we pride ourselves on the overall strong and weather resistant qualities of our installations, and we stand by them with our reputation.
Another promise we make to our clients is that we'll only use the highest quality materials to construct your carport. We have a longstanding relationship with the best suppliers in outdoor settings, with Colorbond steel being our number one supplier. Colorbond is a brand that needs no introduction, but we'll give it one anyway: it's the number one choice for Australian outdoor building projects, with a 50 year history of ingenuity in beating the harshness of the Australian climate. Not only that but it looks great!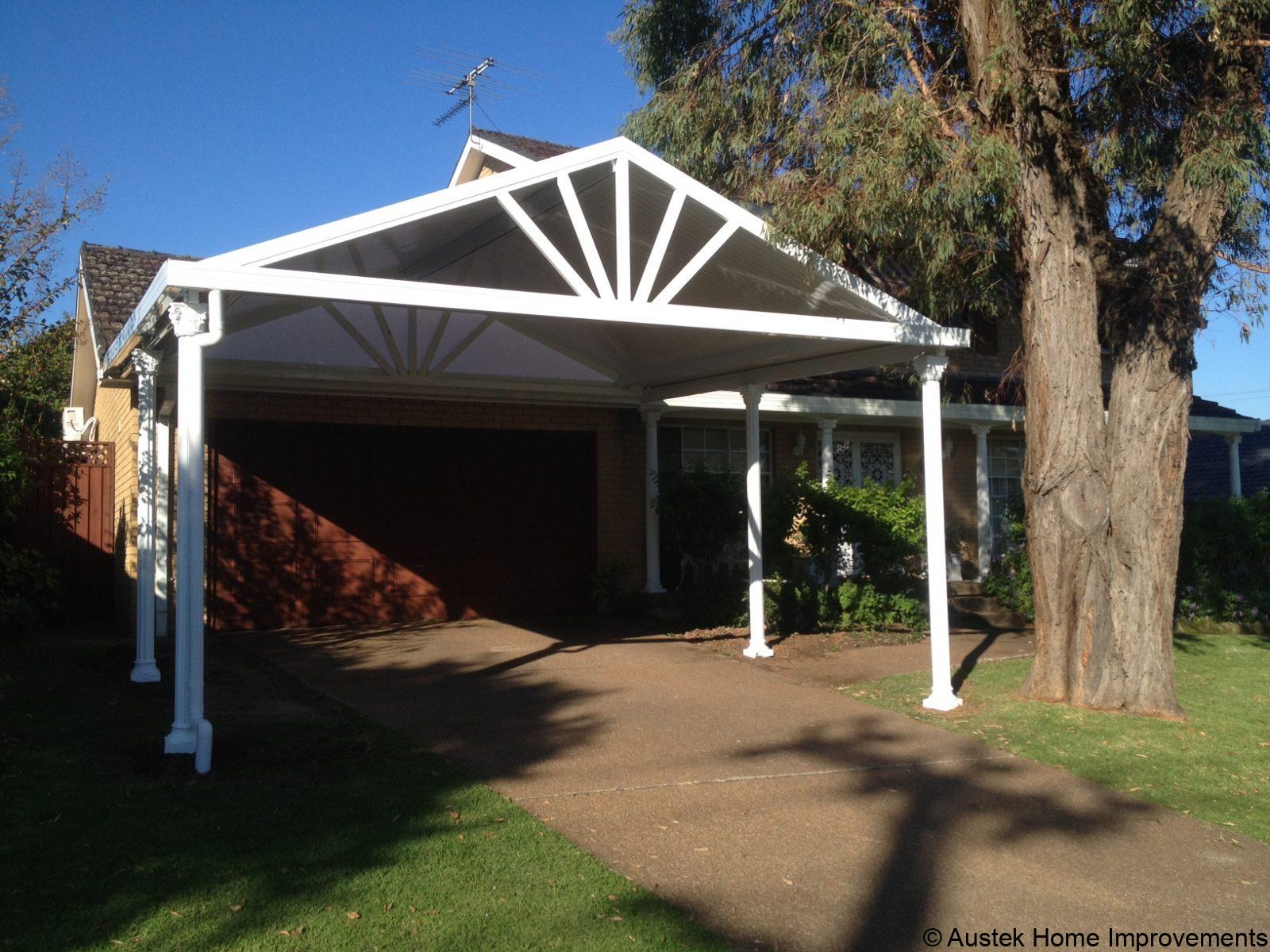 So no matter what your carport needs in Richmond are, Austek Home Improvements have the extensive knowledge to help you with it! Give us a call today!