Timber decking's natural beauty and durability make it a great addition for any home in the Sutherland Shire
Strong enough to take whatever life throws at it. Timber decking provides the perfect base for entertaining in the Sutherland Shire. Able to withstand all your parties, furniture, outdoor lounges, and foot traffic when those memorable gatherings arise. There's quite nothing like it, and it's one of the most iconic home pieces that Australians enjoy having at home.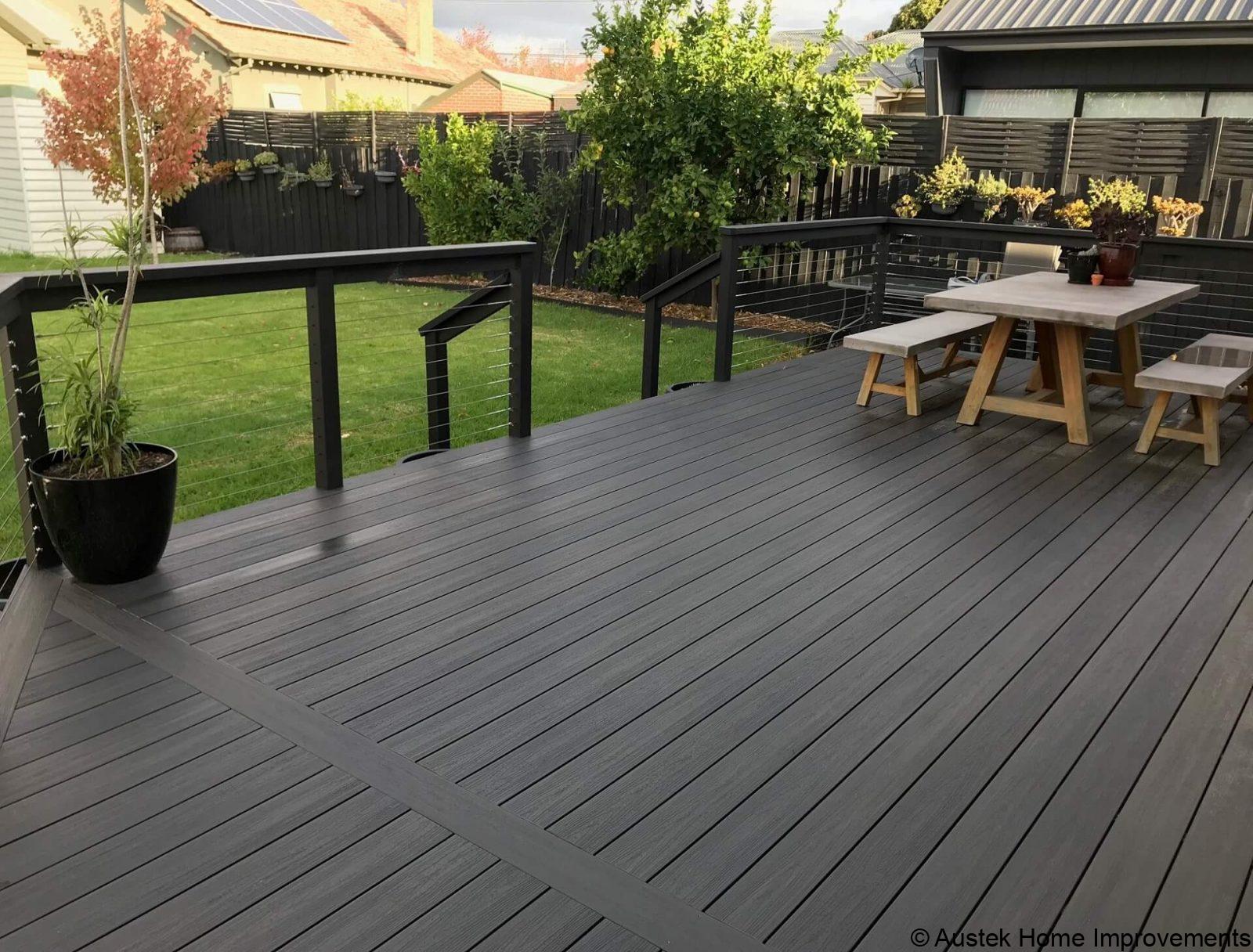 It's important to note, that not every timber decking is made equally. Therefore, if you're after a high-quality deck, you need to call up experts in the decking industry with whom you can trust.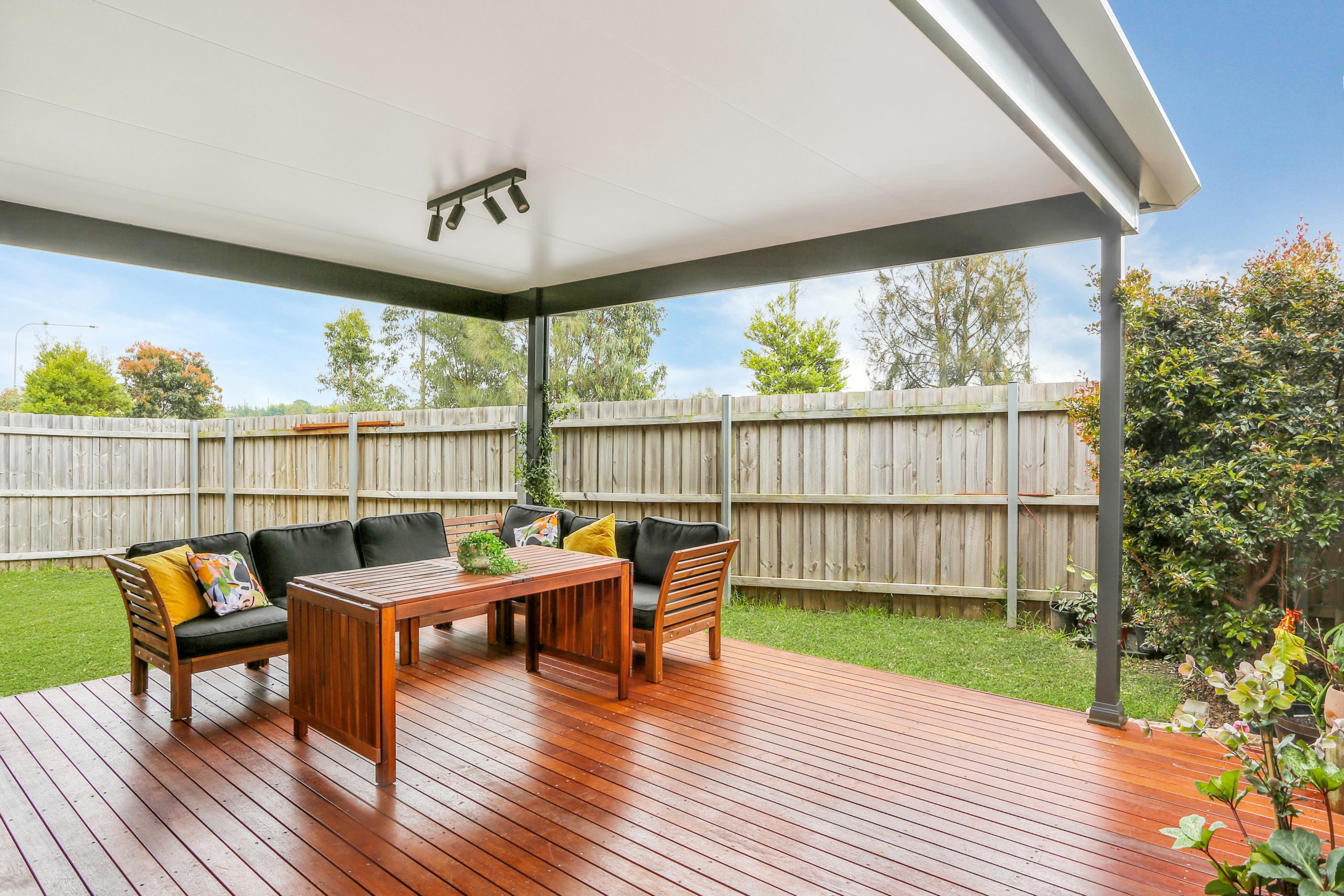 Try Austek Home Improvements
We're over 30 years strong in the timber decking industry. With a highly capable, trained, and licensed team, we have built beautiful decking for many families, singles, and businesses in the Sutherland Shire. Along with the wider area of Sydney.
Taking your personal preferences, property, budget, and lifestyle needs, our team will create the perfect timber decking for you in Sutherland Shire.
We Start with High Quality Timber
We begin the decking journey by starting with your choice of timber. Whether you choose between a species in softwood timber, hardwood timber or composite decking helps define the strength and appearance of your decking. Our decking experts help guide you in selecting the best decking for your type of use.
Taking your style preferences, lifestyle habits, location's needs, and budget in mind, we recommend some of the best timber options for your new deck.
We End with Gorgeous Natural Timber Decking
After finalising your custom timber decking design in Sutherland Shire, our decking builders take every effort to beautifully construct your deck. We deal with all the approvals, supply high-quality raw materials, and cut every timber plank to shape. Then we build a strong foundation, the supports, joints and meticulously put everything into place for beautiful timber decking.
At the end of the installation, we'll leave you with stunning results of your timber decking in Sutherland Shire. With none of the mess.
Austek Home Improvements was started to give customers a more personalised yet professional service and has been supplying and installing quality home improvements for 30 years.
Exercise Freedom in Design
Select from Many Species of Timber for your decking…
Blackbutt timber
Ironbark timber
Victorian ash timber
Tasmanian oak timber
Jarrah timber
Merbau timber
Spotted gum timber
Red gum timber
Stringybark timber
Treated pine timber
Composite, a timber alternative for decking
Choose from Timber Decking in…
Hardwood Timber Decking - A Natural Beauty
Hardwood timber decking presents some of the finest quality decking on the market. Offering rich and luxurious tones and hues, hardwood timber often offers aesthetics that most other materials cannot imitate. As its strong, heavy, and dense it also makes for timber decking that can is highly durable. For decking in the Sutherland Shire that can be sanded down, renewed and age beautifully in character over time.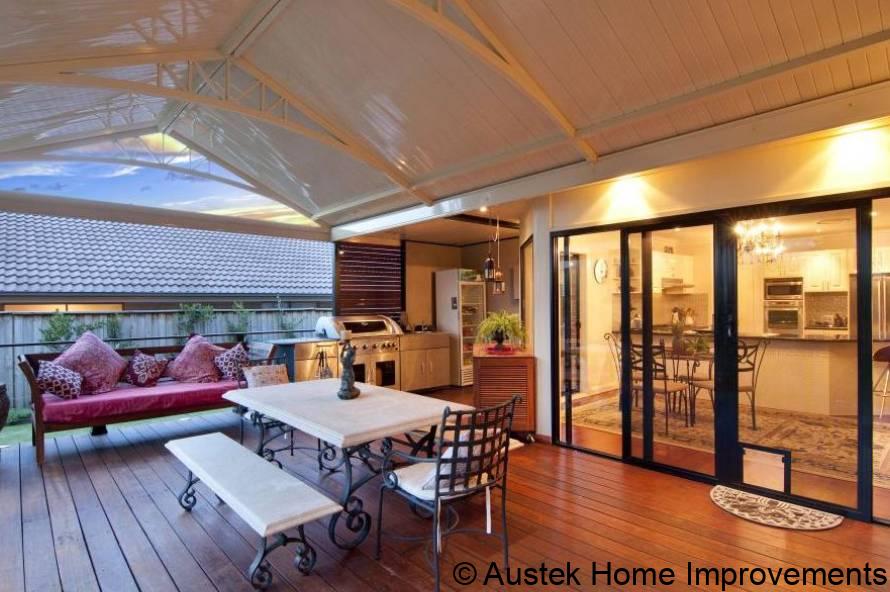 Softwood Timber Decking – Affordable Decking
Decking in softwood timber offers a great entry-level decking for those that want to keep within their set budget. Fast growing and easy to handle, softwood timber is more affordable than hardwood timber. What is also handy about modern decking practices is the treatments to turn this wood into a highly resistant timber, against insect infestation, UV, rain, etc. You can also stain this decking into almost any colour.
Composite Timber Decking – A Hassle-Free Deck
While composite decking is not actually made from timber, it is made with real wood by-products and offers the beautiful appearance of natural wood. Composite is made with both these wood by-products and plastic, to create a very dense and durable type of deck. Composite decking is becoming a beloved choice for busy professionals, as one of the easiest to look after and maintain decks.
Decking with Strength and Durability
Part of what makes timber decking such a great investment into your home is their strength, durability, and ability to withstand the outdoor weather. Our builders at Austek Home Improvements creates decking for durability. From the very start of the design, as well as when we start the installation from the ground up – we're focused on building strong decking for some great longevity.
You can ask our decking experts at Austek, and we'll also assist you with understanding the durability and Janka (or strength) rating behind every timber on offer. So that you can have total peace of mind of having the best deck, for your home in the Sutherland Shire.