Complete Timber Decking Services in Penrith
Create a seamless entry from your living room to your outdoors with beautifully crafted timber decking. Our builders at Austek Home Improvements are exceptional when it comes to decks. With the latest tools and equipment, and our supply of high-quality timber, we create timber decking that many residents in Penrith have only dreamed of. We'll take complete control of the decking project from start to finish and save you the trouble.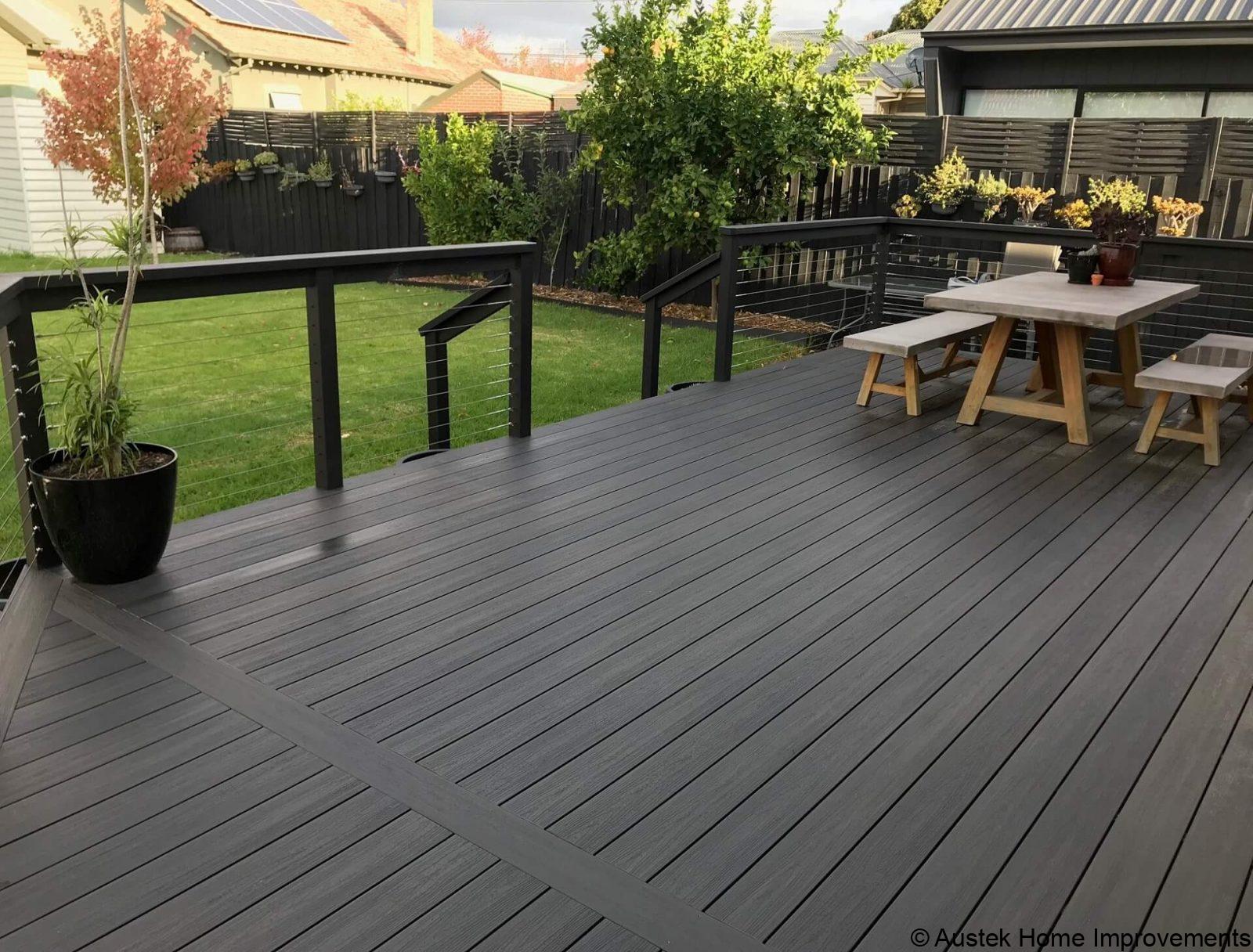 So that you can enjoy entertaining outside in Penrith closer to your surroundings or take a break in the fresh air.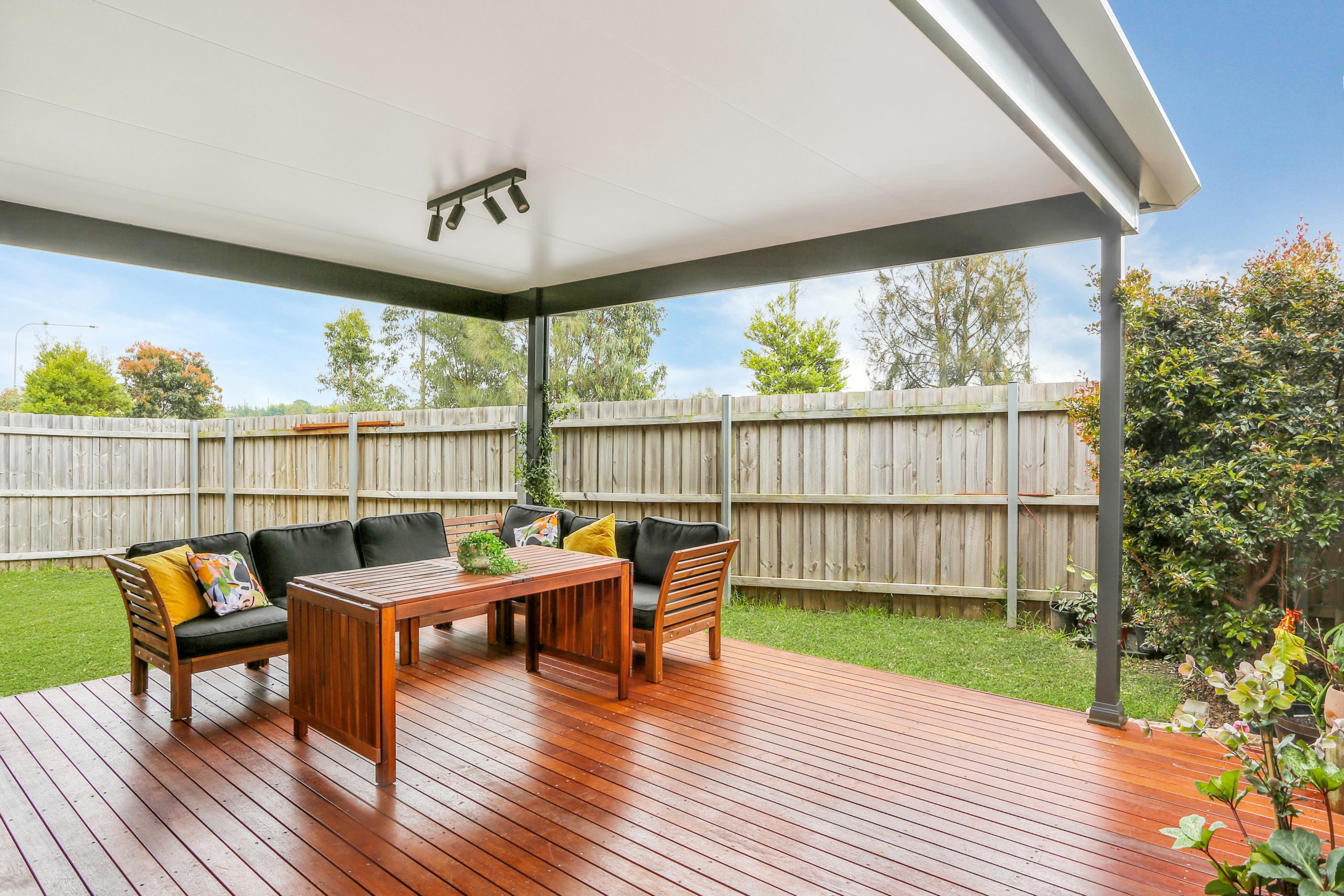 Why Decking?
Decking is a popular investment in Penrith for all the value that they add onto your home. Decking supports your footing, furniture and creates an elevated level surface even of sloping terrain. It also provides that perfect base to let you establish your alfresco entertaining area, with outdoor lounges and furniture.
It's also a beautiful addition to your home. Particularly when it is built attached to your living room, decking extends the comfort of the indoors to outside to your garden.
Decking Services In Penrith
Decking concept planning
Custom decking designs
Decking local council permits
Decking installations
Add Value to Your Home or Property
Decking isn't just a great addition for you, your friends and family in Penrith. Property buyers in Penrith love decking too. Installing decking on your property can be a great way to raise the market value of your property. Statistically decking installation has allowed property investors to achieve a 104% return on the price they pack for their decking.
It therefore remains a great value investment for houses in Penrith you aren't sure about whether you will live in forever. As buyers love houses with timber decking or composite decking, so it's a great way to stand out and get more.
Austek Home Improvements was started to give customers a more personalised yet professional service and has been supplying and installing quality home improvements for 30 years.
Where to Start: Types of Timber Decking in Penrith
You can select through a range of timber decking when it comes to choosing a decking in Penrith. Letting you find a decking that is most suitable for your location and lifestyle.
We can provide you with softwood decking, hardwood decking or composite decking, to give you the most freedom in choice when it comes to building your deck.
Softwood Decking – Softwood timber such as pine or cedar makes an effortlessly eco-friendly timber deck. Softwood is faster growing, lighter and easier to work with. However, it can also be treated to become stronger and more resistant to corrosion. Our softwood timber decking can also be stained to any colour, giving you a great amount of customisability. If you take care of your softwood timber decking, you can look forward to enjoying it for up to 10 years.
Hardwood Decking – Hardwood timber is renowned for its density, colour, and strength. When you are looking for timber decking that will impress, hardwood timber decking is the way to go. Our hardwood timber is sourced sustainably from certified plantations, for a production that doesn't work against the earth. Hardwood timber decking, if cared for well, can last upwards of 10 years.
Composite Decking – An alternative to timber, composite decking is a sustainable decking option. Composite decking is made with both plastic and wood by-products to make use of the scraps that often get thrown away. It's also remarkably resilient and requires very little maintenance, for easy to look after 'Timber decking'.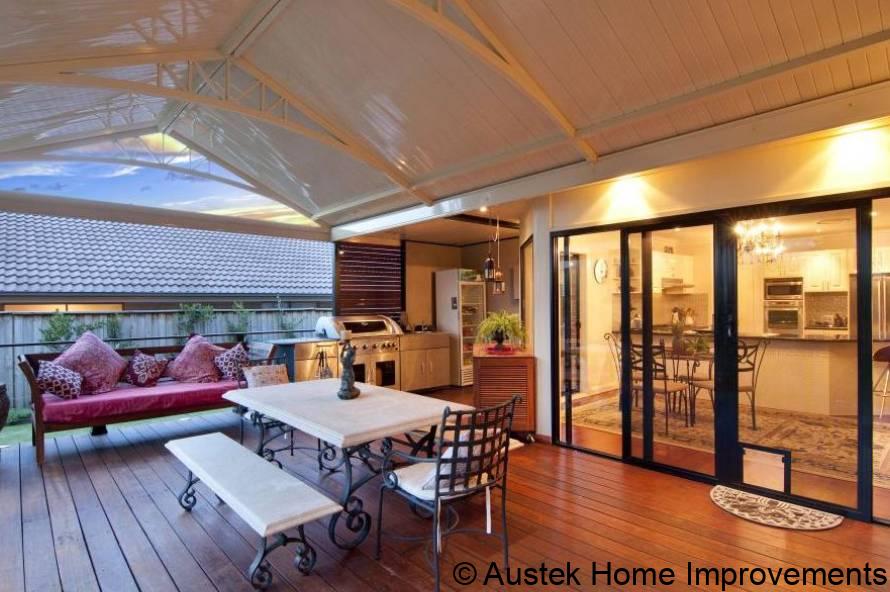 Natural Timber Decking
Beautiful quality decking can only be realised through the quality of the first raw products. There's nothing quite like the natural beauty of timber showcased and used for its strength in your outdoors. Our builders use a range of premium timber to create beautiful and long-lasting timber decking in Penrith.
Select from Native Species of Timber –
Jarrah timber
Blackbutt timber
Merbau timber
Spotted gum timber
Ironbark timber
Red gum timber
Victorian ash timber
Tasmanian oak timber
Stringybark timber
You can also choose decking crafted from treated pine or composite decking for your timber decking in Penrith.
The Experts in Timber Decking in Penrith
Our decking builders come with 30 years of experience in constructing stunning timber decking. Through this time, we have developed the tools, the skills, and the expertise to create quality decking that lasts. Therefore, if you're after beautiful decking in Penrith, Austek Home Improvements is the team to call. Get in touch today for a free quote!