Sustainable Timber Decking in Liverpool
Looking to enrich a property? Or your lifestyle?
Installing well-constructed timber decking into your home or property is a great way of raising the value of your space in Liverpool. Not just on the new value on the market, but in the experience that you get from having it.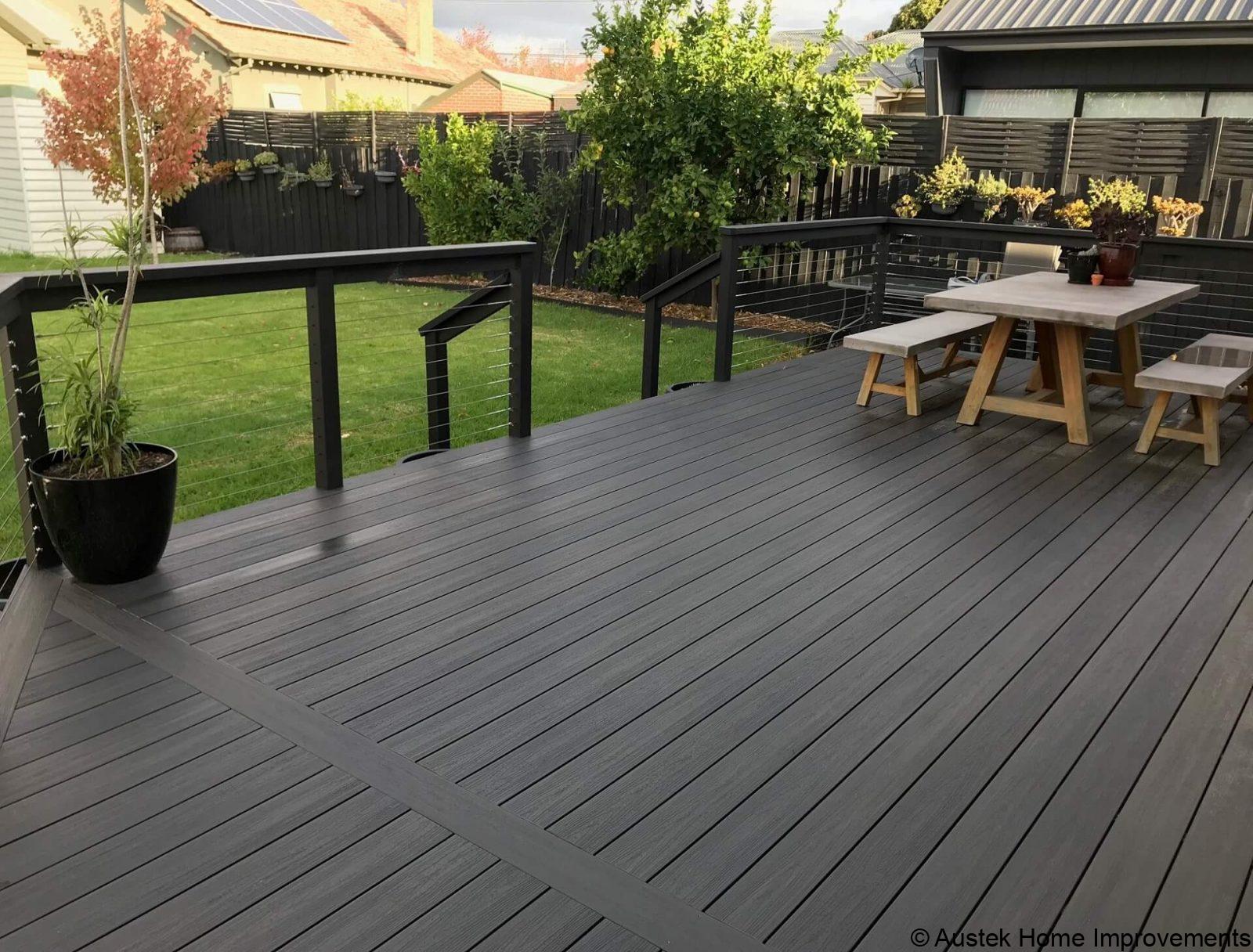 Beautiful decking also charms like no other. If you are looking for the likes of such a structure in Liverpool, then you have come to the right place. Austek Home Improvements is an alfresco building company with over 30 years of serving Liverpool and the wider areas of Greater Western Sydney.
Through the beautiful results we have delivered to clients for their decks, we have become the ones to set the standards in quality timber decking.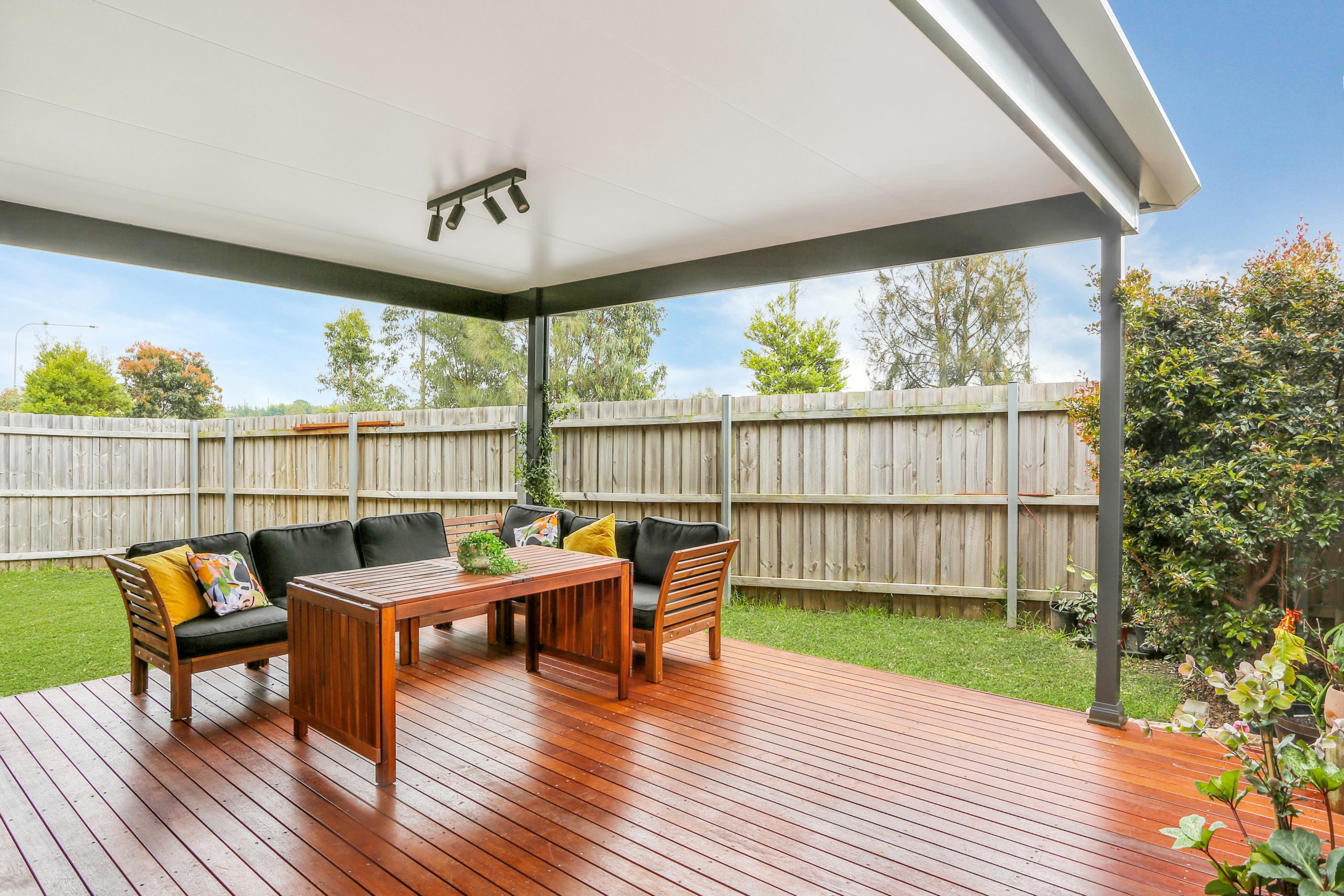 The Natural Difference in Decking
When it comes to decking, there are so many options out there on the market today. Including synthetic alternatives.
However, when it comes to creating a home or an area that really puts people at ease – little improvements quite compare to the appeal of natural timber. We're dedicated to providing families, couples, singles, working professionals and businesses in Liverpool timber decking that will effortlessly impress.
Natural hardwood timber is the luxurious gold standard when it comes to decking. Offering rich hues, textures, and a high level of strength that you may be able to rely on for decades. It's what we believe goes a long way to creating a valuable home, or a strong asset on the property market.
Hardwood Timber Decking
Rich tones and colours in timber
Renowned strength and durability
Practical resistance to wear, tear & heavy foot traffic
Sourced from sustainability accredited plantations
Becomes only more beautiful with age
Hardwood timber decking is a classic favourite of many. Hardwood timber is beautiful, stronger, and denser than softwood. There's also a range of unique aesthetic and tones available in hardwood timber.
Our builders and designers at Austek work with a range of hardwood timber from both native such as Blackbutt and imported species like French Oak. To give you the look and acclimated stability you desire.
Austek Home Improvements was started to give customers a more personalised yet professional service and has been supplying and installing quality home improvements for 30 years.
Softwood Timber Decking
Easy to colour stain
Easy to work with
Sustainable and fast growing
Competitively priced
Treated softwood timber is resistant to termites and beetles
For those that can't afford or aren't ready to commit to a hardwood timber deck, there's also the option of softwood timber. Softwood like pine is easier to manipulate and work with than hardwood, and it's also faster to grow. The result is a popular timber for affordable decking in Liverpool. Softwood timber decking is also treated to ensure the material is also resistant to wear and tear, insect infestation and corrosion by the weather. If you look after it, decking made from softwood timber can last up to 10 years.
Timber Decking for Businesses in Liverpool
Some of the beautiful timber decking in Liverpool isn't found or limited in just the home. Businesses, offices, and retail can also make great benefit from timber decking in Liverpool. Timber adds a great natural and soothing visual appeal anywhere it is installed. In a courtyard, food court, front porch or veranda, timber decking has the great versatility of looking casual, chic, or corporate in Liverpool.
Austek Home Improvements has worked with many companies to add better function and appeal to their spaces. If you are looking to build something grand in timber, our experts can help work out a customised decking design for you.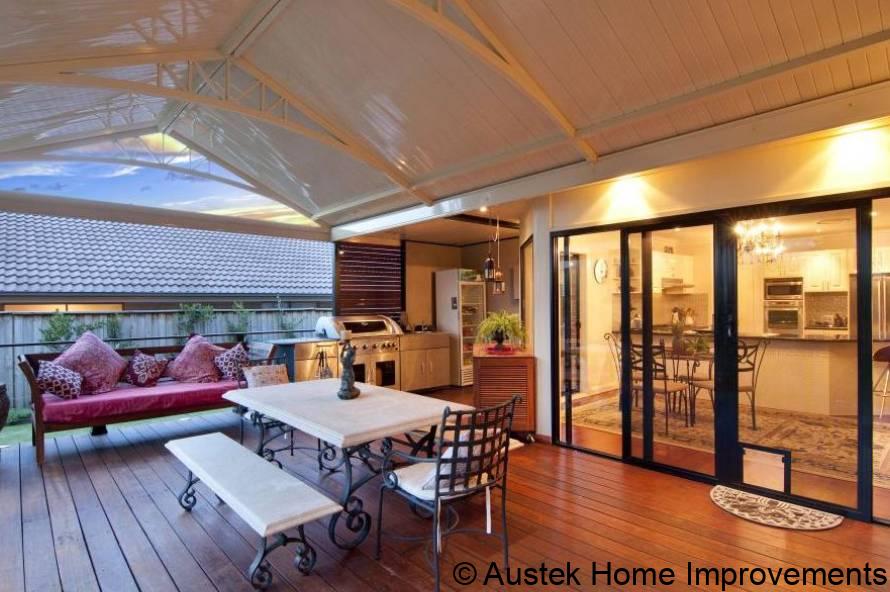 A Timber Solution for Every Deck
No matter the kind of timber decking you require in Liverpool, if it's out there, our experts have the solution in timber.
At the start of every design consultation, we'll ask you questions and help you discover what your requirements are. Then, with our range of timber, equipment, and expertise, we can give you a decking solution that meets those needs.
Blackbutt or Ironbark timber for fire resistance
Treated pine for cost-effectiveness
Jarrah or Merbau for premium decking with a glossy finish
Spotted gum timber for UV stability
There's a solution for every type of decking you desire in Liverpool.
Reach out to our team today at Austek Home Improvements to get started with a free talk about your custom decking design!