Timber Decking in Castle Hill
Any home in Australia looks better with timber decking.
Durable, strong, and natural, it's not hard to make a case when it comes investing into a timber deck. In Castle Hill, timber decking also makes your outdoors cool. Timber absorbs the heat, and then makes the ground feel great underfoot. Add to that the pleasant sighs you'll hear when your guests, family or friends see your timber decking.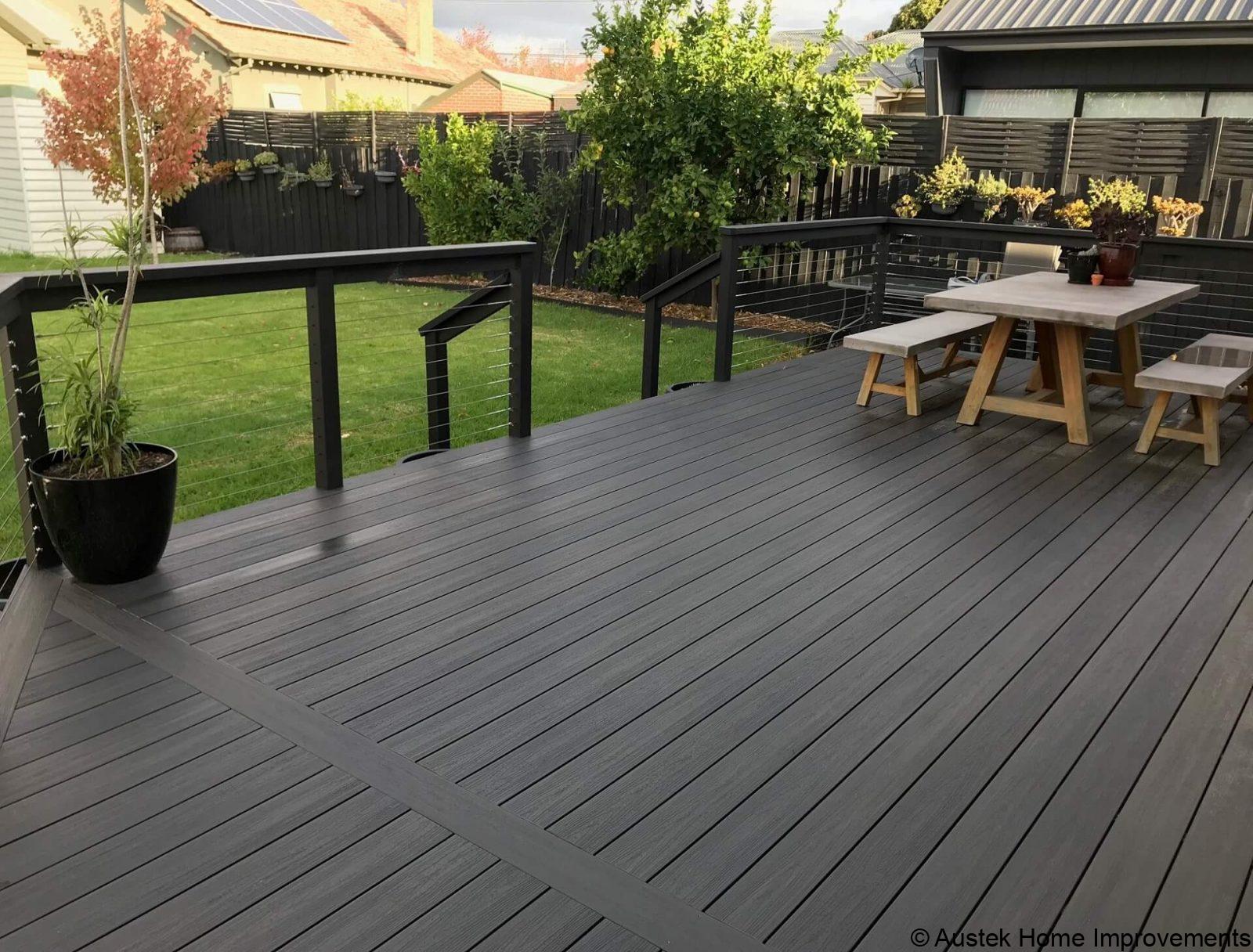 Our builders at Austek Home Improvements are exceptional when it comes to building decking.
We'll see that your timber decking in Castle Hill is installed on time and within your budget.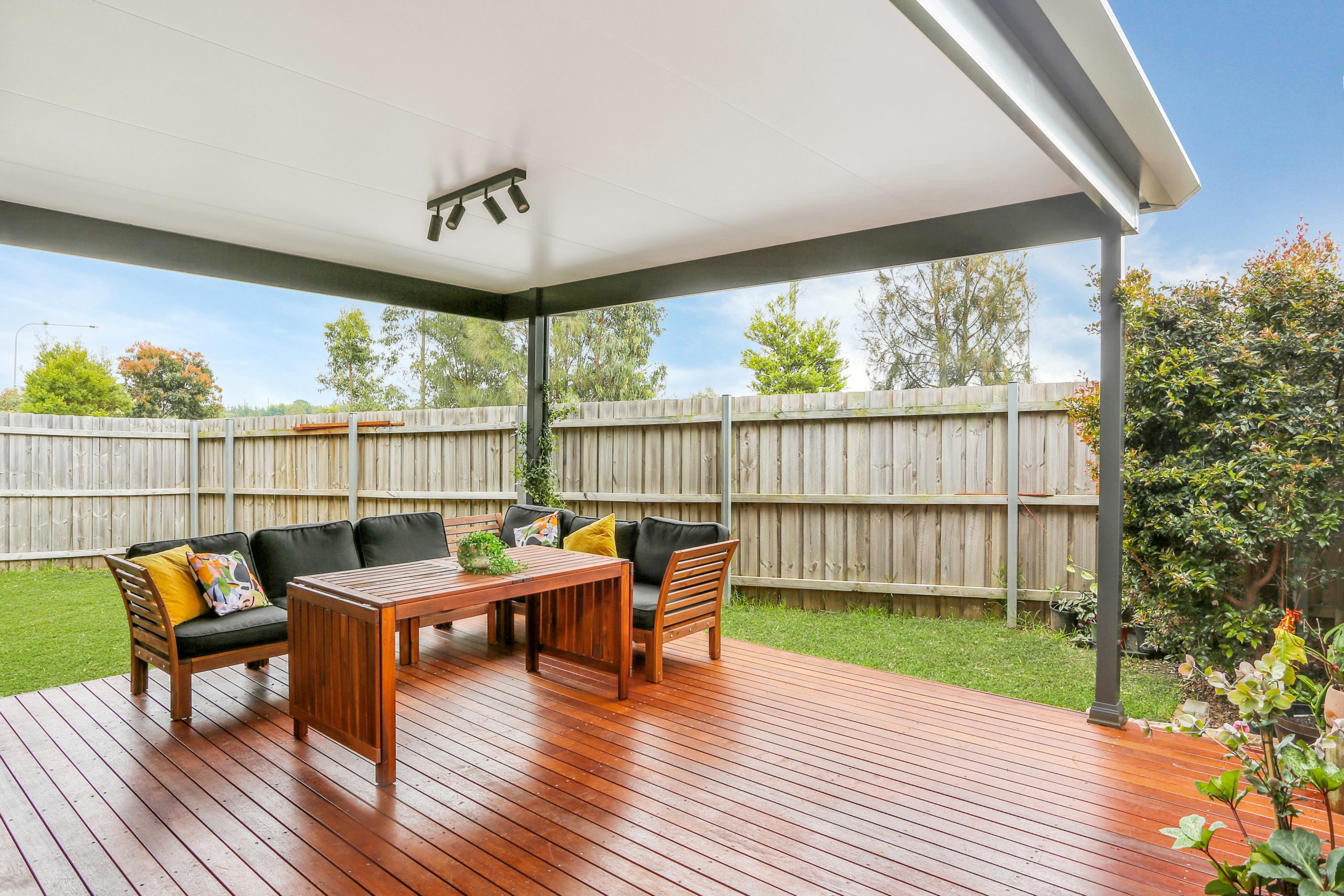 Timber Decking that Ticks all the Boxes
Austek Home Improvements is dedicated to helping our clients create timber decking that meets all their requirements. At our initial design consultation, we talk with you and work out what things you need out of your timber deck. Then create a custom design that takes them in mind, no matter if they are:!
Minimal Maintenance
Fire Resistance
Termite Resistance
UV Stability
Sustainable & Eco-Friendly Materials
Homes & Businesses
Options in finish, design, and colour
Our construction group aims to empower you and breathe life to the visions you have of the ideal deck for your family. Timber decking makes so much about Castle Hill living more enjoyable. Carving out the perfect place of peace at the end of a busy workday, or a great spot for alfresco entertaining on a weekend.
With our designers, builders, and experts at your side at Austek Home Improvements, you have so much to look forward to when it comes to the possibilities of what you can aSustainable Timber Decking in Liverpool chieve with your Castle Hill home outdoors.
Austek Home Improvements was started to give customers a more personalised yet professional service and has been supplying and installing quality home improvements for 30 years.
Imagine: Smooth Glossy Timber Decking
Have you seen or pictured the beauty of glossy lacquered decking in your home? It's often the quality and details in the simple things, like timber that makes your home stand out. Austek is renowned for our timber decking in Castle Hill. We give a lot of great options in softwood and hardwood timbers, from both native and imported species when it comes to your decking.
Better yet, we've well become accomplished at achieving the ideally desired appearance of our clients. Besides giving you a deck with gorgeous colour, hues, and grain texture, we are skilled at providing you decking in your desired finish: rough sawn, natural, or smooth.
Create: Strong Sturdy Decking Support
On top of the beauty of your timber decking that you can expect in Castle Hill is the steady support of decking you can rely on. There's often nothing as off putting as creaking, warping, or cupping from your timber decking when installed. Or buying and relying on a structure that is supposed to last you well for 10+ years when its already showing a lot of signs of wear and tear early on. At Austek, our builders work with a focus on resilience and longevity. We build a strong and solid foundation, as well as joints and beams to create a credible support for your deck.
On top of this, we only suggest to you and use high-quality building materials that have been long used in the industry to create strong and supportive decks. Letting you be assured of long-lasting, quality support.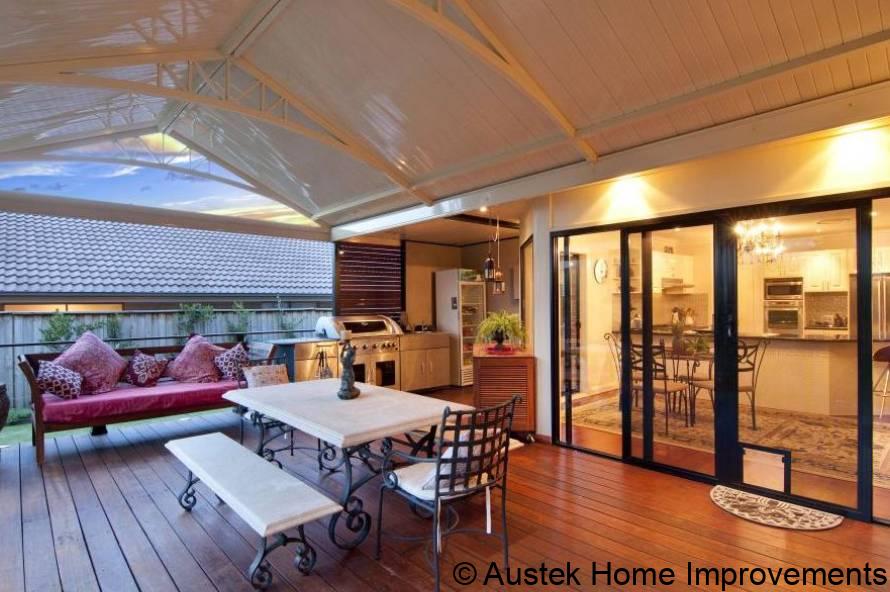 Experience: Memorable Outdoor Entertaining
Decking can be used in so many different situations in Castle Hill. Besides the usual context of attached to your house, you can install a freestanding deck to create an interesting alfresco space out of sloping terrain. Giving you the benefit of both level ground and a great view. But it does not just stop there.
Create a modern pool in Castle Hill with decking pool surrounds, extend a front porch or create Zen wooden paths through your garden.
When it comes to decking, there's so many things that are possible to create a unique and memorable home in Castle Hill.
Customise: Select from a range of Native Timbers
Blackbutt timber
Jarrah timber
Spotted Gum timber
Merbau timber
Ironbark timberSustainable Timber Decking in Liverpool
Victorian Ash timber
Treated Pine timber
Call us now to get the Austek experience with your new timber decking in Castle Hill. We have the well capable team to take care of everything the project involves.