The Best Pergolas In Parramatta
Let's be honest: you can spend all kinds of money building up a lovely outdoor area, but without some sort of shade to protect it, it is effectively useless for a large part of the year as the harshness of the Australian sun means that only the most hardy of sun worshippers can enjoy themselves with it constantly beating down on them. Fortunately though the fairer skinned among us don't have to suffer.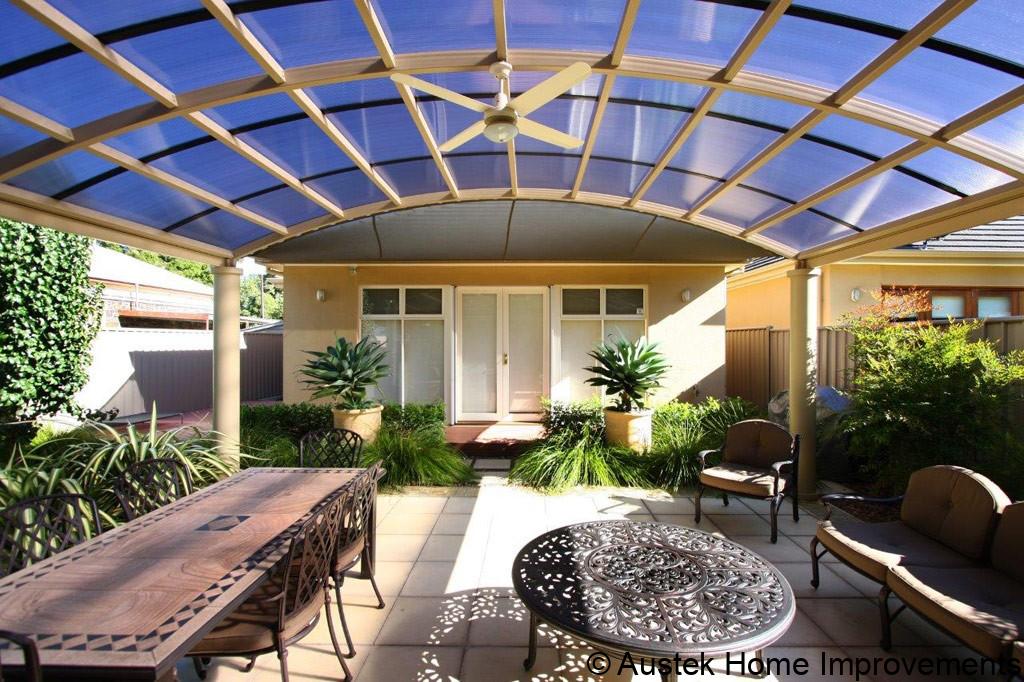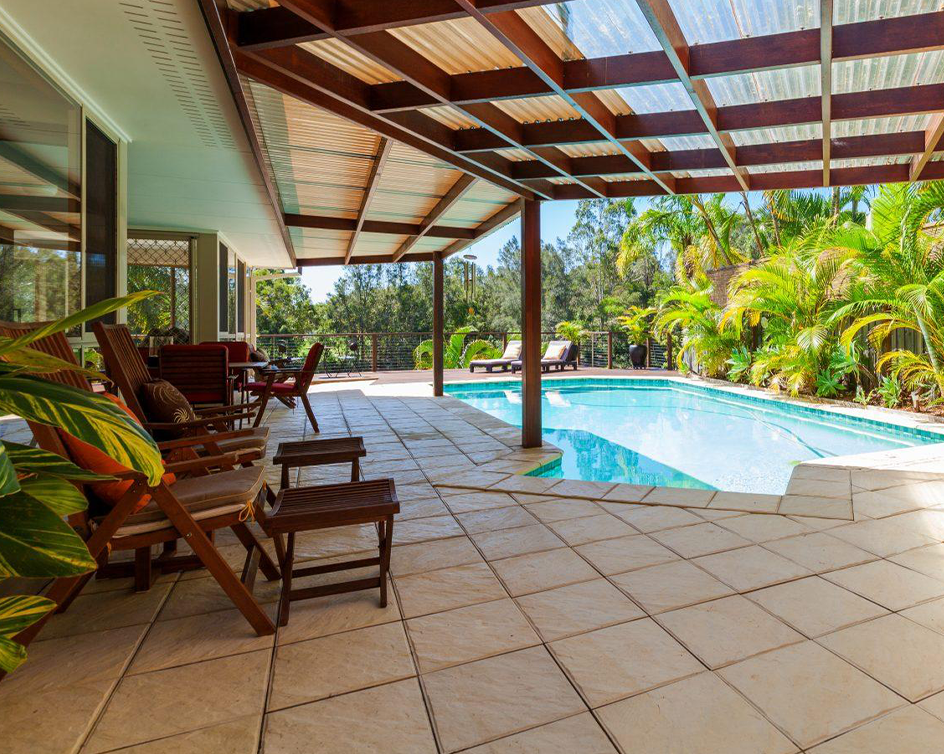 With our range of pergolas, we can cover a variety of outdoor settings, providing the ideal cover for
Our pergola builders in Penrith can create:
Patios
Porches
Balcony
Decks
Outdoor kitchens
Alfresco dining areas
Gazebos
Sunrooms
Carports
We have all kinds of exciting designs for pergola roofing to help you create something special for your pergola in Parramatta. In Western Sydney particularly the sun beats down with the temperatures there far exceeding those in the east. Adequate sun protection is more than an attractive option; in this instance, it's a total necessity.
Austek Home Improvements was started to give customers a more personalised yet professional service and has been supplying and installing quality home improvements for 30 years.
We have a wide variety of materials to choose from as well. From timber, aluminium, Colorbond steel, polycarbonate roofing or even insulated roof panels, we have something to suit every style and budget and give you the perfect covering for your outdoor setting. It's a great way to add to your outdoor setting and an investment that will pay for itself.
What are some of the advantages of each type? Well, timber is a traditional mainstay of backyard decorating, and pergolas are no exception. It's been used to build roofs in this country since before federation, and the natural abundance of materials means that it's relatively inexpensive to use. That, coupled with its warm, naturalistic aesthetic, means that it will never go out of style.
Aluminium is a good option if you want something that straddles the line between sturdiness and affordability. It does perform as you would expect a metallic structure to do, providing a solid base for a roof. However, it is not as durable as some other metal categories, being more vulnerable to rusting and other types of corrosion common to metal wearing. However if you're looking for that metallic look at a more affordable price point, then aluminium might be the right choice for you.
Perhaps our most popular seller is the Colorbond steel option. This comes from one of Australia's most trusted brands with over 50 years of experience serving the community. Colorbond steel products are synonymous with the best Australian outdoor furnishings. At Austek we have a long-standing business arrangement with Colorbond and as a result an excellent firsthand knowledge of all their products. If you want to your pergola to be the best quality steel construction in Australia then Colorbond is the way to go.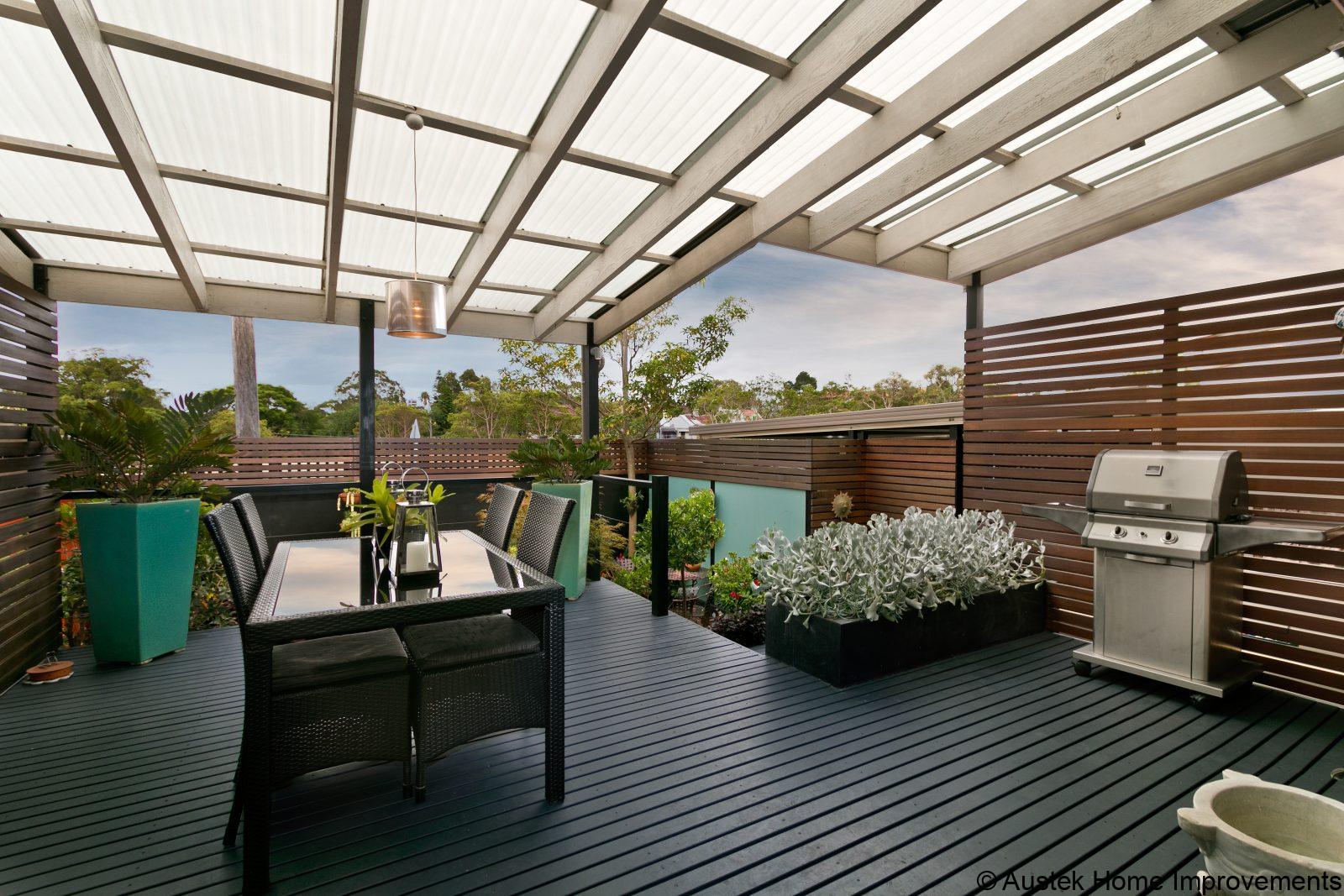 An increasingly popular option for pergolas, we offer the latest in polycarbonate sheeting to our clients. For those who don't know about these things, polycarbonate is a form of durable, hardwearing plastic. We know that sometimes "plastic" conjures images of cheapness and general tackiness, but in this case polycarbonate has been perfected to closely resemble glass, something that only comes apart after a rigorous inspection.
It is also extremely effective in protecting your outdoor setting from the harsh Australian sunlight as it filters out 99.9% of UV light. It is also break-resistant, flame-resistant and self-extinguishing, making it one of the most durable materials we have in stock. If you want something that will protect your outdoor setting from the worst extremes of Australian climate conditions, then polycarbonate is a good choice.
Ultimately, whatever you choose in your plan for a pergola in Parramatta, we here at Austek Home Improvements are equipped with the experience and knowledge to help you to take your pergola from a dream to your new exciting reality. Whether it's to give the family a new fun place to hang out or merely adding value to your property, we can help you every step of the way and make your outdoor setting the envy of all your neighbours.