Your Pergola Building Specialists in Blacktown
Make the most of the place you live with pergola designs that elevate your home backyard. Blacktown is home to an exceptional area when it comes to quiet peaceful views. With some privacy and shelter that come from a pergola, your home's alfresco area can be home to some great gatherings. Whether you are a private individual or look forward to each moment spent with the ones you love, a stunning pergola installation really adds value to the property – and therefore to your life.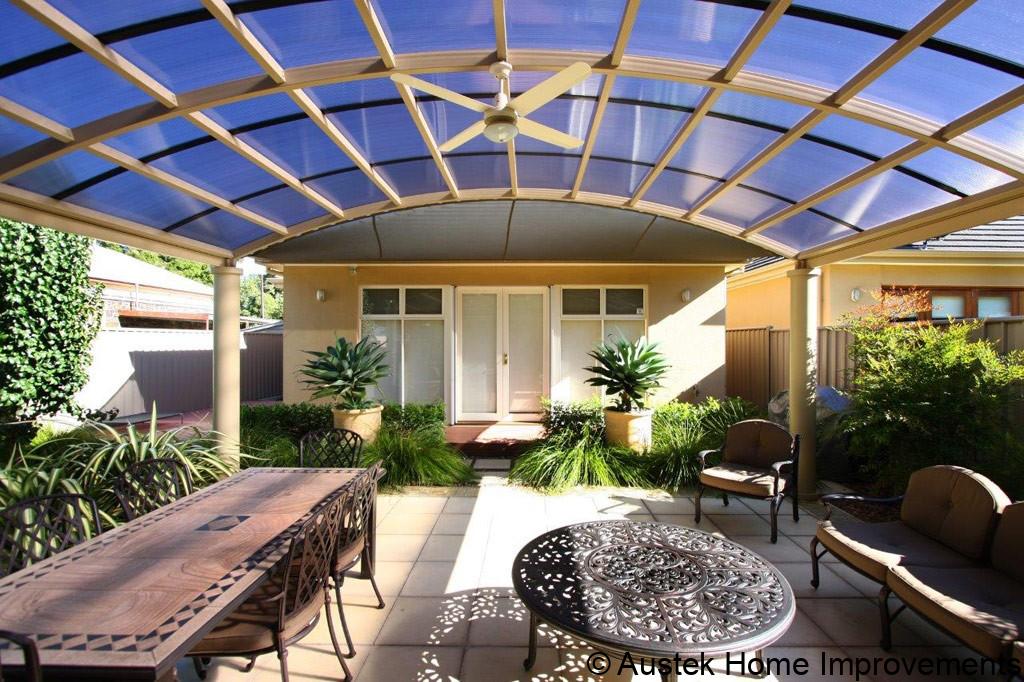 At Austek Home Improvements, we understand the value of the personalised choices you make when building a home. From conception to the final installation, our builders will ensure that you get the pergola in Blacktown you've been longing for.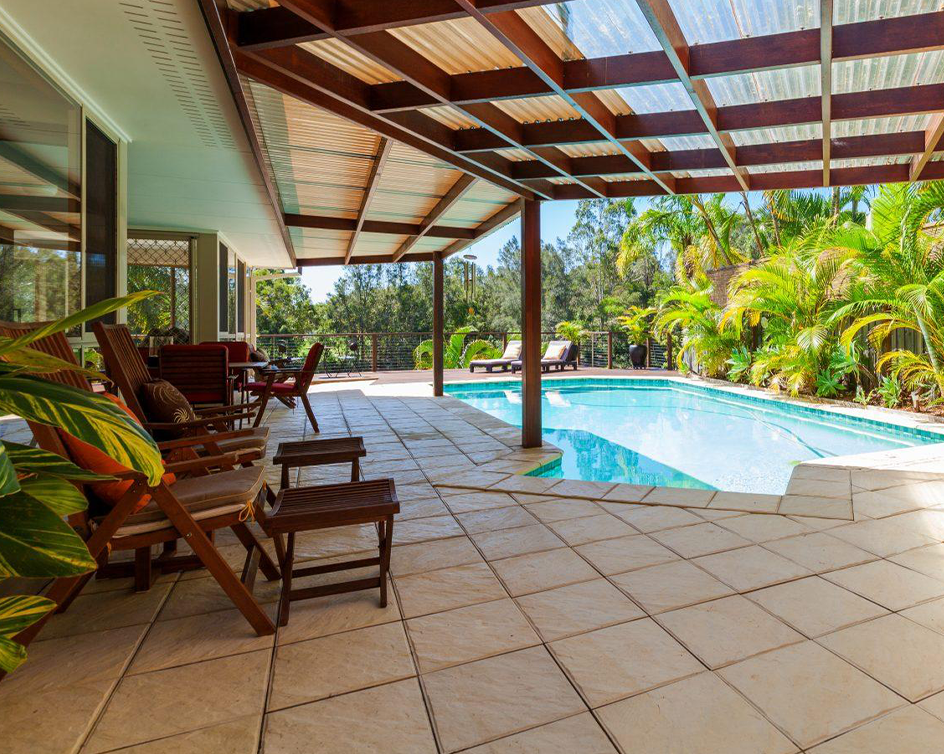 The Alfresco Builders in Blacktown
Just installing a pergola makes a grand difference when it comes to fine-tuning your home outdoors.
In Blacktown especially, pergolas really help you and your family beat the summer heat. Our builders take immense pride with every pergola we build in Blacktown. With the added shelter, privacy, and beauty that they bring your home, we never underestimate the value of this investment.
Which is why we never leave a stone unturned to give you satisfyingly beautiful results in Blacktown when we're done. No matter what you're looking for.
Make your timber pergola a charming focal point in your yard or shelter walkways
Choose low maintenance and a hassle free experience with COLORBOND steel pergolas
Insulated roof pergolas are a great choice for those that enjoy comfy, cosy temperatures
Modernise your alfresco entertaining with polycarbonate pergolas that keeps everything bright
Austek Home Improvements was started to give customers a more personalised yet professional service and has been supplying and installing quality home improvements for 30 years.
Customise your Pergola
In addition to the materials that we can use to create your pergola in Blacktown, there's also a range of choice when it comes to your pergola's appearance. We have a range of roofing profiles available such as flat, skillet, gable, Dutch gable, hip, dome, or grid.
You can also make choices when it comes to your pergola in colour, with 22 different hues in Colorbond steel or our range of colour tints in polycarbonate roofing.
Why Build a Pergola in Blacktown?
Investing in a pergola for your home or business in Blacktown is a great way to extend the comfort of the indoors, outside. With shelter you can rely on, pergolas in Blacktown help keep these areas accessible in any weather. In rain, wind, hail, or shine, it adds a great bracket of extra space for more storage or seating in your home.
Pergolas also make it entertaining in Blacktown even easier. Giving you the perfect space to host evening dinner parties, BBQ lunches, memorable summer parties and more.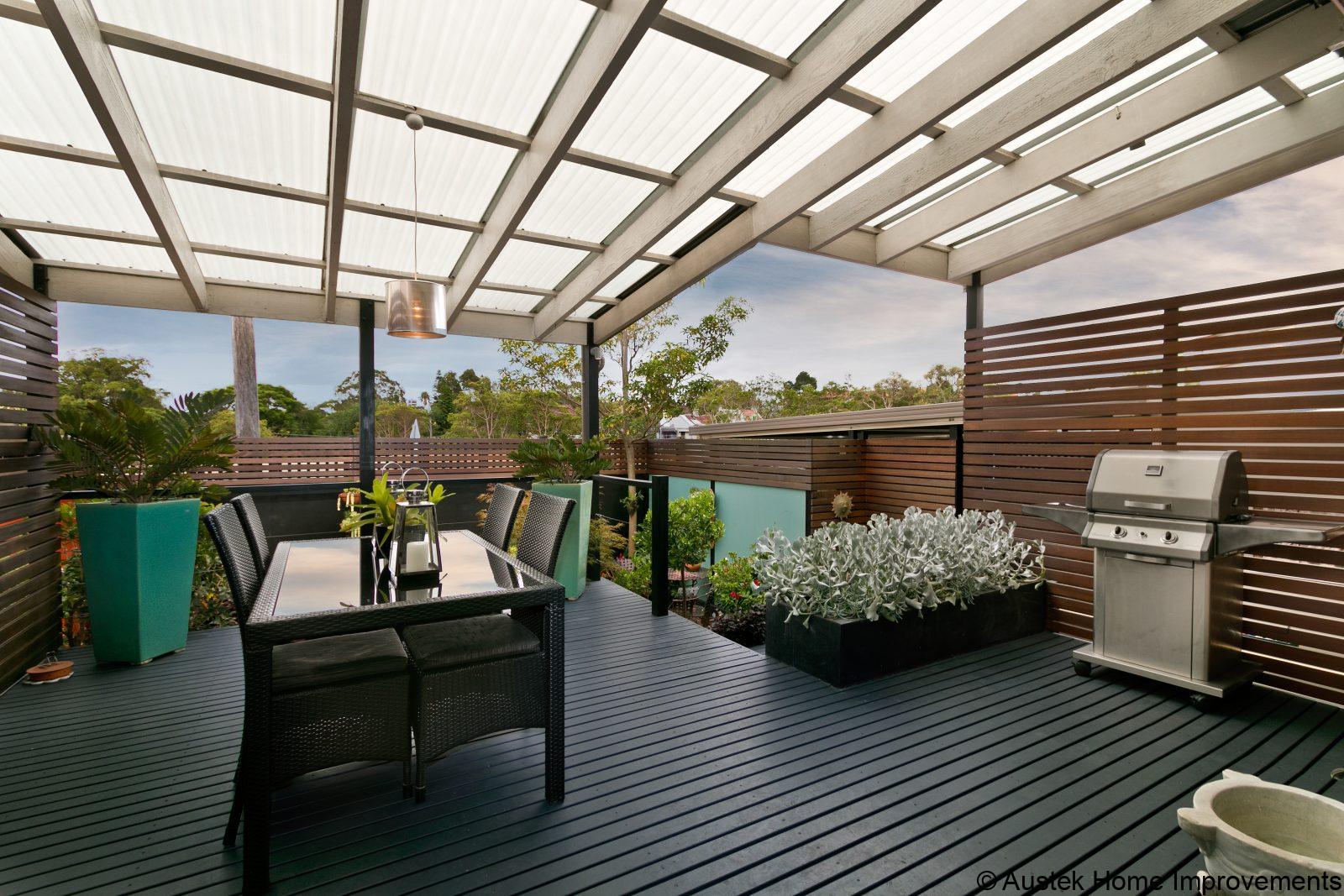 Add Value to Your Property in Blacktown
Pergolas aren't just great for adding comfort to your home, it's also the perfect investment to add value to your investment property. A beautiful pergola captures attention when buyers tour your property. Additionally, having a pergola in Blacktown also adds more valuable space. Which makes it a great way to make a property stand out on the market and ask for a higher price.
Why Choose Us to Build Your Pergola in Blacktown?
A family owned company with over 30 years in building pergolas
Fully trained, skilled, and licensed staff
The latest on-trend designs for pergolas in Blacktown
Supplying the best materials for strength and durability
Delivering beautifully, pristine, and glossy finishes
Looking to get started on a stunning pergola to perfect your home outdoors? Reach out to our pergola specialists for a start to finish service for a new pergola in Blacktown.
Call 1300 765 895 or email us on enquiries@austekhomeimprovements.com.au to get a free quote!