Outdoor Patio Enclosures Sydney
At Austek Home Improvements we have a range of different patio enclosures from the traditional screens, to blinds right through to glass we are bound to have what you are looking for. Many homeowners are looking for that extra space outdoors to be able to entertain and enjoy all year around.
Why Install an Outdoor Enclosed Patio in Sydney?
Patio enclosures in Sydney can create an additional leisure hall to enjoy or a sunroom for your plants. An outdoor enclosed patio lets you keep those pesky flies and mozzie out so you can sit back and relax and enjoy the ambience.
Patio enclosures can also offer privacy and security not to mention they are perfect for keeping warmth in winter and blocking out the harmful UV rays in summers or alternatively open the screens to enjoy all the day has to offer, it is all dependant on your individual needs and requirements.
Our patio builders in Sydney are well trained and well experienced to give you all the advice and suggestions that you need to start your project going in the right direction. We have 30 years in home improvement and are proud of our work that makes other people's homes more beautiful and enjoyable. Our dedicated team behind our stunning patio creations are determined to see the patio enclosure you are after through to the end, so that you can really reap the benefits.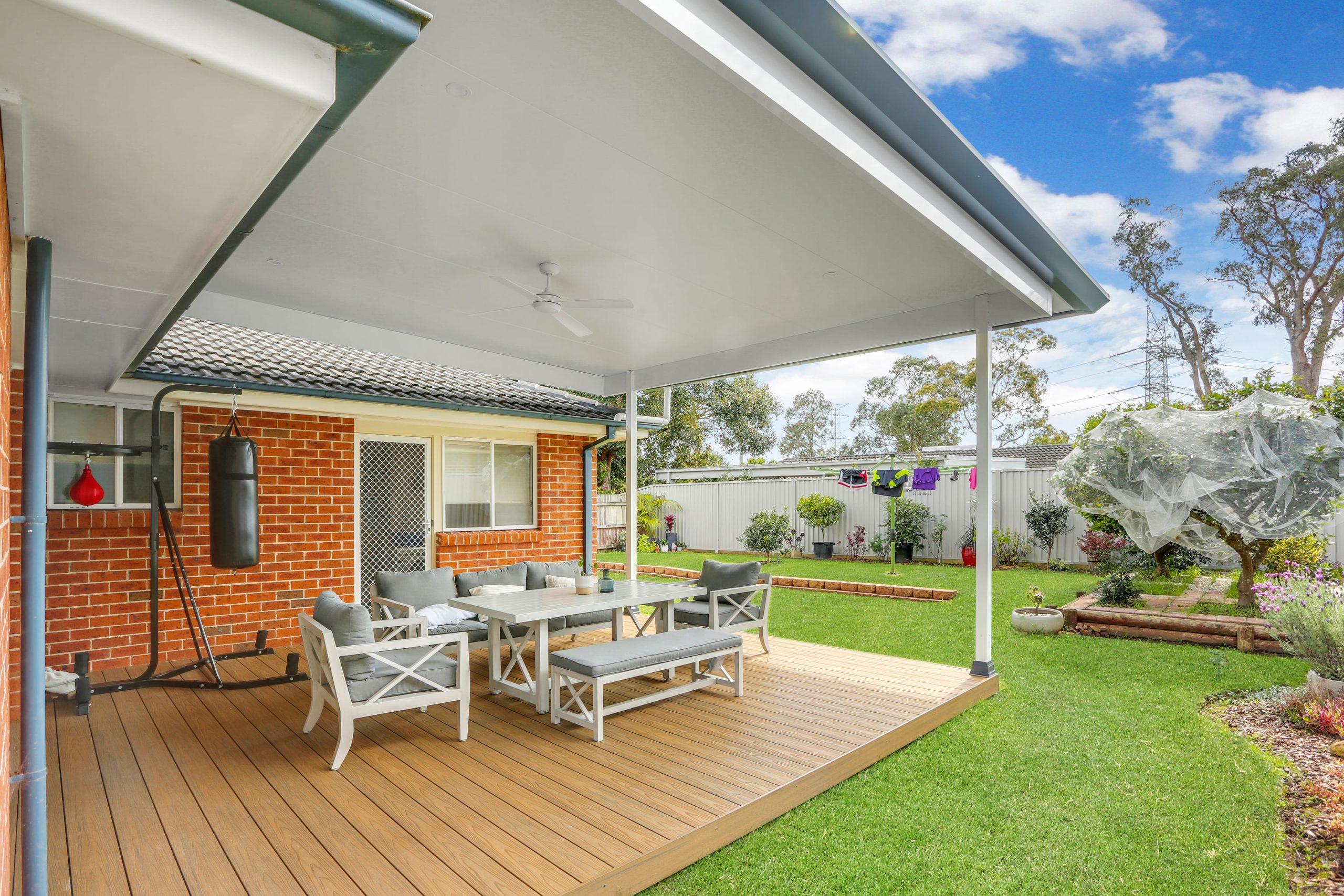 Make summers cooler
Make winters warmer
Block out harmful UV
Give your patio area privacy
Protect your patio from insects, dirt, dust, wind and rain
Let in natural light and sun into the area
Create a very memorable and stylish place for dinner parties
Create a space that you can enjoy being near to nature: e.g. glass house, tea area, reading room
Patio Specialists: Make Your Outdoors Feel More Like Home
Austek Home Improvements is a family-owned business in Sydney that is dedicated to helping your family better enjoy home. We have over 30 years of experience in the industry of making outdoor patios, decks, and pergolas to create a fun alfresco entertaining space for your family.
We are the experts when it comes to custom patios that perfectly suit your outdoors:
Fully trained, skilled, and licensed tradespeople
Using trusted suppliers with high quality materials
An exceptional and personalised customer service
Create an outdoor patio in concrete, pavers, flagstone, brick, slabs, gravel, or timber
Add patio roofing with Colorbond steel, insulated roof panels, or polycarbonate roofing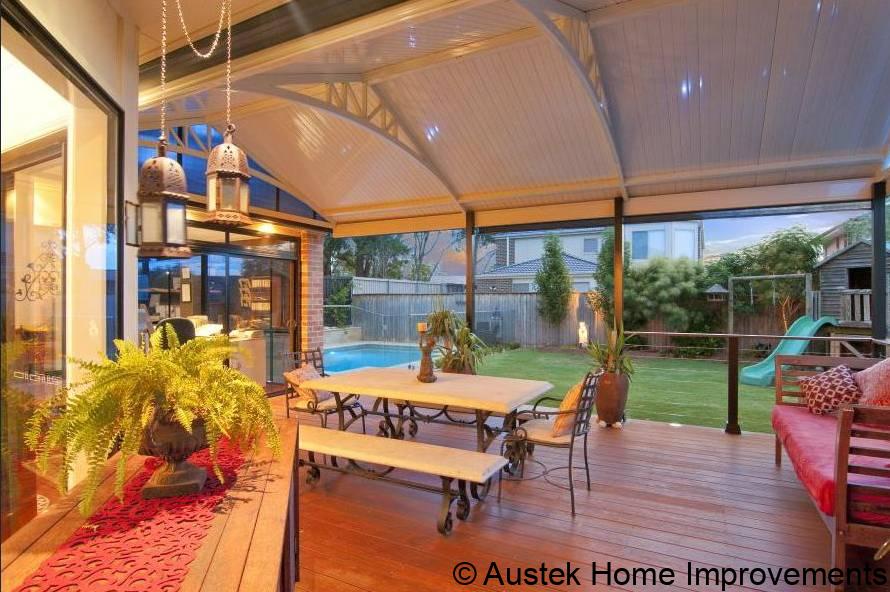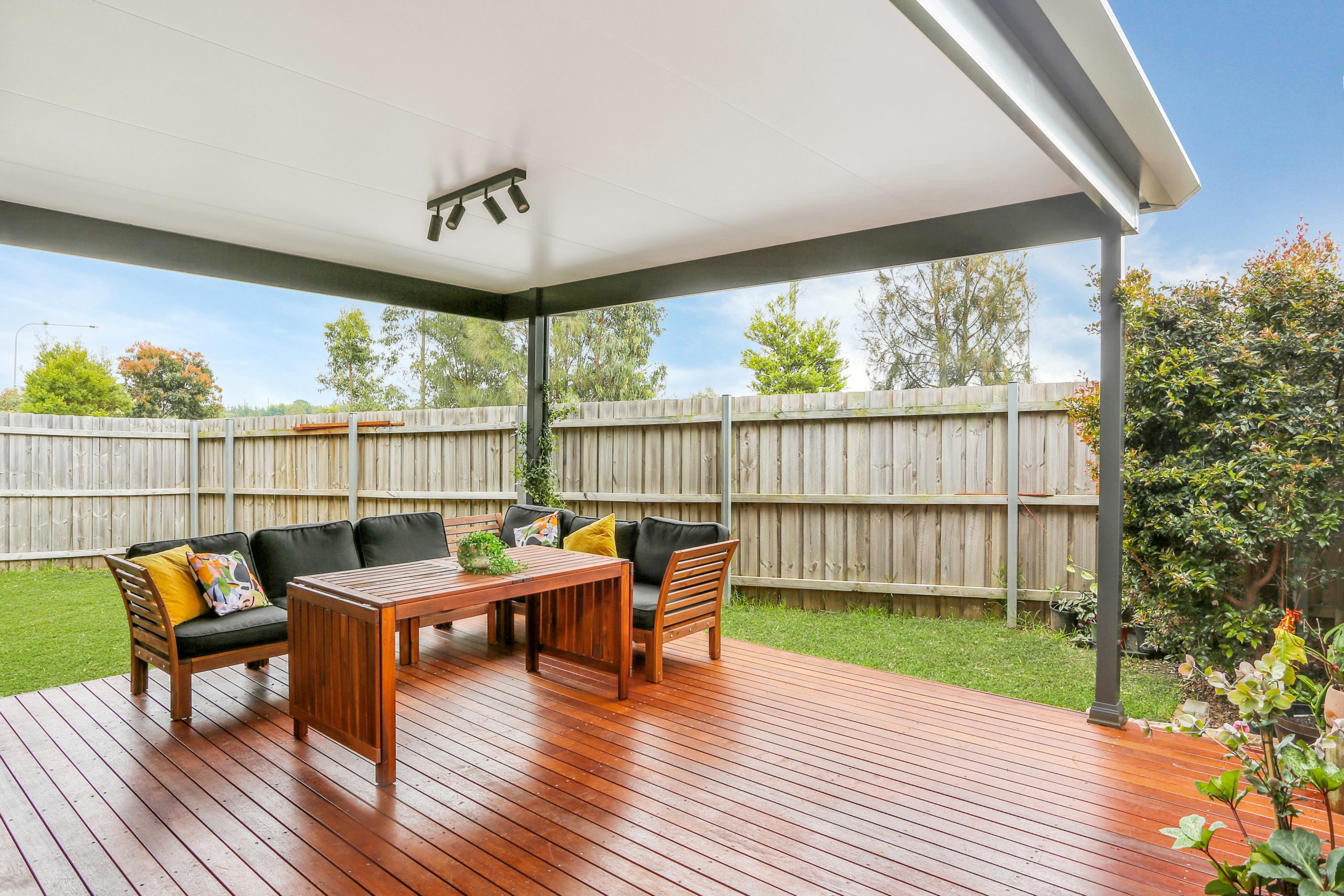 Skilled Builders, Minutest Workmanship
Our patio builders at Austek Home Improvements are all highly skilled and trained employees, and never a contractor. Our experts always use the latest tools, equipment, and techniques for precise workmanship. We ensure that you will be left with exceptional results that will satisfy all your family and friends.
High Quality Materials
We are committed to ensuring quality in all our projects in Sydney, which is why we are also committed to using only premium materials in all our work. We source our products from suppliers that we have built long relationships with, for products with reliable quality, strength, and performance. As experts in creating patios and patio roofing, we would also always assist you when it comes to selecting the most appropriate materials to endure your weather conditions outside.
Austek Home Improvements was started to give customers a more personalised yet professional service and has been supplying and installing quality home improvements for 30 years.
A Service Focussed on You
Your satisfaction is our guide at Austek Home Improvements. Our patio builders are always committed to your project and your vision of the end results. Unlike other companies, we take the time to listen and understand to ensure the end results matches your expectations. If you also don't know where to start, we can assist you with a wide range of designs to create the most fitting patio for your outdoors.
Reasonable Pricing
Halting on a project for a long time because of the price, can really put you in a rut. Therefore, we have worked to create a service that's accessible for everybody. Our experts offer a wide range of choices, so you can commission a patio that fits within your budget. Everyone should be able to enjoy their home with comfort, shelter, and modern style. Find out how competitive our outdoor patio builders are, by requesting a free quote today!
Do you have to pay for a quote?
No, Austek is proud to quote on your job and offer free no obligation quotes.
Do you need council permit or planning approval for my project?
Depends many minor projects may not require council approval and planning permits because they come under exempt developments section" in the law, however, they need to comply with specific guidelines though, anything outside this will require a Council permit and planning approvals. Our certified staff will arrange all the required paperwork right through to the final inspection.
How Long does it take for you to build a patio?
Depending on the size of the patio, it may take anywhere from 2 – 5 days to build this is all dependent on the complexity of the design, structure, alteration and reinforcement work required.
Does a patio or pergola add value to a property?
Yes, it will add significant value to your property, quality of materials and Austek in house design always complement any property.
Can I get a patio or pergola attached to my home?
Yes, you can have a patio or pergola attached to your house, our certified builders can advise you of the best solution for your home. We have a range of different options available each can be tailored to meet your individual needs and requirements.
Are there different styles available for patios or pergola?
At Austek we have a large range of designs and styles, we can custom make patio or pergola to suit your lifestyle and enhance your entertainment area. We have flat roof units, gables, retractable to let sun in and keep rain out. Call today to make an appointment and we can go through these options with you.
Where can I get more information about planning?
You can go online to the NSW Government planning & environment webpage
Where do you source your premium materials from?
We source our premium materials from trusted manufacturers who back their products with Manufacturers warranties and we use only Premium Australian Material.
When can you start the project?
If planning permit required, the drafting and application process can take roughly 2-3 weeks and council permits are a bit longer from 6-8 weeks to assess the application and make a decision.
What are the warranties available?
Under the Home Building Act is a list of statutory warranties all our building and renovation work are covered by. We source our materials from trusted manufacturers who back their products with Manufacturers warranties and comply to Australian Standards.
How much does it cost to add an enclosed patio?
While many people like the look and function of an outdoor patio for entertaining family and friends when they come over, these outdoor spaces can be hard to maintain. As they are set up in the open air, they are exposed to wind, rain, sunshine, dust, dirt and insects. Outdoor enclosed patios therefore are becoming a hotly sought investment, but like many other investments they may not come cheap. The price tag depends on the way you plan to enclose the patio; you can do this with roll shades, bifold doors, roofing or awnings. The general rule of thumb is the more they look like another room in the house, the pricier the cost will become. Contact Austek Home Improvements to talk about constructing an enclosed patio or enclosing an existing one. Quotes are free!
How do you enclose an outdoor patio?
You choose to enclose your patio with roofing or awnings to protect it from the sun and rain. You can also decide to go further than that and have windows, bifold doors, motorised fly screens and more. An outdoor enclosed patio brings you a lot of advantages. On top of being easier to maintain and access, it also keeps you and your family more comfortable and unexposed from the elements while you lounge close to nature.
How much does it cost to build an outdoor patio?
The least expensive and durable paving for an outdoor patio will be $45 to $75 per square metre. If your land is on sloping land however you may need a deck to set up a patio outdoors. The cheapest pricing you will find for a deck will probably land you $200 per square metre. Retaining walls, patio covers, beams and fly screens will incur additional costs. An outdoor enclosed patio however might be worth the added price tag, as it provides a space that is more comfortable and will be easier to maintain.
What is the best flooring for an outdoor patio?
Depending on your budget, cement and brick makes strong and durable paving for an outdoor enclosed patio. If you can expand your budget however, natural stone is also a timeless classic with an always unique and interesting character. Alternatively, timber-look porcelain can make a good patio paver that doesn't have the same susceptibility to water damage that wood does. Porcelain pavers are often manufactured in such a way to look like other materials such as wood or natural stone. If you have uneven land however, you may need to stick with a patio deck which can make you an attractive surface from the area.
What is the cheapest material to build a patio?
Cement pavement and steel roofing are the cheapest materials needed to build a patio. Austek Home Improvements makes high quality outdoor enclosed patios from the finest materials, so you can expect to pay a bit more up front. The cost may still potentially be less overall when you consider their long life and lower maintenance. We use 100% Bluescope Colorbond Steel for patio roofing, that won't twist, chip, warp or get infested by insects.
What is the cheapest way to cover a patio?
A shade cloth or sail make a very quick and easy way to shade patios in Sydney. However, they are generally not waterproof or water resistant. A wooden slitted pergola also makes an attractive affordable option. At Austek Home Improvements, we believe our awnings and pergolas give you the best value for money.
Can you lay a patio over an existing patio?
Yes, you can lay a new patio over your existing patio in Sydney. You need to first check your old patio for any damage or uneven surfaces and make the necessary repairs beforehand. You need to then clean them down and lay over landscape fabric. Then you need to fill it with sand before you can start putting the new pavers in place.
How can I make my old concrete patio look better?
You could install a new concrete patio over it. Alternatively, there are some other things you can do to change up the look of your paving. You can paint your concrete patio in Sydney a different colour, or stencil paint it to create some more complex designs. Here you could also create larger shapes like thick lines or diamonds for a simple but pleasing pattern. If that doesn't suit your fancy you could also consider rounding out the shape of your concrete patio with curved concrete pavers or staining your concrete to look like tiles.
For a real cheap and easy visual change, you could invest in an outdoor rug to capture the attention of your guests, pulling focus away from the concrete.