The Best Patios In Windsor
Are you looking at your backyard and thinking "it's nice, but a patio would really bring it to another level"? Do you have a large family or a group of friends who you love to entertain but you have trouble finding space to put them all when they come around to say hi? Or do you just want a quiet place to curl up with a good book and a glass of wine to wile away a pleasant Sunday afternoon? Well whatever your vision for your patio building in the Windsor area, we're here to help.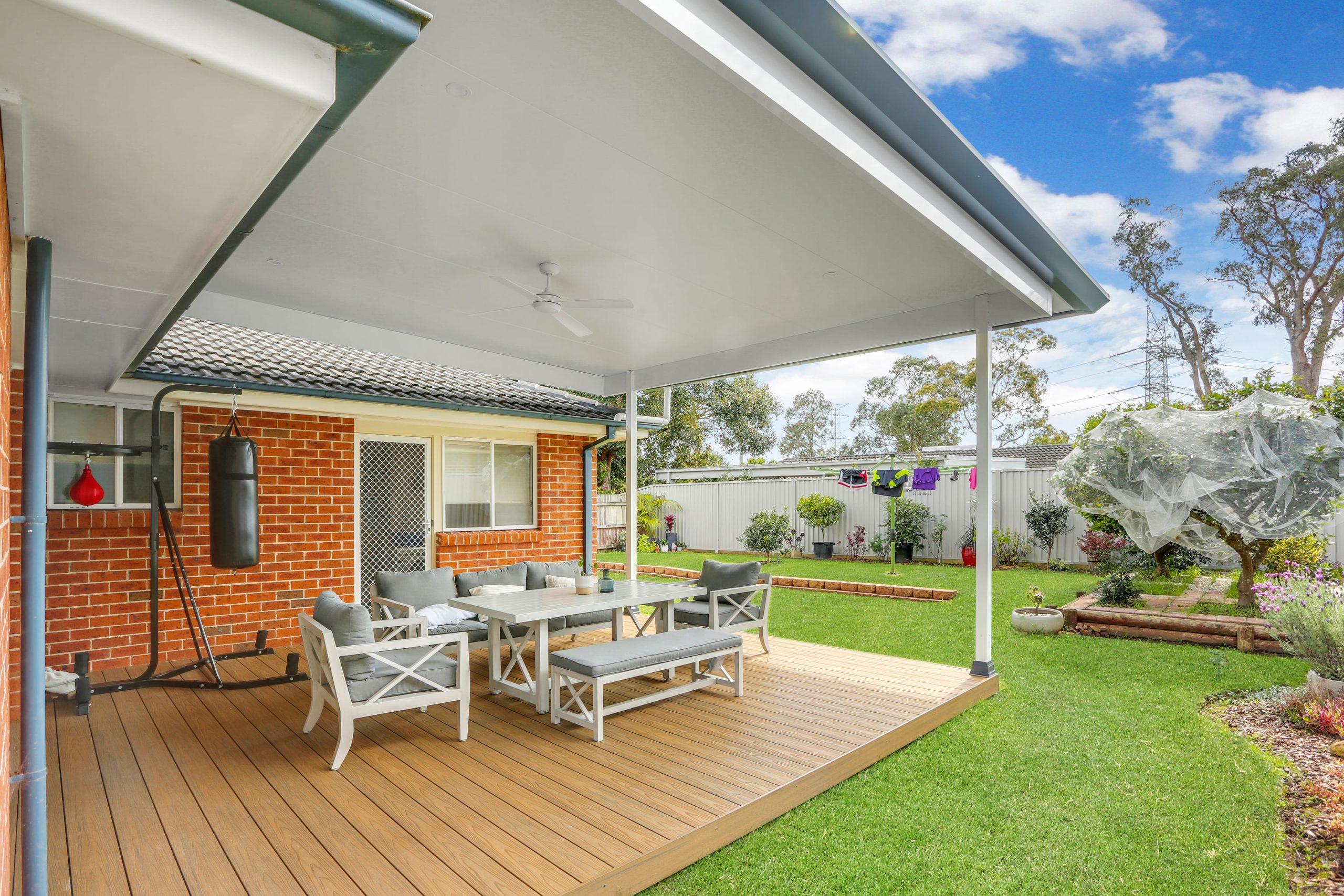 We have the industry experience and know-how to help you realise the vision you have for your outdoor living space. Unlike some of our competitors, we don't use generic pre-made kits. Instead we work with you to customise your patio and tailor it to the specifications you have in mind for your space. We have a range of different materials, sizes and styles available, designed to cater to everyone's taste.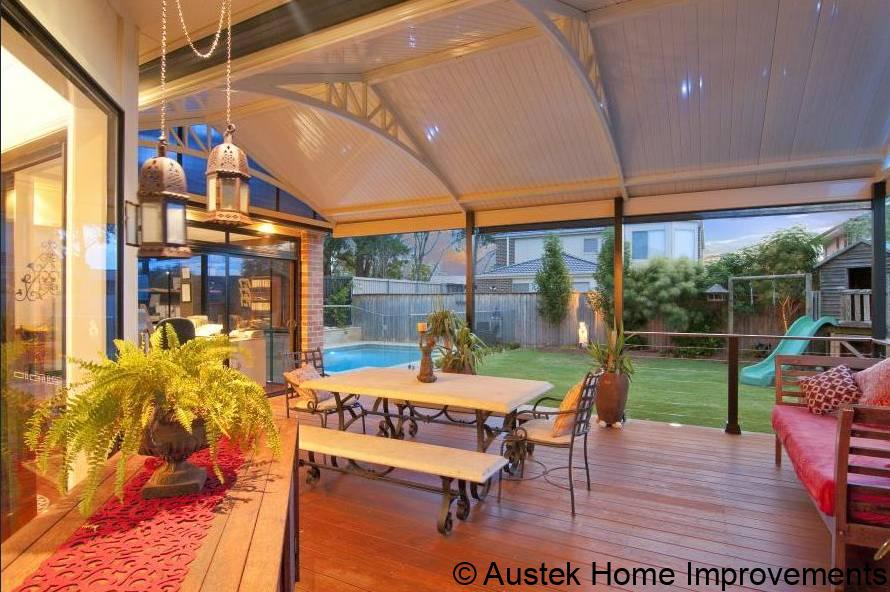 One of the things we're known for is our committed approach to your patio building needs in the Windsor area. From our initial consultation right through to completion of the project, our experienced and dedicated team of professionals will help you to execute what you see for your outdoor patio exactly as you see it, rather than relying on boring pre-made kit styles. That way we can ensure that the additions you're making to your living space are the ones you want, rather than being dictated by unattractive pre-made designs.
Another thing we pride ourselves on is our access to the finest of materials for construction of your dream patio. Whether it's our myriad of paving options, like cement, natural stone or porcelain, we have every kind of stone covered. Do you want something that looks modern and industrial? Or is an old-school palatial look more to your liking? Well we can cover either at Austek. Also if durability is your main concern, then consider our hardwearing porcelain pavers, that have a longer shelf life than our natural stone or concrete pavers.
Austek Home Improvements was started to give customers a more personalised yet professional service and has been supplying and installing quality home improvements for 30 years.
Perhaps you prefer a naturalistic, wooden look to your patio? The softness of wood will never go out of style and we have all kinds of timber for you to choose from. Whether it's a high modern patio deck that overlooks the surroundings of your yard and beyond or a low-elevation deck creating a calming Eastern aesthetic to help you find your Zen, we have your patio building needs in the Windsor area covered.
That's not to mention our roofing options for the patio. We have a longstanding relationship with Australia's most trusted brand for steel outdoor frames and furnishings, colorbond steel. Colorbond is a well-known materials brand whose combination of sleek and elegant looks as well as its durability and performance in the extreme thermal conditions of Australia's harsh climate have made it a household name and one of the go-to building materials.
In addition to colorbond, we offer one of the most exciting up-and-coming materials in polycarbonate sheeting. Polycarbonate sheeting uses a multi-layer system to block out 99.9% of UV rays, making it perfect for outdoor use. In addition, it has the appearance of glass but is far more durable. It is impact resistant, and perhaps most importantly, for the harsh demands of Australian summers, it is flame resistant and self-extinguishing. It is lightweight and easy to install and maintain and is one of our most popular products.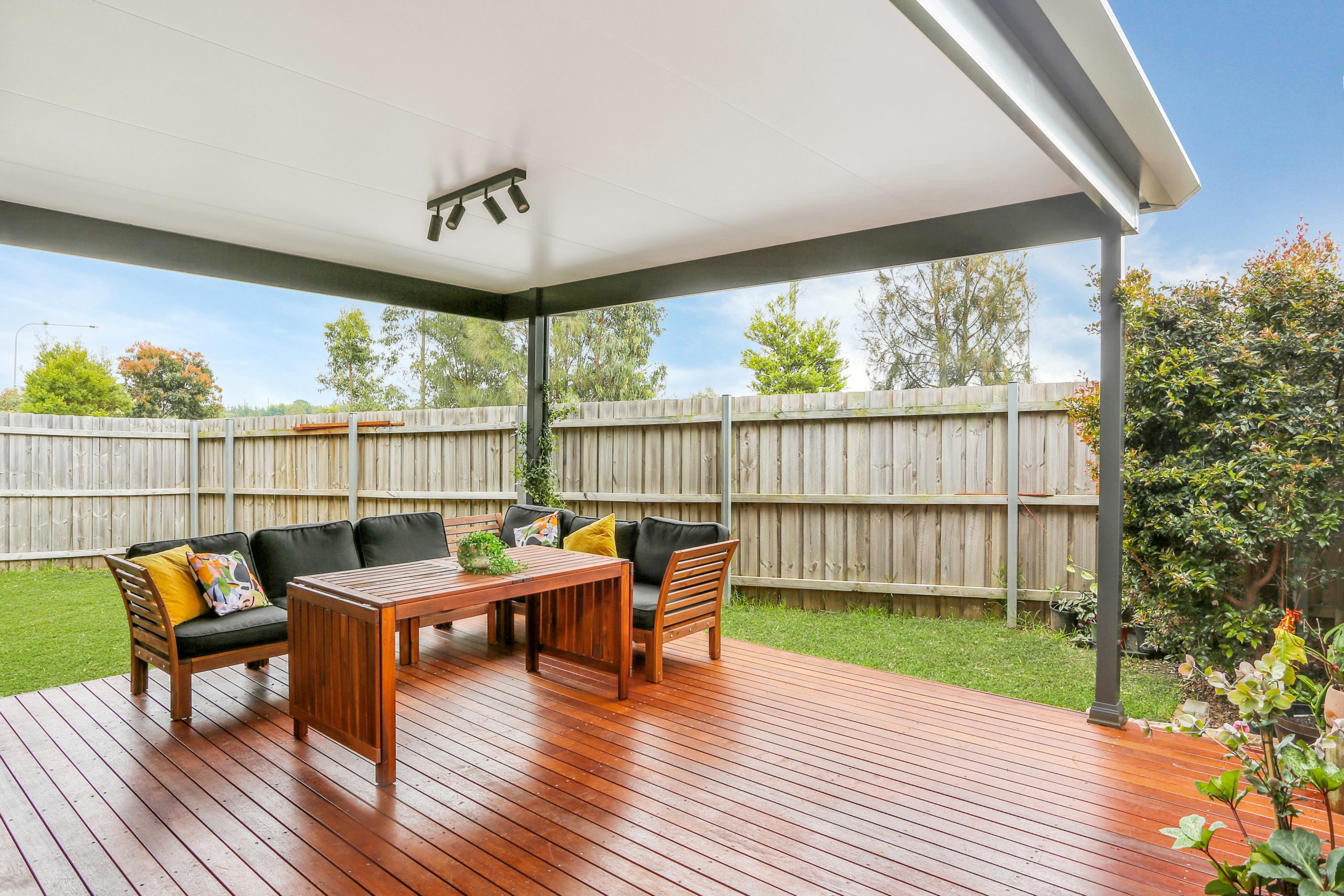 Another thing we offer is our professional service with a personal touch. What that means is from the initial consultation and quote to the completion of your patio, we'll be attentive and available through the whole process. We can assure you that through the whole process we'll use our considerable experience as a team to complete your vision of a patio in the Windsor area to the best of our ability.