Sutherland's Decking Specialists
The time-honoured tradition of enjoying the outdoors is a part of Australian culture. Who doesn't like the notion of enjoying some time with family and friends, watching the sun go down with your preferred beverage in hands and the smell of something delicious coming off the BBQ? This kind of idyllic scene is one of the things that makes life in this country so special, and what we live for.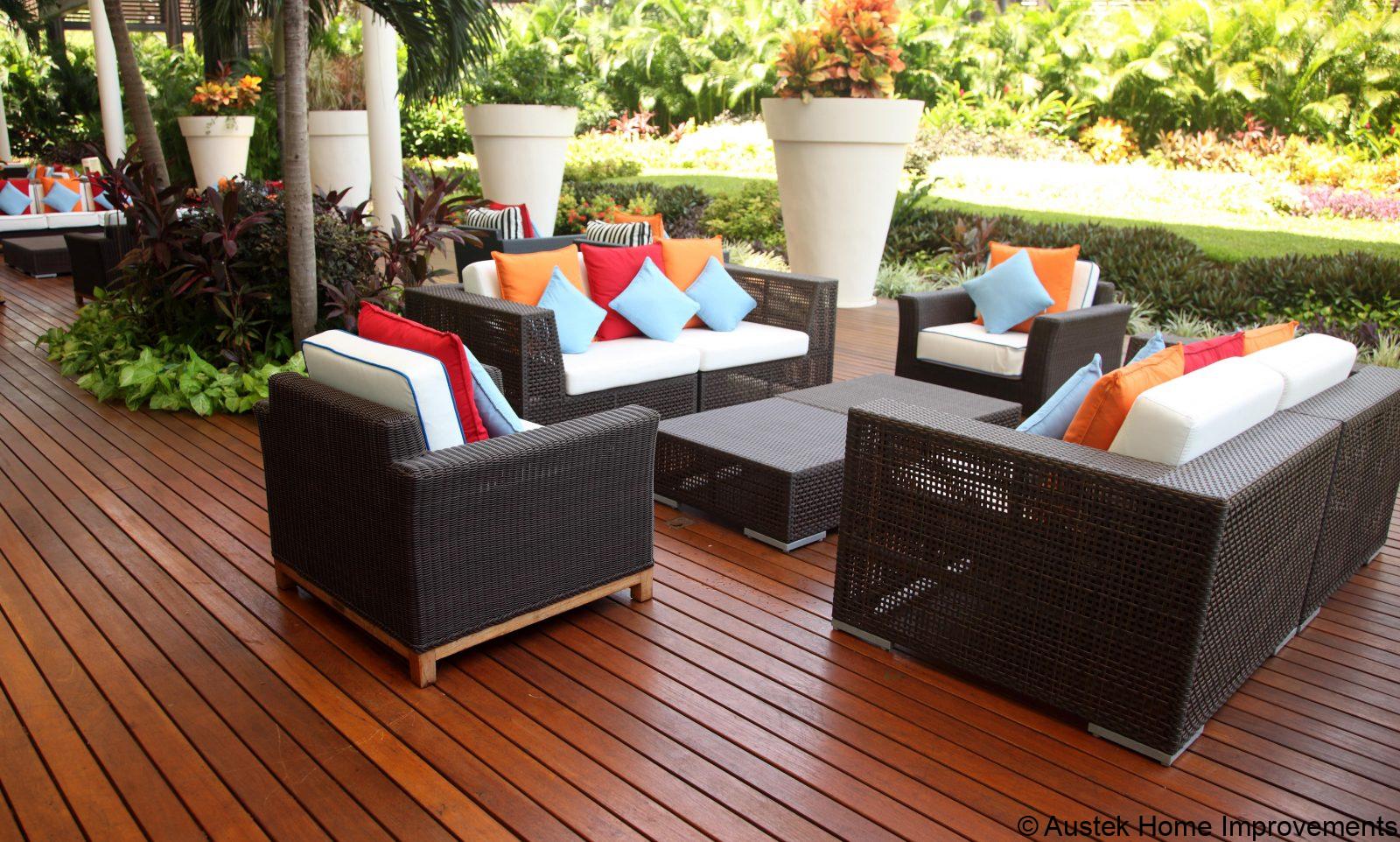 But the humble Australian deck is something that can be a bit of an overlooked factor when the plans for the dream house are drawn up. Often - and rightly so - the focus is on the living area itself rather than anything outdoors. This can be the unforeseen headache awaiting people who've just completed the work on their house. If you're looking at getting some decking in the Sutherland area but you're a bit unsure where to start, we here at Austek Home Improvements are ready to help.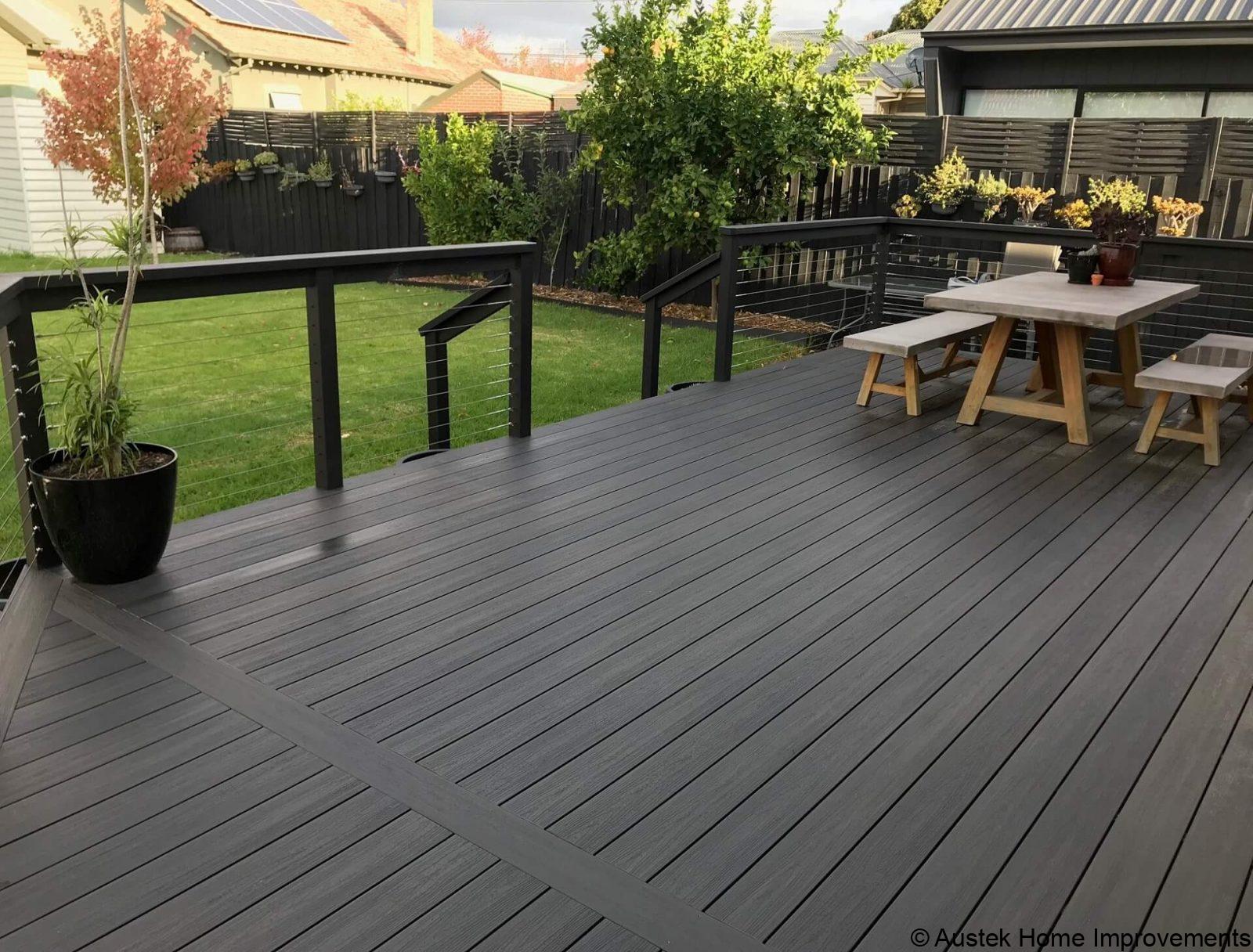 At Austek, our 30 years of experience serving the Sydney community including the Sutherland area make us the ideal choice for helping you to make your decking dreams come true. One of the things we've become known for in that time is our commitment to an easy, hassle-free process for our clients. Basically, we'll sit down with you initially and get your ideas on design, materials etc. From there we'll take care of the rest - from one of the more universally annoying things about building - that is, dealing with the administrative headache of councils and strata - to sourcing the best of materials and planning construction dates, you won't have to lift a finger until it's time to pay the bill!
Not only is this an area we pride ourselves on, but at Austek we guarantee the best of materials. Our decking offers several options in both timber and stone. One of the most popular options we have available is hardwood timber. Traditional cuts like Merbau, Blackbutt, Ironbark, Australian Beech, Tallowwood are all available, and they can give your deck a unique and beautiful look. We help to tailor the wood to your personal tastes, so that the colour, finish, plank widths, elevation and overall look and feel match what you saw in your head when you first thought of the idea.
Austek Home Improvements was started to give customers a more personalised yet professional service and has been supplying and installing quality home improvements for 30 years.
There are some disadvantages to hardwood timber though. One is the maintenance - some don't want to go through the effort of staining and restoring the protective coating once a year. If you'd prefer a material that takes care of itself, something that is increasing in popularity is the composite decking material we have available. Unlike the past where it was made out of nasty stuff like particle board, we use a mixture of resin and wood wool, which makes it sturdy, durable and also when treated flame resistant. It's also made lots of advancements in terms of looks, and now only the most discerning of house guests will be able to tell the difference between composite and regular timber.
Another option we offer is something in the more affordable range, which is softwood timber. Often imported, we offer various species such as Pine, Cedar and French Oak. While these options are not as strong or reliable as the hardwood options, they're comparable to the composite timber. They'll last about 15 years if maintained correctly, and are a good option for something a bit more temporary like a first home.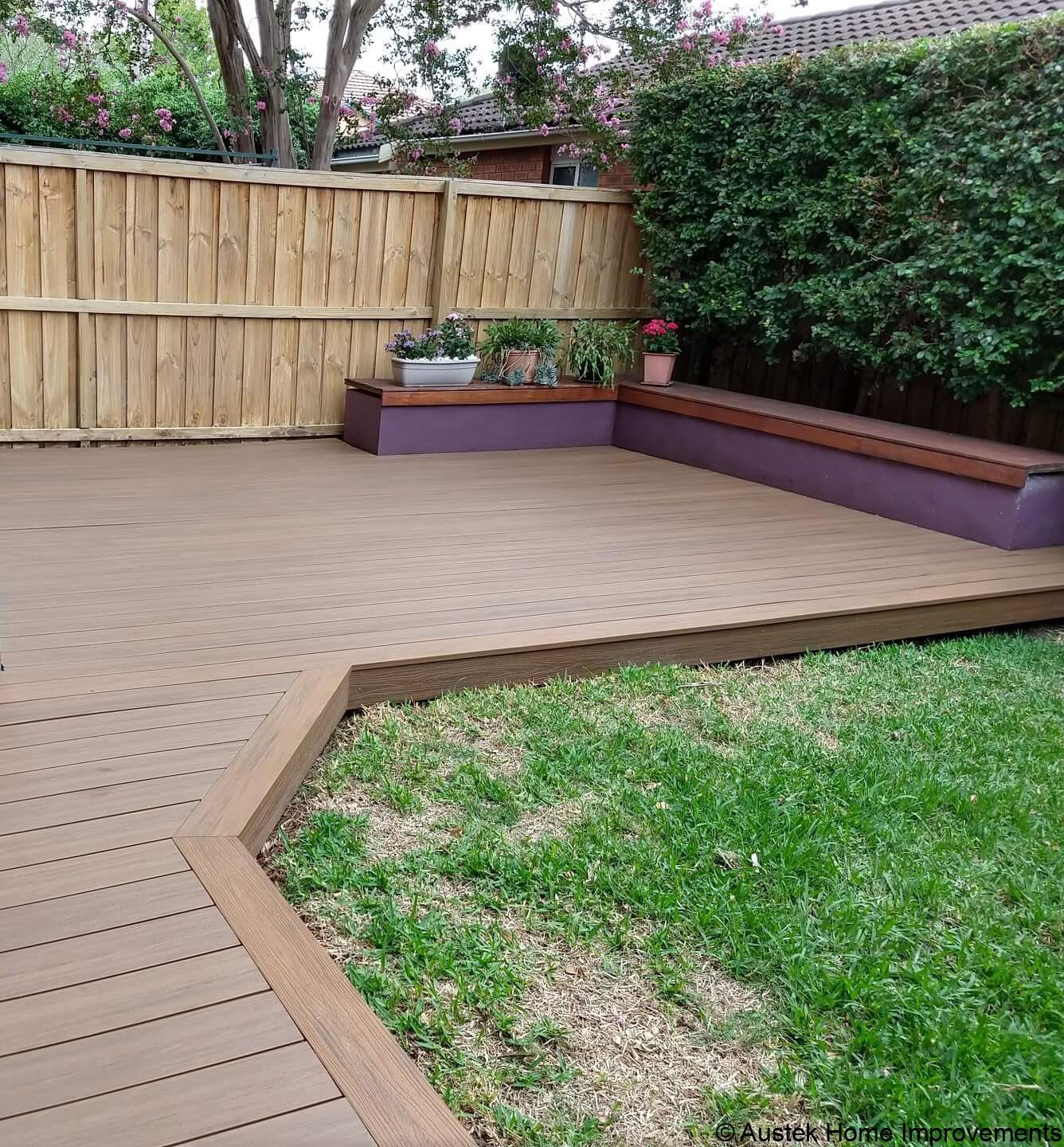 Ultimately we here at Austek want to make your decking experience as smooth and easy as possible. That's why we also pride ourselves on our personal and professional service. Our dedicated team is ready to help you every step of the way and we guarantee you you'll be satisfied with our efforts. Our team's depth of experience and knowledge coupled with a good understanding of the community's wants and needs means we won't be beaten for that personal touch. So whatever your decking needs in the Sutherland area, give us a call today!