The Best Deck Builders In Parramatta
Outdoor living is a critical part of the way we as Australians entertain. Enjoying the great outdoors is part of loving this great country of ours. Aside from the physical act of accommodating a large group of people in your space, an outdoor setting provides a lovely idyllic setting for you and your family and friends to enjoy each other's company in a relaxed and beautiful environment.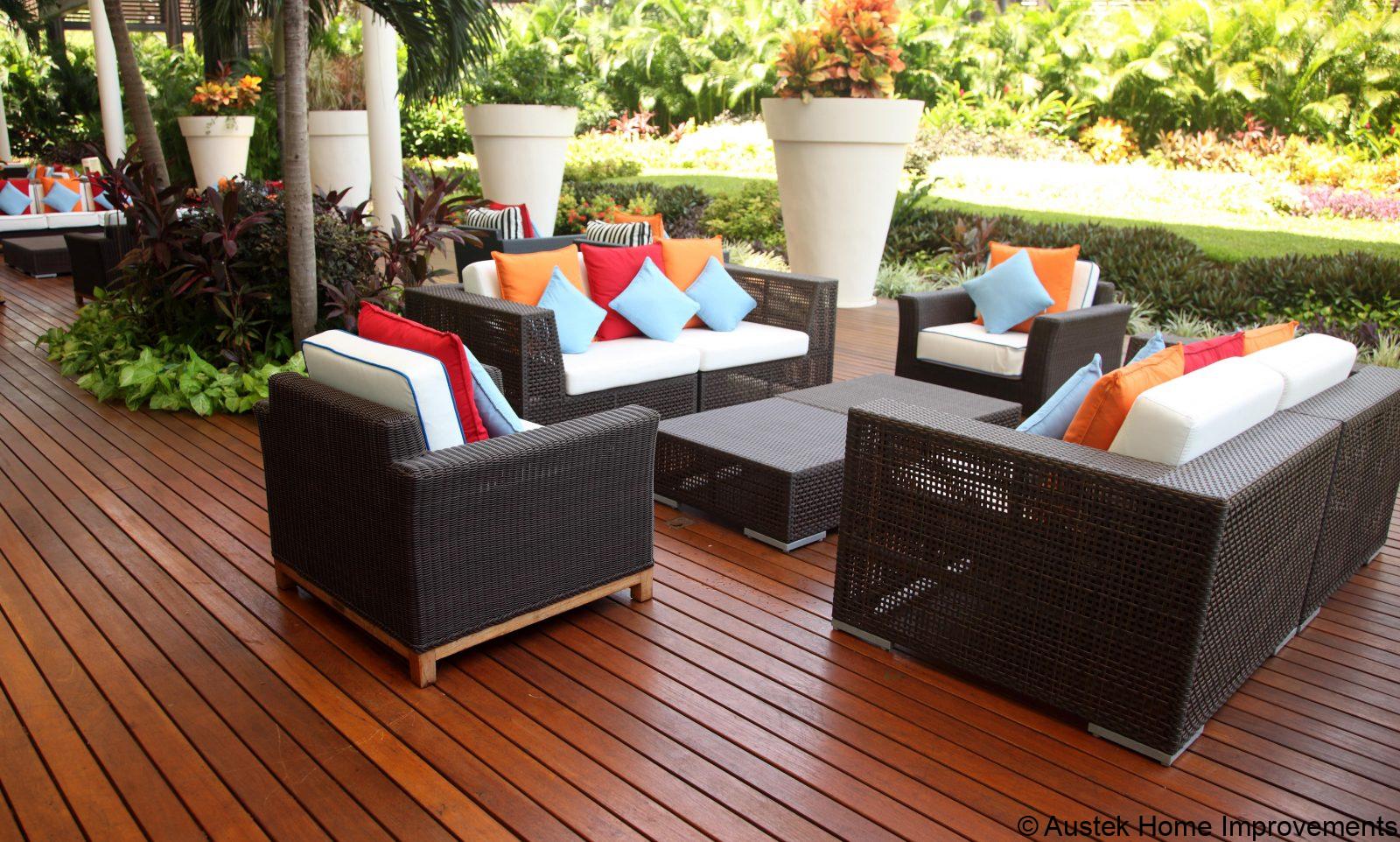 Do you have a vision for your backyard? Perhaps you're starting with some lush greenery, or just a brown patch of dirt that you've been "meaning to get to". Whatever the state of your outdoor area, if you want to do something about it, then here at Austek, we're ready to help you take the idea from your head into the real world.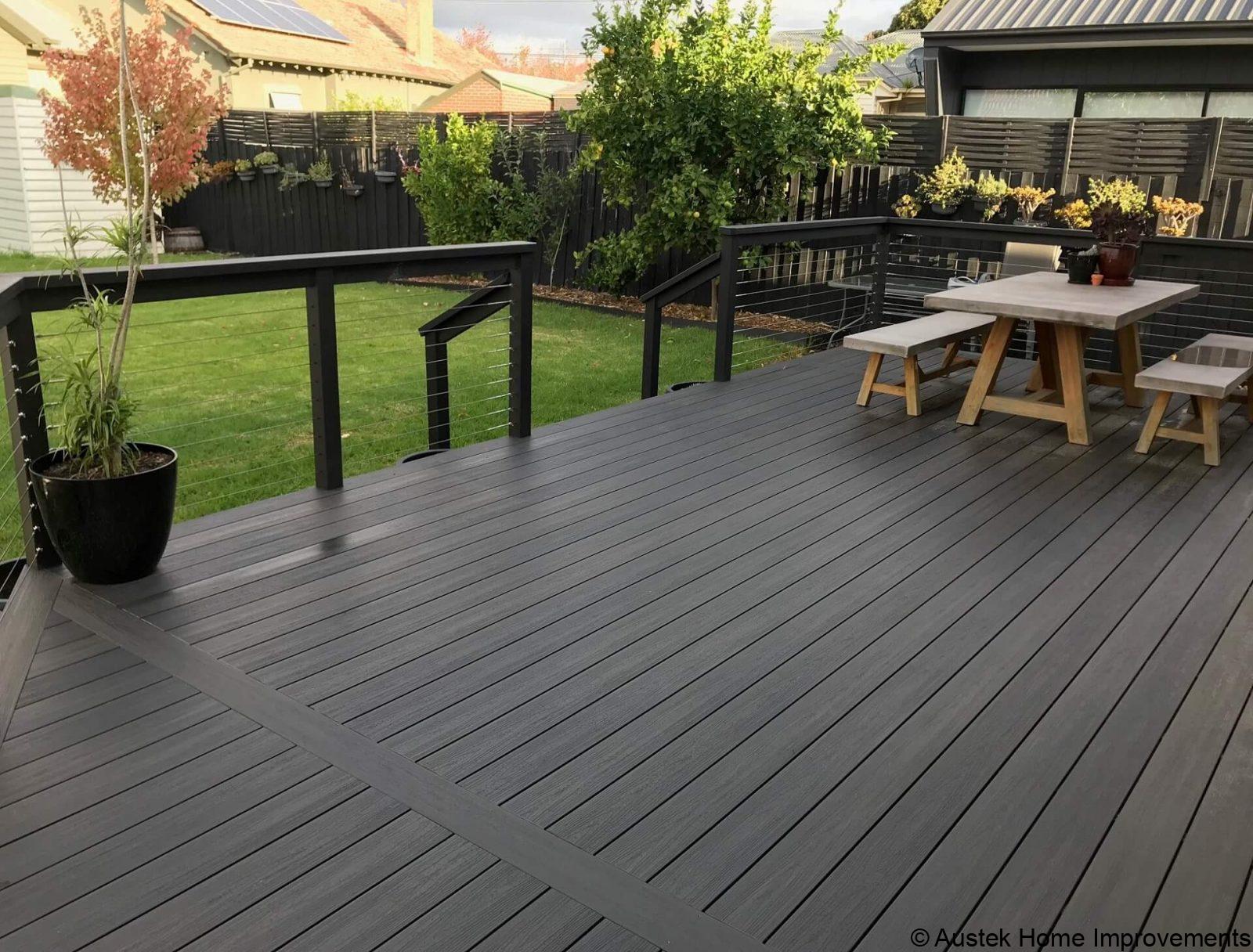 If you're looking for a deck builder in Parramatta, then we have you covered. Our deck builders are known throughout the Sydney area for the attention to detail and care they apply to inspecting the location you wish to build your deck, guiding you through the myriad of choice in regard to appropriate materials, right through to the processes of design, construction and finally installation.
Whatever your decking needs in Parramatta may be, Austek is used to harnessing the unused space in your backyard, and combining it with an Austek pergola, you can enjoy your outdoor space year-round. We build the strongest decks in Parramatta guaranteed. Using traditional pine or hardwood joists or more modern fully galvanised bearers and joints for a lifetime of maintenance-free entertaining. Our team are well versed with all of the deck construction tips and tricks that speed up the job, increase deck durability and improve quality, all while keeping the costs down.
Far and away the most popular material for decking is wood. At Austek we have a plethora of options available to you depending on your individual needs and style. With modern treatments what they are, we can even offer wood that is water and fire resistant - achieve that right-up-to-the-water look with your decking next to your pool, and be assured that if you do have a fire approaching our decks will stand up to more than others.
Austek Home Improvements was started to give customers a more personalised yet professional service and has been supplying and installing quality home improvements for 30 years.
From traditional pine to merbau, spotted gum, ironbark, jarrah, silver top ash and blackbutt, we have a kind of timber that will suit any taste and budget. For those with a safety concern, blackbutt is probably the best option as it is the most fire-resistant out of our range - plus it looks beautiful in its natural state.
For those after a more affordable option, the softwoods like pine might be more to your tastes. While it's not necessarily as hardy or durable as the hardwood options, when they're treated and sealed they can give you some resilience.
An emerging trend in decking material is something very modern but it is becoming more and more popular. This new innovation may strike your fancy. Composite timber is a material made out of wood dust and resin. Together this creates a denser and hardier substance that has the appearance of wood but it is far stronger and more durable. In fact, composite decking is believed to last 30 years or more.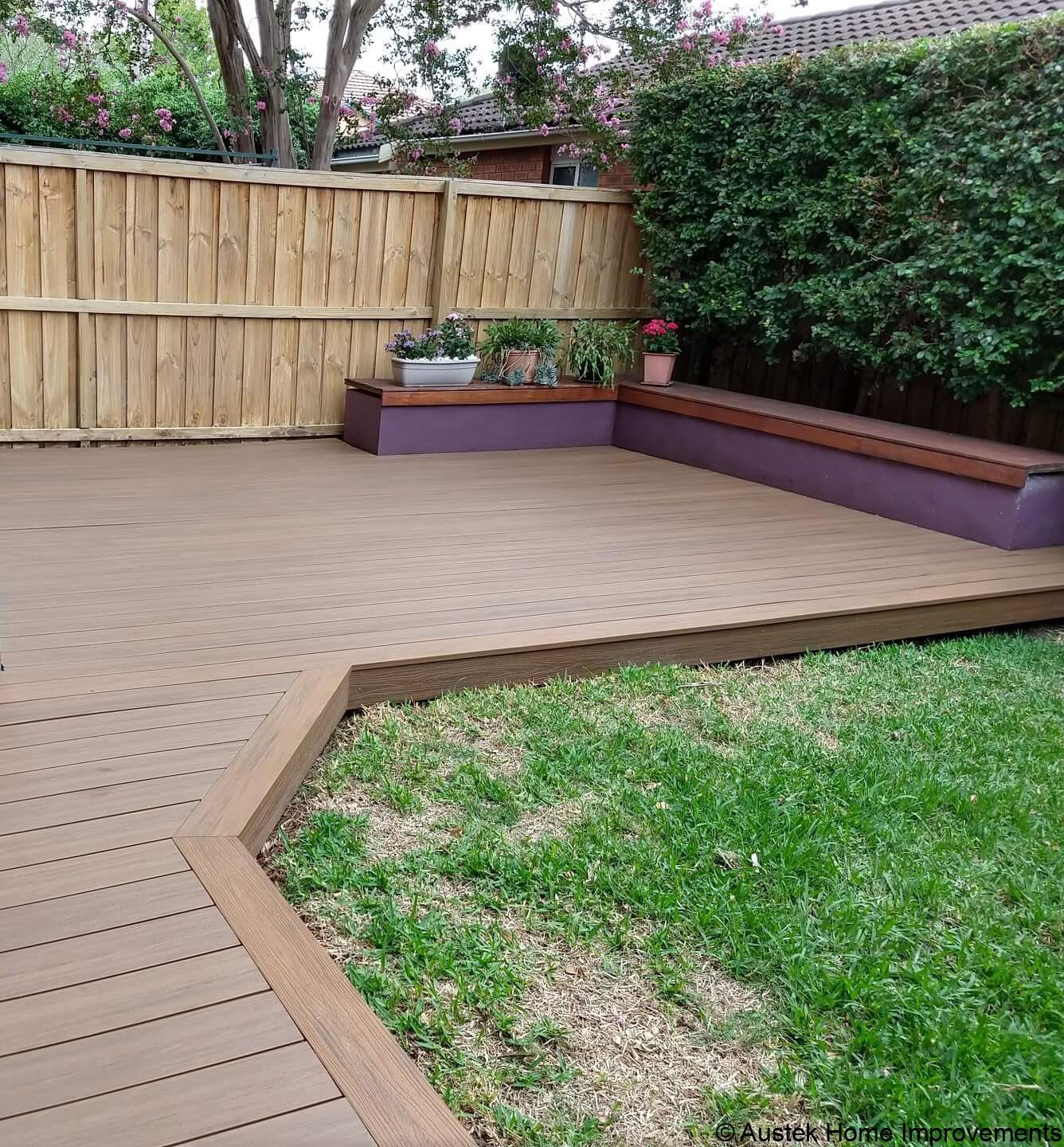 Build the Best Deck for your Property with Austek
Not only is it long-lasting, but it is also made with materials that would otherwise be used for waste, which makes it a sustainable process - if this is another concern of yours, then choosing composite decking is also what's good for the environment. Here are some more benefits of choosing to use composite decking:
Made using eco-friendly materials.
No oiling or painting required.
Resistant to root and decay.
Mould and mildew resistant.
Termite resistant.
Wide range of colours.
Once we've consulted on the construction materials, you just have to give us the parameters, we'll finalise a design with you and you can sit back and relax while we take care of getting council approval and all the other administrative headaches - the next time we check in with you will be to see how you like your new deck!