All Your Decking Needs In Lane Cove Handled
The humble Australian deck is one of the staples of what makes life so great in the lucky country. The ability to enjoy the company of family and friends, enjoying the weather and maybe a swim as you relax in the backyard, a choice beverage in hand and a nice smell coming off the BBQ? Does it get much better than that?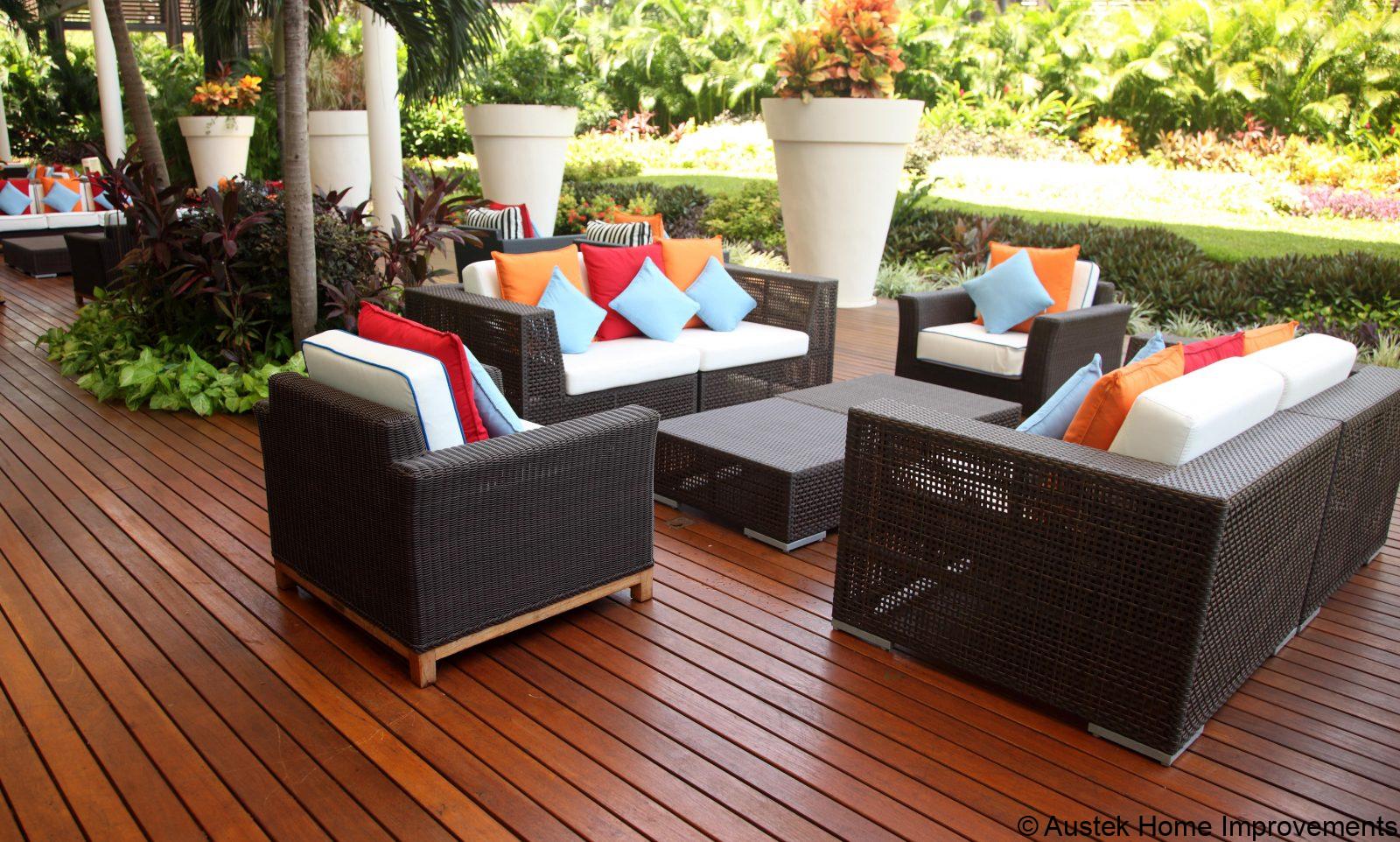 We understand that sometimes the planning for the outdoor area of the dream house can fall by the wayside. With the headache of dealing with the planning and execution of the house itself, the outdoor area can often feel a bit like an afterthought. But if you're interested in making your house have more appeal and value by adding some decking in the Lane Cove area, then we're here to help.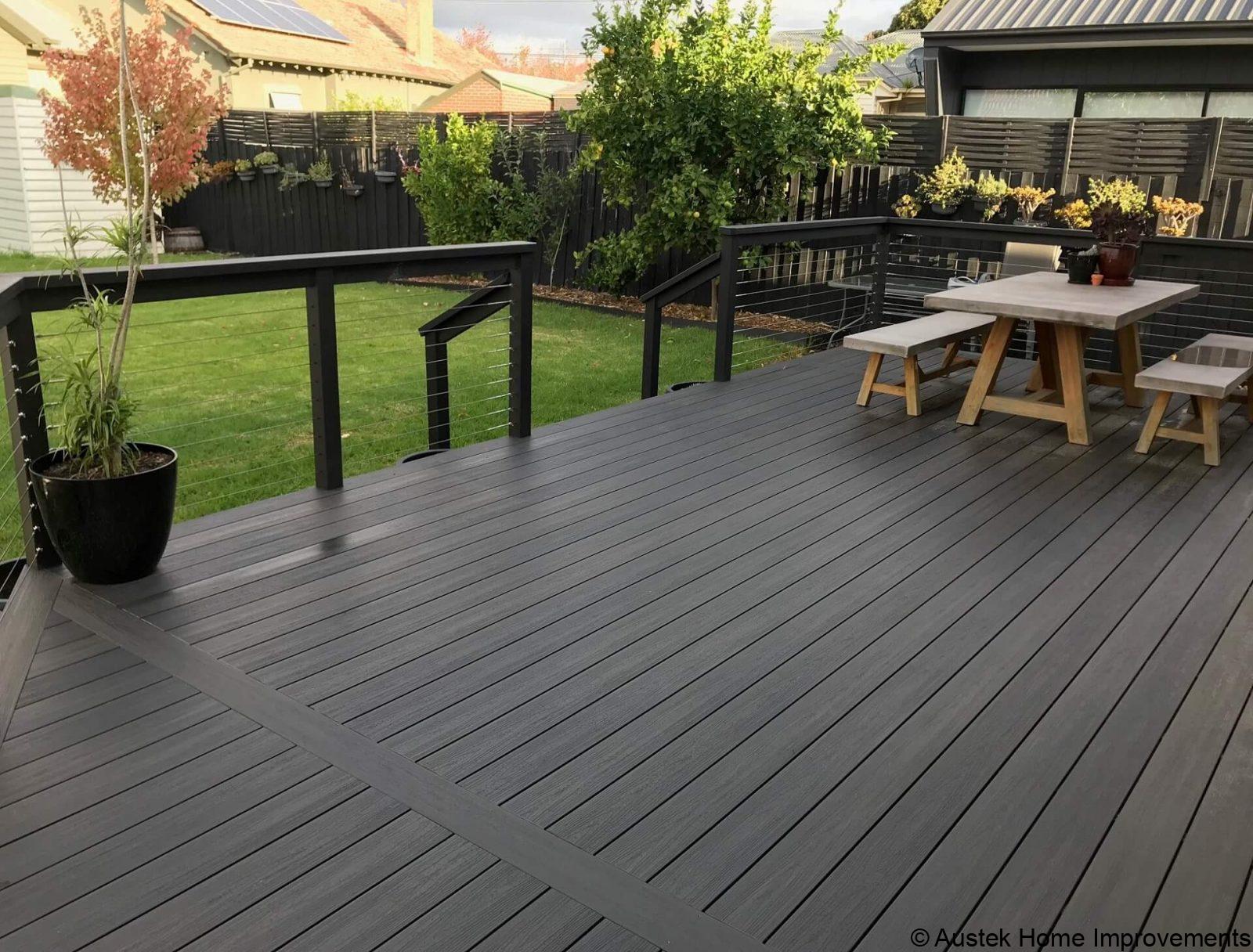 Having extra space to entertain, or just enjoy yourself with a good book is a great way to give your property the edge in the neighborhood. At Austek Home Improvements, we strive to provide you with the best outdoor settings and furnishings available. With over 30 years of industry experience, we want to make it as easy as possible to add decking to your Lane Cove home and start to enjoy your outdoor space as much as you currently enjoy your indoor space!
But why pick Austek? We know you have plenty of options when it comes to who you want to help build the decking for your home. Well, our aforementioned 30 years of building decking and other outdoor furnishing for our clients means that we've had time to establish a reputation for several positive business attributes, things we pride ourselves on and the things you can rely on that set us apart from our competition.
Firstly, we offer an easy and hassle-free process. Many of our clients don't have the time or interest to "go into bat" for their outdoor settings, and we know many projects can buckle under the weight of all that red tape. At Austek, we have an initial consultation with you where we determine the size, make up and dimensions of your dream deck - and that's all we need from you. We take care of the rest of the building process, including the headache of dealing with council and strata approval.
Austek Home Improvements was started to give customers a more personalised yet professional service and has been supplying and installing quality home improvements for 30 years.
Everything from that to the planning, obtaining of materials and building - ideally, the only time you'll have to deal with us again is when it's time to pay the bill!
Another thing we're known for is our access to the very best of materials for your decking needs. We offer the latest and best in modern hardwood flooring, as well as options like composite flooring and some imported softwood options. These can cater to design, sustainability and budgetary constraints, depending on your own personal preferences for aesthethics and materials.
If you're looking for a traditional, warm aesthetic for your decking, it's tough to go past the beauty of a hardwood timber deck. We have a number of different species to choose from, including Merbau, Blackbutt, Ironbark, Australian Beech, Tallowwood. These are all locally and sustainably sourced and make for beautiful decking with their natural finishes.
If you're looking for something that has a similar sturdiness to hardwood timber but none of the maintenance hassle, then composite may be the option for you. Made from a mix of wood wool and resin, it is a strong decking material that is also fire resistant. It is made primarily from material that would otherwise be waste so it is very sustainable. It can also be stained with a variety of finishes to make it look a certain way that will match your overall aesthetic.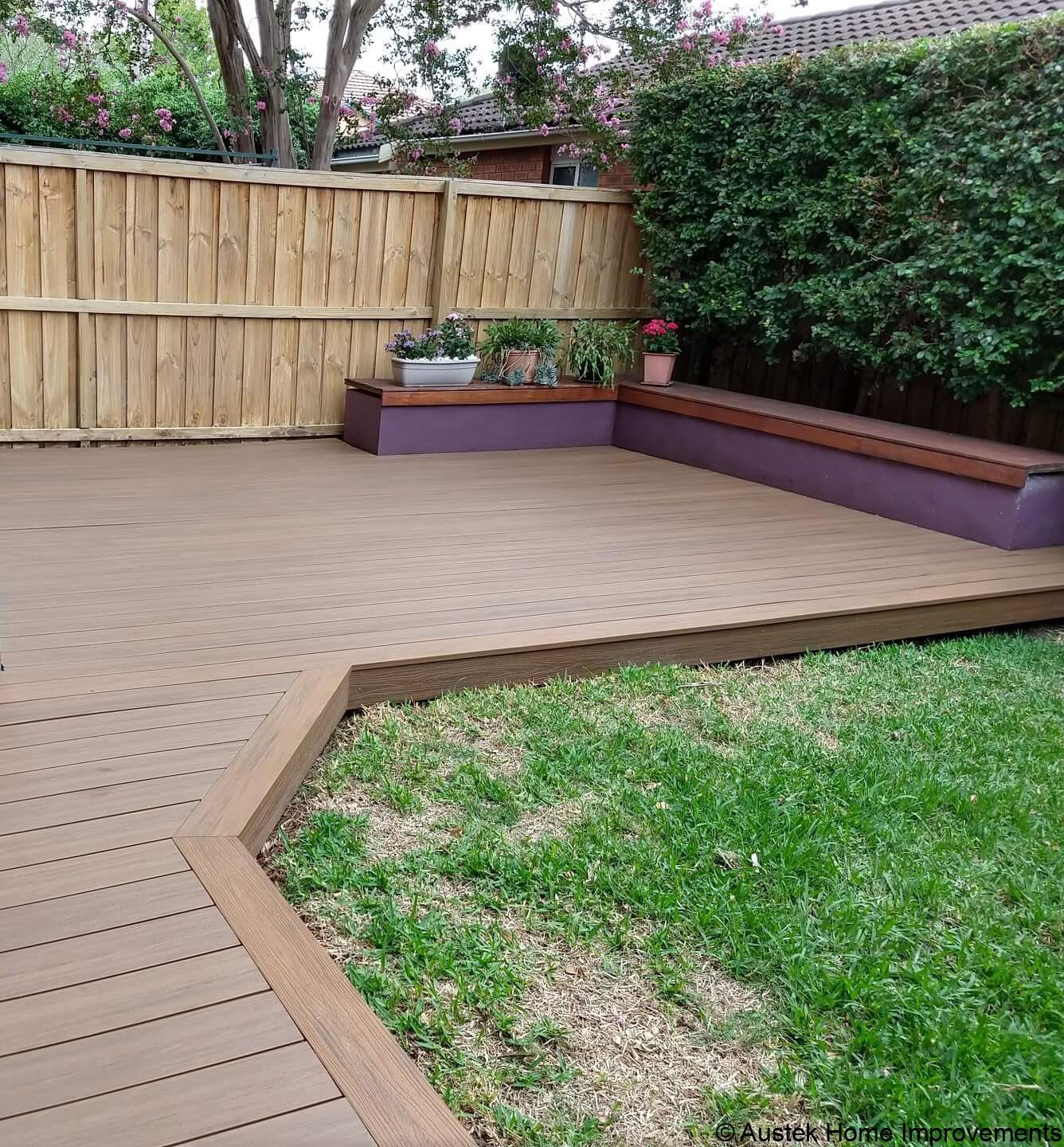 If you're looking for a natural wood but you find the hardwood options a little out of your price range, then the softwood imports might be worth considering. We offer options like Pine and Spanish Cedar. These are beautiful woods, they just don't have the same guarantee of longevity that comes with their hardwood counterparts. Still, with proper maintenance they can last 15-20 years.
So with our dedication to a hassle-free approach and our access to the finest of materials for your decking needs in Lane Cove, we here at Austek believe we're the ideal choice for your next decking project. Call us today!