Carports In Windsor
Austek Home Improvements have been providing the best of carports in Windsor for over 30 years. Australians love our cars, we give them names and form attachments to them, and to some they're a member of the family. So they deserve to be protected from the harshness of the elements, such as sun, wind and rain. Moreover, the harmful Australian weather especially the sun can soften your car paint as well as can cause damage to the interior by penetration if the cars are not well protected under carports. Keeping your vehicles protected against Australia's weather extremes is a stress reliever and an insurance for their longevity.
We build carports in the Windsor area that are resilient and tough enough to withstand whatever the harsh Australian climate can throw at it. Our experienced team of designers and builders work with you and the function and design of your home or business, to create something that will not only protect your vehicle but will inherently add value to your property. We use a range of colours, roofing styles and different finishes and materials to give our clientele plenty of customisation options to create stylish and practical carports that meet your requirements.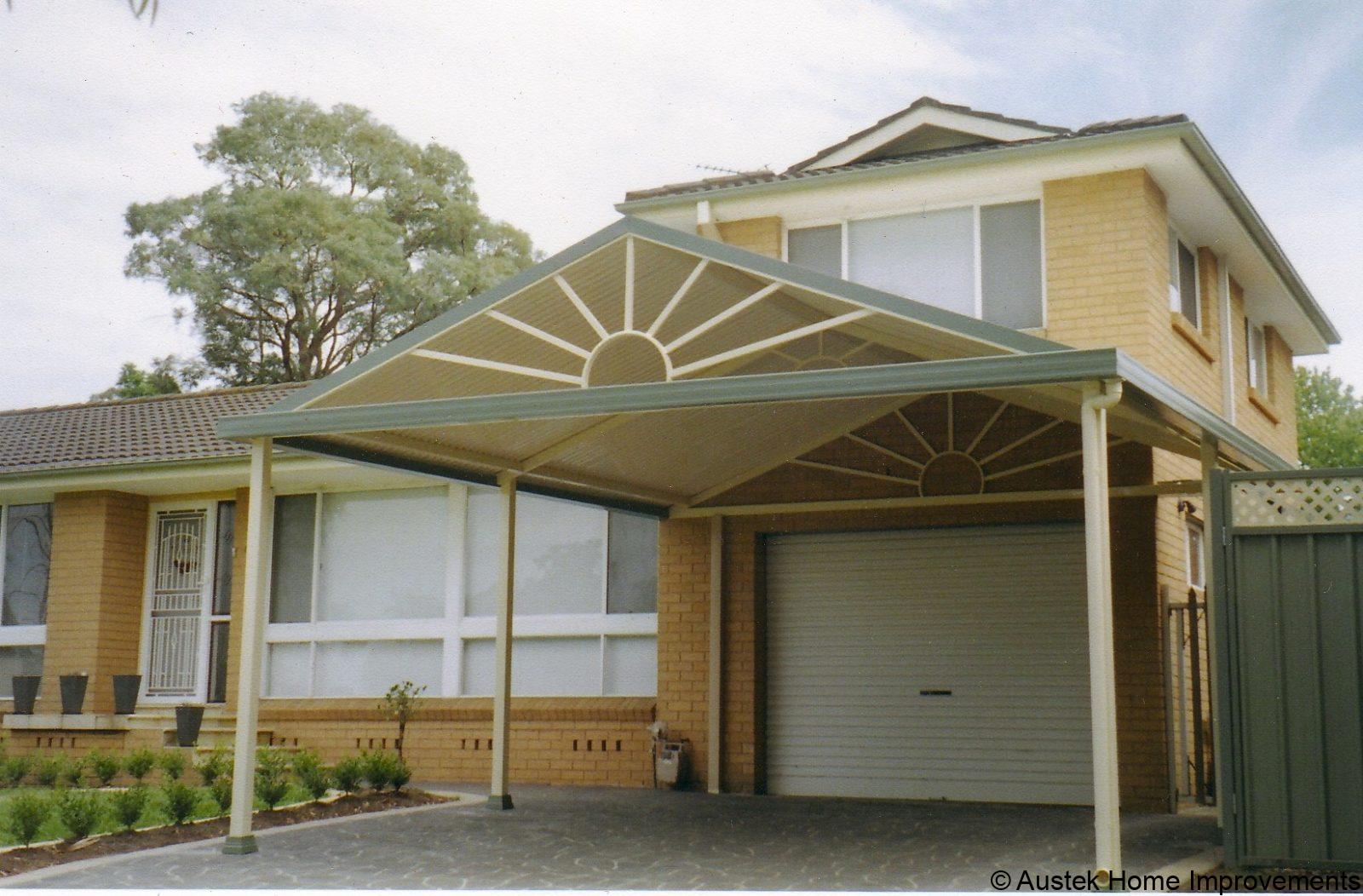 But why pick Austek for your carport installation in Windsor? We combine years of industry experience with a cutting-edge knowledge of product. Our use of colorbond steel is a good example of this. This iconic Australian product has emerged as one of the world's most advanced building materials over the past half century, and we've been using their products since our inception as a company.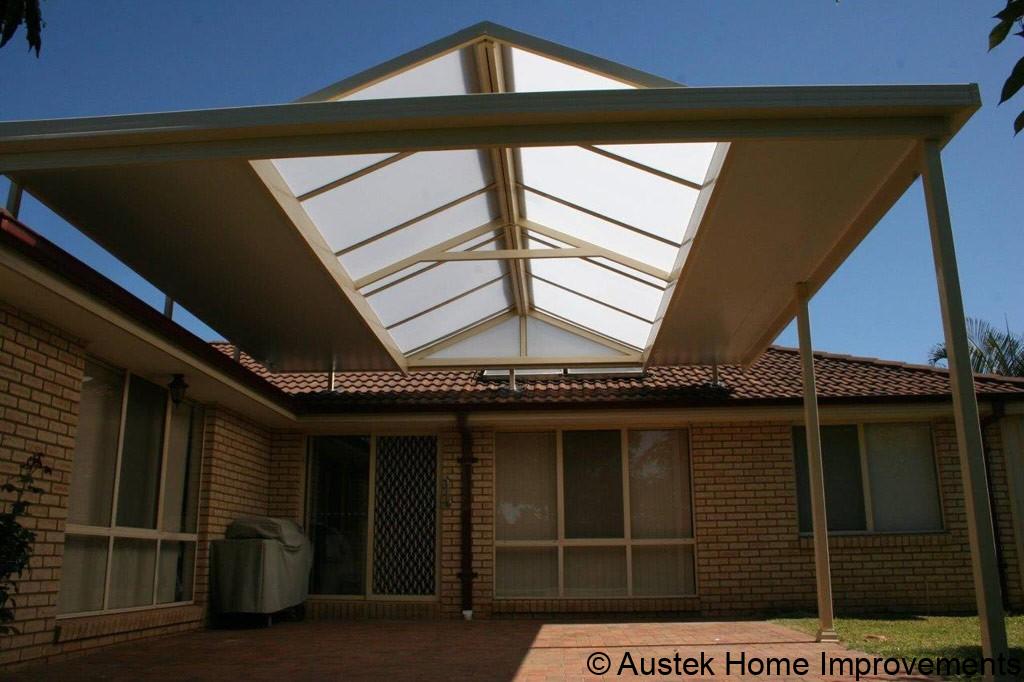 The reason for its ongoing popularity is based in its sleek and elegant looks as well as its durability and performance under the considerable thermal pressure of the unique climate challenges posted by the Australian sun. We have the full range of classic and matt finishes available to our clients.
But our relationship with colorbond is just one of the reasons why we are the best company to handle your carport installation in Windsor. Our team brings some of the strongest expertise, skills and designs for carports with over 30 years of dedicated experience serving the NSW community. Through this time, we have served the needs of countless homes and businesses across Windsor, and other surrounding suburbs.
Over the years of serving the community, Austek Home Improvements has become known for our personal & professional service. This means you can be assured that from getting a quote through finishing the job, the level of service provided will be second to none and we'll do everything in our power to ensure your vision is satisfactorily executed by our passionate team.
Another thing we have become known for is the high quality of our materials we use. We guarantee that the materials we use will perform to the highest of standards and withstand the most rigorous of tests and conditions. In addition to the colorbond materials we highlighted earlier, we also offer sturdy, UV resistant polycarbonate. This lends itself to another thing we have become known for which is strong & weather resistant installations.
Austek Home Improvements was started to give customers a more personalised yet professional service and has been supplying and installing quality home improvements for 30 years.
Perhaps most importantly, we're known for facilitating an easy & hassle-free process. We know that renovations of any kind can be a headache, and we do our level best to try and alleviate some of that pressure. Every carport our team creates in the Windsor area is a unique and custom design that we work closely with the client on.
We consider your style preferences, lifestyle habits and existing property aesthetics. We start with an initial consultation where you can outline these preferences, and our team will use their knowledge and experience to work with you to create an action plan. From there, we take the stress out of your hands as we handle the council approval process, material supply, planning, design and installation.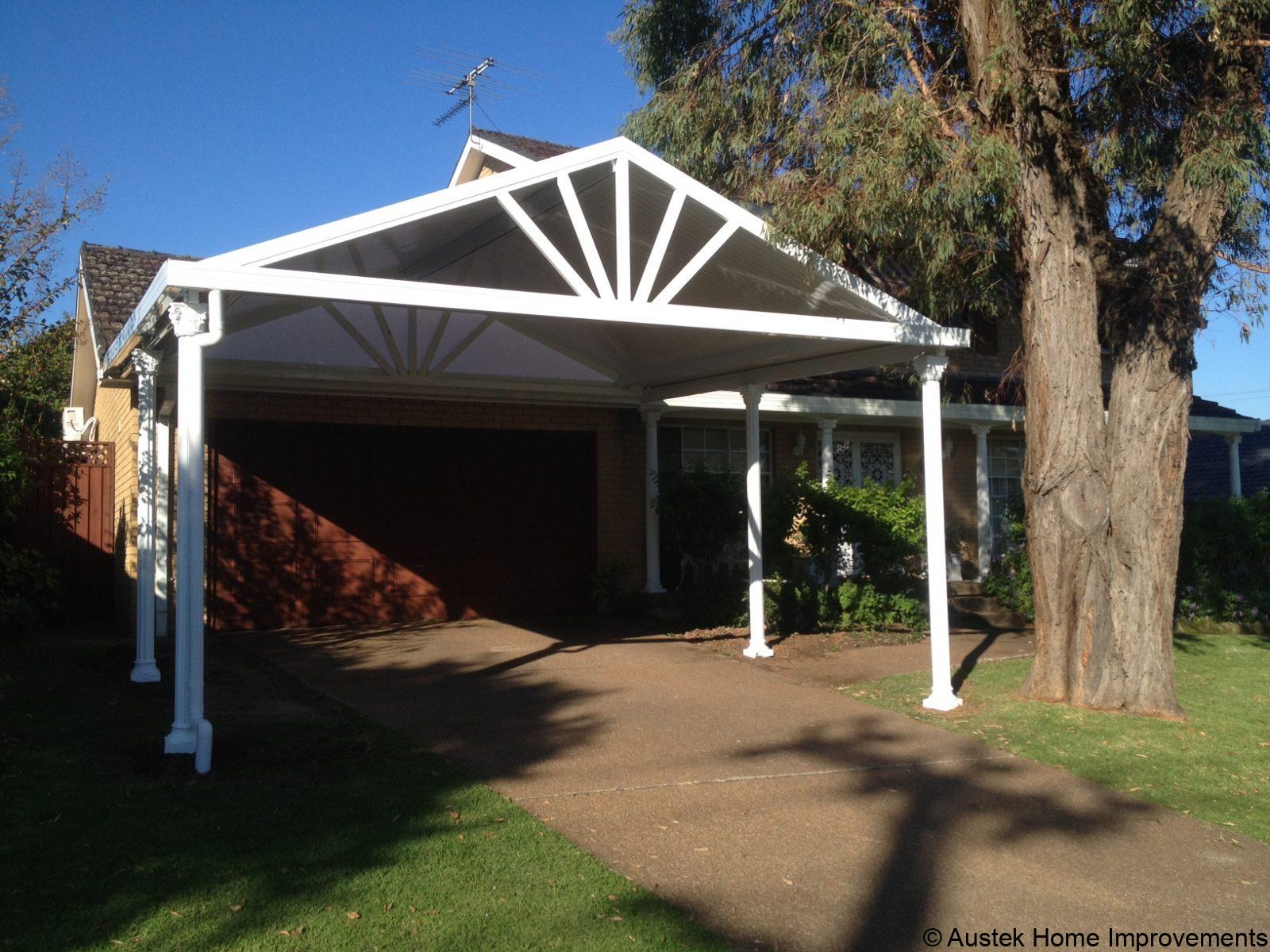 So if you're thinking about adding a carport to your property in Windsor, get in touch with our experienced team for industry-leading advice and service! Call today!