Durable Carports in Penrith
Whether you are looking for a carport for your home or for multiple vehicles for your business, Austek Home Improvements are the builders to call.
We add value to your property with not just the functional shade and shelter for vehicles, but with the visual appeal and longevity you can expect from every build.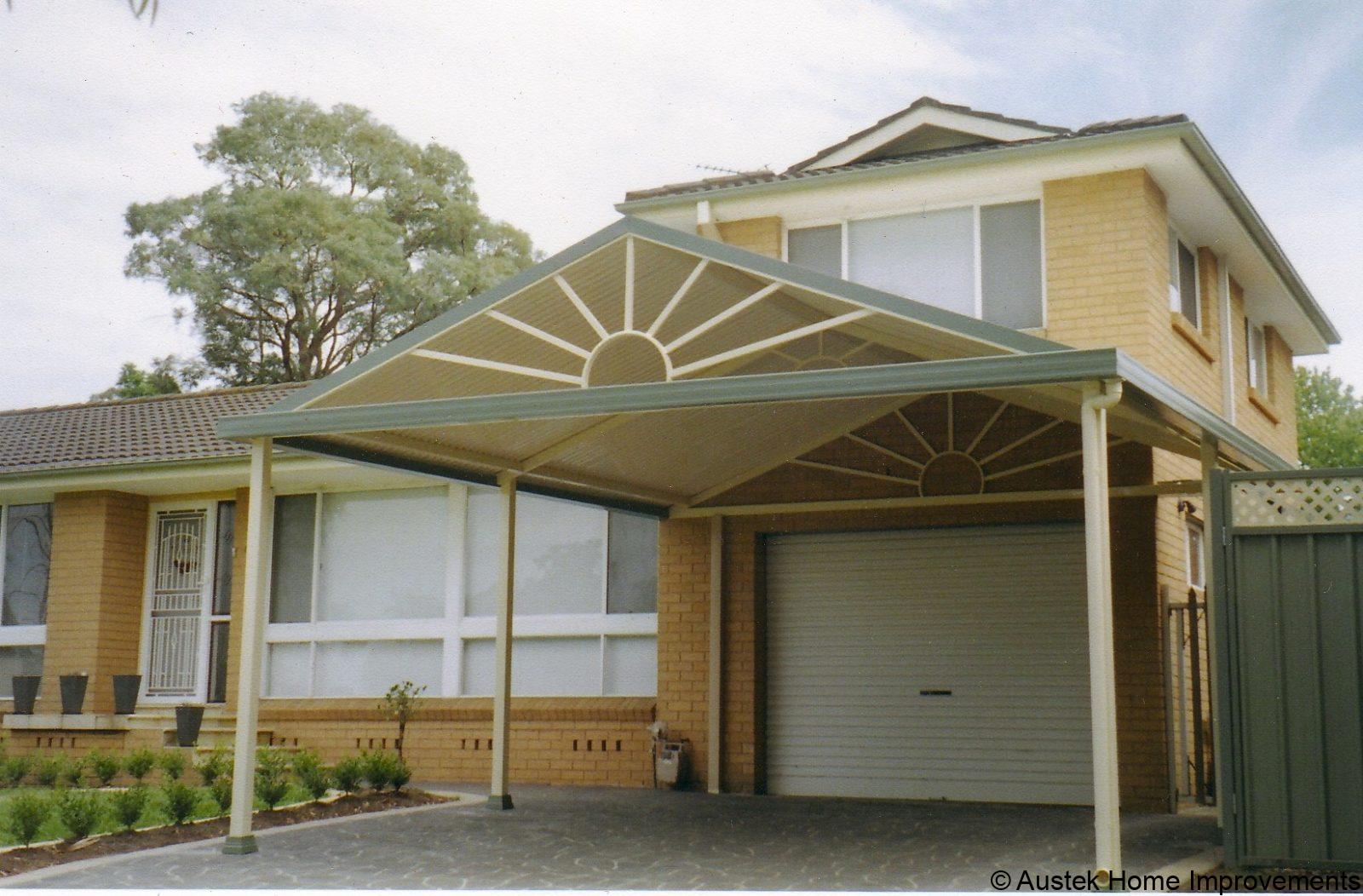 It's why we have become of the leading carport builders in Penrith.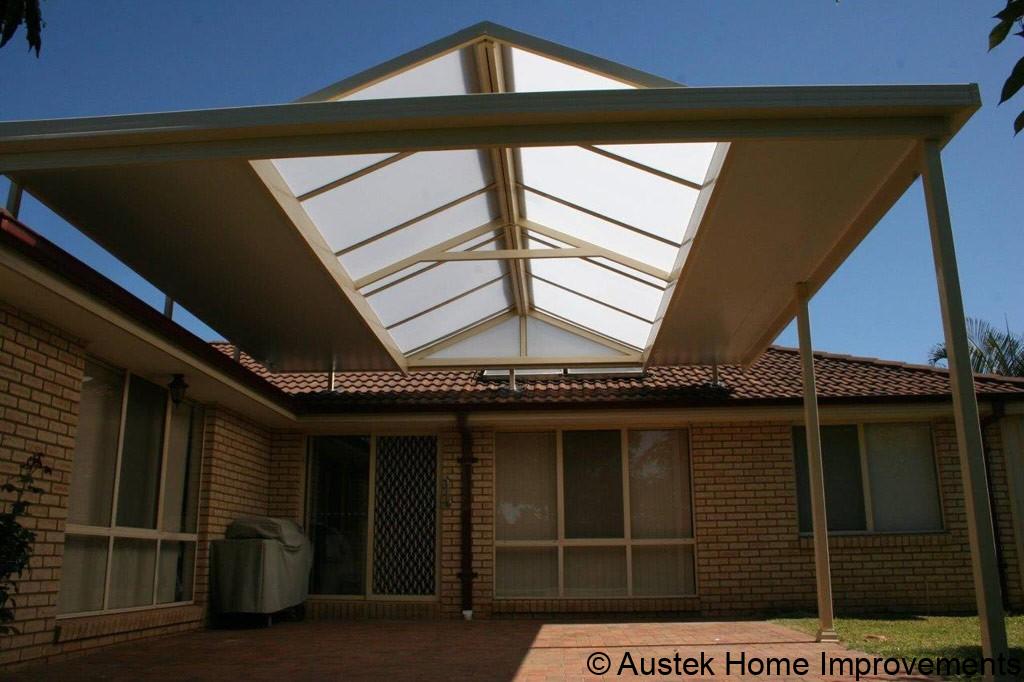 Every Carport in Penrith Isn't Built the Same
Our Colorbond carports offer a sleek carport that won't warp or get eaten by termites
Insulated roof carports provide a modern climate control solution for your vehicles
Polycarbonate carports bring a lot of light into your parking lot, with rounded design
We go through all the design options possible for your new carport with you
All carports at Austek Home Improvements are strong, weather-resilient and covered by a workmanship warranty
A Design to Suit Every Home
All carports that we create in Penrith are a custom design. And as are individually different and unique as you.
Select from designs in flat, skillet, gable, Dutch gable, hip, or dome in a range of materials. And we'll build you, your ideal carport for your home or business in Penrith.
What Else You Can Build a Carport For?
Besides sheltering a car, installing a carport can be a great way to provide ample shelter you need for your motorbike, boat, or caravan. It's the reason why many who already have a great garage installed may also invest into a carport. With a carport, you can provide ample storage to all the vehicles you use or make it easier for your guests to get a good place to park.
Austek Home Improvements was started to give customers a more personalised yet professional service and has been supplying and installing quality home improvements for 30 years.
Austek Home Improvements – The Easy Choice
We make it simpler than ever to build new carports for property owners in Penrith. Our construction team has over 30 years in the industry, building carports to meet a range of different requirements. Our customised designs, planning, thorough handling of paperwork and the results we leave our clients has made us a name that other carport builders have got to contend with. So, you can know that you can really trust us to handle your carport.
And don't worry – we take care of cleaning up all the mess once we're done.
Commercial Carports – Building a Business
Looking to build commercial carports to protect the vehicles of your customers or staff? Our builders are experienced in that too. Austek's home improvement builders have designed, planned, and built the carports for offices, shops, and other hospitality venues.
You can call our construction crew and we'll take care of managing the project completely. Besides working out the details of the carport or several you are hoping for, you don't have to worry about doing anything else when you sign on with Austek for your project. We'll complete the task within the set time and budget, with impressively stunning results.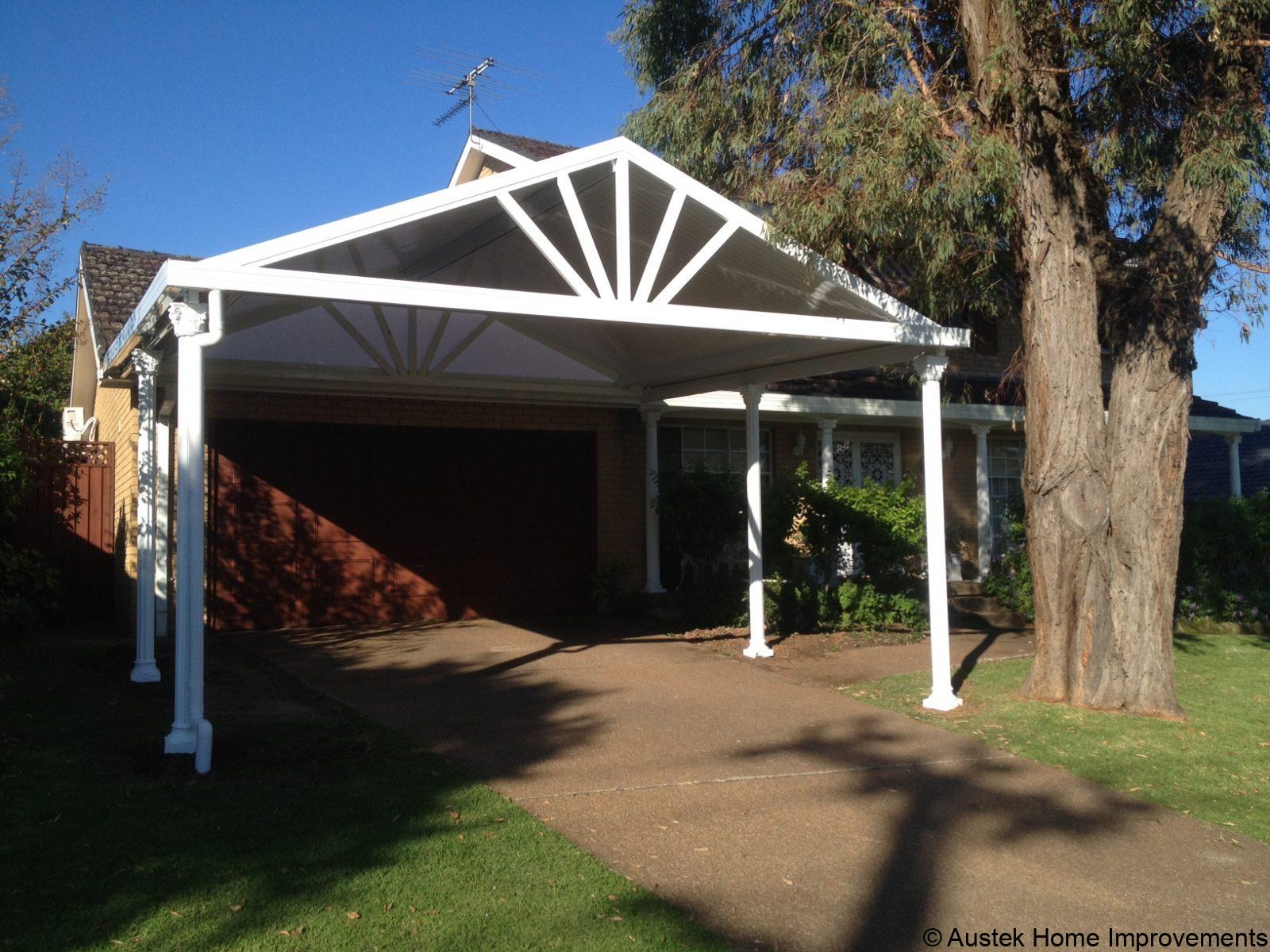 Expect Quality That Adds Value
Raising the value of your property is another great reason to invest into building a carport. It's not hard to see why. Everyone gets attached to their vehicles; whether for the price they've paid, the beauty of their car or how much they rely on it to get to places. So, it only makes sense that potential property buyers will appreciate a well-constructed carport on the property too.
It only takes a phone call to get started! Our team at Austek Home Improvements are very professional and helpful when it comes to taking your call. Just dial 1300 765 895 to quickly get in touch. We get back quickly to each enquiry and sort out an appointment to meet you to start talking about your new carport in the area you want it built.
How close to the boundary can I build a carport?
Carports in Penrith need to be 500mm from any lot boundary at a minimum. For more information on the specifics of where you can build a carport on your property, please check with your local council.
Do I need council approval for a carport in NSW?
Most of the time, you will need to apply for council approval if you are looking to build a carport in NSW. This is the same case if you are looking to build a carport in Penrith. Look up your local council's guidelines for more information.
How do you make a single carport?
A single carport in Penrith is usually 3m wide. Before building a single carport, you need to get approval from your local council. Then you need to properly locate your amenities such as water, electricity, etc and ensure you don't damage them.
As for tools, consider hiring if you don't think you will get a lot of repeat use out of them.
You will need a lot of the basic building tools for this, such as a shovel, measuring tape, hammer, saw, carpenter's square, adjustable wrench, spirit level, ladder and possible more. You will also need the appropriate power tools to cut the materials to size.
You then need to section out the carport, dig out holes for the posts, fix them with concrete, put in the posts and secure them in place, then mark out and cut the posts from the top so that the roof will be level. After this, you can attach the beams and rafters, as well as the gutter and downpipe. Once this is done, all you need to do is attach the roof.
Remember to try to keep your carport away from spaces under trees and wear the appropriate safety wear during the entire process. You should also regularly clean your carport gutters to keep your home area more fire safe. If you are not very handy or lack the time for this long process which requires a great deal of physical work and attention, consider hiring professionals. Austek Home Improvements is known for making durable and stylish carports in Penrith, that can be customised to match with the style of your house.