#1 Carport Builders In Parramatta
The unique attachments Australians have with their cars might look strange in some cultures. The French tend to bash theirs around until they're unrecognisable and just replace them (well, according to Clarkson and co.'s account of events anyway). But here we let our kids name them, from emotional attachments, and afford them a space in the family some reserve for faithful pets.
With this level of regard for our humble people movers, the need to give them adequate protection from the harsh Australian climate is something most of us would want to take care of. A staple of the Australian driveway, the carport is a vital addition to any home - whether in the Parramatta area or beyond. At Austek Home Improvements we're your experienced and dedicated partners in this project.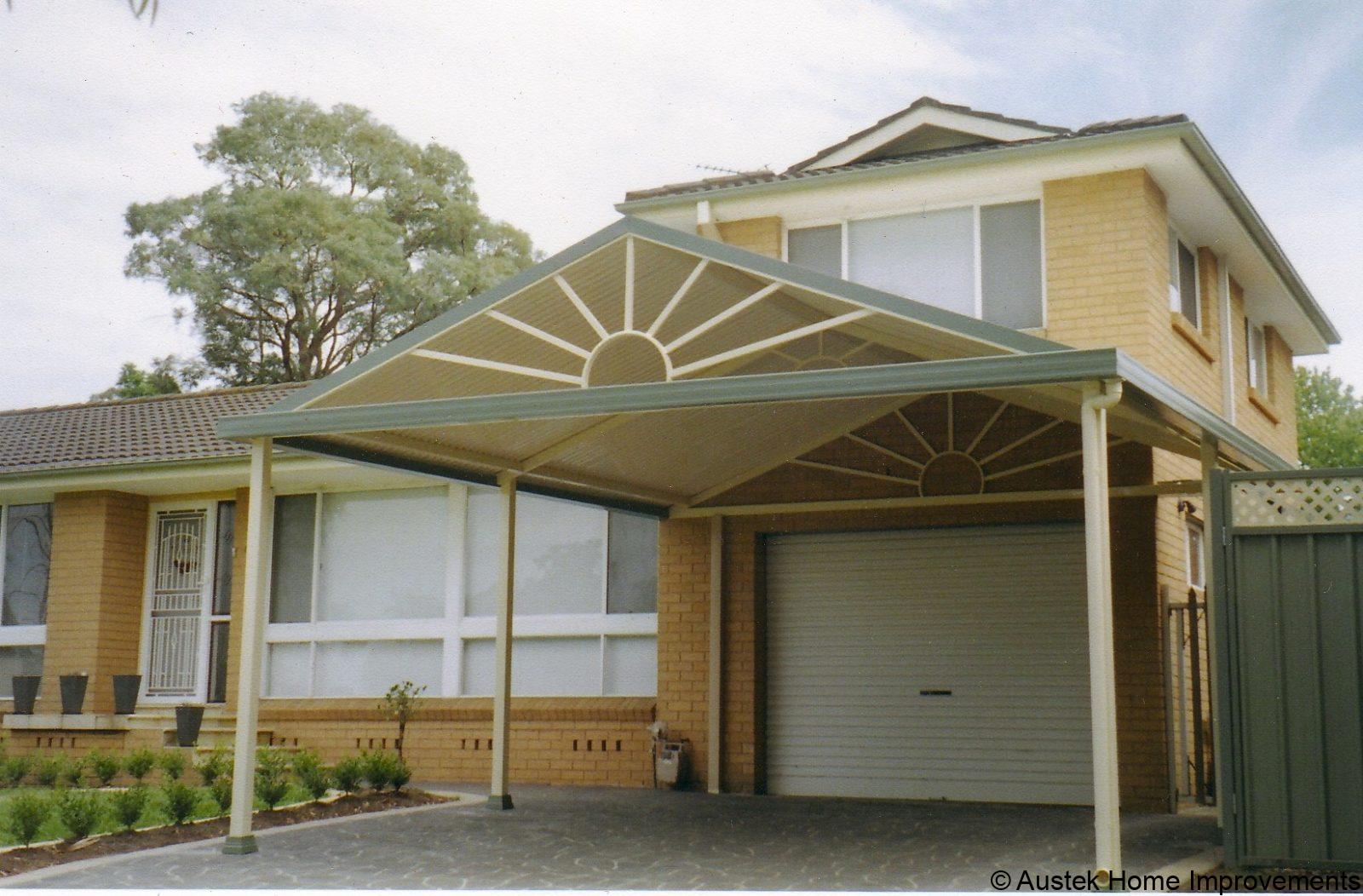 With over 30 years of experience serving the community, Austek Home Improvements want to make your life as easy as possible when constructing your ideal carport. We know that renovations can be somewhat headache-inducing, especially when you consider outdoor additions are for some an afterthought that comes only after months of working on the house itself and watching it take shape. While this is an exciting process, it also makes sense to not be too keen to repeat it any time soon. That's where we come in.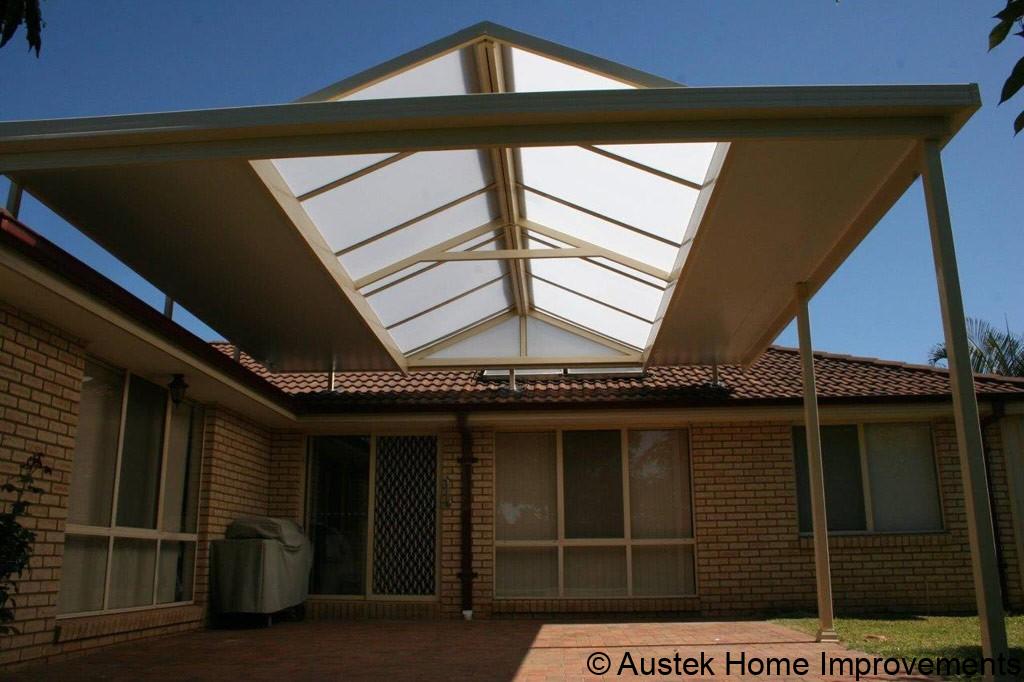 One of the things we pride ourselves on is our hassle-free customer service. We'll have an initial consultation where you outline exactly what you want out of your carport, and our team will take care of the rest. Everything from council approval to measurements, material ordering, and obviously construction are things we will take care of for you. All we need from you is some times that'll work for you.
But hassle-free customer service is just one of our company's strengths. In our more than 30 years of serving customers in the Parramatta area with their carport needs, we've become known for several vital attributes. One of them is access to the very best materials. Depending on your preferences, of course, we're able to supply you with timber, aluminium, Colorbond steel and polycarbonate options, to give you the look and feel you want for your carport area.
One of the most common building materials for outdoor use is timber. We have multiple species of hardwood timber available for use in the construction of your carport, such as spotted gum, ironbark, jarrah, silver top ash and blackbutt. Blackbutt is recommended for particular instances where the deck may need to be fire resistant, such as in areas with a high instance of bushfires. There's nothing like natural timber for aesthetics, but it doesn't offer much more than shade protection.
Austek Home Improvements was started to give customers a more personalised yet professional service and has been supplying and installing quality home improvements for 30 years.
Another common material is Colorbond steel. Colorbond is a well-known steel brand in Australia that has become one of the most trusted go-to brands for outdoor furnishings in its 50 year history. We're proud to stock Colorbond's products for your use and we can guarantee their quality for building a carport.
Another material that has increased in popularity over the years is our polycarbonate options. While yes it is a kind of plastic - and we're aware of the nasty and somewhat cheap connotations of that - the fact is modern polycarbonate looks more like glass than plastic. It also has a unique multilayered manufacturing process, which makes it devastatingly effective against the Australian sun. It filters out 99.9% of UV rays. It's also break-resistant, flame-resistant and self-extinguishing, making it ideal for Australian bushfire conditions.
So whatever your needs might be for a carport in Parramatta, our dedicated and experienced team will be there to help you every step of the way. We'll be able to advise you on which material is most suitable and then give you an unparalleled level of customer service and care. If you've been thinking about adding cover to your car and expanding your property - while also giving it a value boost - then don't wait any longer. Call us today and in no time at all you could be enjoying the benefits of a carport today!