All Your Carport Solutions For The Hawkesbury
Are you looking at adding a carport to your property or business in the Hawkesbury? With the unpredictable weather patterns in that area over the past few years, no one could blame you. After all, we as Australians love our cars, form emotional attachments to them and give them names like pets.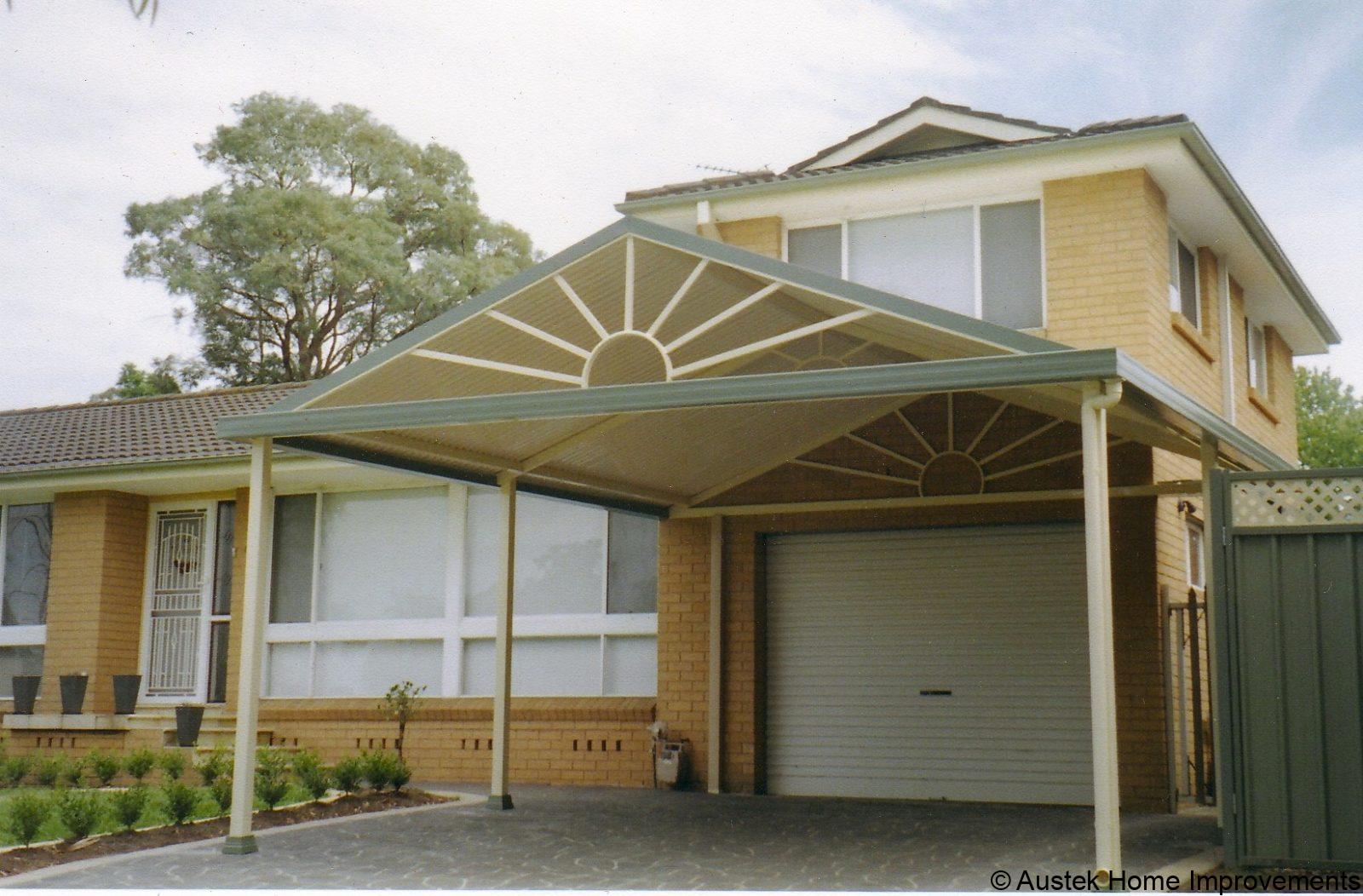 To some, they transcend mere conveyance and become a member of the family in their own strange way. With this level of regard for our cars, taking steps to protect them from the harsh extremes of our Australian environment makes sense and having a strong and sturdy carport to shelter our cars from the sun, wind and rain makes a lot of sense.
Well if you're considering a carport in the Hawkesbury, then the experienced team here at Austek Home Improvements is here to help. With over 30 years of knowledge and expertise at our disposal, let us help you take the idea of a carport and make it a reality that you and your family can be proud of and rely on for many years to come.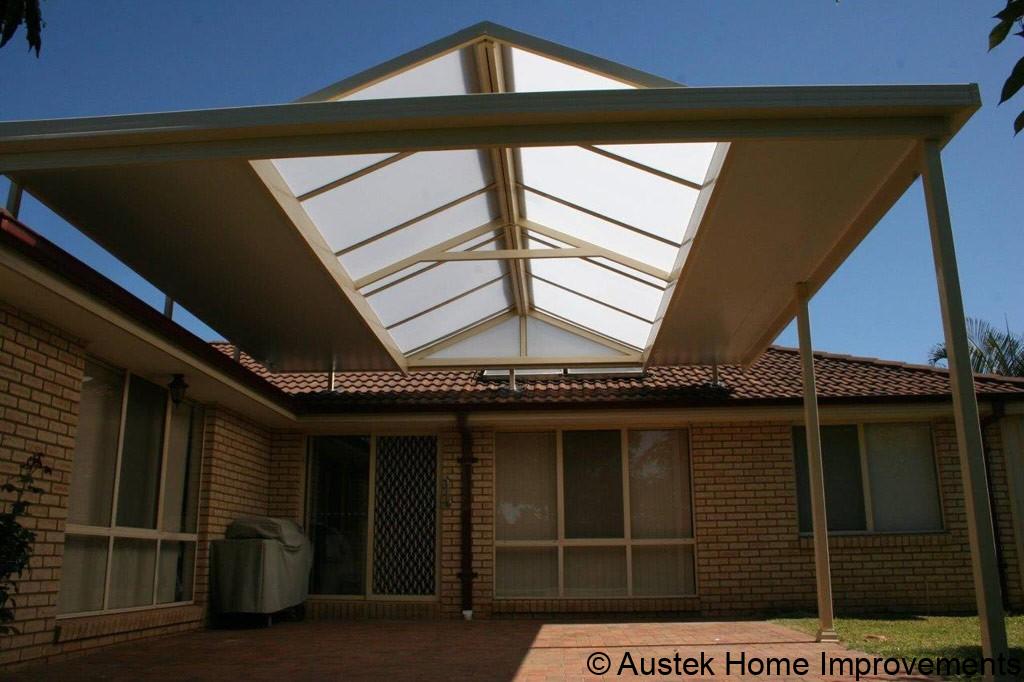 Why pick the team at Austek Home Improvements though? We appreciate that there's lots of healthy competition in our field. However, we also feel our strengths as a reliable builder and supplier of carports and other outdoor structures over a 30-year period mean that we warrant at least your consideration.
Our team at Austek Home Improvements brings some of the most vital skills, expertise and designs for carports with our considerable experience serving the NSW community. Through this time, we've served the needs of countless homes and businesses across the Hawkesbury.
One of the things we've become known for in that time is our professional service with a personal touch. What that means is from the initial consultation and quote to the completion of your carport, we'll be attentive and available through the whole process. We can assure you that through the whole process we'll use our considerable experience as a team to complete your vision of a carport in the Hawkesbury area to the best of our ability.
Another thing that we pride ourselves on here at Austek Home Improvements is the guarantee of the quality of the materials we use in construction. We have a long-standing history with colorbond who have been supplying our steel for many years. Colorbond is a well-known materials brand whose combination of sleek and elegant looks as well as its durability and performance in the extreme thermal conditions of Australia's harsh climate have made it a household name and one of the go-to building materials.
Austek Home Improvements was started to give customers a more personalised yet professional service and has been supplying and installing quality home improvements for 30 years.
In addition to our relationship with colorbond, we also offer high durability polycarbonate carports. Polycarbonate is a special kind of plastic sheeting which is designed with the Australian climate in mind. We know that plastic can have some nasty connotations when used for household improvements, but our polycarbonate has a similar appearance to glass and most can't tell the difference.
It is specifically designed to block UV, and it does so very effectively, with 99.9% of its rays being filtered out. Not only that, it is designed to be rust and ozone resistant, and it is designed to tolerate extreme impacts, storms including hail and strong winds, and very importantly for the Australian climate, it is also flame resistant and self-extinguishing.
Perhaps most importantly, we are known for helping you with the easiest, most hassle-free process possible. Essentially all we need from you is your vision - how you want the carport to look.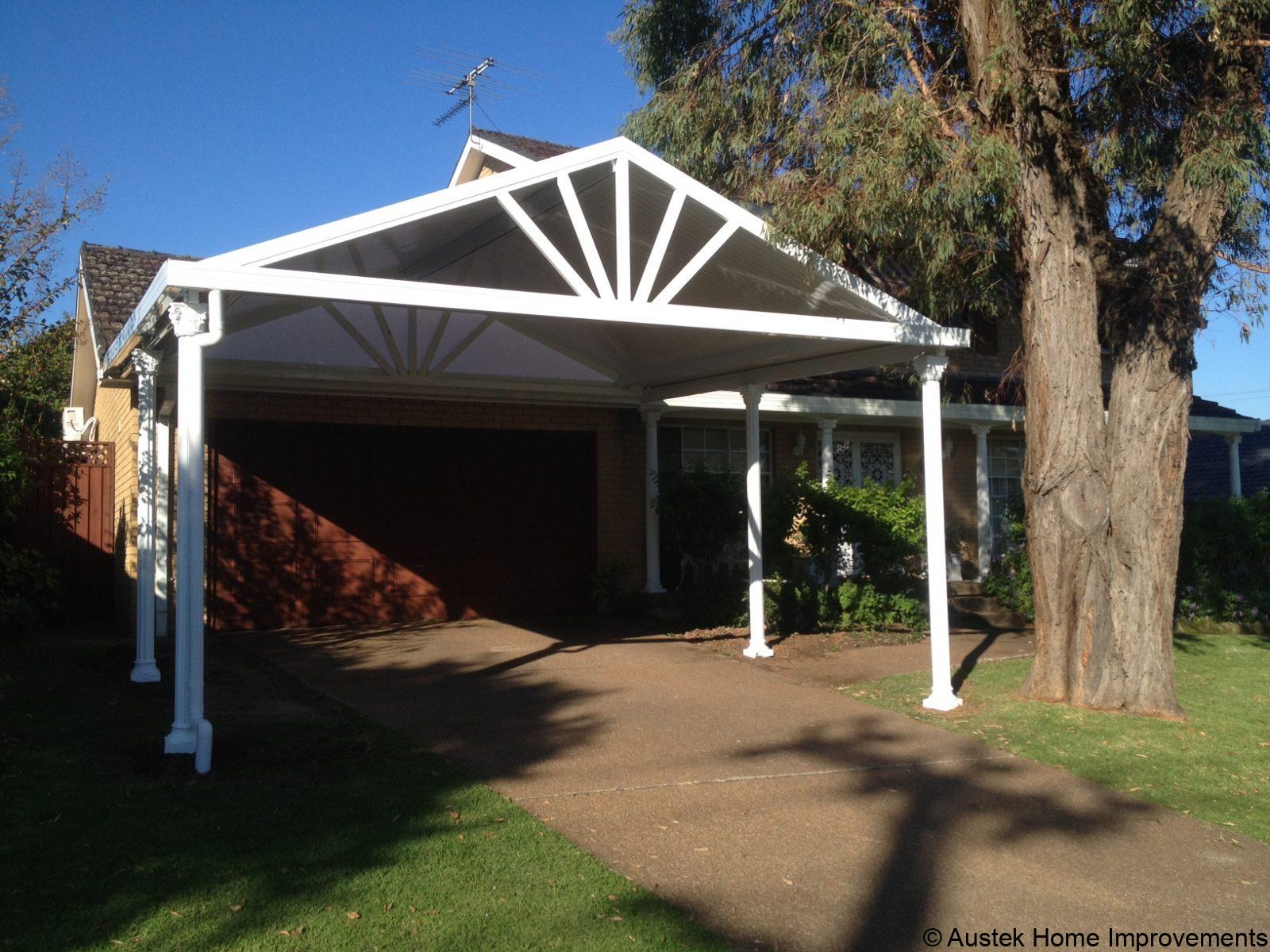 Once our experienced team has consulted with you, we take care of the annoying stuff - like dealing with the council, supplying materials, planning and installing. This makes working with us a breeze, as we'll be as non-disruptive to your day-to-day life as humanly possible!

So if you're considering adding a carport to your property or business in the Hawkesbury area, then Austek Home Improvements can offer you a guaranteed quality service at a reasonable price point. Get in touch with us today!