Awnings in Sutherland Shire
Bring the comfort of home into the outdoors with fixed awnings in Sutherland Shire that let you make the most of your backyard. There is nothing better than enjoying the fresh air out on your patio or deck in the morning with a hot cuppa. Alternatively, out with your family and friends in comfortable outdoor lounges. With the shade and shelter from the weather and the added privacy from your neighbours, awnings help make your outdoor spaces the place to be!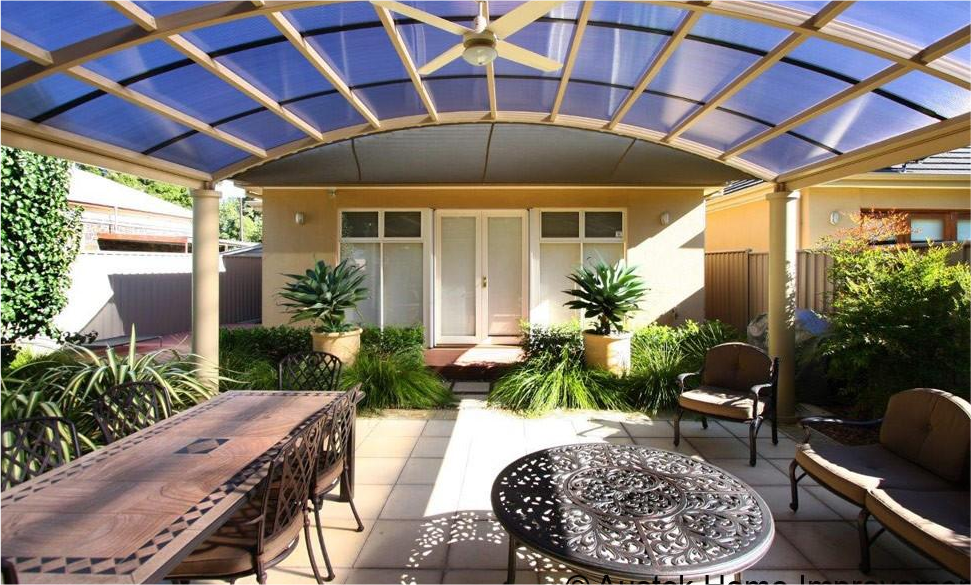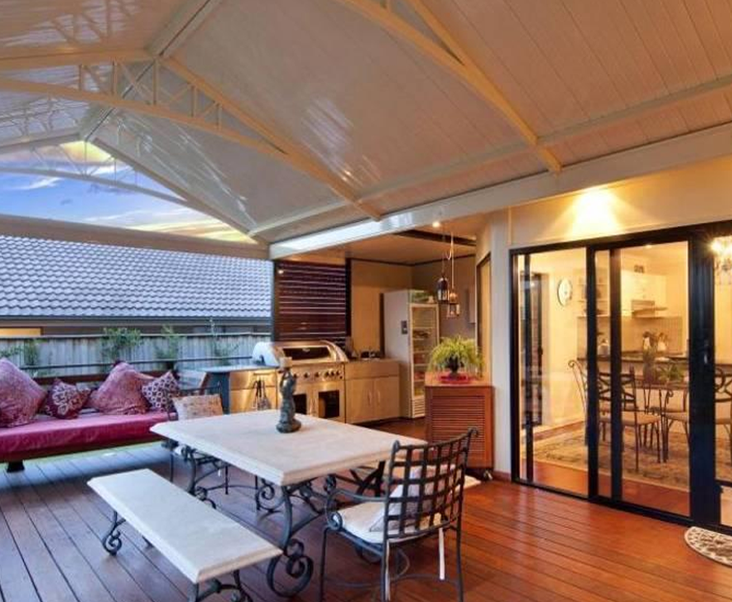 What Makes Austek the Builders to Rely On?
At Austek Home Improvements, our builders work with a focus on high quality builds and the complete satisfaction of our clients. We have all the skills, knowledge, and expertise in our team of licensed tradespeople. As well as over 30 years of experience in the industry, that informs us of the common desires that Australians want out of their awnings and what to do to get around design challenges.
We have become a popular name in Sutherland Shire for our:
An Australian & Family-Owned Business
Personalised & Professional Service
Over 2 decades of industry experience
Highest quality materials a
nd finishesDedication to satisfying with high standards
Select from awnings in Colorbond Steel, Polycarbonate, or insulated roof panels
Awnings That Beat the Heat
While there are many good times to have in Sutherland Shire, sometimes the summer heat makes it hard to phantom taking a step outdoors. Our awning builders at Austek Home Improvements assists you with the perfect solution for the weather. With the apt installation of awnings for your home, you can rest assured for some added shade, sun protection, and cooling to make it more worthwhile for your family and friends to hang out in your backyard. To really let you get the most value out of your patio or deck, and your pool or BBQ. It's the perfect way to beat the summer heat!
Austek Home Improvements was started to give customers a more personalised yet professional service and has been supplying and installing quality home improvements for 30 years.
Colorbond Steel Awnings
Our builders at Austek Home Improvements have particularly specialised their services when it comes to Colorbond steel awnings. Strong, weatherproof and corrosion resistant, they make the perfect fixed metal awnings for even the toughest seasons of the Australian weather. They offer a lot of versatility in design with 22 colours available in the range, as well in the styles possible: flat, skillet, gable, and Dutch Gable. Colorbond awnings are all pre-powder coated for an exceptional already completed colour profile, which makes for an easier awning installation in Sutherland Shire.
Polycarbonate Awnings
We also offer the option of polycarbonate awnings at Austek Home Improvements. Like glass, polycarbonate can be see-through or tinted, allowing for more light to filter through the awnings. However, unlike glass, polycarbonate offers exceptional UV protection and helps cool the area below. Which makes it a phenomenal awning option for adding comfort and value to your home. With shelter that still helps maintain a great amount of natural light! Polycarbonate is also strong, robust, and virtually bulletproof to take even the toughest punishment of the Australian weather.
Insulated Roof Awnings
You can achieve a clean and seamless look with your new awnings with insulated roof panels. Bringing together the likes of tough Colorbond steel roofing, insultation and a clean ceiling, these materials offer a compact solution to sheltering your outdoor entertaining areas. Insulated awnings help hide away the cables of fans and lighting as well, to give a great modern look to any backyard.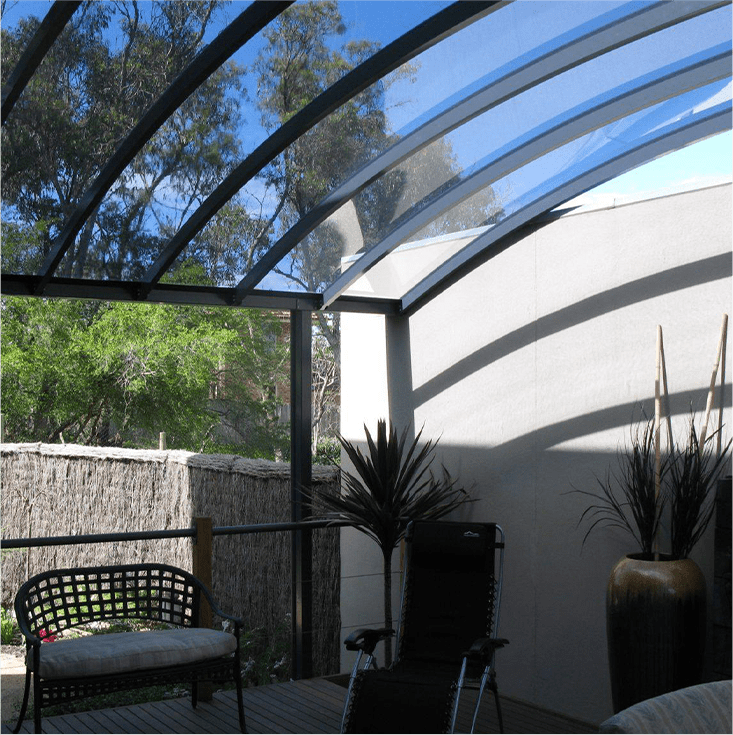 Design Your Way – Custom Awnings in Sutherland Shire
We are always determined to achieve 100% satisfaction with the finished results that we leave you with your new awnings in Sutherland Shire. No matter the type of look you are trying to create, our team assists you from conception to completion. With beautiful modern designs that suit your premises, with high quality materials and well experienced planning. We work to bring about the vision of your dream outdoors, that's why you can always trust that our awning builders will always listen to you.
Book Your Free Consultation
Searching for reputable awning builders to take care of creating awnings for your home or business in Sutherland Shire? You can reach out to us today. Call 1300 765 895 or email enquires@austekhomeimprovements.com.au!