Protective Awnings in Liverpool
When it's too hot to handle being in the sun but stuffy in doors, stepping out onto your awning covered patio is priceless. If you are looking to take advantage of your outdoor space, Austek Home Improvements can provide awnings for your home in Liverpool. Giving you the benefits and choice with our range of Colorbond Steel, polycarbonate, or insulated panel awnings. Whenever you have an outdoor space in your home that can be improved by roofing, our builders at Austek Home Improvement can provide the complete solutions. With the skills, knowledge, and countless designs that we have developed over 30 years in the industry.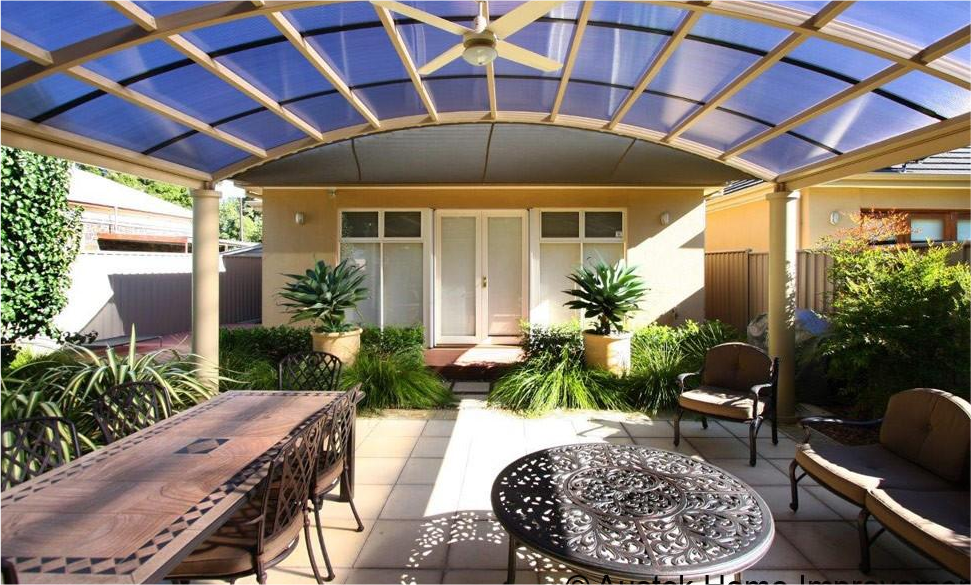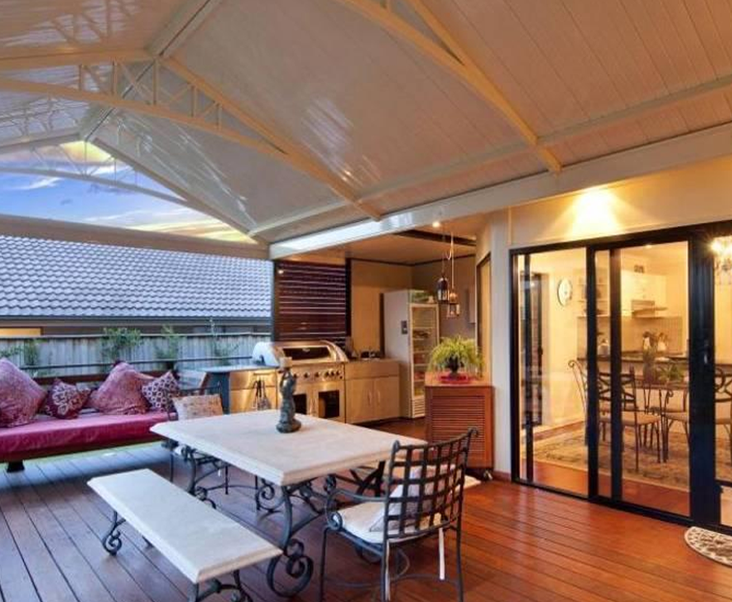 For Certainty, High Quality is a Must
Proper awnings can last you well for years. And known for durability, resilience and comfort in design, there is really no reason to settle for anything less. When you invest into high quality materials, expertise and designs, the results are awnings in Liverpool that are strong, weatherproof, and last well for years. So, when you're busy with everything else with work and time in your home in Liverpool, you can just continue to enjoy your awnings without any added concern.
At Austek Home Improvement, we create awnings you can rely on with:
Australian Made
Weather resistant
Corrosion resistant
Easy to clean and maintain
Thermal protective design
Energy efficiency
Colorbond offers up to 36 years Warranty
Austek Home Improvements was started to give customers a more personalised yet professional service and has been supplying and installing quality home improvements for 30 years.
Protection From The Elements
Our awnings have assisted many home and businesses owners in Liverpool safeguard their outdoor space, but awnings can help protect the inside of buildings too.
Heat, UV, and Glare – Awnings help shield out the sun for added shade even during peak times when the sun is straight up in the sky such as midday. It helps you also stay protected from UV rays and enjoy not having any glare while you are out with friends. You can also add to this how it shelters your windows from added heat or UV, for sun protection and better insulation in the home.
Rain & Water Damage – If you have wood furniture inside or outside the home, awnings in Liverpool also help protects it. Helping ensure that your furniture stays beautiful and keeps a long life. Awnings help protect wooden window frames, doors, and casings from taking on any water damage, along with any furniture you place on your patio. Many home and business owners will install aluminium awnings just so that they can comfortably stay dry while unlocking their front door in the rain.
Hail – It's a dangerous time to step out into your yard when there's hail, but our Australian made awnings gives you some safety room if there are some things you need to reach.
Wind & Debris – While wind often comes to you horizontally or diagonal lines, there's also some added protection that awnings bring to protect you from the winds that assault from above or updrafts that pull things up. Our Colorbond Steel, polycarbonate and insulated roof awnings are built and installed even with strong wind and weather conditions in mind. So, you don't have to worry about wondering if they will last. For awnings that protect your furniture from dirt, twigs and falling leaves.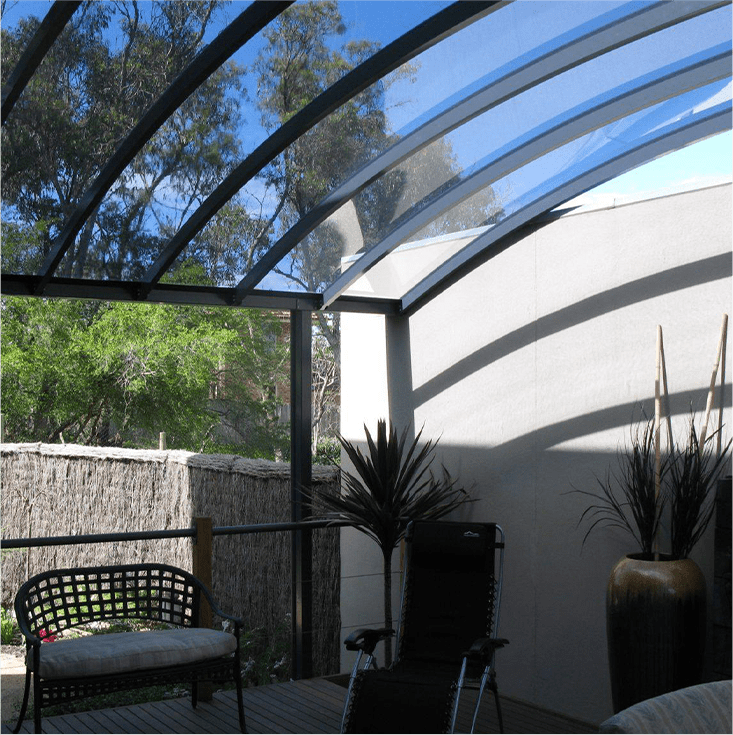 Commercial Awnings in Liverpool
Your serving space indoors and outdoors often also benefits from the apt installation of quality awnings. Our awning builders at Austek can recommend, design and plan awnings that are most suitable for your business, taking in your requirements and concerns in mind. Want to ensure that your business gets proper lighting but loses the UV and heat? Polycarbonate awnings make a clever installation that accomplishes this. Want strong professional awnings that add a clean and corporate statement in your facilities? Colorbond steel or insulated panel awnings make a remarkable choice here as well. Simply talk to us about your desired design, requirements and budget and we'll take care of the rest.
Get a Free Quote
Can't wait to start? Reach out to us today to get a free consultation and quote on your new awnings in Liverpool. We at Austek are dedicated to serving the people in Liverpool with making the outdoor changes that really add to their home or business.