Stationary Awnings in Baulkham Hills
Austek Home Improvements provides beautiful stationary awnings in Baulkham Hills. Freshen up your home outdoors for relaxing tea times and warmer family gatherings – and create a space that your family and friends will love.
Awnings add value to any property visually, but they also bring a lot of extra comfort to your outdoors. Sheltering you from glare and radiant heat in the sun, as well as debris from the wind or getting wet in the rain. All in all, they bring the liveable space of your outdoors together to invite you to take a step outside and unwind.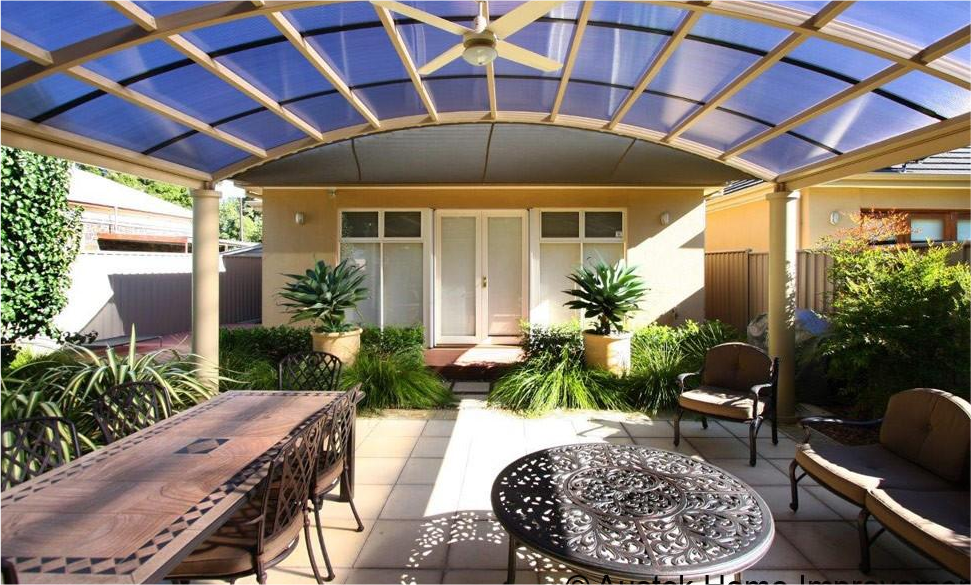 We offer all the latest options to deliver modern and contemporary awning roofing for your patio. Our team are renowned in design, with fresh stylish offerings that allow homeowners to rejuvenate the look of your home backyard in Baulkham Hills.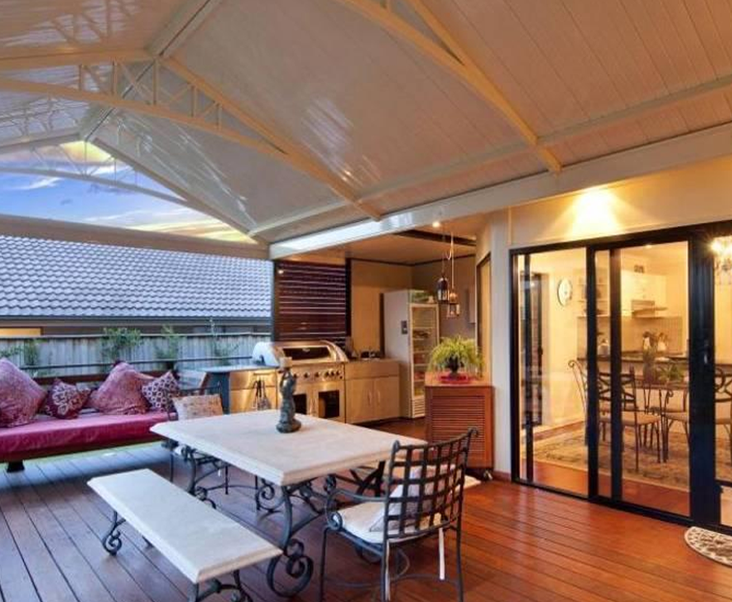 The Specialists in Custom Awnings
Our team of professional builders at Austek Home Improvements has built up our reputation for quality workmanship for over 30 years. After catering to the designs, trends, and requirements of our clients through this time, we have become the experts on everything there is to know about stationary awnings.
That's why when you sign on with our builders, you can rest assured of a knowledgeable approach that takes your lifestyle, property's design, and budget in mind.
We really partner with you to accomplish your vision for your new awnings in Baulkham Hills, and that's what sets Austek apart!
Home Improvement on a Budget
We know how important it is sometimes to just get started. There's nothing like waiting to get started on a meaningful project that piles on the stress and makes it less fun. Particularly when you know you won't have the time later to look for a builder or finalise the details.
Thankfully with Austek Home Improvements you can look forward to having awnings installed on your property sooner. We offer a range of options for a solution that fits within you budget, no matter whether you are looking for cheap but quality no-frills awnings or something more elaborate. We give very reasonable rates for the quality of our products.
Austek Home Improvements was started to give customers a more personalised yet professional service and has been supplying and installing quality home improvements for 30 years.
Colorbond Awnings in Baulkham Hills
Pre-finished and weather resistant, our Colorbond steel awnings provide an exceptional solution in Baulkham Hills, no matter the weather conditions. Colorbond steel is tough, corrosion resistant and Australian made. We can assist you with selecting a colour in Colorbond steel and a roofing shape to suit the exterior style of your home.
Insulated Roof Awnings in Baulkham Hills
For warmth in the winter and cool in the summer, insulated roof awnings may be the right choice for you. Our specialists build and design insulated roof awnings from insulated roofing panels that cleanly offer steel roofing, insulation, and ceiling all in one. It's also the perfect awning roofing to tuck cables and wires away, for a clean installation of lighting, fans, and heating. A sleek and modern choice for enhancing your home's outdoors.
Polycarbonate Awnings & Canopies in Baulkham Hills
Clear skies, brightness and sunshine is what you can expect from polycarbonate roofing.
They make a great answer for those that do enjoy more sun in their home backyard but still want the protection from UV, glare, and radiant heat that awnings offer. Polycarbonate awnings provides apt shelter from sun and weather conditions while providing a glass-like surface that's perfect for maintaining brightness. It stops you from using lighting you don't need to and can also aid you in looking after delicate plant species.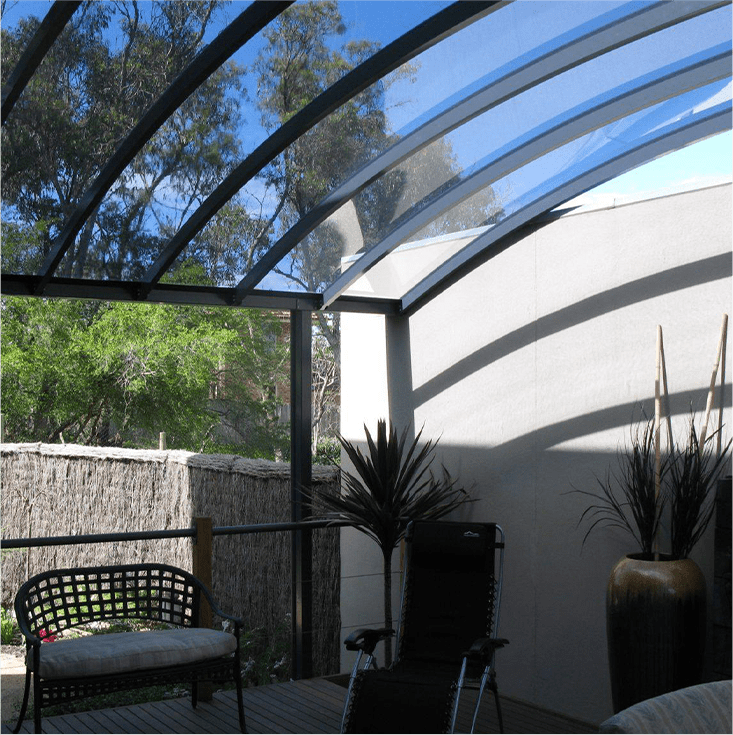 Get a Free Consultation from Our Specialists
Learn more about how our specialists can assist you with beautiful and durable awnings for your home in Baulkham Hills. Reach out to one of our builders to get a free discussion and quote about awnings in your budget.