The Choice In Alfresco Builders For Windsor
More and more Australians are building areas in their backyards to entertain friends and family. From smaller pergolas to big spaces that could be considered a second living area, there's an extensive range of these spaces available to the consumer. Sometimes the sheer amount of choice can feel a bit overwhelming, and we here at Austek Home Improvements will help you navigate these options and come up with a solution that suits your overall design aesthetic and the vision for your backyard alfresco space in the Windsor area.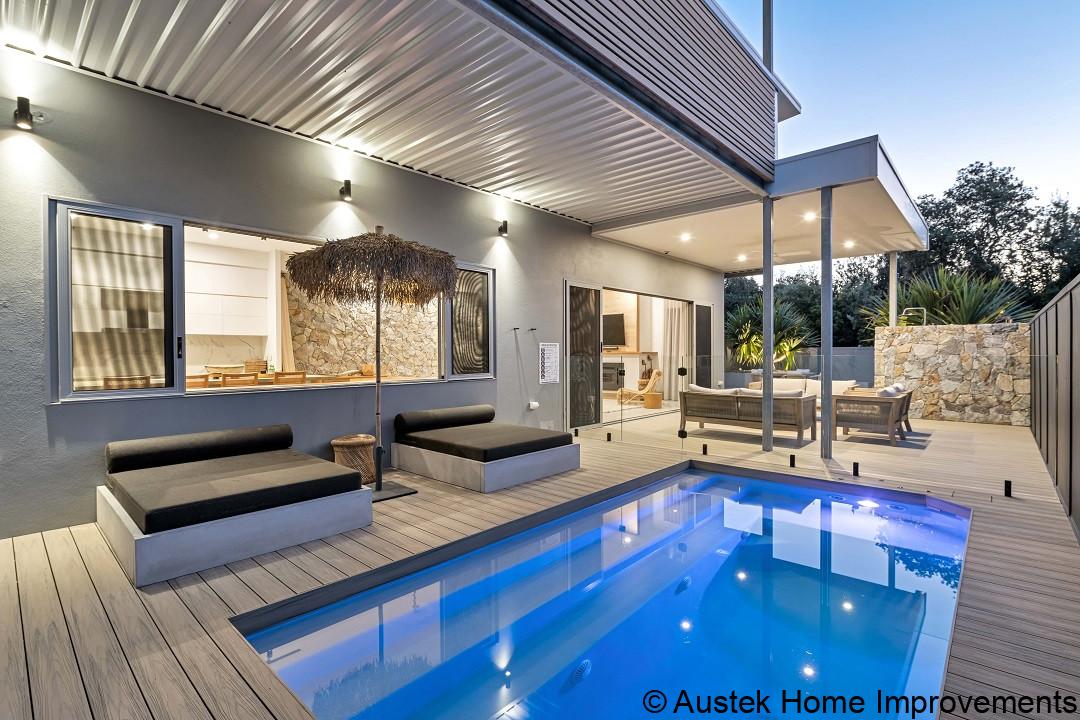 With the help of our awning specialists at Austek Home Improvements, you can soon have beautifully made custom awnings of your own for your outdoors. Our specialists provide high quality Colorbond steel, insulated roof panel and polycarbonate stationary awnings at competitive rates. All through specialised bespoke designs and expert solutions that we have formed from 25+ years in the industry.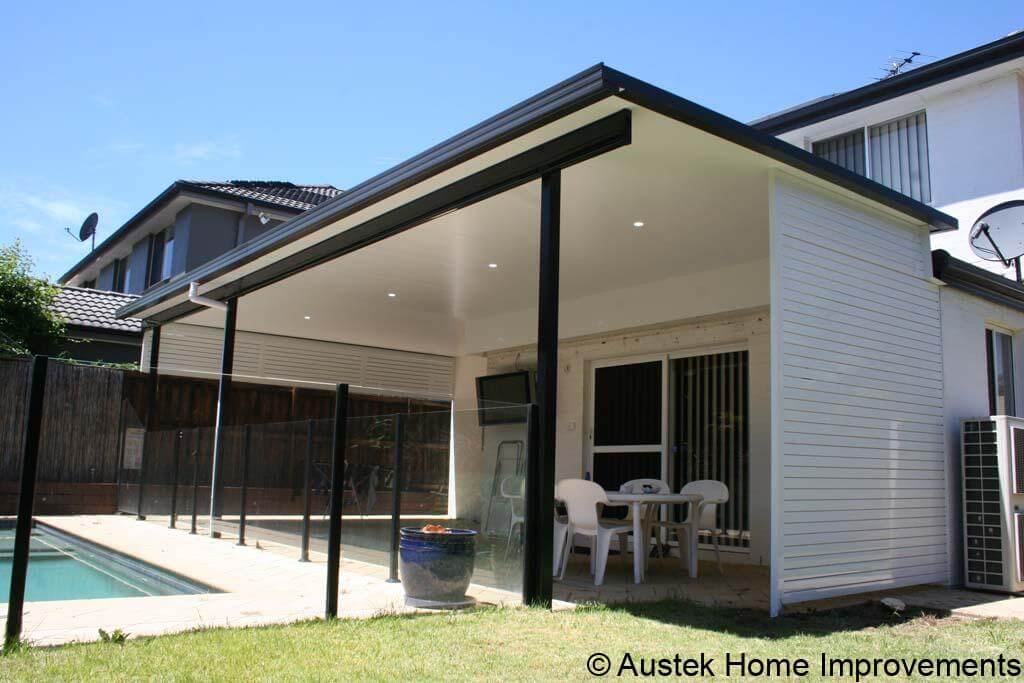 Windsor is blessed with timeless, beautiful vistas of the classic Australian lush countryside, and bringing out the best of the surroundings should also be considered when planning an outdoor area to entertain. As experienced alfresco builders in the Windsor area, we here at Austek Home Improvements are used to the unique combination of incorporating the natural beauty of an area with the aesthetics of a home in order to blend the two styles and bring out the best in each.
Current architectural and design trends are favouring the seamless integration of indoor and outdoor spaces. The usual Australian household is set up well to accommodate this trend with our pleasant climate, large homes, and wide open outdoor areas more than capable of making this trend a reality for many Australian home-owners. Sydney is the epicentre of this new attitude to lifestyle and design, with more and more people making a conscious effort to get the most out of their outdoor areas. And much like the real-world expansion of the city, trends that Sydney finds itself the epicentre of will inevitably echo outwards into areas like Windsor.
So if you have a large but disused backyard, and you want to turn it into a beautiful entertaining area that will be the envy of your neighbours and much beloved by your friends and family, then Austek Home Improvements are here to help. We have over 30 years of experience in the outdoor area business, and we pride ourselves on our ability to deliver quality and service backed by a history of dependability. That's not to say we're stuck in the past, as we're also up-to-date on all the latest trends and materials.
Austek Home Improvements was started to give customers a more personalised yet professional service and has been supplying and installing quality home improvements for 30 years.
Ultimately, we aim to work with you and find out what your ideal outdoor area looks like, factor in things like time and budget, and apply our considerable knowledge and experience to ensure you get the best possible result, whatever your desires are for your area. Over our time as a company, we have fine-tuned the process of building alfresco spaces that wholly satisfy our clients. We want to share that experience with you to construct your ideal outdoor space in Windsor as painlessly as possible.
We're home improvement builders who know how to impact your home. We know that with everyday limitations like space and budget, concerns like this can get in the way of thoroughly enjoying the space you have and creating the meaningful changes you may have been considering for a while. Our family-owned company understands this, and we want to be able to help by assisting you to create an ideal patio space in your home that extends comfortable everyday living to your outdoors.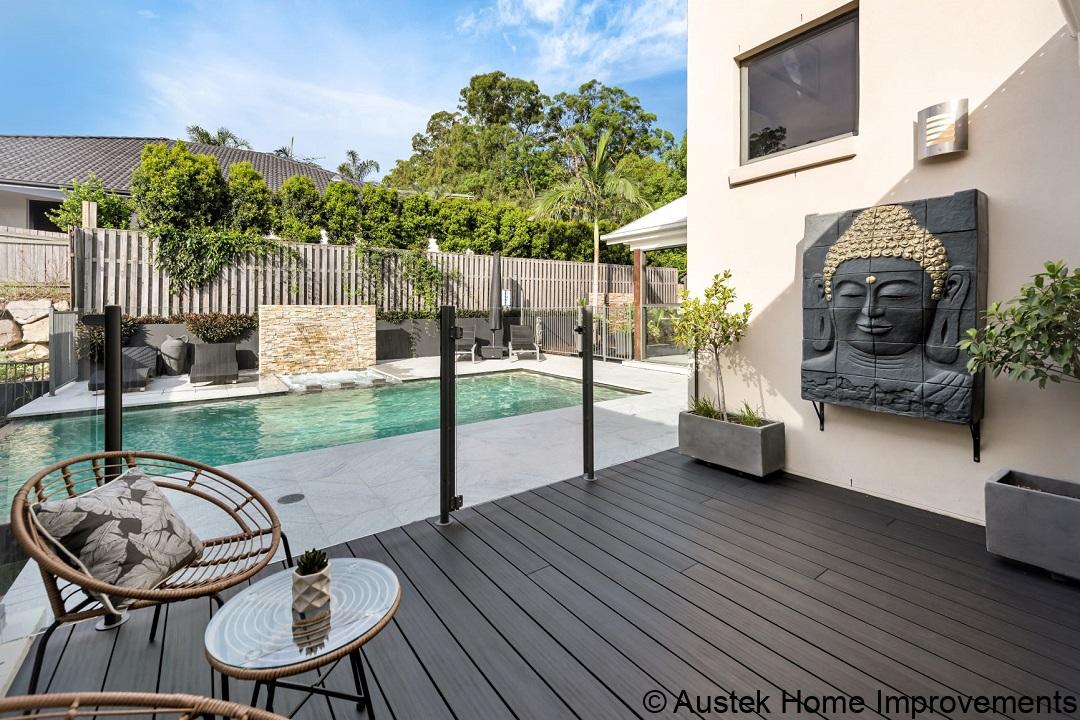 So whether your ideal space is paved or wood, raised or flush, incorporating things like BBQs and outdoor settings, and other common considerations of the outdoor space, at Austek Home Improvements, we're going to be able to work with you to come up with the best use of the space that also conforms with your budget. So don't hesitate to give our experienced team a call, and we'll go through the options for your space together!