The Best Alfresco Builders In The Hawkesbury
The rising trend in Australian architecture and design is to integrate seamlessly indoor and outdoor living spaces. In an area that already has considerable natural beauty, such as the Hawkesbury, this kind of trend makes perfect sense as you can use the views and other natural beauty to your advantage and add it to the list of things that appeal about your space. This is a great way to add value to your property for a relatively small investment, the ability to enjoy a view and admire the natural beauty of an area far outweighs anything you could pay to get an alfresco area set up for your use.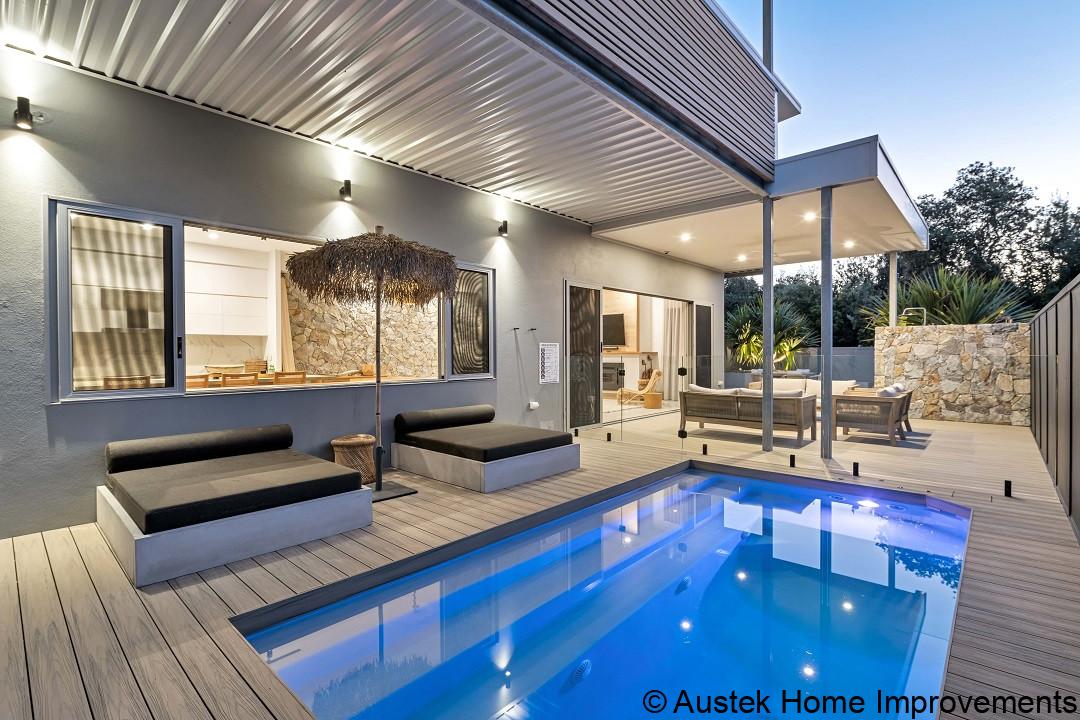 So if you're considering adding an alfresco space to your property in the Hawkesbury area, there are many options available if you want to enjoy the great outdoors. From pergolas and patios to decks and even screened rooms, we here at Austek Home Improvements want to use our 30 years of experience to help you to execute your vision of an outdoor space that will serve you and your family for years to come.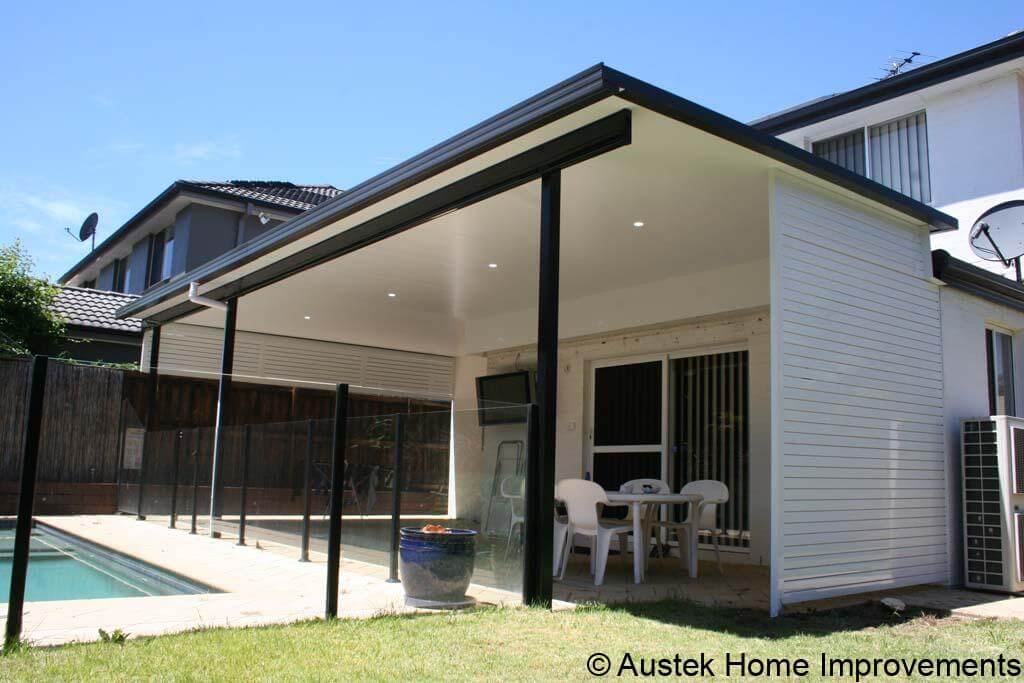 But why pick Austek Home Improvements to help with the construction of your new space? We appreciate that there's plenty of competition in our field, and we welcome you to compare us with our contemporaries. We think you'll find that in terms of overall quality of service, from getting a quote through to the completion of your space, we provide the best service at the most reasonable price on the market and are therefore worthy of your consideration to help you with the task of managing your outdoor build.
Whether you want to realise the perfect entertainment space for your home or the opposite - a nice, reclusive nook in your garden for a little hideaway from the hustle and bustle of modern life - we're here. We build fresh patios and outdoor areas for clients in the Hawkesbury and surrounds. We love helping to tie your outdoor space together and making it feel more liveable, comfortable and like home.
Our experience makes us the ideal partner in pursuing your home improvement needs. We know how to create an awesome, impressive outdoor space. We know that sometimes there are space and budget limitations that must play a factor in decision making, but we also factor that in to our collaboration with you and work around these constraints to bring you the best possible result within these parameters.
Austek Home Improvements was started to give customers a more personalised yet professional service and has been supplying and installing quality home improvements for 30 years.
Two main materials are used when deciding what to build an outdoor living area from (in terms of flooring). The first choice is a paved floor, which can be porcelain, cement or natural stone. Natural stone may be a good option if you're looking for something a bit different. Regardless of what you decide to go with, though, pavers offer an outdoor space a timeless sense of charm, which you can use to create all kinds of appearances, from modern industrial to ancient palatial.
But not all patio pavers are the same. Natural stone offers a distinctive and unique appearance from its material source. However, it is not as sturdy and doesn't wear as well as porcelain pavers, which are stronger than both natural stone and concrete. For more information on which paving stone would suit the needs of your space the best, consult with our experienced building team.
We also offer the option of treated wood for flooring. This is a popular option for people who prefer a natural look. While the modern industrial trend is fairly popular, there is a timelessness to the naturalistic, wooden look that will never go out of style. We can advise you on every step of the way in alfresco building in the Hawkesbury area, and a wooden deck is no exception.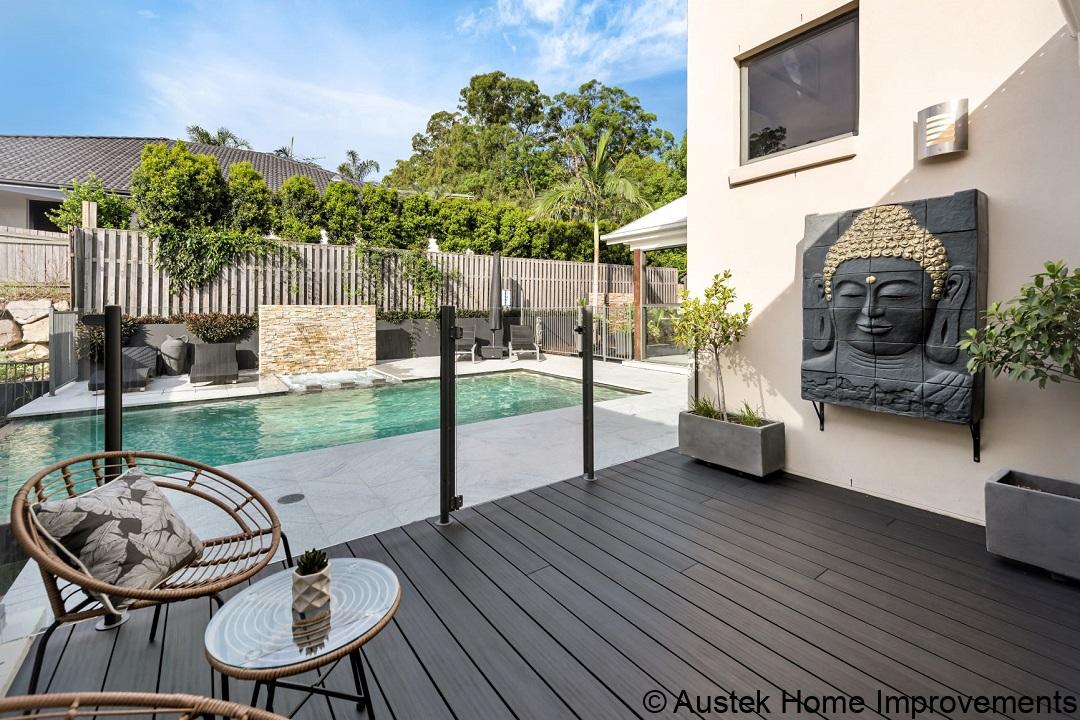 So whether your project is a simple sitting area or something more elaborate with a BBQ or maybe a pool design incorporated, we here at Austek Home Improvements are waiting to work with you on the implementation of your vision for your dream outdoor living space.